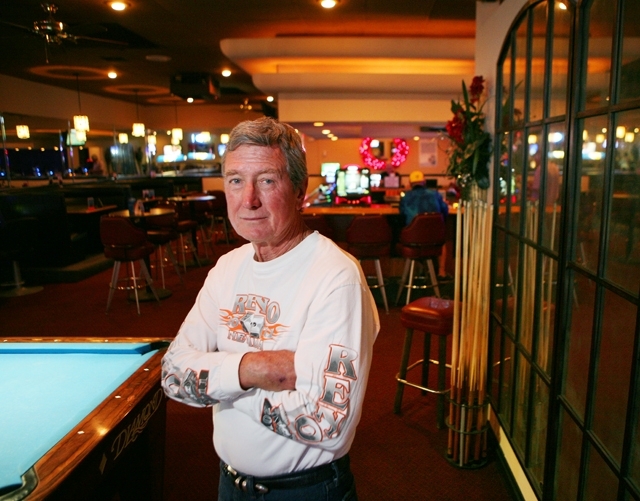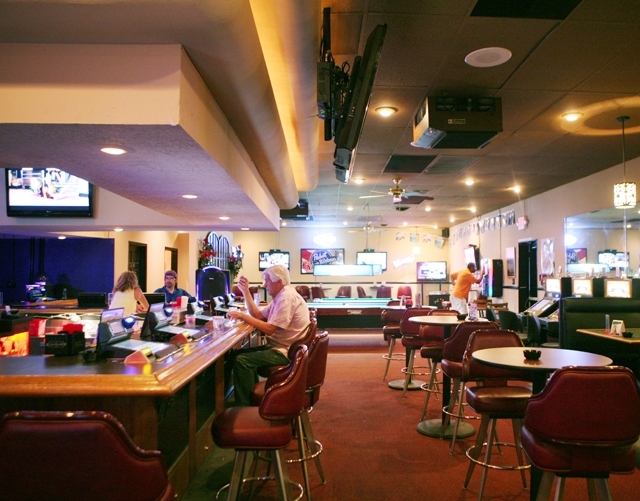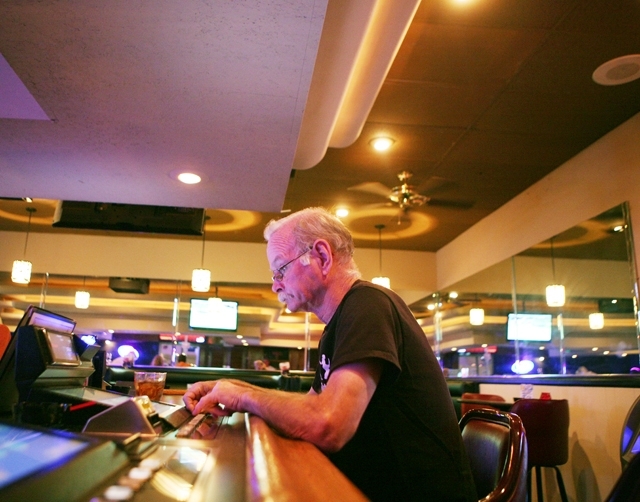 After 36 years as a Las Vegas police officer, Gary Marsh had put in place all the pieces of a stress-free retirement right down to the rural cabin for trout fishing getaways.
Yet, he was on hand to tap the first keg at the opening of Mr. G's Pub & Grub on Dec. 6, his plunge into the business world as a neighborhood tavern owner.
"I just had the opportunity to do something different and I took it," he said.
Helping move him toward his new career was his brother, Garth Marsh, who with extensive bar management experience, headed up the operation. Also, he was offered what he considered a favorable lease.
These factors overcame the acknowledgement that tavern owners had been hit hard, with more than 200 places having gone out of business locally in the past few years by his count.
With the Las Vegas economy slowly climbing out of its deepest economic pit since the Great Depression, thousands of other entrepreneurs also will try their hands this year at being their own bosses. But the business license counts of various jurisdictions show no consistent rebound and often are still well below the peaks recorded five or six years ago.
One factor that skews the results was the implementation of Senate Bill 110 last June, which allows contractors to purchase a business license only for their home address, eliminating the previous need for a license anyplace a job is located. For example, a Henderson contracting license now covers Las Vegas, North Las Vegas and Clark County.
The results, calculated in different ways, include:
■ New licenses issued in the city of Las Vegas last year ran 6,121, down 2.6 percent from 2011 but well ahead of previous years. However, the city removes inactive accounts from its database every six months and subtracts them from the historic numbers. So the 15,969 active licenses shown for 2005 understates the number on the books at the city, according to a city spokesman.
■ The number of pending new-license applications at the county stood at 1,845 at the end of last year, the lowest number in more than a decade and about two thirds less than in 2008. Likewise, the 43,052 active and pending licenses was down 9.1 percent from five years ago.
■ The 10,305 active licenses in Henderson in May was down about 3,000 from 2008. City officials said the new contractor rules alone accounted for about 2,000 of the drop.
■ New entity filings for the entire state have declined year over year for five of the past six quarters, going back to the fourth quarter of 2011. The 14,494 new entities recorded in the first quarter of this year, according the Secretary of State reports compiled by the research firm Applied Analysis, was better than two years ago but not much different than a decade ago.
North Las Vegas officials did not respond to requests for numbers.
Small-business experts say their anecdotal observations also point to a plodding recovery for new-business formation.
"Our numbers for counseling people who are interested in startups are relatively flat year over year," said Gregory Twedt, the chairman of the Southern Nevada chapter of SCORE, the business counseling agency. "We are working more with people already in business who are looking to expand."
The principal obstacle, he said, remains the difficulty in finding financing to not only set up shop but carry a business through the initial months of lean cash flow. The popular tool during the boom times prior to 2008 — using home equity loans to finance a business — has evaporated due to the plunge in real estate values with nothing to replace it.
As a result, he sees more people attempting Web-based businesses that require much less up-front capital than brick-and-mortar sectors like restaurants and day care centers.
"If you look at how things have been in the past, casinos drive construction and construction drives small retail," he said. "Until you get the primary engine fired up again, its going to be slow and steady."
More potential clients have come to Nevada State Bank in recent months, and brought better balance sheets with them .
"Activity is up and we are starting to see better-quality borrowers from a financial standpoint," said Mario Joyner, a vice president and small-business sales administrator.
From his standpoint, that means entrepreneurs have brought more cash to the table, willing to cover 20 or 30 percent of the startup cost and reducing the loan portion to 70 or 80 percent. A couple of years ago, many applicants could only put up the minimum 10 percent.
"We are starting to see more cash, so that makes for a more equitable and realistic borrowing request," Joyner said.
Often, this comes from people who have built up their savings in the past few years and have decided to "invest in themselves" not only to satisfy their ambitions but as an antidote to record-low returns from vehicles like savings accounts and certificates of deposit.
The U.S. Small Business Administration has seen more people interested in getting into business, said Nevada district director Edward Cadena, especially among college students who don't expect to find traditional jobs once they graduate.
"I do think we have hit bottom and things are slowly turning around," he said. "Is it as fast as I would like? No. But it looks like positive things are happening in Las Vegas."
Given the area's long history as a boomtown, he thinks a measured pace could work out in the long run. "Maybe it's a good thing that the pace is not too fast," he said. "Now maybe the growth is what it should be and will not lead to the big ups and downs."
Marsh, in opening Mr. G's, went for a location near East Desert Inn Road and the Las Vegas Beltway as "an area that is underserved, believe it or not." He also thought that a place where the owner came in every day would appeal to nearby residents.
Helping his decision was a lease that not only included good rental terms but did not require personal liability. Normally, in a five-year lease, the owner pledges to cover the rent out of his own pocket if the business does not survive the full term.
"We are doing OK and we are optimistic that the economy is going to improve over the next few years," he said.
Contact reporter Tim O'Reiley at
toreiley@reviewjournal.com or at 702-387-5290