Explosion of sports in Las Vegas attracting attention of sports retailers
February 11, 2023 - 8:10 am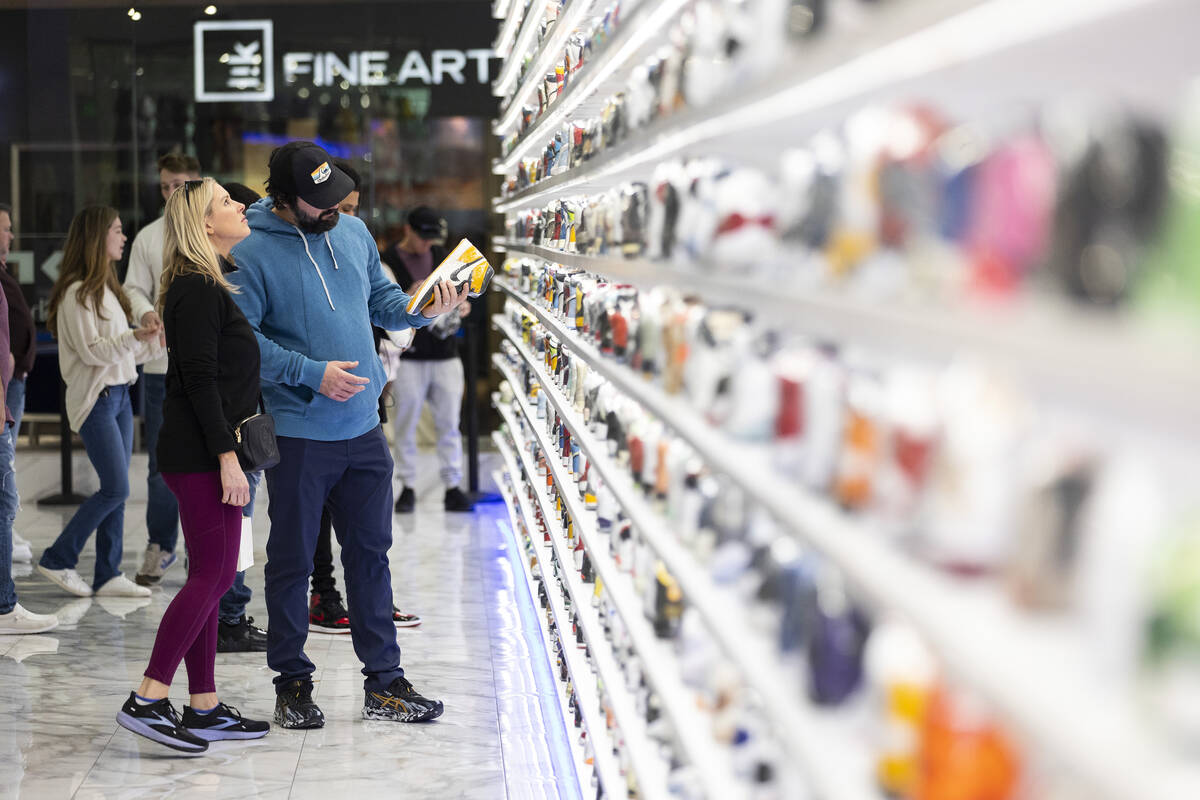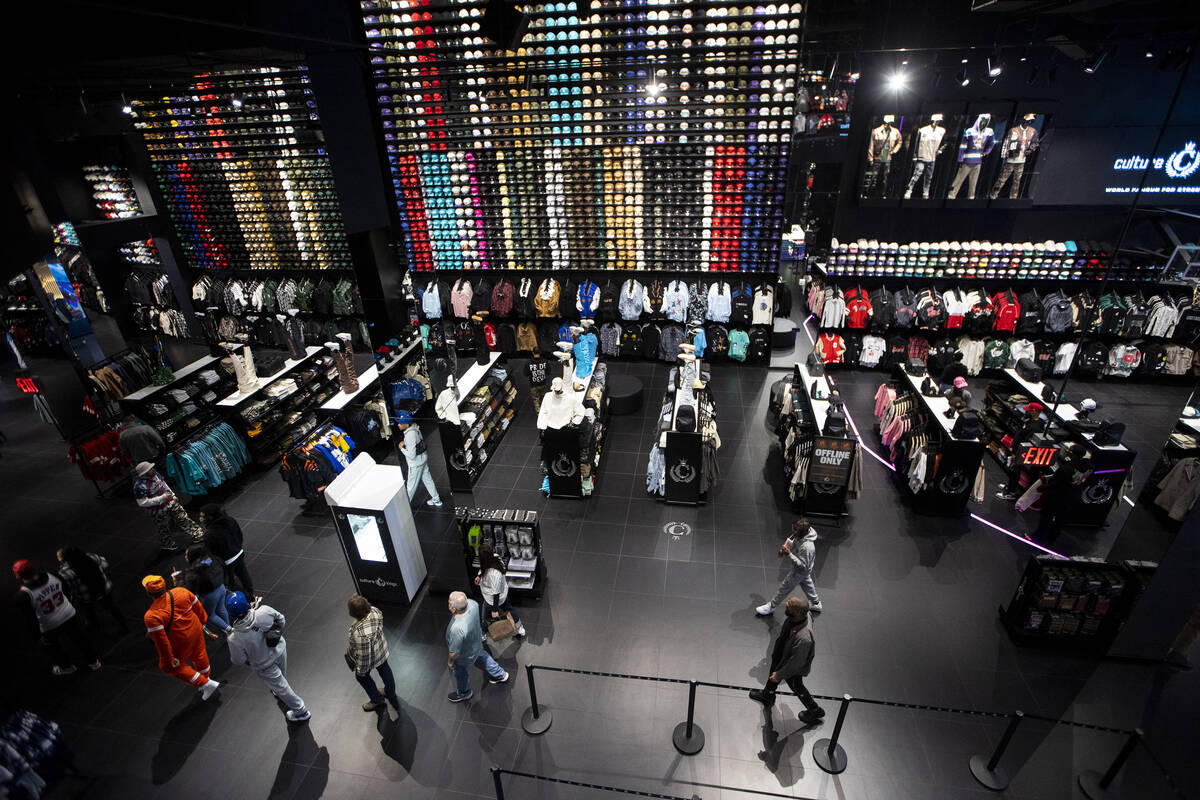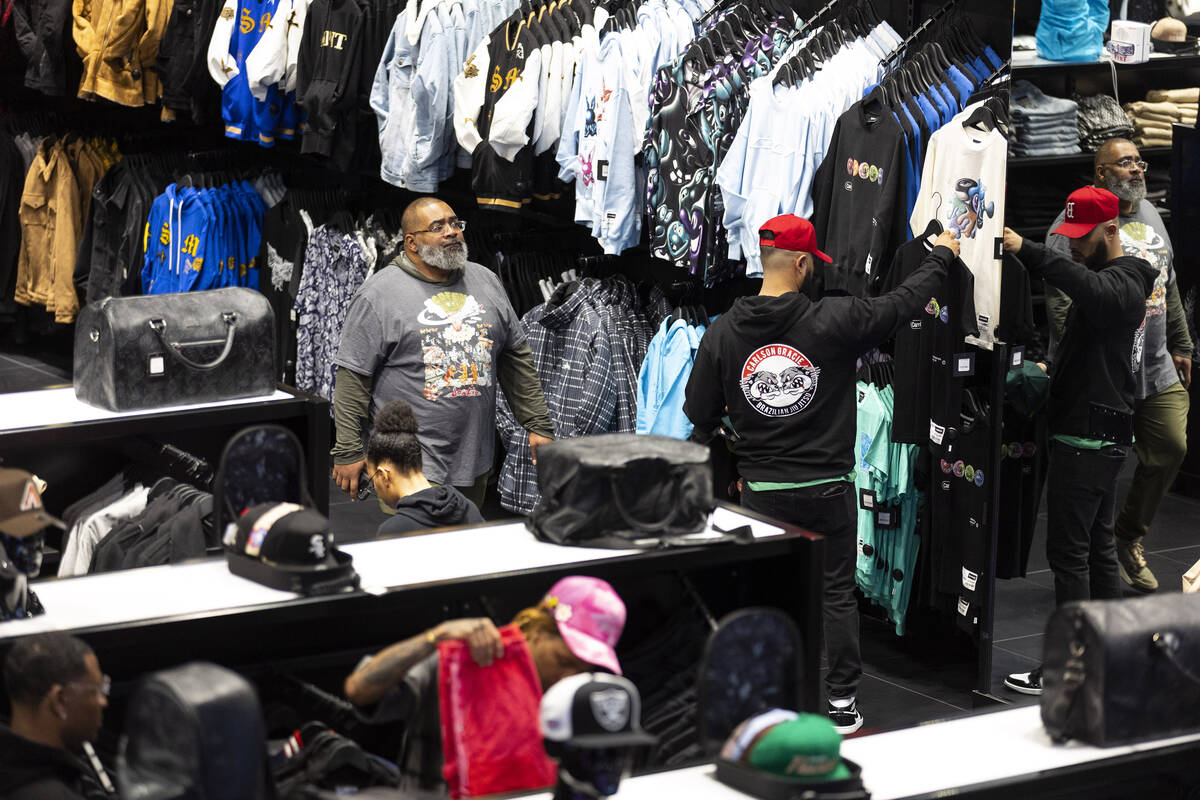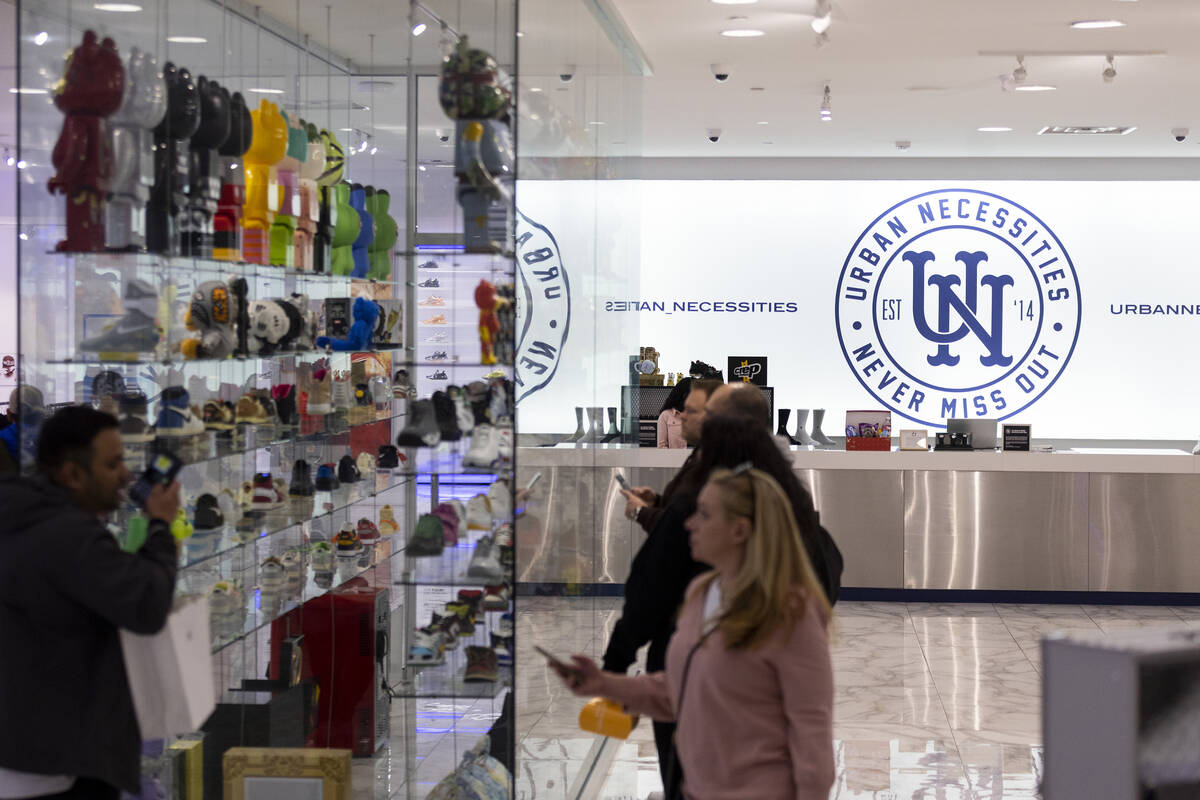 Las Vegas has welcomed a number of professional sports teams in recent years along with new venues such as Allegiant Stadium and T-Mobile Arena, and the shift has brought more sports fans to the city — causing retailers to take notice.
A number of athletic and streetwear brands have recently opened stores in the valley, from the NFL Las Vegas Store presented by Visa, which opened in January 2022 as the league's first store, to the September opening of Lids on the Strip as well as Culture Kings' first U.S. outpost in November.
Retail experts expect the trend to continue as Las Vegas will draw even more fans with major sporting events like November's inaugural Formula One Las Vegas Grand Prix and the 2024 Super Bowl, with the two estimated to have an economic impact of $1.3 billion and $600 million, respectively. And the NCAA Final Four will land here in 2028.
Maureen Crampton, director of marketing and business development for Forum Shops at Caesars, said the property's square footage dedicated to sports retailers has tripled.
"Sports has always been recognized in some capacity at the Forum, and now with the Grand Prix coming to the market in Las Vegas, it has established quite a claim to become one of the top sports destinations in the world," Crampton said.
Australian streetwear brand Culture Kings opened its 14,000-square-foot store at the Forum Shops in November, boasting a 75-foot wall of 11,000-plus hats. To try one on, an employee on a lift has to grab it for you.
The company said opening its first U.S. store in Las Vegas was a "no-brainer."
"Culture Kings is really the convergence of fashion, sports, music and art, which essentially, if you think about it, that's what Las Vegas is in city form," Monica Lin, Culture Kings' director of brand partnerships and marketing, said.
Lift from Golden Knights
Angela Gardonio, general manager of Sports Town USA in Downtown Summerlin, has seen the development of the city's sports retail market over the nine years she has worked at Sports Town.
"Sports was definitely a popular thing before the (Golden Knights) became a thing," Gardonio said. "Then there started to get this like … almost like vibration, and it just kept getting better and better and better and then once the Knights came here, it exploded."
The addition of the NHL's Las Vegas Golden Knights in 2017, the WNBA's Las Vegas Aces in 2018 and the NFL's Las Vegas Raiders in 2020 helped build a local community for sports retailers. But it also helped to create a more robust sports tourism scene, according to Nancy Lough, director of UNLV's Intercollegiate and Professional Sport Management program.
"These retail shops are selling every other team out there because people love coming to Vegas, and now they have a whole new reason to come to Vegas, which is obviously to see their team play," Lough said.
It doesn't hurt that there's speculation of other professional sports teams coming to Las Vegas such as Major League Baseball's Oakland Athletics, a possible NBA team and a Major League Soccer team, which would spur even more retail growth in the city, according to Chris Waldburger of ROI Commercial Real Estate.
And he said many are now looking to open in the area surrounding Allegiant Stadium.
"There's a mad dash right now (among retailers)," Waldburger said. "It seems to be kind of in that south Las Vegas Boulevard corridor. Whereas the Strip used to stop at Mandalay Bay, now it's expanding further and further south."
Raider Nation
The Raiders expanded their retail presence in Southern Nevada to nine Raider Image stores, with two more in Southern California, because of their "far-reaching popularity," said Janet Steele, director of Raider Image.
"Las Vegas has great potential, and it is our goal to stay in step with that growth to meet the desires of our valued consumers," Steele said in an email.
Meanwhile, the NFL's branded store inside Forum Shops carries merchandise from all 32 teams as well as exclusive pieces and apparel produced in collaboration with celebrities and designers. It's also known to host player meet-and-greets. Last week, it hosted events with players competing in the Pro Bowl such as Raiders running back Josh Jacobs, New York Jets cornerback Sauce Gardner and New York Giants running back Saquon Barkley.
"Las Vegas continues to be a premier location for the League to expand our presence and grow our fanbase," Ryan Samuelson, NFL's vice president of consumer products, said in a statement. "(NFL Las Vegas) will add to the vibrancy of the city while providing fans with a modern retail experience."
Lough of UNLV said team merchandise not only helps boost profits but build a fan base.
"People love to put their babies and their kids in team gear; that identification piece is so important because we become fans as kids," Lough said. "We then are lifelong fans because of that socialization piece."
But some cited the popularity of streetwear as a reason for the growth of sports retailers in Las Vegas, especially since many streetwear brands will often create team licensed merchandise.
"Sportswear is such a popular category right now that everybody is in it — in one form or another it seems," Terry Migliaccio, senior director of leasing and retail at Brookfield Properties, who handles leasing for Fashion Show mall.
Contact Sean Hemmersmeier at shemmersmeier@reviewjournal.com. Follow @seanhemmers34 on Twitter.