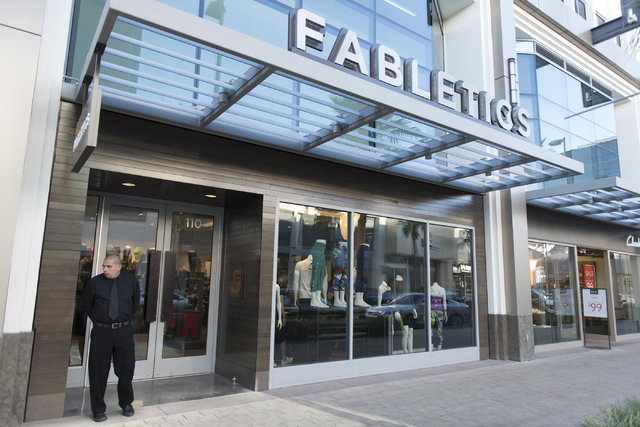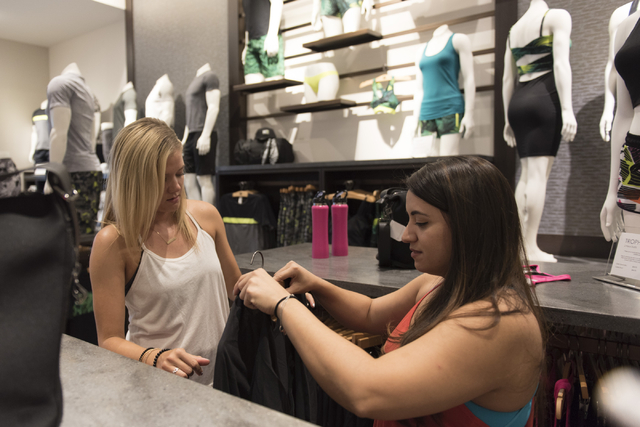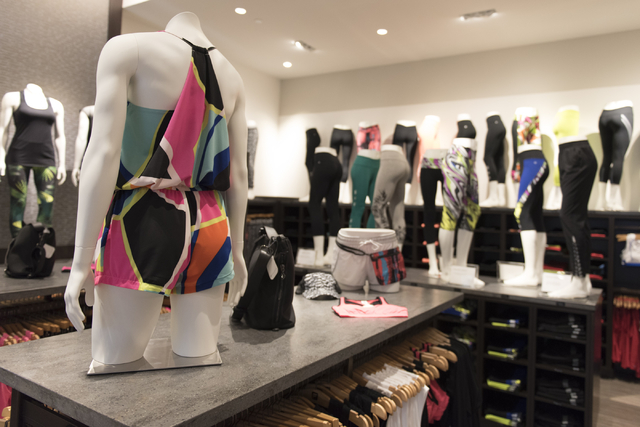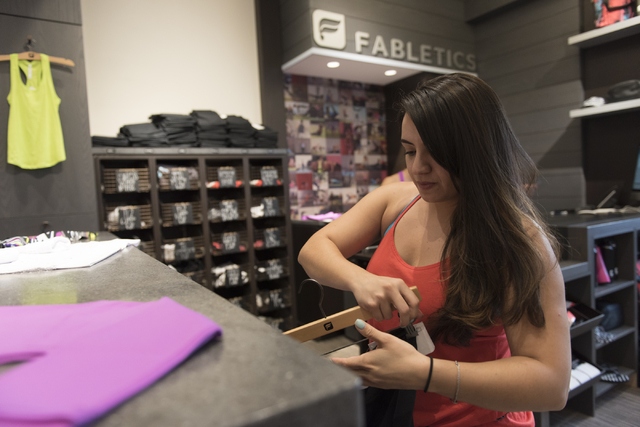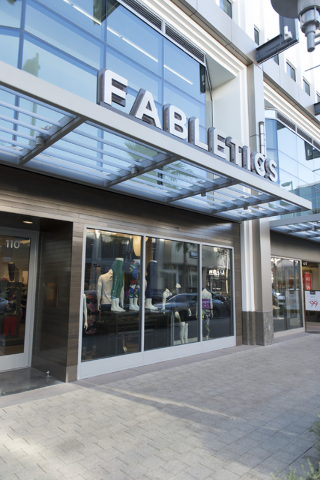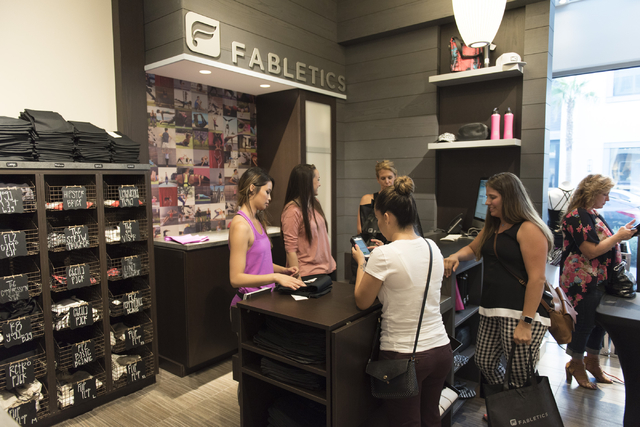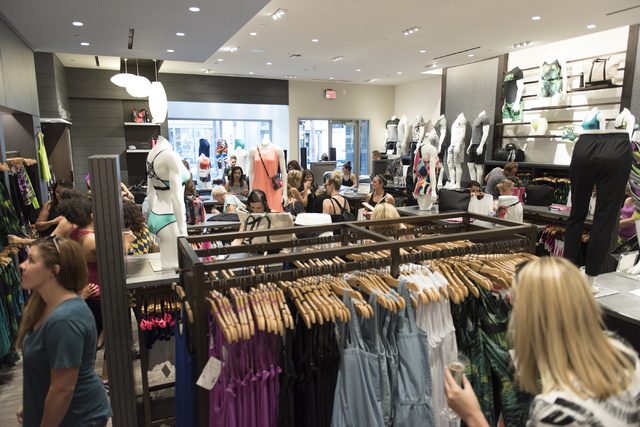 Fabletics, an activewear brand co-founded by actress Kate Hudson, held a preview event late Thursday ahead of the store's July 30 opening.
The store, which will bring in 15 new jobs, is located at 1980 Festival Plaza Dr in downtown Summerlin. The event ran from 6:30 to 9 p.m., where invited guests previewed the store's items in the 1,800 square-foot space.
The store will also offer a men's clothing line.