Faraday breaks ground for electric car plant in North Las Vegas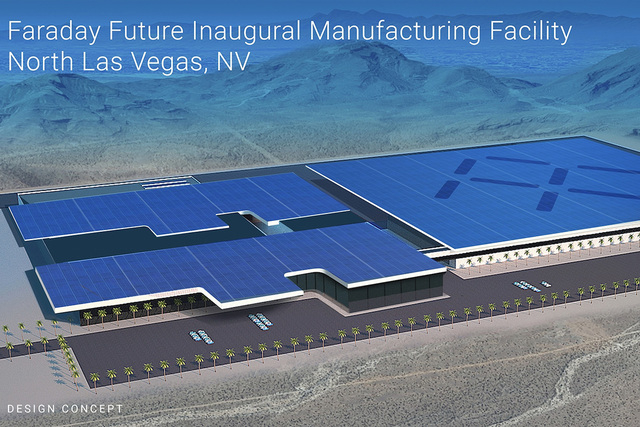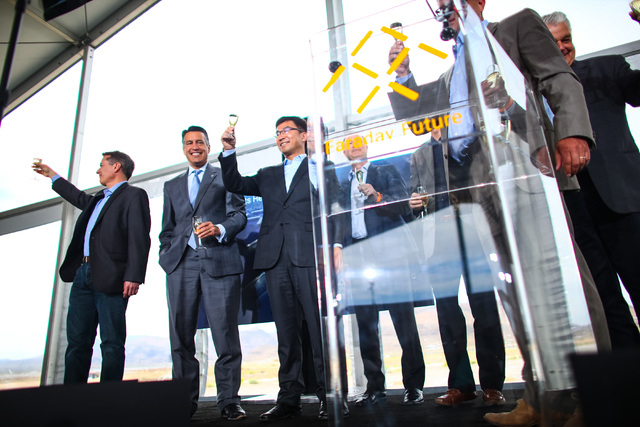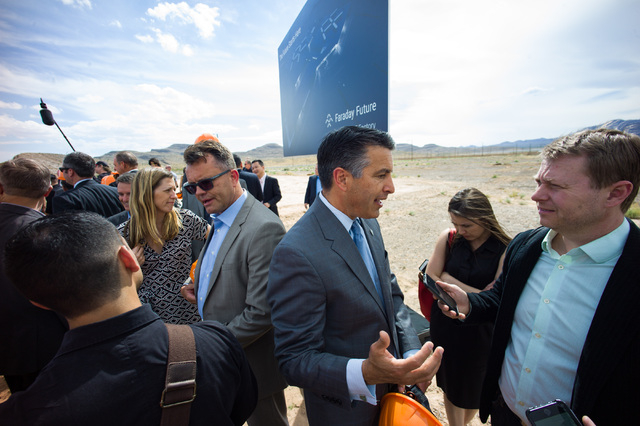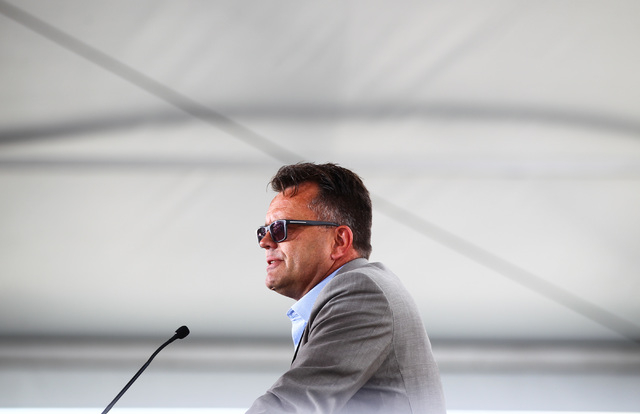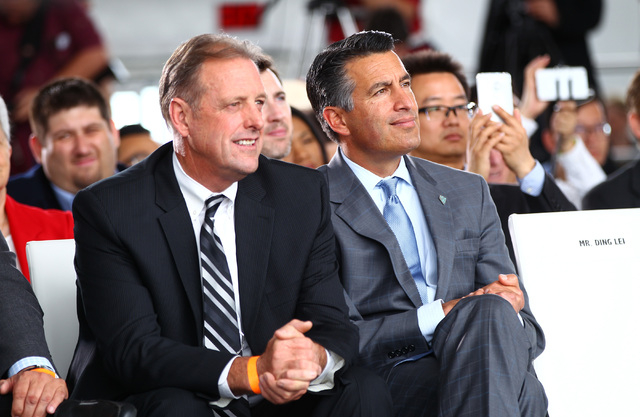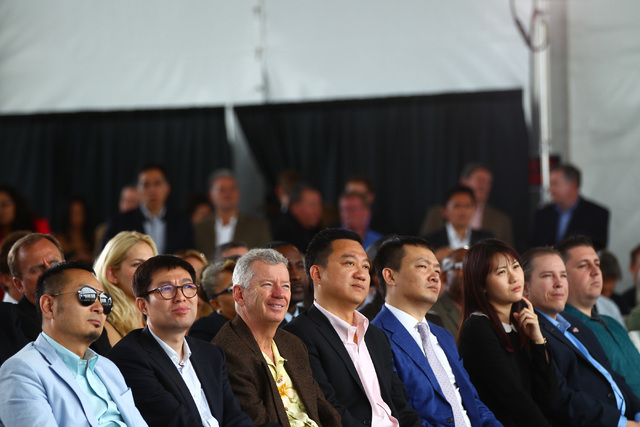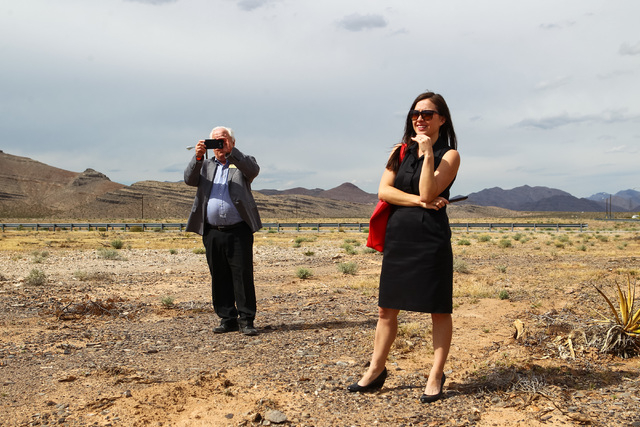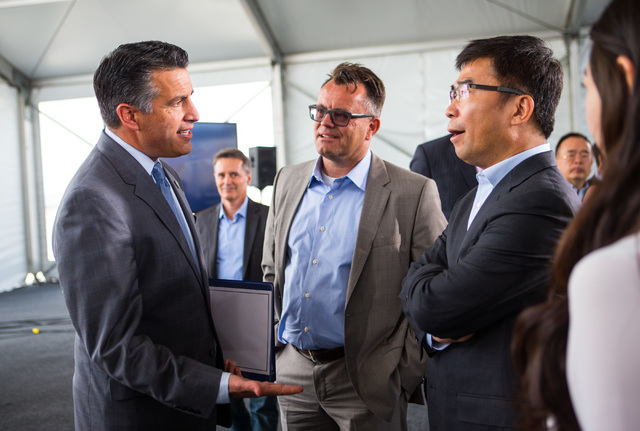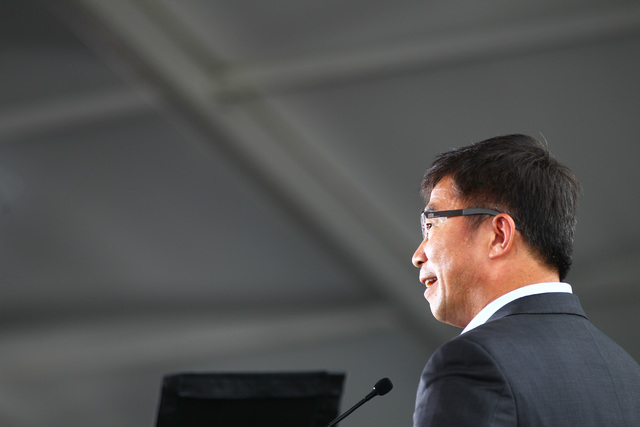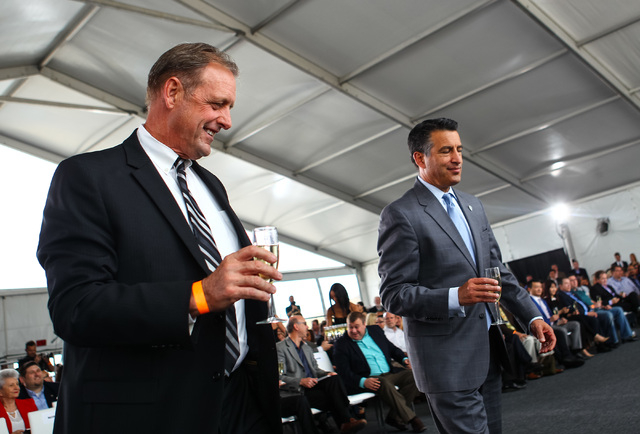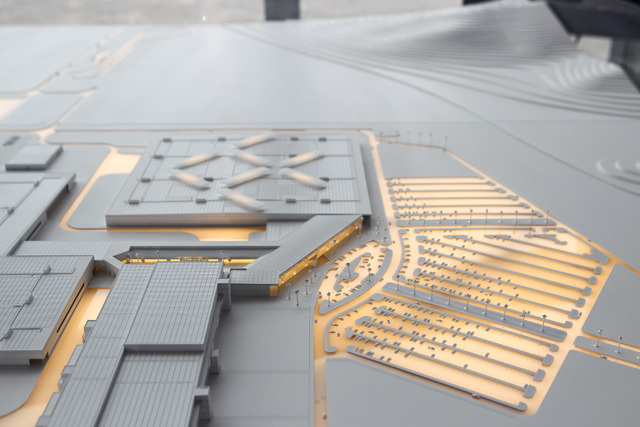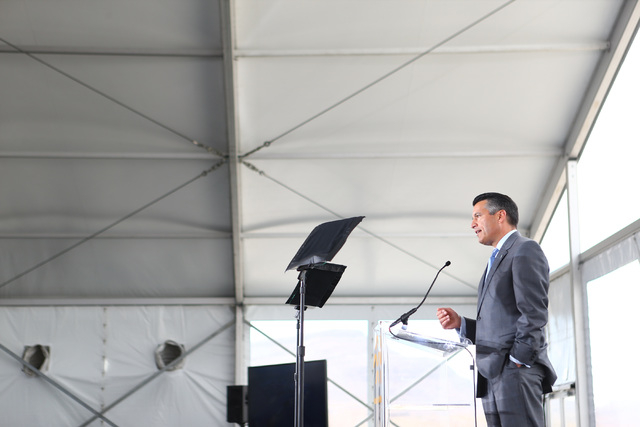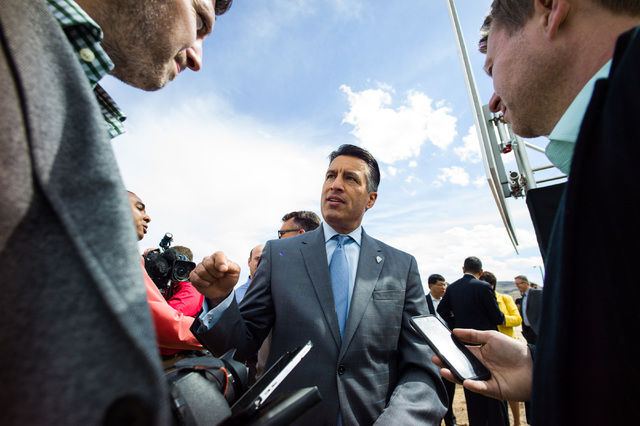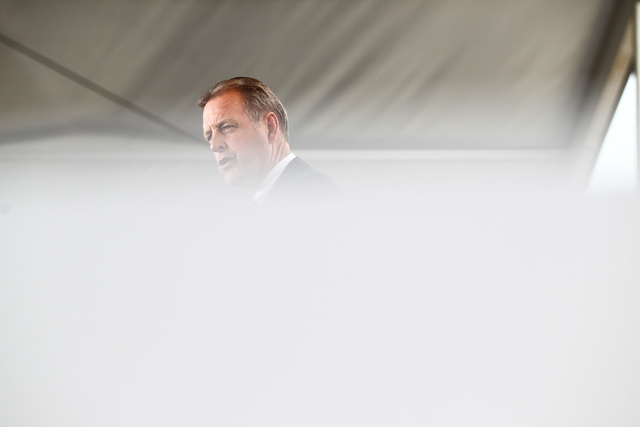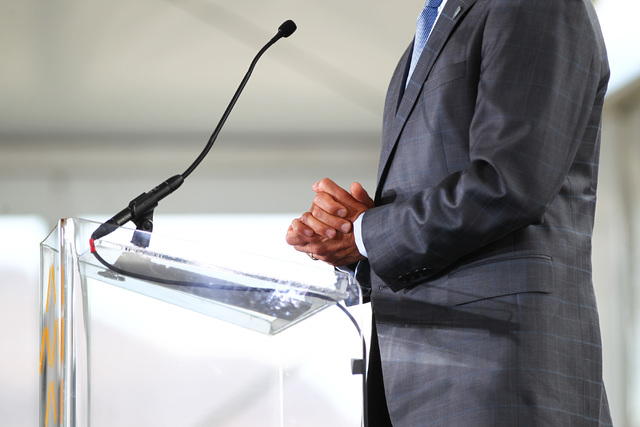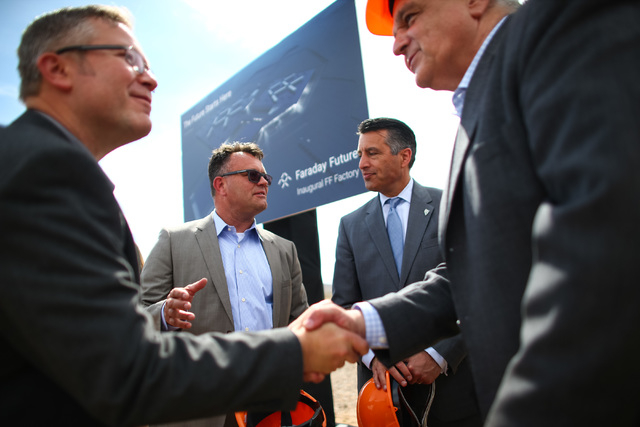 "Welcome home, Faraday Future. Welcome home."
That's how Gov. Brian Sandoval began his comments at the groundbreaking of the company's electric car manufacturing plant Wednesday.
For Sandoval, construction on the 900-acre site is a significant step toward diversifying Nevada's economy.
More than 200 people attended the ceremony where a model of the 3 million-square-foot factory was unveiled and a toast was made to its future. Among them were North Las Vegas Mayor John Lee and Clark County Commissioner Steve Sisolak.
Sandoval called the project "The next chapter in the Nevada story" and a "new beginning" for Southern Nevada, North Las Vegas and the Apex Industrial Park, where the factory will be built.
Lawmakers approved $215 million in tax incentives in December to draw Faraday to the state.
The company has set a goal of building cars as early as 2017 and hiring 4,500 employees with an average wage of $22 an hour as part of the deal. On Wednesday, Faraday Future spokeswoman Stacy Morris said the company expected to be producing cars "in the next couple years."
The deal also includes $120 million in road, rail and water improvements to the industrial park, which lacks the utilities needed to support a project of this scale.
The industrial park is on the northeast edge of the valley off Interstate 15, north of Nellis Air Force Base.
A new rail spur will be built through the Faraday site and connect to existing rail lines.
Faraday's global vice president of manufacturing, Dag Reckhorn, said the company chose the Apex site because of its proximity to highways, rail and the ports. He said the company expects to begin grading within the next few months.
On Wednesday, Morris said the company had closed on purchases of its last two parcels.
As of Tuesday, the carmaker hadn't yet been approved for a grading permit to begin heavy construction. The company was allowed in January to clear the site of vegetation.
The company has about 700 employees in California, according to Morris.
Reckhorn said test vehicles will be developed in that state before the Nevada factory is completed. Those jobs would not compete with Nevada, he said.
The company recently applied for $12.7 million in tax credits in California where it is headquartered. But it would have to agree to raise the number of full-time California jobs to 2,226 by 2020, and to invest about $311 million in equipment, vehicles and property, among other purchases.
Contact Alexander S. Corey at acorey@reviewjournal.com or 702-383-0270. Find @acoreynews on Twitter.
At a glance: Faraday Future and its plan for North Las Vegas
Faraday electric car plant expected to make big impact in Las Vegas Valley