Faraday Future gets OK to begin grading at North Las Vegas site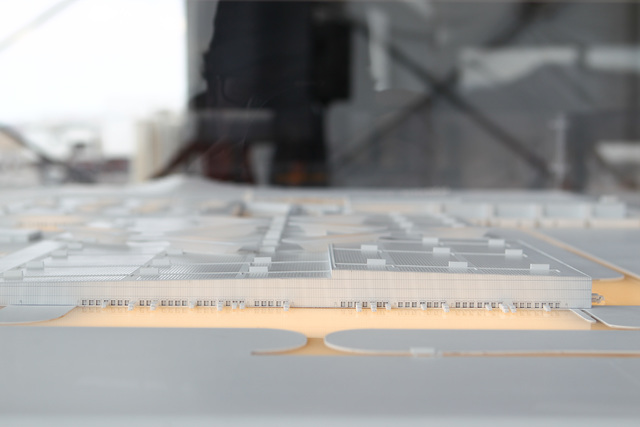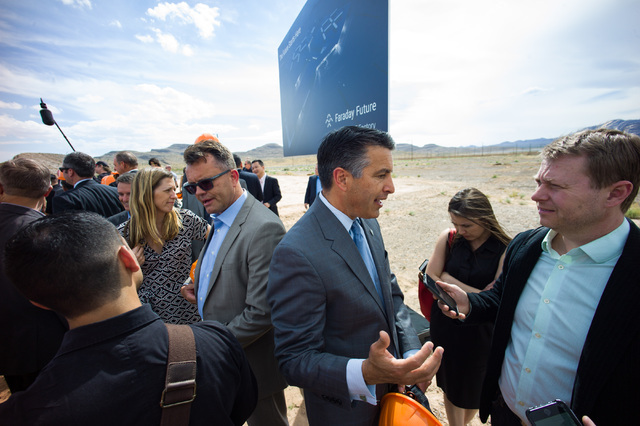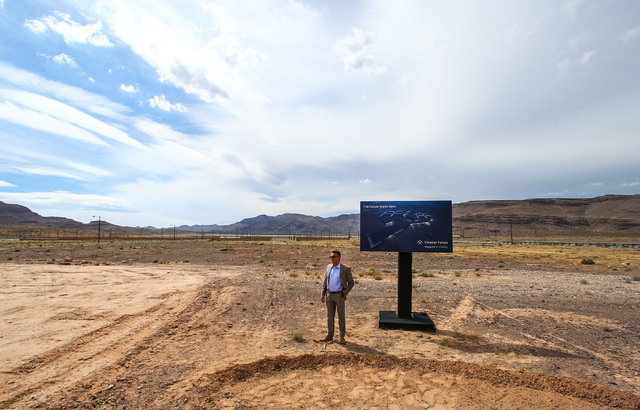 Faraday Future got the green light this week to start moving dirt on its $1 billion factory site in North Las Vegas, coming in about a month behind the company's self-imposed schedule.
Equipment will be dispatched next week to Faraday's vacant 900-acre site within the Apex Industrial Complex, where the company is planning to build a 3 million-square-foot plant to manufacture electric vehicles, Faraday spokeswoman Stacy Morris said Thursday.
Morris declined to say when construction would begin, and did not provide a definite date for when Faraday planned to start producing vehicles in North Las Vegas.
"We're trying to move as quickly as we can while doing the best quality job," Morris said.
Faraday has until Jan. 27 to finish grading on the property, located just west of U.S. Highway 93 and Grand Valley Parkway, according to the permit issued Wednesday by the North Las Vegas Public Works Department.
Morris said that the company is required to have an unspecified number of water trucks at the site during grading. Faraday must abide by several other city regulations that Morris said she could not immediately recall.
North Las Vegas city officials declined to comment.
State lawmakers held a special session last year to approve $215 million in tax incentives to lure Faraday to Nevada. The facility is expected to house 4,500 full-time employees, at least half of whom must be Nevada residents, as part of an agreement reached with the city.
Last month, the North Las Vegas City Council approved a separate deal that will allow 30 employee from Faraday to work inside a 2,885-square-foot office at City Hall, under a $64,047 yearlong lease.
Contact Art Marroquin at amarroquin@reviewjournal.com or 702-383-0336. Find @AMarroquin_LV on Twitter.