Faraday Future seeking cash to start construction in North Las Vegas
Updated May 30, 2017 - 8:48 pm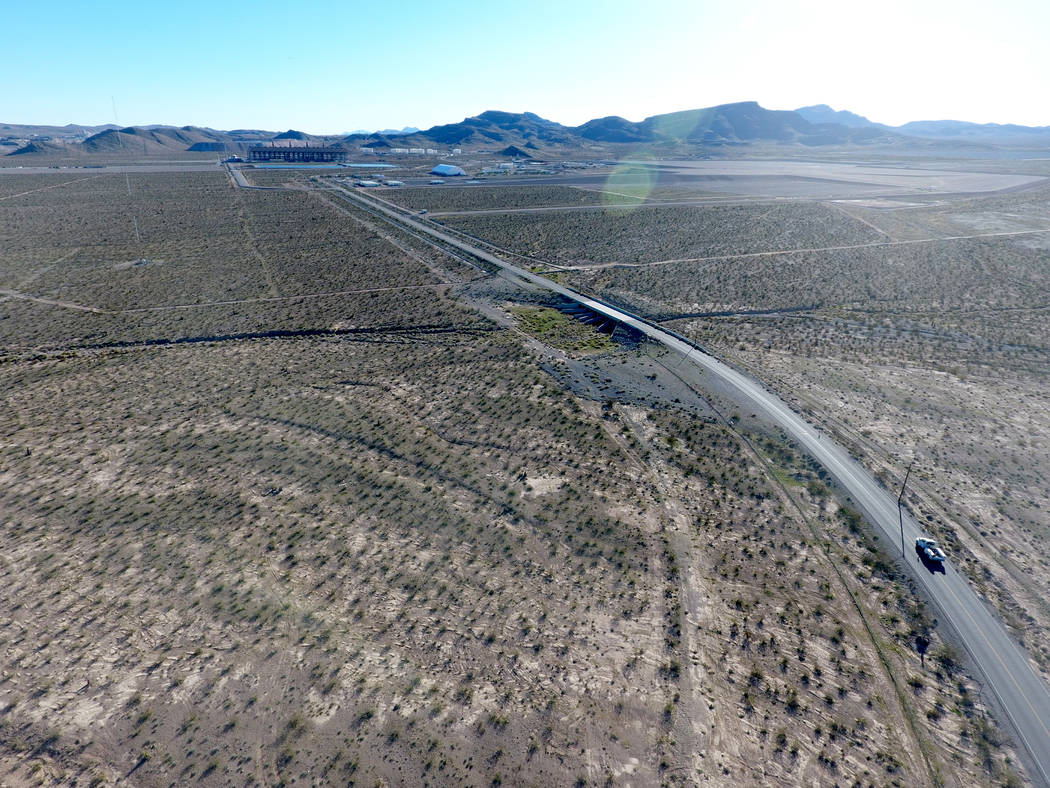 Faraday Future confirmed Tuesday that the company is looking to secure $1 billion in financing.
Part of the funding would spur construction of a production facility in North Las Vegas, Faraday Future's Chief Financial Officer Stefan Krause told Business Insider.
A Faraday Future spokesman declined to comment, saying spokesmen are not "authorized to speak on the record regarding fundraising at this time."
The fact that money is needed to start construction at Apex Industrial Park is an implicit acknowledgment that work has stalled because of the company's financial position — contrary to the company's prior explanations — said Sam Abuelsamid, a senior analyst for the market research firm Navigant.
"It's no surprise to anybody outside of Faraday," Abuelsamid said. "No company wants to acknowledge that they are short of cash in order to move forward, but the reality is obvious to everyone that is paying attention."
Work stopped suddenly
The electric autonomous vehicle manufacturer began construction on a production facility at Apex in 2016, but nearly all work at the site stopped after grading work was completed.
The abrupt stop fed into rumors that Faraday was running low on funds. Faraday has acknowledged missing payments to suppliers, while the state treasurer, Dan Schwartz, has accused the company of fraud.
A Faraday spokesman said, both then and now, that the company temporarily stopped work at the site to focus on bringing a prototype to fruition for CES.
"CES was an awesome opportunity for us," a Faraday spokesman told the Las Vegas Review-Journal in April. "Now that that's over, we are refocusing on getting this product on the road as soon as possible."
To make it happen, Faraday says it is focused on constructing a 650,000-square-foot manufacturing facility in North Las Vegas to let the company "put the first batch of orders into production" in 2018. Faraday says it will still build a 3 million-square-foot manufacturing facility, but construction on that facility is no longer the company's immediate priority.
Investors sought
Krause told Business Insider that Faraday is expecting $500 million from the startup's main backer, Jia Yueting, the CEO of Chinese tech giant LeEco, and that the company is aggressively seeking other investors to get the company access to $1 billion.
Jia is "tapped out," Abuelsamid said. "If they can't come up with the money elsewhere, they'll probably be out of business."
Even if Faraday raises enough money, he said, it would likely be a struggle to find suppliers to work with them.
"Because of their history so far of not paying some of their suppliers, some of their potential suppliers are probably going to want to be paid up front," he said.
An account executive at a current Faraday supplier, who did not want to be named because the company is still seeking a past-due payment, agreed.
"Their invoices are so far overdue that my company forced us to shut down their licenses (that allowed Faraday to use the supplier's service)," he said.
He said the company is trying to salvage something from Faraday and still would like to work with the startup. But going forward, his company would like to be paid upfront.
Contact Nicole Raz at nraz@reviewjournal.com or 702-380-4512. Follow @JournalistNikki on Twitter.