Fashion Show mall plans expansion, new restaurants
August 29, 2014 - 3:30 pm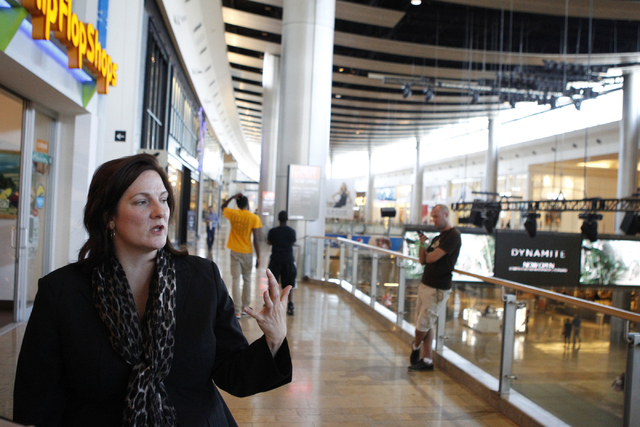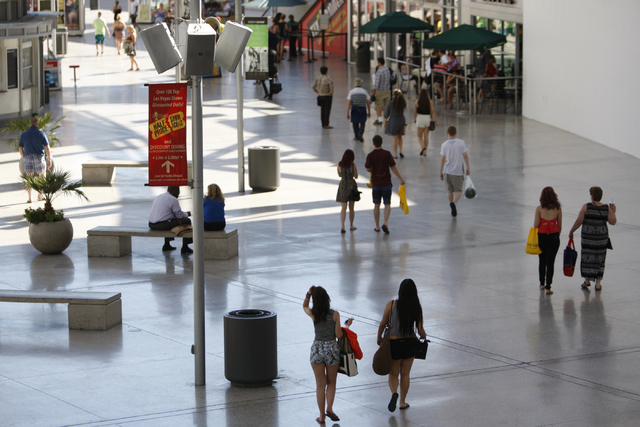 Fashion Show mall has announced plans for redevelopment and an expansion that will include a 22,000 square-foot addition, which will house five new restaurants on the exterior plaza of the shopping center alongside Las Vegas Boulevard.
"We have phenomenal dining here, but we wanted more," Fashion Show Senior Marketing Manager Janet LaFevre said. "This is our opportunity to do something new and fresh and I'm excited to bring this forth."
LaFevre said construction is expected to begin early next year and conclude by winter 2015. LaFevre said it's too early to disclose how much it will cost since they're in the bidding process now for contractors.
The addition will house three full service restaurants and two bistro-sized eateries, which will all have outdoor patios, as well six retail kiosks and an elevator at the main parking level. A "cloud bar" with a floating oval roof above glass walls will complete the façade.
"Its perfect timing to refresh our front door," LaFevre said. "It keeps us nimble in a competitive market and we always want to be relative in the market."
LaFevre said though three of the five restaurants have been determined, she is waiting to announce the names until all of them have been finalized. She added that the new restaurants will be different from the nearly 15 existing eateries at the shopping mall.
"We want to offer everything from fine dining to fast casual," she said. "Shoppers asked for more variety and we're always listening to our customers. We wanted to offer a respite space for shoppers to stop and get a drink or eat and then shop or continue their Vegas adventure."
Fashion Show mall, which is owned by General Growth Properties and opened in 1981, covers 2 million square feet of retail space and houses 250 stores.
"We've already seen 45 new stores so far this year," LaFevre said. "We see retailers start small and then double or triple their size once they understand the market."
Zara, an international clothing company that currently has a location at Fashion Show, will be expanding to 30,000 square feet and will take up two levels on the exterior. Aside from the current men's and women's clothing offerings, the company will be adding a children's department as part of the redevelopment.
LaFevre said Fashion Show underwent its last expansion in 2012 when the Macy's Men's wing was added.
"We're never the same mall you come back to," she said. "We're always updating and refreshing because that's what this mall commands."
The Las Vegas North Premium Outlets is also undergoing expansion. Alexandra Goranson, director of marketing and business development for the discount shopping center, said the mall at 875 S. Grand Central Parkway plans a 150,000 square-foot addition that will house 34 new stores.
"We're expanding so we can meet the demands of our shoppers and continue to offer them more designer and name brands at savings of 25 to 65 percent every day," Goranson said.
Goranson would not disclose tenant names, but she said the new stores are expected to open in May. She added that Las Vegas Premium Outlets North, which is owned by Simon Property Group and covers more than 500,000 square feet, last expanded in 2008 when it added 30 new stores and a second parking garage at the north end.
For Fashion Show mall, LaFevre said the shopping center survived the economic downturn, which began to affect Las Vegas in 2008, and she looks to the redevelopment and expansion as a way to continue to make it a top destination among locals and visitors alike.
"It was a tough time but we weathered the storm by offering a variety of price points," she said. "Retail in the city is back with vengeance."
Contact reporter Ann Friedman at 702-380-4588 or afriedman@reviewjournal.com. Follow @AnnFriedmanRJ on Twitter.