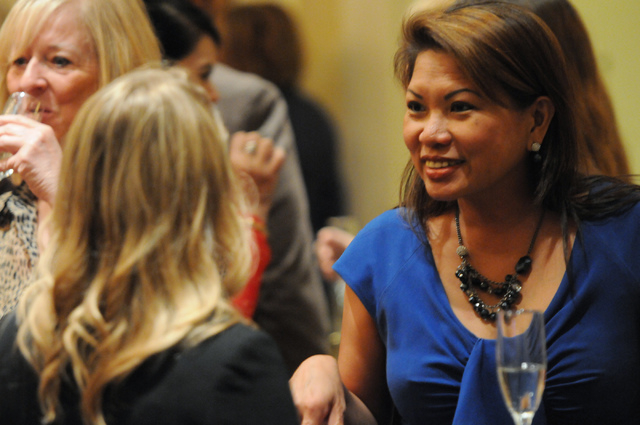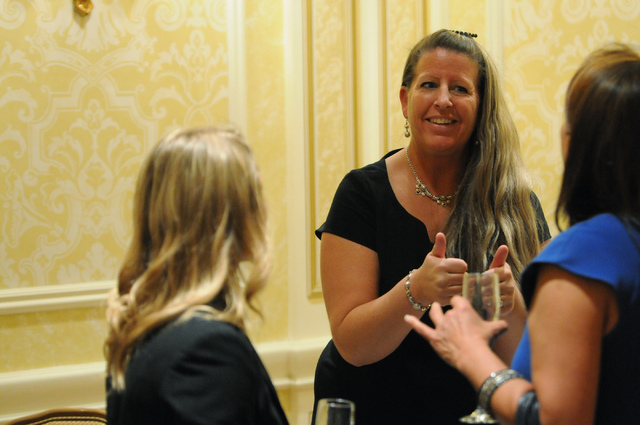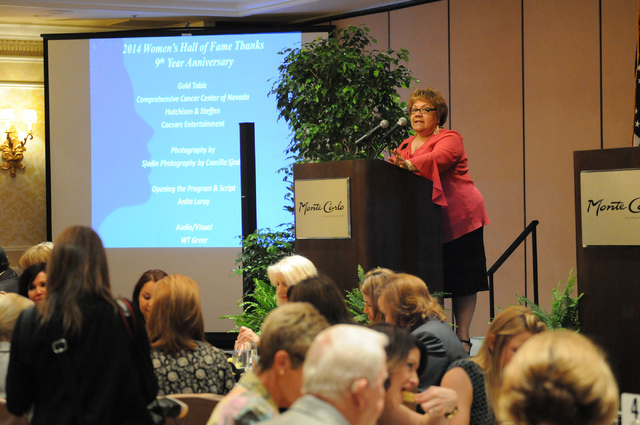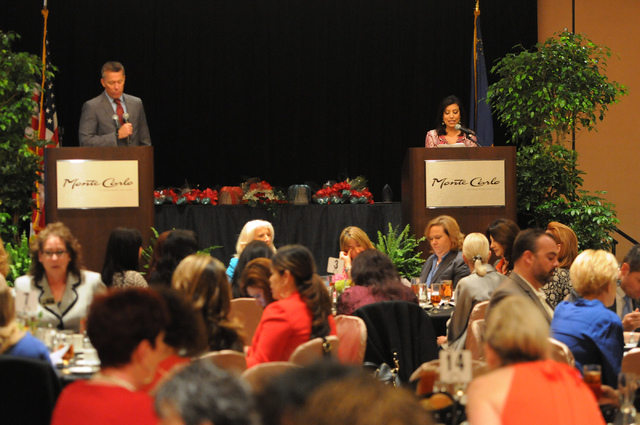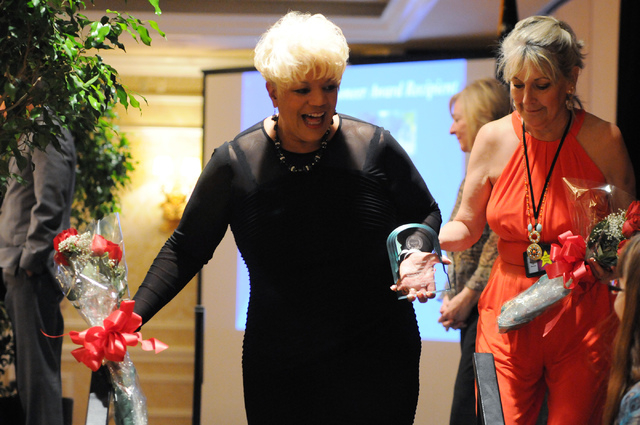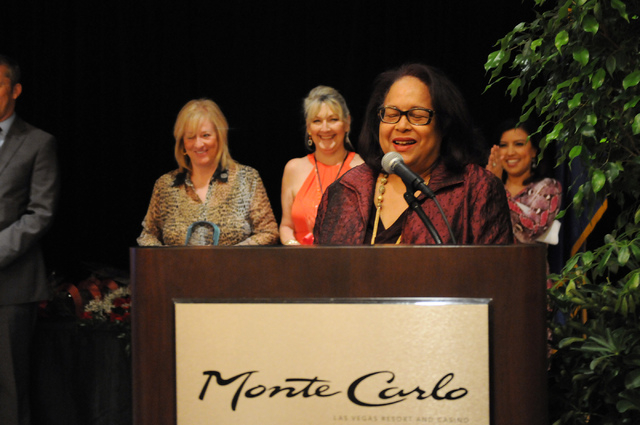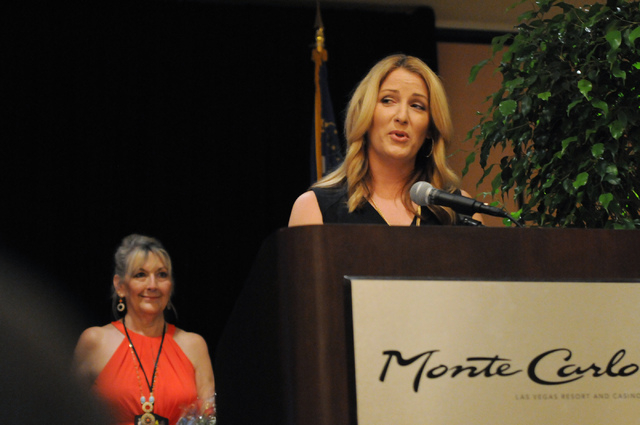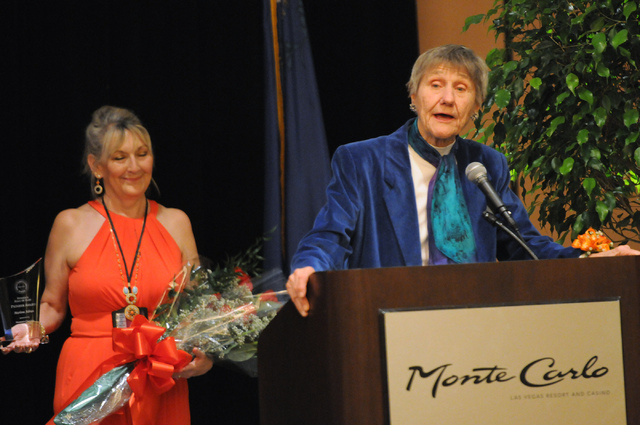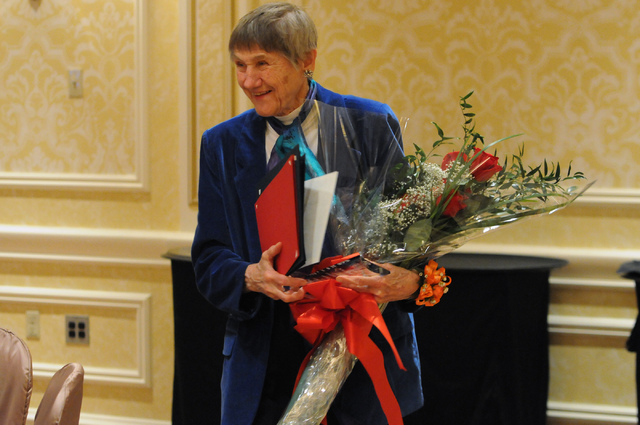 This one's for the ladies.
The Women's Chamber of Commerce of Nevada held its annual Women's Hall of Fame awards Friday, recognizing an eclectic group. The program aims to honor female professionals who have achieved career excellence, who have given back to the community in a meaningful way and who have assisted women in realizing their full potential.
The program celebrates women in all stages of their careers in multiple categories.
"The Women's Hall of Fame is the very top. You can't get higher than that," chamber founder June Beland said.
The big honor this year went to Marlene Adrian, who received the pioneer award. As president of Women of Diversity Productions Inc., Adrian has authored a number of books, competed in the Fencing World Cup, is a past national fast-pitch softball competitor and presents movement workshops across the country.
Beland said the pioneer award is meant to honor a woman who's blazed a trail and done things in her life that we're all going to follow.
In the leadership category, Hall of Fame inductees are Heather Allen, medical oncologist for Comprehensive Cancer Centers of Nevada; Dawn Metcalfe, vice president of finance and administration for Nathan Adelson Hospice; Jennifer Cooper, communications director for the economic development office; Gigi Vega, vice president and general manager of Nobu Hotel; and Paige Candee, president of public relations for 10e Media and founder of Dress for Success Southern Nevada.
"It is an honor to be recognized by the Women's Chamber of Commerce and be inducted into the Women's Hall of Fame," Candee said. "I'm proud to contribute to the betterment of our community and create an environment at Dress for Success in which Southern Nevadans empower each other to reach their personal and professional next level of success."
Young professional leadership inductees are Patricia Lee, partner with Hutchison &Steffen; Melissa Biernacinski, director of media relations for Imagine Communications; Tracy Skenandore, area director of marketing and public relations for Republic Services; Kathryn Joy Rineer, architect with Pugsley Simpson Coulter Architects; and Jodi Tyson, government affairs director for Three Square food bank.
This year's minority lifetime achievement inductee is Phyllis James, executive vice president, special counsel for litigation and chief diversity officer of MGM Resorts International. The women in entertainment and media inductee is Amie Jo Greer, a television producer, host and performer. The women's organization inductee is the Women's Leadership Council from the United Way of Southern Nevada.
"I'm so proud of the women here," Beland said.
The awards were held Friday at the Monte Carlo and hosted by John Huck and Olivia Fierro from Fox 5 News.
The event is always held during Women's History Month in March.
Contact reporter Laura Carroll at lcarroll@reviewjournal.com or 702-380-4588. Follow @lscvegas on Twitter.