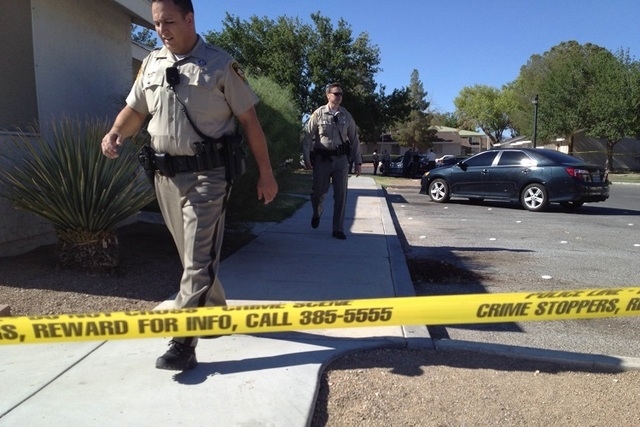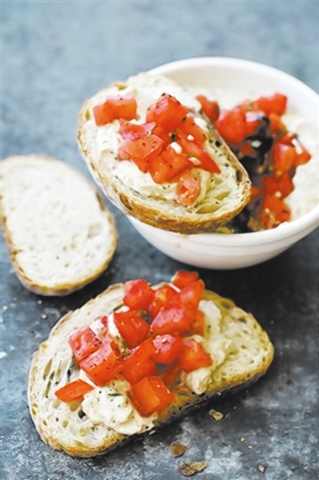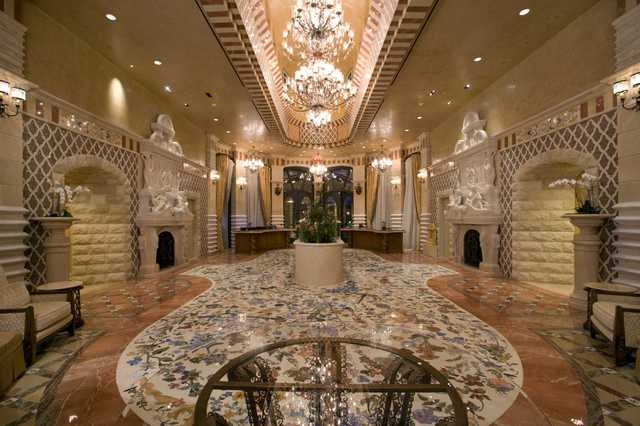 An East Coast investment firm won a bidding war for a share of a big local shopping center.
First Allied Corp. of Rochester, N.Y., dropped $11.5 million in cash to buy out of receivership a 60,105-square-foot chunk of the 267,000-square-foot Spring Valley Town Center at Flamingo Road and Rainbow Boulevard.
It's the first Nevada investment for First Allied, which owns, manages and leases shopping centers in 20 states, including California, Colorado and Texas. The company's portfolio has 6.7 million square feet of retail space; its executives say they have $500 million more to invest in additional acquisitions, particularly of centers with 20,000 square feet or more, and locations in densely populated neighborhoods.
In making its Nevada debut, First Allied had stiff competition: The property had 15 offers, said Robert Moore, senior managing director in the Las Vegas office of Faris Lee Investments, a brokerage involved in the deal.
Faris Lee represented David Jewkes of Integris Realty Services, the court-appointed receiver on behalf of loan servicer Five Mile Capital.
"Investors are screaming for real estate ownership opportunities — which are scarce in the Las Vegas area — as the fundamentals are favorable, retail rents are moving upward and economic recovery is in full force," Moore said.
He also called the deal "a prime example of momentum in the market."
Faris Lee's Lisa Brady and Katie Brase helped close the deal.
Retailers in First Allied's share of the center include a UPS Store, 7-Eleven, GNC and Fatburger.
■ Brokers with Marcus &Millichap closed on a land deal in downtown Las Vegas.
Ray Germain, the firm's associate director of its National Retail Group, and Charles Connors, director of its National Land Group, represented the seller, a personal trust.
The 0.24-acre site at the corner of Bridger Avenue and South Casino Center Boulevard is zoned for commercial C-2 use, which includes retail stores and shops. The property sold for $800,000. Marcus &Millichap didn't disclose the buyer, and the Clark County assessor's website wasn't updated with the information as of Tuesday afternoon.
The seller was 205 Bridger LLC, an entity that bought the site for $1.4 million in 2005, according to assessor records.
It's the 36th downtown property Germain and Connors have closed on in the past 18 months. Germain called the activity "a great sign of increased investor confidence in this well-known area of Las Vegas.
Added Connors: "A new project on this site will add to the existing excitement of the overall redevelopment of downtown Las Vegas."
■ Two local projects have won certification through the U.S. Green Building Council's Leadership in Energy and Environmental Design program.
The Desert National Wildlife Refuge Visitor Center at Corn Creek, 23 miles north of Las Vegas, earned platinum status — the highest LEED level. It's just the seventh platinum project in Nevada, and the first since July 2012, according to the building's contractor, Burke Construction Group.
The 10,000-square-foot campus is a net-zero energy project that will eventually produce as much electricity as it uses each year. It'll get there through energy-efficient measures including solar power and solar water heaters.
Funding for the $7.6 million center came from the Southern Nevada Public Lands Management Act, through which federally owned land in the Silver State is auctioned off to private developers.
Burke's Thad Lawrence was project executive. John McKinnon was project superintendent.
Helping on the project were construction company Compendium International, design studio SH Architecture and consulting firm Sellen Sustainability.
Also winning LEED certification was One Queensridge Place, a high-rise condo community in Peccole Ranch.
The community earned LEED's gold-level designation for energy efficiency inside its two 18-story towers. The inspection and certification process took several years, and required collaboration among developer Executive Home Builders, the community's board of directors and management and operations staff.
LEED certification is based on a 100-point scale that evaluates water efficiency, energy and atmosphere, indoor environmental quality and innovation in design, among other areas.
Contact reporter Jennifer Robison at jrobison@reviewjournal.com or 702-380-4512. Follow @J_Robison1 on Twitter.