First look: Dual-branded hotel planned for downtown Las Vegas
Updated November 16, 2023 - 10:59 am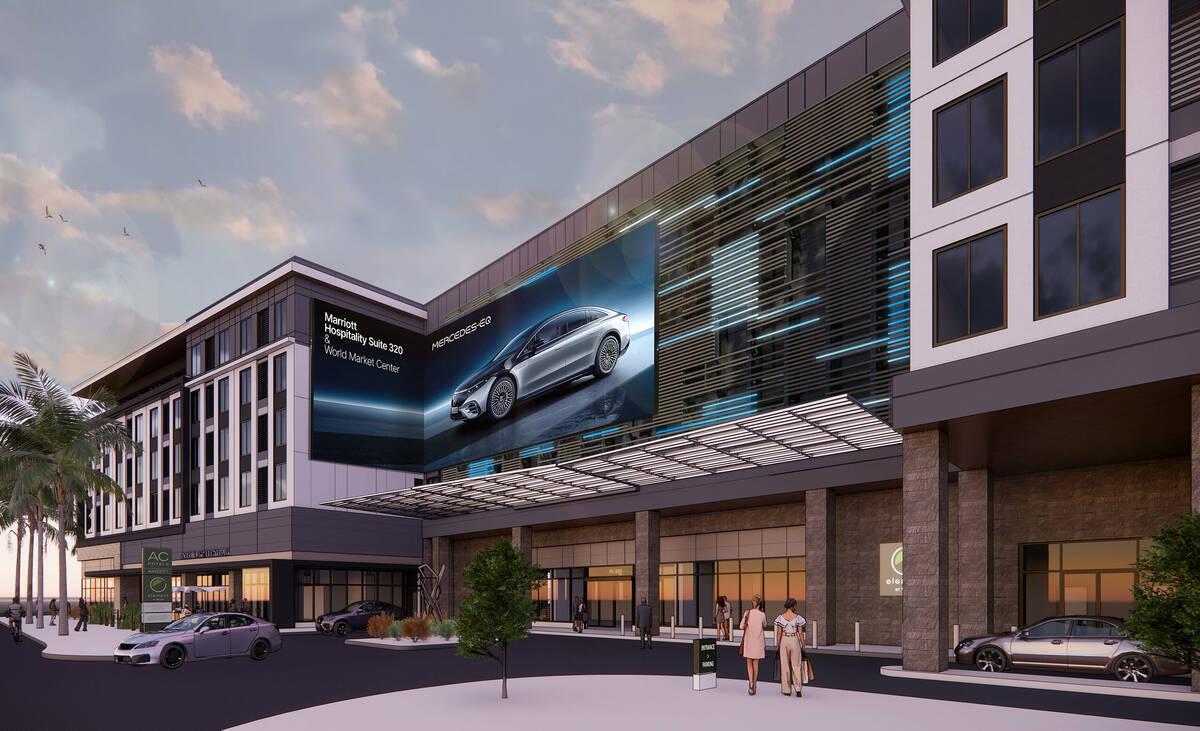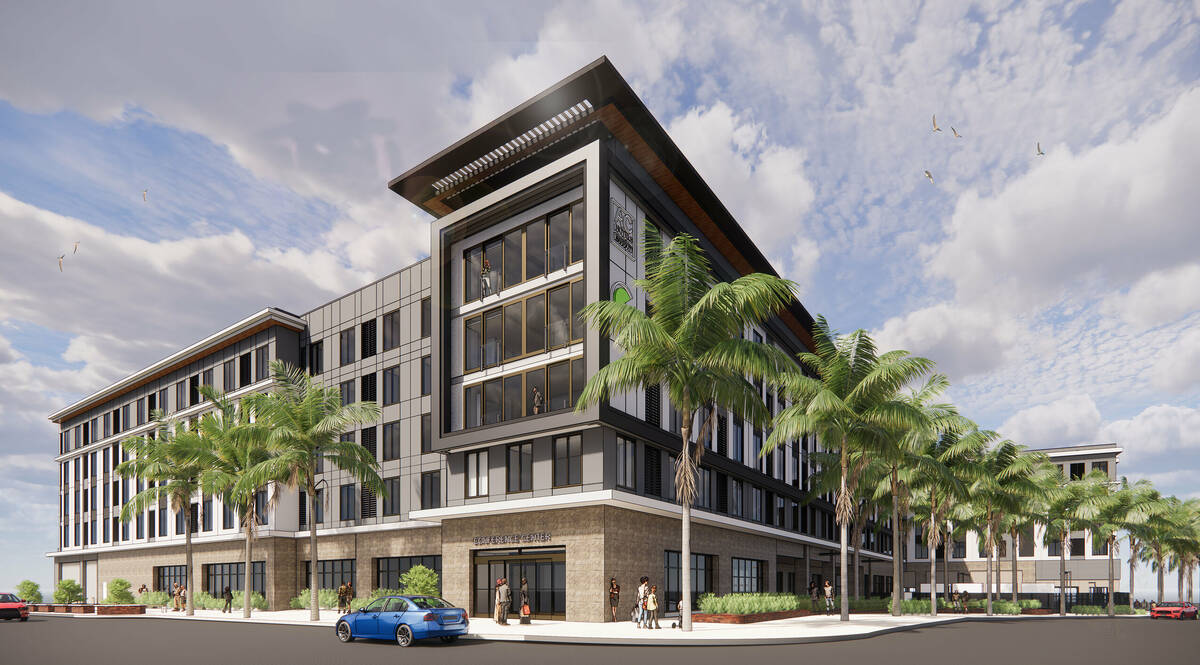 Texas real estate developer Jackson-Shaw has unveiled new renderings for a planned hotel project in downtown Las Vegas at Symphony Park.
A "dual branded" project by AC Hotel by Marriott Symphony Park and Element by Westin Symphony Park in Las Vegas will feature two hotels connected under a single roof, located on the south side of South Grand Central Parkway and Symphony Park Avenue. A groundbreaking ceremony will take place in January with a planned opening in late 2025.
Mayor Carolyn Goodman said in a press release for the hotels that "Symphony Park is an exciting and transformative development in Las Vegas, aimed at creating a mixed-use urban environment that blends culture, green spaces, residential living and economic opportunities to enhance the city's downtown district. Jackson-Shaw's dual-branded hotel is a welcome addition to the dynamic area."
The five-story development will have 441 rooms on 261,530 square feet, and according to Jackson-Shaw, will add 150 full time jobs to the local market. The Las Vegas Review-Journal last reported on the hotel in 2019 when it was approved by the city of Las Vegas, however the project was only a Marriott at the time but spearheaded by Jackson-Shaw. The hotels will be constructed between the World Market Center and the Smith Center for the Performing Arts.
Symphony Park has been adding a number of new projects to its timeline including recently released photos of a planned residential high-rise called Cello Tower. Downtown foot traffic in Las Vegas has returned to pre-pandemic levels, and then some, leading the country in terms of returning foot traffic to metro cores.
Contact Patrick Blennerhassett at pblennerhassett@reviewjournal.com.