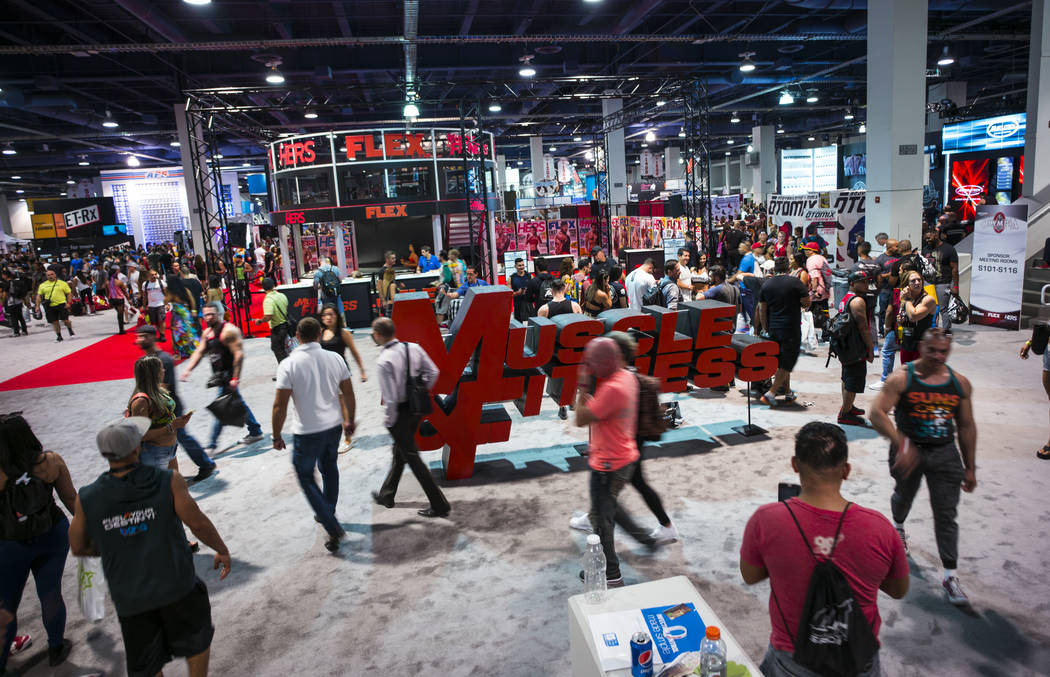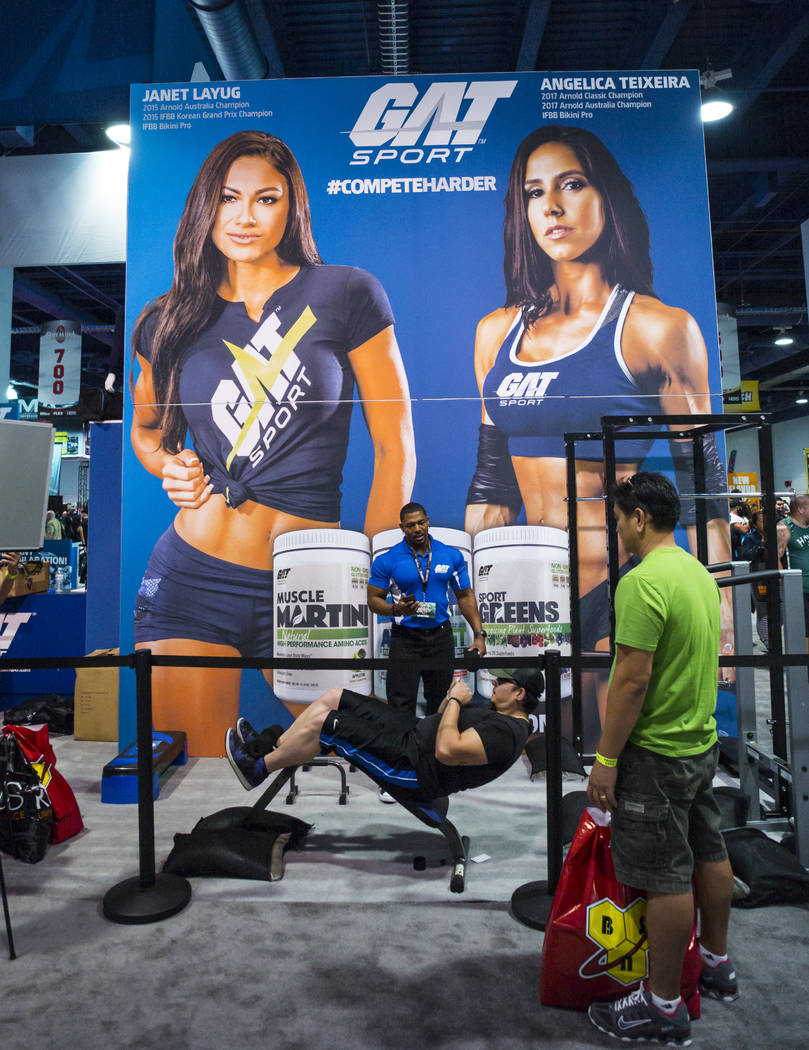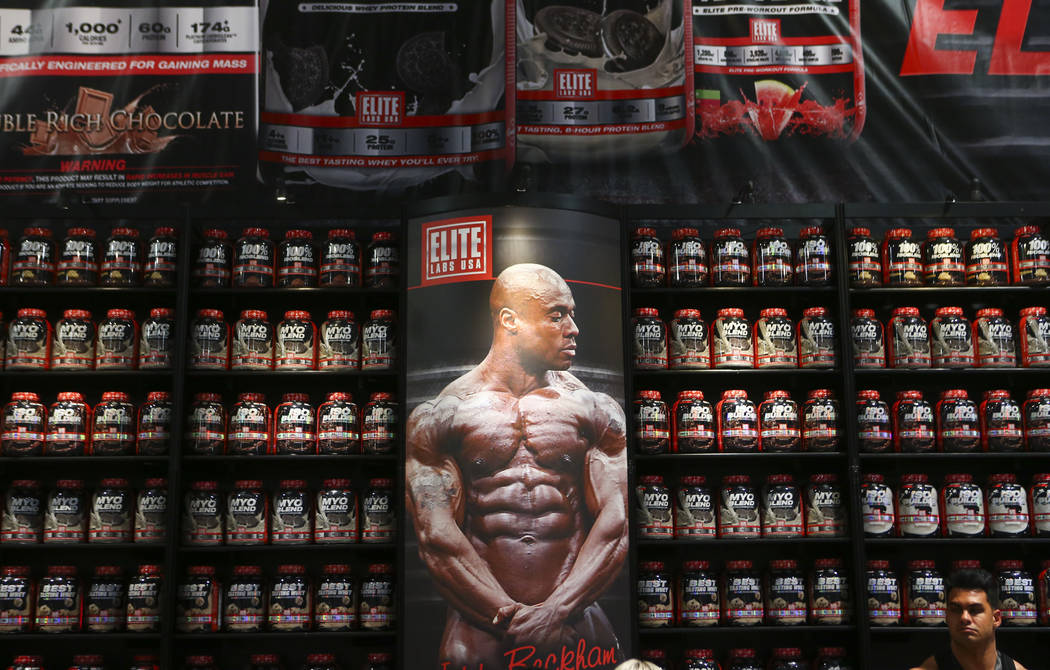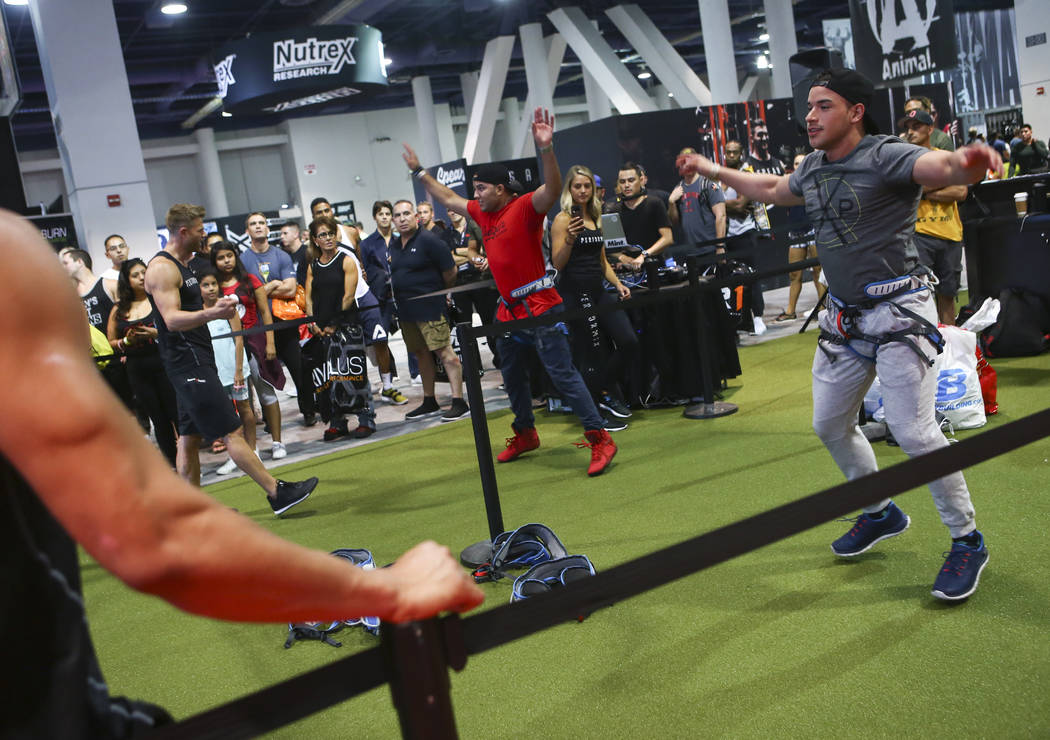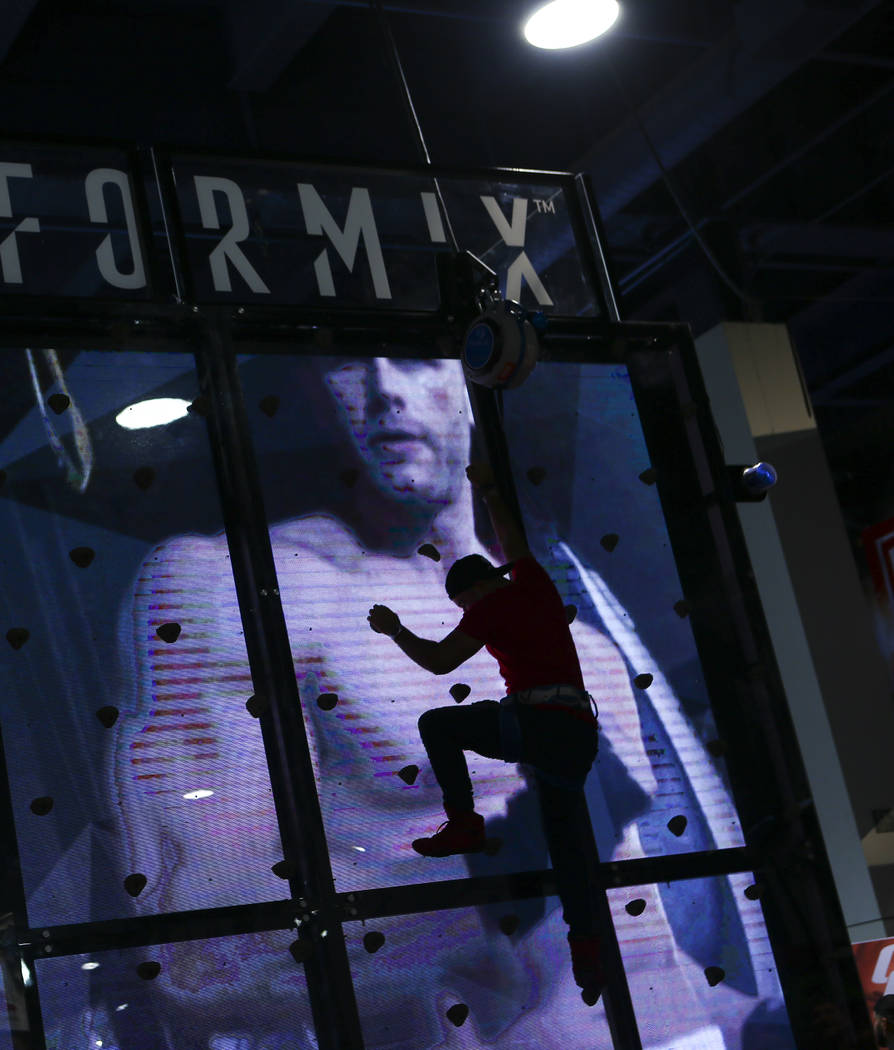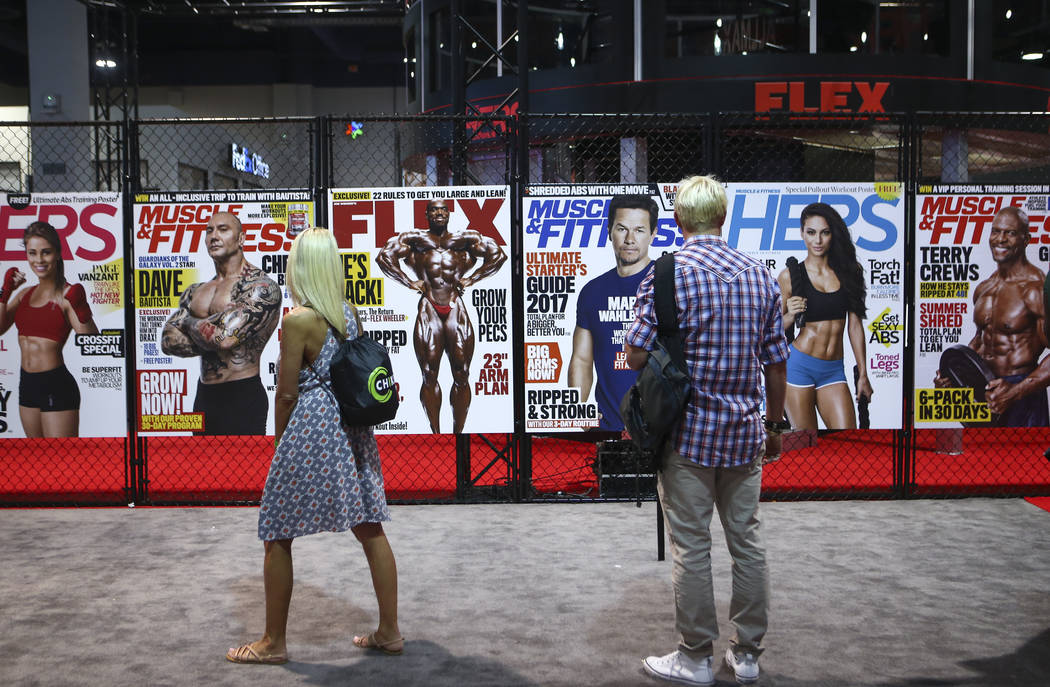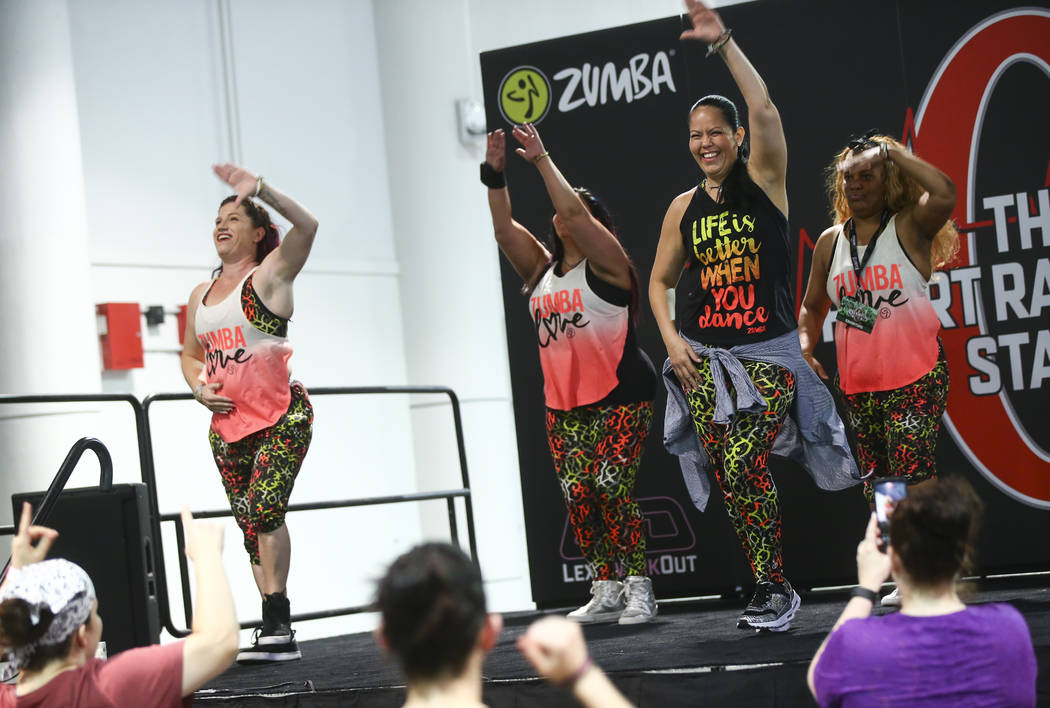 Tens of thousands of fitness and bodybuilding enthusiasts muscled their way into the Las Vegas Convention Center on Friday to pump iron, gobble down protein bars and build industry connections.
Hip-hop and electronic dance music jammed from all sides of the South section of the LVCC as mostly lean and ripped visitors, many sporting tank tops and shorts, strolled by over 400 exhibitors at Joe Weider's Olympia's Fitness & Performance Expo.
Exercise products lined exhibitor walls, some filled 20 feet high with supplement bottles while others were stacked with health bars, packing the LVCC with more protein per square foot than a cattle farm.
The fitness and performance expo, one of the fitness industry's largest shows, coincides with the Mr. Olympia contest held at The Orleans, bringing the who's who of bodybuilding to Las Vegas for a long weekend.
"This is the Super Bowl of fitness, it is that big," said Kennedy Gates from Houston, who stood in an entrance line that stretched about 600 people long outside the LVCC. "Everyone big in the fitness industry is here."
More than 60,000 people are expected to peruse the show floor through Saturday.
Global audience
Irvin Anderson from Ohio, Chad Groeling from Florida as well as John Winn and Mary Pershall from Utah were among the competitors who traveled to Las Vegas to take part in the amateur bodybuilding competitions that surround the main event.
"A lot of people travel from all over the world here," said Winn.
Pershall, a private trainer, said she hoped to build connections with competitors and trainers at the expo to help improve her career.
Groeling, 38, a wealth management employee at a national bank, said he doesn't work in the industry but likes to spend his free time sculpting his body.
"Most of the people here are just like me, enthusiasts that like working out," said Groeling, who gave up smoking and drinking six years ago after visiting a competition. "Some do it for a living and some, like me, do it for fun."
For companies, the expo is one of the year's key events to introduce their products and services to new clients and catch up with existing ones.
PowerBlock is showing off its adjustable and compact free weights that can replace a rack of dumbbells. Smart Fitness is trying to turn fitness enthusiasts into trainers by offering courses.
"It is so important to be here," said Anastasia Alexander, national director of sale and marketing for Smart Fitness, echoing Gates in calling it the Super Bowl of the fitness industry. "It is about the exposure."
The expo isn't just all business. Visitors get to take part in aerobics classes and demonstrate their strength in CrossFit exercises and weightlifting competitions.
Mr. Olympia
Expo attendees will make their way back to The Orleans on Friday and Saturday evenings to watch the semifinals and finals for Bikini Olympia, 212 Olympia — for those under 212 pounds — and Mr. Olympia.
Phil Heath, the six-time reigning Mr. Olympia champion, will seek to tie Arnold Schwarzenegger on Saturday night, with a seventh title.
"I feel freaking awesome,'' Heath, a Seattle-native, told hundreds of fans at a press conference at The Orleans on Thursday to kick off the Mr. Olympia competition.
Contact Todd Prince at tprince@reviewjournal.com or 702-383-0386. Follow @toddprincetv on Twitter.