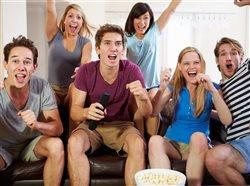 Yes, they are edible and, yes, they are made by hand.
That should answer two of the most obvious questions about the chocolate-and-frosting neighborhood soon to go on display at the Four Seasons.
It will have taken pastry chef Jean Luc Daul and his colleagues about 500 hours to create the holiday display that opens to the public Nov. 21.
Each piece of real estate in the tasty town is sponsored by local businesses with the proceeds going to the Nevada Cancer Institute.
"Sugar and chocolate last indefinitely," said Daul, pastry chef at the Four Seasons since 1999. "They are the two ingredients that last forever."
But most of Daul's sugary creations don't last more than a few minutes. That's because his day job entails making desserts for visitors who are in Las Vegas to eat some of the best food in the world.
It's a job that has taken Daul from his native France to Asia, Hawaii and Las Vegas. He recently took a break from the hectic job to talk about the profession.
Question: Is pastry chef an administrative or an artistic job?
Answer: A little bit of both. When people are ready for dessert, they already have had the whole meal. They are not hungry. They have had appetizer, bread, entree, everything. So dessert is more like satisfying a craving. Therefore it has to be more appealing in a sense of visual, artistic and taste.
Question: What is the first thing you remember baking or cooking?
Answer: I peeled apples. I did an apprenticeship when I was starting out at 14 back in Europe (Strasbourg, France). The way it is structured over there is different. You start doing all the basic work, washing pots, cleaning sheet pans, peeling apples, doing all the prep work for the person who is above you. The following year you have young kids come in and you are the one who is moving up. At the end of the four years you are hoping you are trusted enough and good enough that you can finish your work.
Question: Do you remember the first pastry or project you made on your own?
Answer: We were short-staffed and orders kept on coming in and my chef told me, "you have to take over the project." I think it was a baptism cake or birthday cake. Even though I had helped other people getting to that point, all of a sudden the pressure was on me. So you are hoping that whatever you have done before will help you with what you have to do now. I was probably 15 or 16 at the time.
Question: Did you know at the time you wanted cooking to be a career?
Answer: I started in this because I come from a family where at a very young age you have to know what you want to do. I was kind of pushed into the industry by my mother. It is kind of a background where once you get started with something you finish it. So basically when I got started I got the hang of it and I kept on going. After that I realized this is a good job. I can travel. I can move around, meet different people, different cultures. I always dreamed of traveling and living in the United States. It just worked out that this job helped me do it.
Question: What are the ingredients of a good dessert?
Answer: It has to be a perfect balance. The first step is always the visual step. When people receive the dessert they eat it with their eyes. The second step is always the texture. They break into it with a spoon or fork and they feel the texture. Does it crunch, is it soft, is it hard, is it crispy? The third test is when you put it in your mouth, you are going to realize if this is what you were hoping for.
Question: What sorts of challenges does a pastry chef face?
Answer: When you have one person planning an event the question is always what to do for dessert. I always say the same thing. If you are one person making the decision on behalf of 15 people you have to think what you like may not be what the other person likes. Go with what you think people will like across the board, chocolate, lemon, raspberries.
The other thing that is very challenging is the wedding market. When we meet with the bride, there is usually a page ripped out of a magazine with a picture of a cake on it. They cross off and add (features). Sometimes it is not a picture, it is a drawing on a piece of scrap paper. This is very challenging for me because sometimes from experience I can tell it may not work. You are hoping that at the event it is what she was hoping for.
Question: What is more important, understanding the people who are eating it or understanding the food and how to prepare it?
Answer: Both are important. The first step is to get a feel for what the people are hoping for. The next step that kicks in is experience from the past. That is what I call professionalism. Don't go down a route you know is not going to work. Take the client's idea and use professionalism and try to find where the intersection is so it is a winning situation for everybody. They get what they are hoping for and you deliver something that is a professional job.
Question: How do you pick the right dessert for the meal?
Answer: I am always trying to get a feel for what the courses before it are. If you have goose liver as a first course and after that you have beef, the last thing you want to do is pile a ton of chocolate on afterward. So you are trying to make something that still has chocolate but something that is a little lighter so you don't hammer the guest down. You have to make them leave feeling good.
Question: What are some major changes you've witnessed in the way people eat?
Answer: The changes in the way people eat bread in the past 15 years has been phenomenal. They went from a mass produced sliced bread from a supermarket and now demand artisan breads. They want a crusted, European style bread. They want bread that has been fermented the natural way. They want breads that have the natural grains, ingredients. People have demanded that change in a lot of other food as well. It is a myth that Americans don't know how to eat. In my opinion this country has attracted some of the greatest talents in the world and this is probably the best food market in the world.
Question: How would you describe your style as a pastry chef?
Answer: It is a perfect blend between the classic traditional way with current trends in fusion. For example, we still would make chocolate cake. But instead of making it the traditional way we would take a chocolate cake and bake it first, crumb it up, add chocolate custard to it and then steam it. So you take something that is very traditional and add a twist to it. So now people have something that is very moist, very smooth to eat but is still a chocolate cake.
Question: Have you ever had to improvise in the kitchen?
Answer: We had people here who were meeting friends from the Atlanta area. The people from Atlanta had brought a lot of Georgia peaches. They brought so many peaches there were a lot left over. So these people were flying out and the woman (said she) felt bad about throwing out all the peaches. I said why don't you give me the peaches and I'll see what I can do. That night at the Verandah I served them those peaches in peach cobbler form with the peach ice cream on it.
Question: How have customers' tastes and expectations changed since 1999 when you started here?
Answer: The traditional old school stuff has always remained. In the beginning I went a little too far out there. What I have now instead of having some odd flavor at the end of the dessert menu I have toned it down and have a more, better blend of items people are familiar with.
Question: If a young person wanted to become a chef in Las Vegas could they start out at the bottom just by working in a restaurant?
Answer: There are two ways of doing it. You either start on the bottom as you described and work your way up. This in my opinion is the best way to do it because there is so much exposure. The other way to do it is to enter a culinary institute, a culinary program. When you get out you enter the real work force. It takes time. Most importantly, what I always tell people is it just cannot be a job. This has to be a lifestyle. If you look at it as a lifestyle you will be successful. If you look at it as a job you are limiting your opportunities.
Question: What do you mean when you say lifestyle?
Answer: If it doesn't come from the heart it can turn into a very agonizing profession. It is physically demanding. There are a lot of hours. If you are not in love, it is not a lifestyle and you are not going to enjoy it very long and you are going to find there are other jobs out there that are a lot easier. If you are passionate about it and this is your lifestyle, you will enjoy coming to work in the morning.
Contact reporter Benjamin Spillman at bspillman@reviewjournal.com or (702) 477-3861.
VITAL STATISTICS Name: Jean Luc Daul. Position: Executive pastry chef, Four Seasons Las Vegas. Age: 40 Family: Engaged. Education: Culinary Institute of Strasbourg, France. Degree in pastry, chocolate and confectionery arts as well as a degree in bread baking. Awarded Best Apprentice of Alsace in 1984. Work history: Worked in pastry kitchens in France, Switzerland, Singapore, Taiwan, Florida and Hawaii before coming to Las Vegas. Hobbies: Raising his two Dobermans, woodwork and building model airplanes. Favorite book: "Yeager: An Autobiography" by Chuck Yeager. Hometown: Selestat, France. In Las Vegas since: March 1999. Quotable: "Sugar and chocolate last indefinitely. They are the two ingredients that last forever." Four Seasons Hotel Las Vegas is at 3960 Las Vegas Blvd. South and can be reached at 632-5000