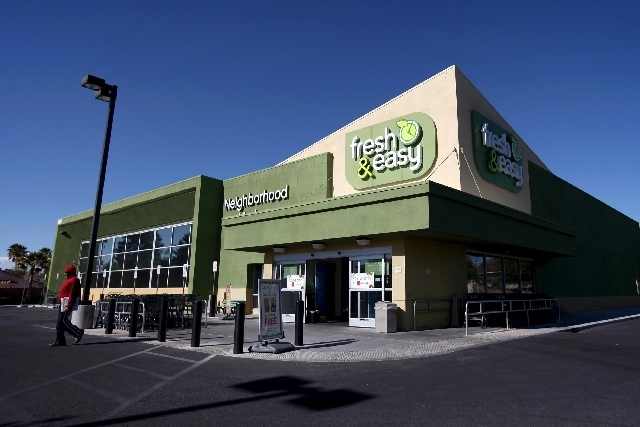 Fresh & Easy's Nevada locations will be open 24 hours starting Dec. 30.
The company posted the information on its website this week, also noting that its stores in California and Arizona will be open from 6 a.m.-midnight starting Dec. 30. Most stores closed at 10 p.m. before.
As of November, there were 19 Fresh & Easy stores are in operation in the Las Vegas and Henderson areas.
The Yucaipa Cos. recently completed its acquisition of 150 Fresh & Easy Neighborhood Market stores from Tesco PLC, salvaging most of the London-based retailer's struggling U.S. grocery stores.
Yucaipa, a private investment firm, chose former 7-Eleven Inc. CEO James Keyes to operate the grocery chain as it emerges from bankruptcy. Founded in 2006, Fresh & Easy operates 167 grocery stores in California, Arizona and Nevada and a production facility in Riverside, Calif.