Frias trust keeps up philanthropic impact in Southern Nevada
Updated February 26, 2023 - 9:51 pm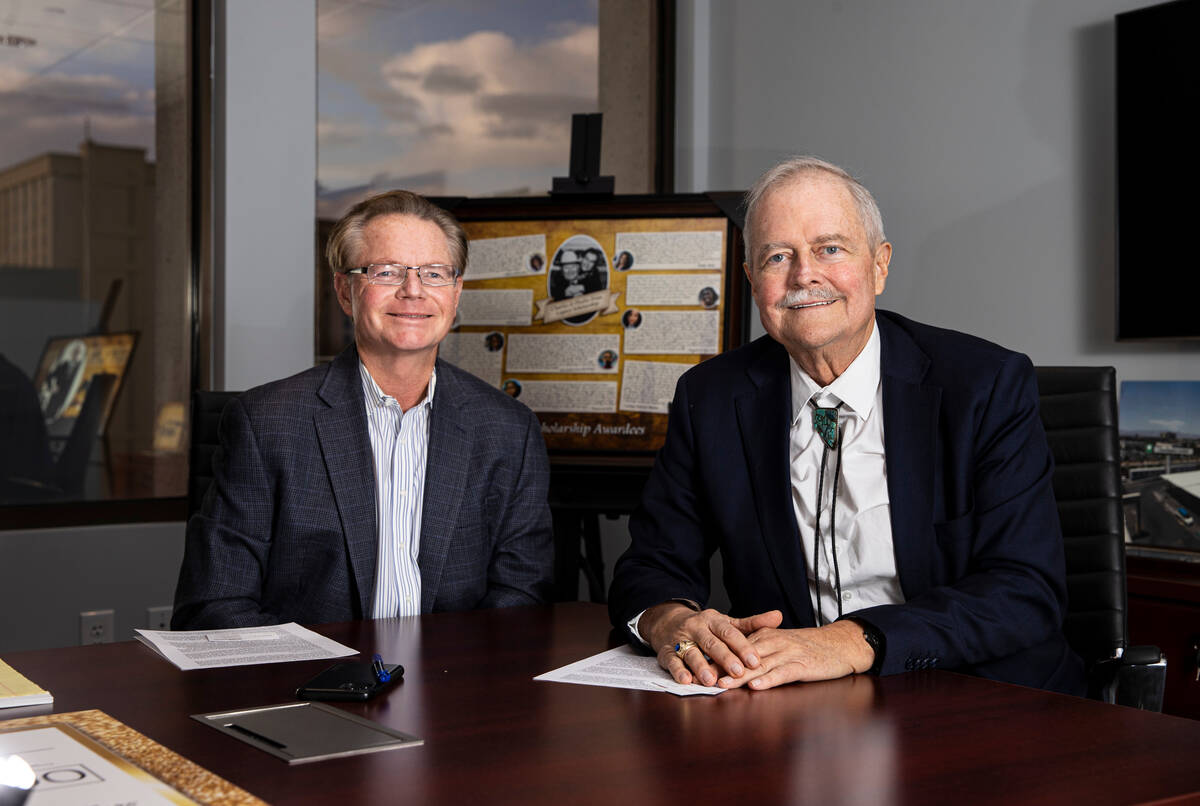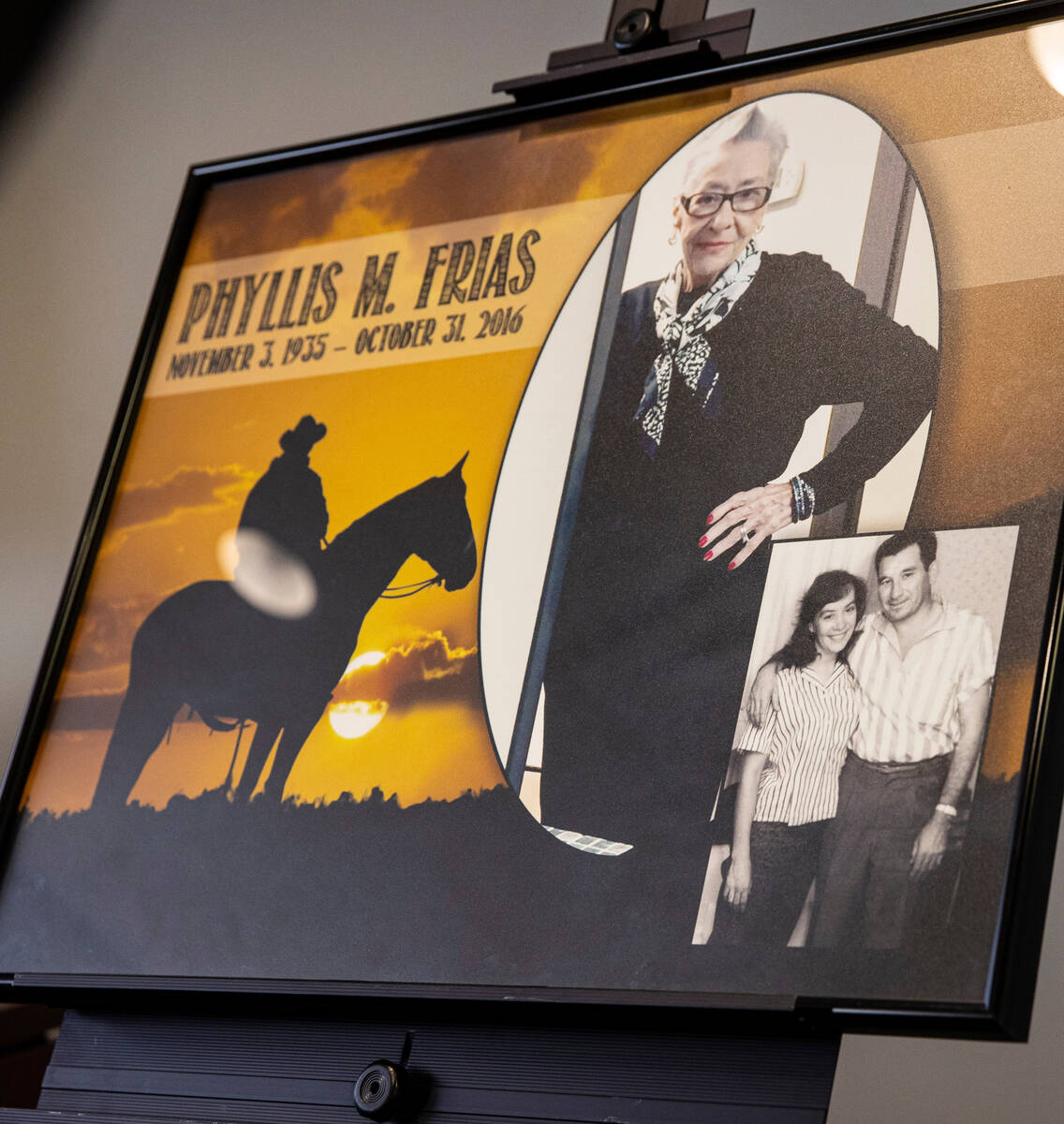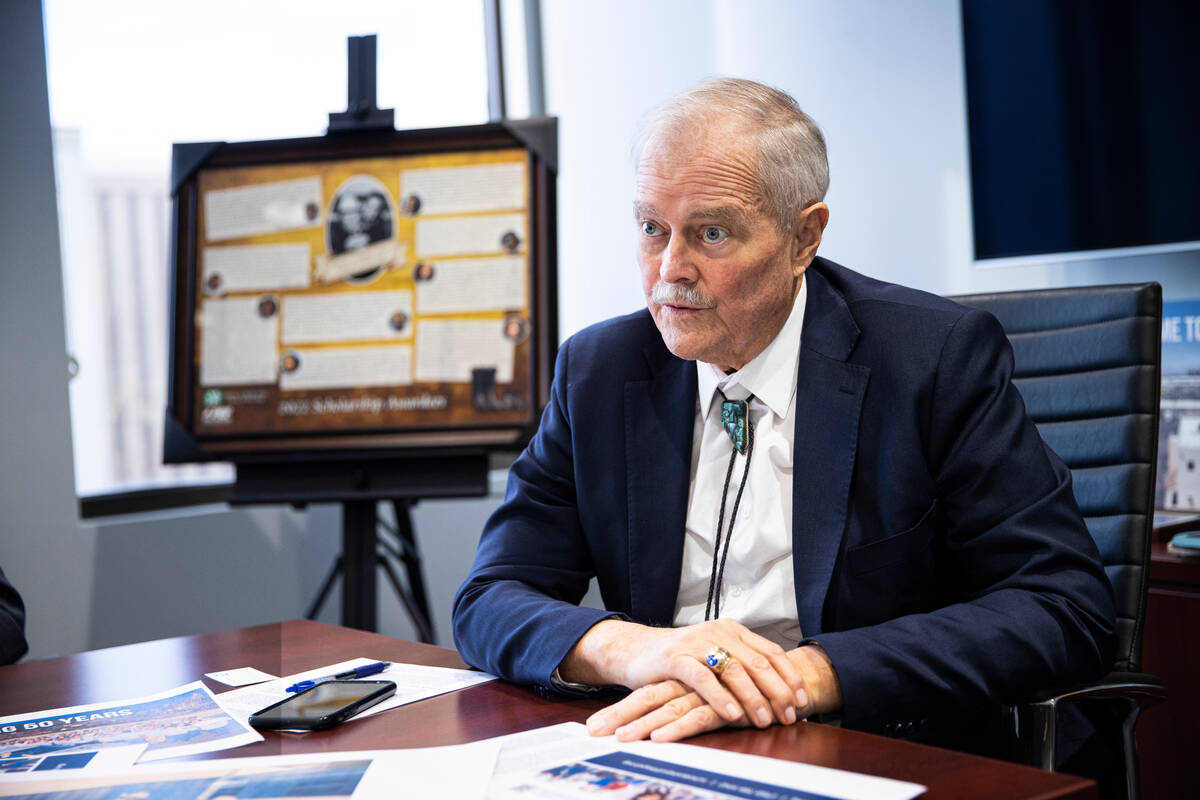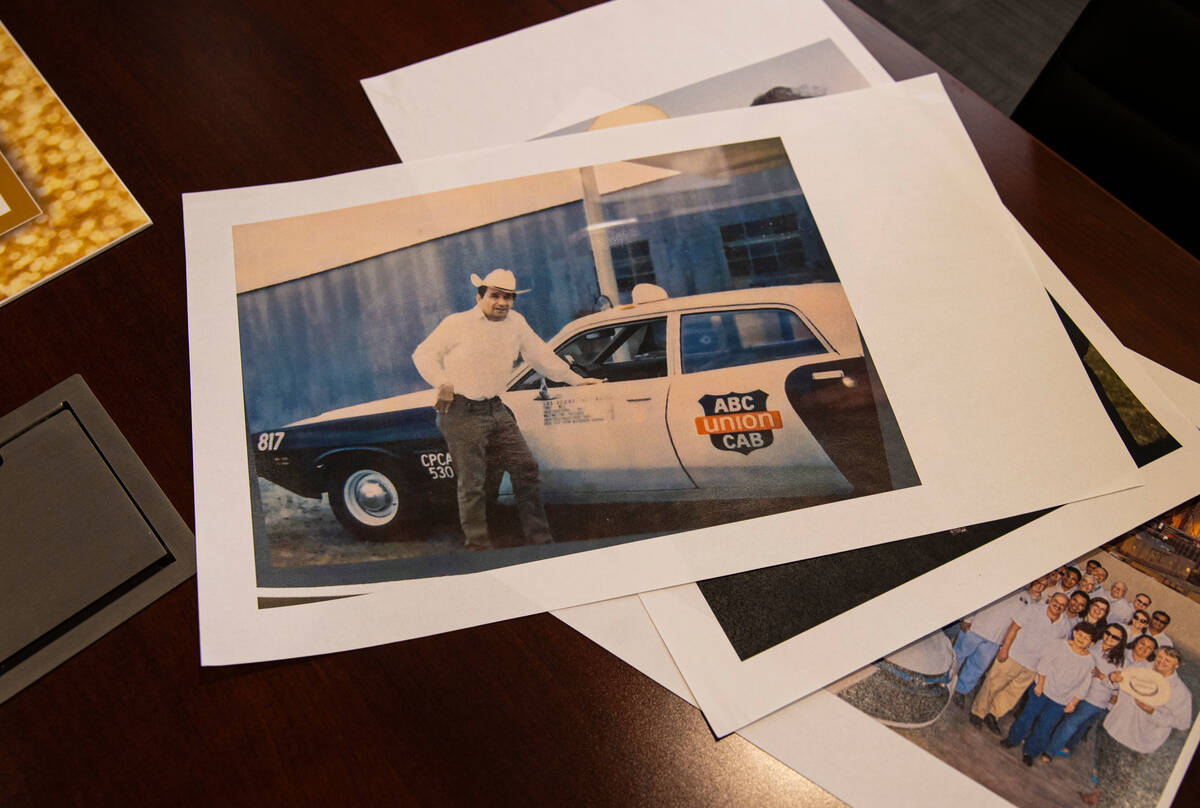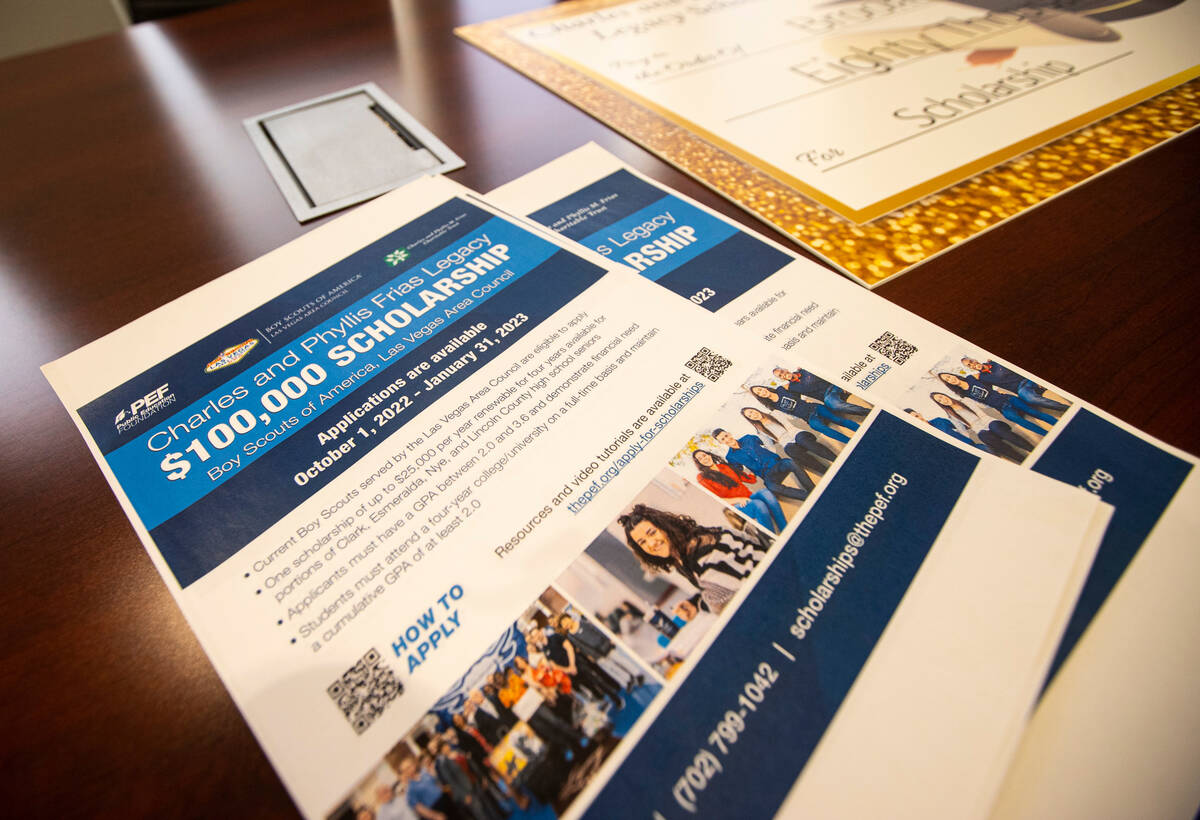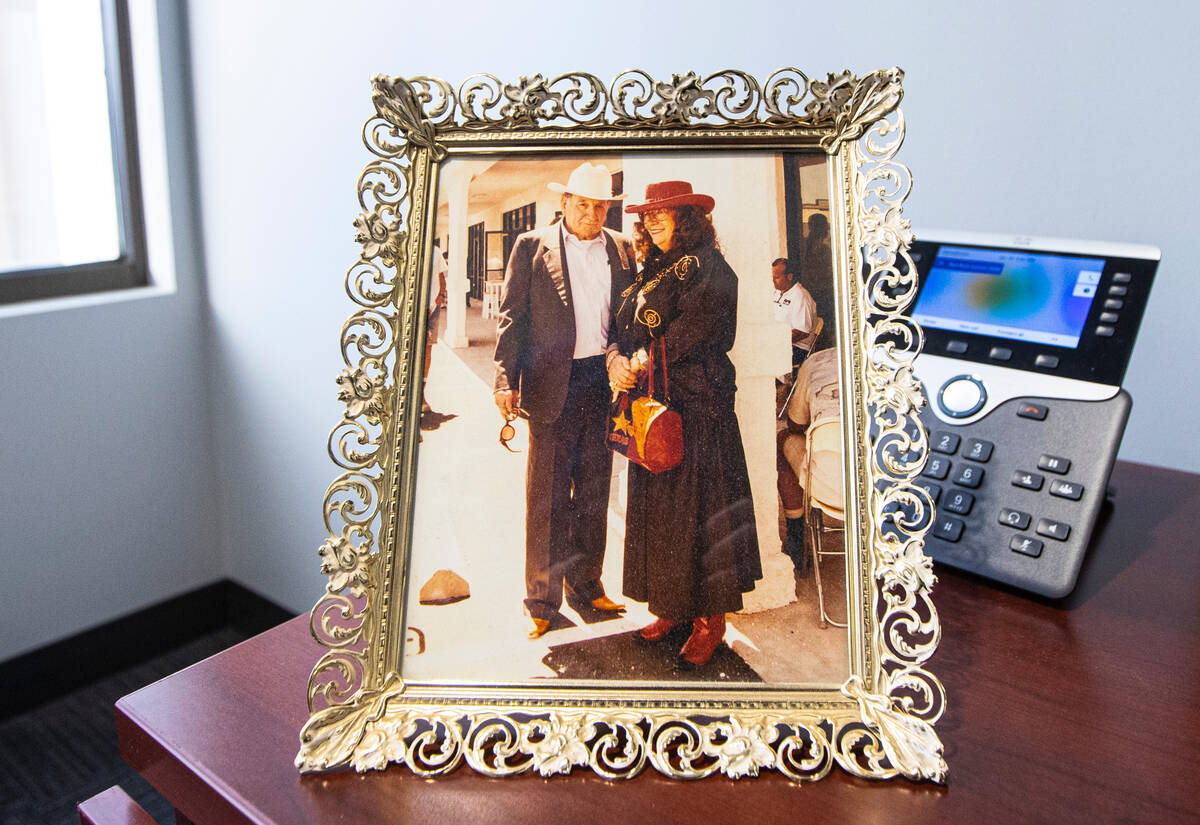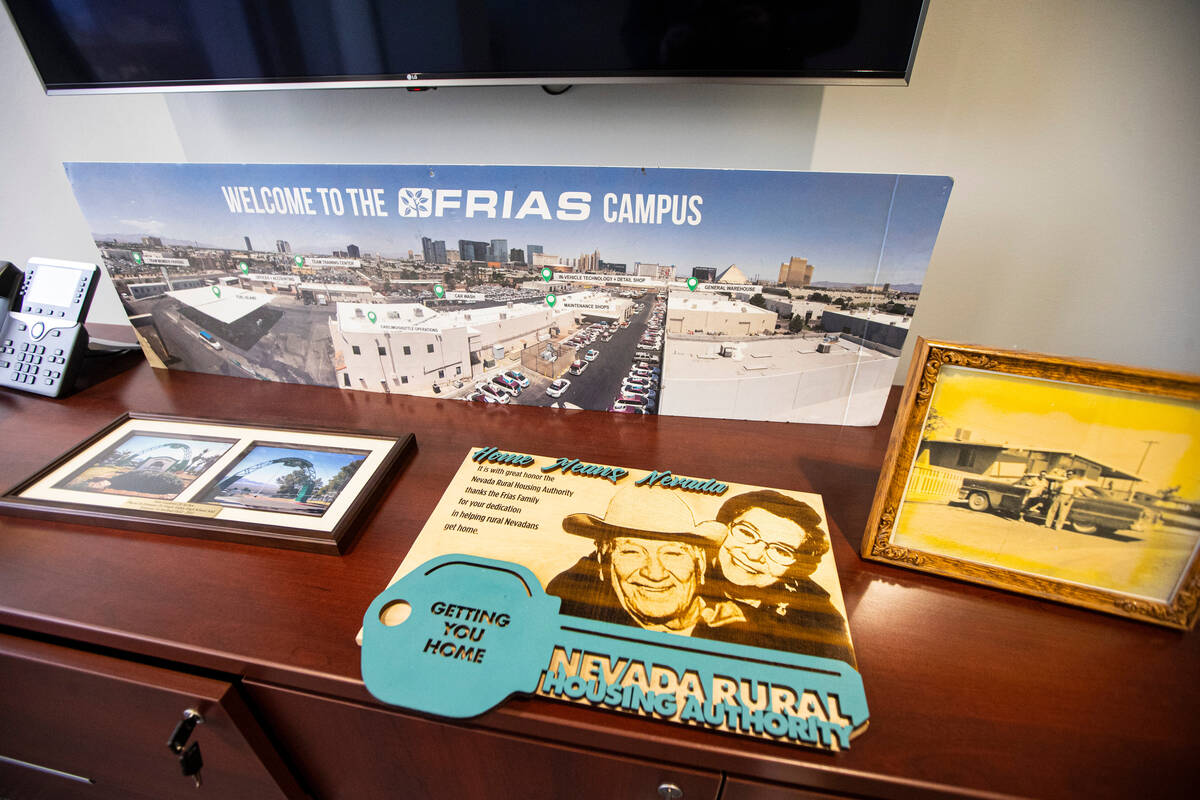 Charlie and Phyllis Frias had a long history of giving back in Southern Nevada — so much so that an elementary school and a Clark County park is named after the late couple.
But highly visible donations to the Girl Scouts of Southern Nevada and students in Clark County in the last five years are putting their names — and legacy — back into the spotlight.
Charles and Phyllis Frias operated the state's largest transportation company, starting it in 1965, until their deaths in 2006 and 2016, respectively. The couple tossed a coin to decide whether they should move to Las Vegas, the Review-Journal previously reported.
The Friases set up the Charles and Phyllis M. Frias Charitable Trust to continue their philanthropic efforts posthumously. Since about 2017, the trust has given more than $13.5 million to support education and youth-based causes in Southern Nevada. Donations included a $9 million bed and breakfast in Lincoln County, now home to the Girl Scouts camp Frias Frontier; a shopping center in Mesquite that houses a STEAM center; and nine $100,000 scholarships to Southern Nevada high school students.
Trustees John Mowbray and Jack Hanifan sat down with the Las Vegas Review-Journal to discuss the trust's recent donations and future giving plans. This interview has been edited for length and clarity.
Review-Journal: Who were Charlie and Phyllis Frias?
Mowbray: Their story is one really not just for Nevada but for the whole country. They came to Las Vegas from Texas in 1958. Phyllis came out here to stay with her sister, who just moved to Las Vegas, and she planned to stay for a couple of weeks. Well, those two weeks turned into about two months. There was something about Las Vegas that caught their eye. The morning after (Charlie) arrived he asked Phyllis, 'Do you want to stay here with your sister?' And she said, 'No, Charlie, I want to go wherever you're gonna go.' Charlie said, 'Well, let's decide our fate with the flip of a coin. Heads we go, tails we stay.' It landed tails-side up and he said, 'Alright, I'll go out to the airbase and get a job.' He got that job and worked it for a couple of years.
When people would, later in life, congratulate him for his business successes, they'd say, 'Oh, you've been really lucky.' He used to bristle at that. He said no, the harder you work the luckier you get. So he decided he needed a second job to support his little family, Phyllis. He joined Union Cab. It was five cabs at the time and it was owned by an absentee owner from Ohio. She inherited it from her brother. One day (she) took them out to dinner and offered them to buy the company. They were astonished because they were living paycheck to paycheck. But they worked out a deal. They went on to buy or build four more cab companies, airline shuttle business and limousine company to the largest transportation company in the whole state. Along the way, they were really good about making sure they gave back to Las Vegas. Basically their whole estate gets poured back into Southern Nevada charities, nonprofits to aid children, education and other less fortunate members.
Hanifan: The interesting thing about them, particularly Phyllis, is that she gave from the heart but didn't want the spotlight or credit. One of the first times I was involved with her is that she had a $100,000 check, and she wanted to anonymously help some kid she saw promise in through their school. She indicated she had done this numerous times in the past.
A lot of people have successful businesses but are not philanthropic. What made them inclined to give?
Mowbray: That's what makes them very unique. I think there are very few successful Southern Nevada businessmen or businesses that have given back to the community in proportion to what they have done. Charlie and Phyllis — basically their whole fortune has gone back to Southern Nevada for worthy causes to help build this community. They loved Las Vegas and wanted to build it back.
Hanifan: I remember her talking about what her goals were (for the trust). One thing that kept coming up over and over was about Southern Nevada, and the fact that she viewed Southern Nevada as being so good to her and Charlie that their estate, what they're leaving to help better Southern Nevada, needed to all stay here. Even though she had roots in Texas and roots in Ohio and all that, it was — 'No, Southern Nevada was the place that was good to us, and we're gonna give back to it.' That's the theme of how the whole charitable trust got created and the guideposts of what they wanted to accomplish.
Many of the trust's philanthropic projects donate assets like real estate, which the couple collected over time. Are you mostly gifting these buildings to entities with projects already planned or are you involved in directing its use?
Mowbray: It's a combination of both. With the raw land, we figured we're not in the development business so it wouldn't be prudent for us to decide to take a project like that on. That's why we distributed the (12 acres in Mesquite) to the Nevada Rural Housing Authority and let them run with it. Usually, the biggest expense and obstacle is paying for the land so they said they're, so far, ahead in the timeline (to build affordable housing units). Let's take the bed and breakfast. That was already there, and we had heard the Girl Scouts had issues with their camp and were looking for a new facility in Southern Nevada that was configured for their purposes. It's remarkable how they've reconfigured it. They've moved cabins; they're going to put covered wagons in a circle with a fire pit so the girls can sleep under the stars.
Hanifan: Giving someone property is the first step but that doesn't achieve the end result of helping another human being. There has definitely been some programming ideas both in the past and several that are in the works that we continue to support so that we can achieve the ultimate goal of helping another human.
Another area of the trust's philanthropy is education. Talk a bit more about the Frias Legacy scholarships, administered through the Public Education Foundation.
Mowbray: We asked them (Public Education Foundation), 'What's the largest scholarship you have?' They said it was one (for) $80,000. At first we were going to match that. Later, we went up to $100,000. And were going to do five (scholarships), but with a special qualifier that there's some adverse event during their three years in high school that took them off their path so they wouldn't otherwise qualify for a traditional scholarship. When we got the data back, we couldn't cut it off at five. We pushed it up to nine. We're gonna do the same thing again, but this year a minimum of five with additional scholarships to a Girl Scout and a Boy Scout.
Why did you start rolling out these scholarships last year, instead of sooner?
Mowbray: We wanted to make sure we had a good partner and good working relationship, and be judicious in how we were going to make these distributions. We had worked with the Public Education Foundation to help continue the Frias Legacy (a support program at their eponymous elementary school in Southern Highlands that supports the school and underwrites an annual field trip to Disneyland) and we were very impressed. We thought, well, let's take this to the next level — we wanted to make a difference. It's really nice to get $1,000 or $2,000 scholarships, but how much it costs in today's world, we wanted to make these game changers.
What have you learned or noticed in the years of executing this trust?
Hanifan: It's the best job to have in terms of seeing the satisfaction on some of these faces. We went to the classroom to present these scholarships, and I remember one applicant in particular didn't know she was going to get it. When it was finally announced, the girl was just obviously completely surprised that her future just changed. But I'll never forget the 25 classmates — they went nuts. They were so happy for her. There was no jealousy. The teacher said, 'You picked somebody that's not gonna let you down.' How can you put a price on this?
What's in the future for the trust?
Hanifan: Our goal is to have the scholarship programs continue for quite some time. There are definitely other grant requests in the process and there's no question that they'll be consistent with what (the Friases) wanted to accomplish.
McKenna Ross is a corps member with Report for America, a national service program that places journalists into local newsrooms. Contact her at mross@reviewjournal.com. Follow @mckenna_ross_ on Twitter.