From mailroom to boardroom: One agent's rise in real estate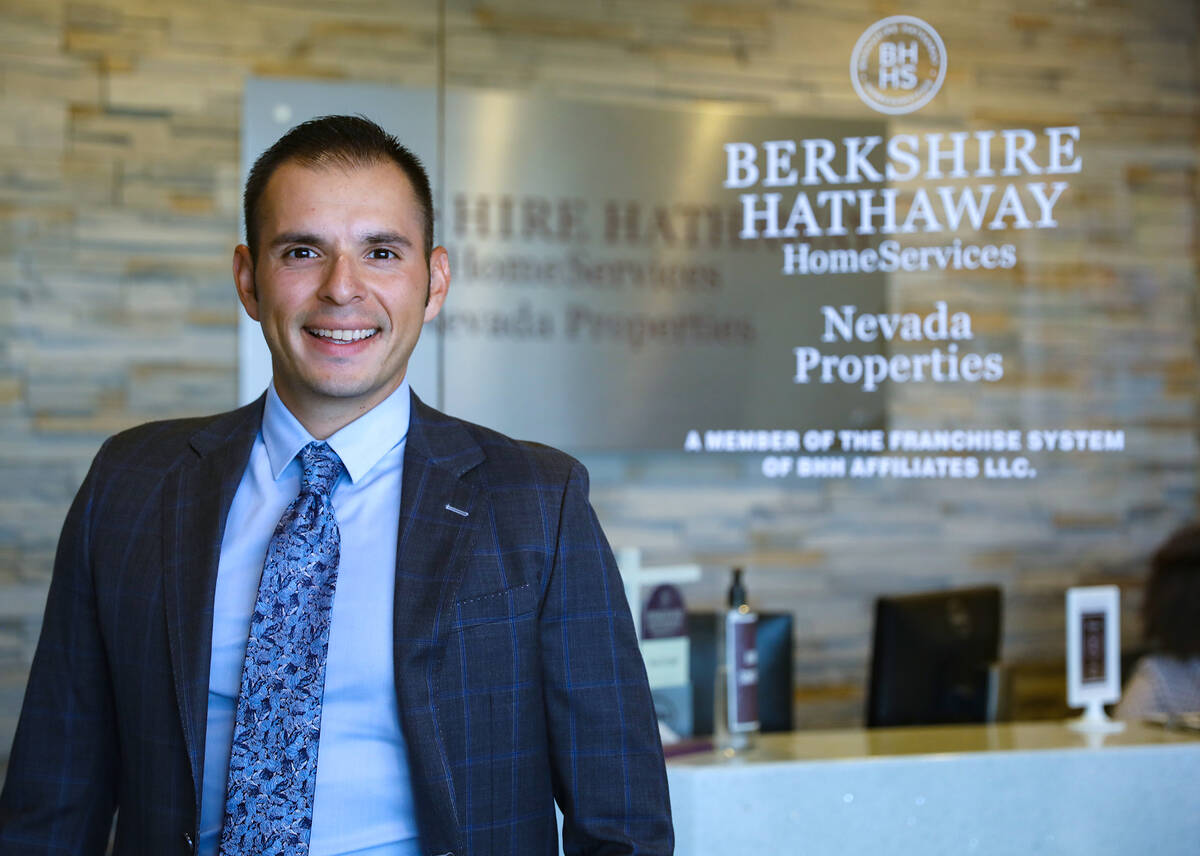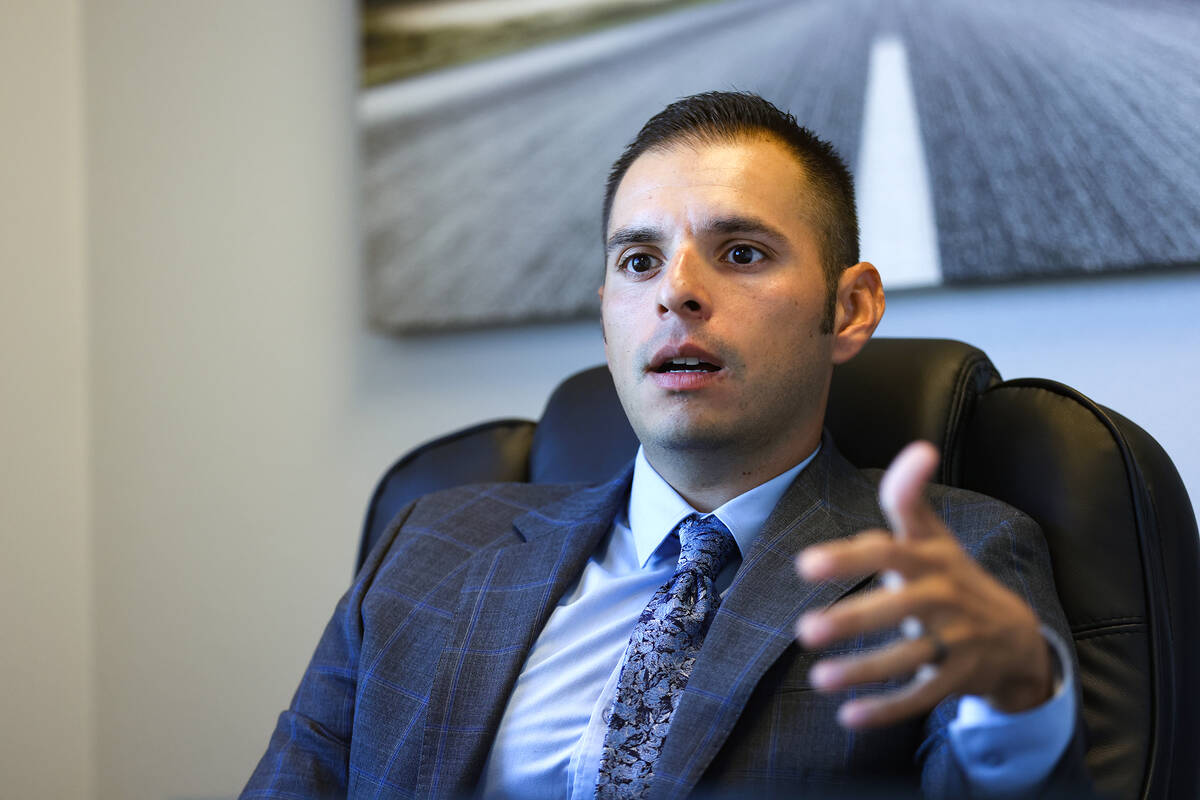 Joshua Campa's journey is a pitch-perfect example of starting at the bottom and rising to the top.
When Campa was 16 and living in Las Vegas in 2006, his father — a former Marine and pastor for a Baptist church — started pushing his son to get a job so he could become more independent.
Campa had no idea where to start, so he called someone who knew someone who was working in real estate at the time — Chris McGarey, now his business partner.
"I called Chris and said, 'Hey, I know you have an office,' and my dad had always worked in offices, so I wanted to work in an office," said Campa. "And he said, 'Yeah, sure, you can come interview. do you have any knowledge about real estate or property management?' And I said, 'I have no idea what that is.'"
Still in high school at that time, Campa had zero experience. But he was so keen he managed to land work for a few hours a week for McGarey Partners Commercial Real Estate Services doing everything and anything — filing, reorganizing the supply closet, scrubbing the fridge. You name it, he would do it.
Then as the global economy headed into the 2008-09 downturn, Campa found himself in somewhat of an advantageous position. McGarey was forced to start laying off staff, and Campa, making minimum wage, found himself at the right place at the right time to take on more duties.
"I learned every position they had at the company," said Campa. "So marketing, maintenance, eventually I moved into accounting. I did accounts payable, accounts receivable, all kinds of different things until there were only a couple of employees left."
Campa got his real estate license in 2009 when he was 18 years old — the earliest anyone can get it under law — and once again hit the ground running.
He moved with McGarey over to Prudential, and soon the youngster was helping investors who were snatching up properties cheap during the downturn of a very big cycle. Those investors also needed property management for their investments, and Campa was once again learning on the fly.
"At the time we had never done residential property management. It was only commercial. And so when we started getting referrals for it, Chris said to me, 'I don't know what to do with this.' And I said to him, 'Let me figure it out.'"
Soon enough Campa was a residential property management expert, and he said it was pretty clear his skill sets lay in taking on new challenges, acclimatizing himself to new worlds and making himself into a self-taught subject matter expert.
"I kind of became the guy where someone would say, 'We don't know what to do with this. OK, just give it to Josh. He will figure it out.'"
Recently named one of Las Vegas Realtors Who's Who Under 40, Campa said he feels blessed to have this type of drive and determination.
"I don't know if this is just the way I am, or if it's because this is my life journey. Maybe because I started from the bottom and I see how important all the little tasks are and how every single person down to the front desk or the janitor plays into how the whole company or organization functions. I think they all contribute to that success."
McGarey said his part was basically paying it forward to someone in whom he saw similarities.
"When I was young, my brother gave me a chance working in real estate in Arizona. My mom was a legend in the real estate industry as well, so I have always felt strongly about bringing up a new generation in our industry," he said. "It's something that runs through my family. When Josh called me, I didn't hesitate to take a chance on him. He was young and ready to work, and that's not always easy to find in the workforce."
As co‐owner of the McGarey Campa Group at Berkshire Hathaway Home Services-Nevada Properties, Campa now oversees all of the team's residential management, commercial management and sales divisions.
McGarey Campa Group's residential property management division now looks after nearly 500 residential units while overseeing the management of 1.5 million square feet of commercial space.
Looking back on a career that started 17 years ago in the mailroom, Campa said he feels blessed, but he stresses that he worked hard to get where he is now. He is also the treasurer of the Las Vegas Realtors and currently sits on 12 committees related to his field.
"I rarely stop. I very infrequently pause to step back. But it was rough, it was very challenging because at the time there wasn't a lot of education and resources for residential property management so I learned a lot of things the hard way," Campa said.
He also said if he could go back and talk to his younger self when he was just starting out, he'd tell him "that you can have anything in life, as long as you want it enough.
"And I truly believe that. Whatever it is you want to accomplish, whatever goal or dream you are trying to achieve, if you give a million percent of yourself to it, it will happen."
Contact Patrick Blennerhassett at pblennerhassett@reviewjournal.com or 702-348-3967.