Fry's Electronics closing all stores, including Las Vegas location
Updated February 24, 2021 - 3:47 pm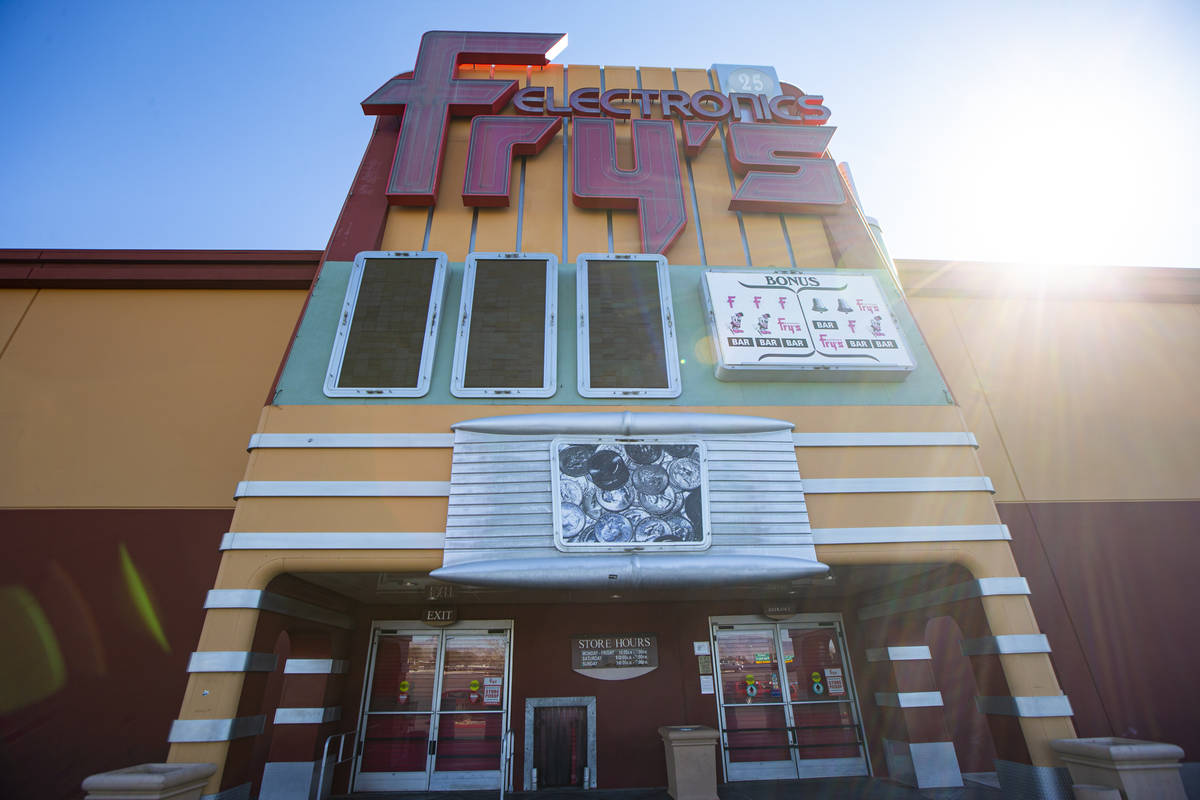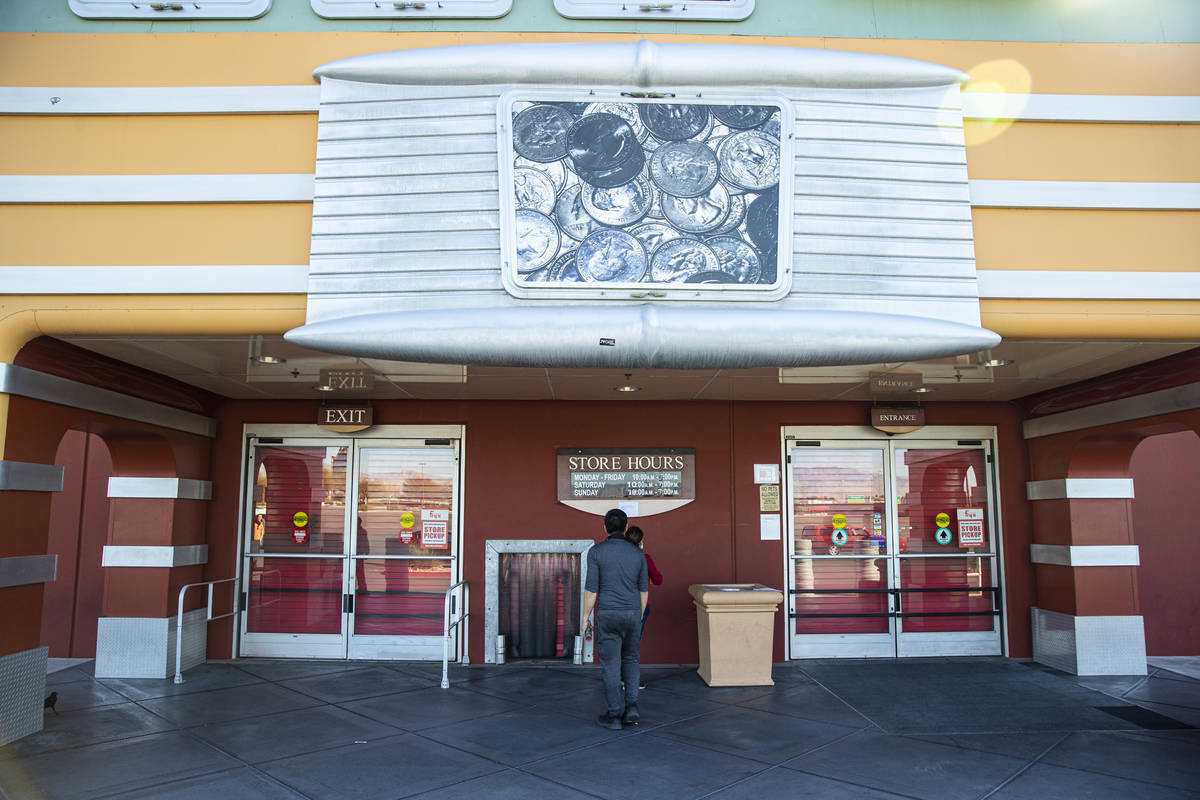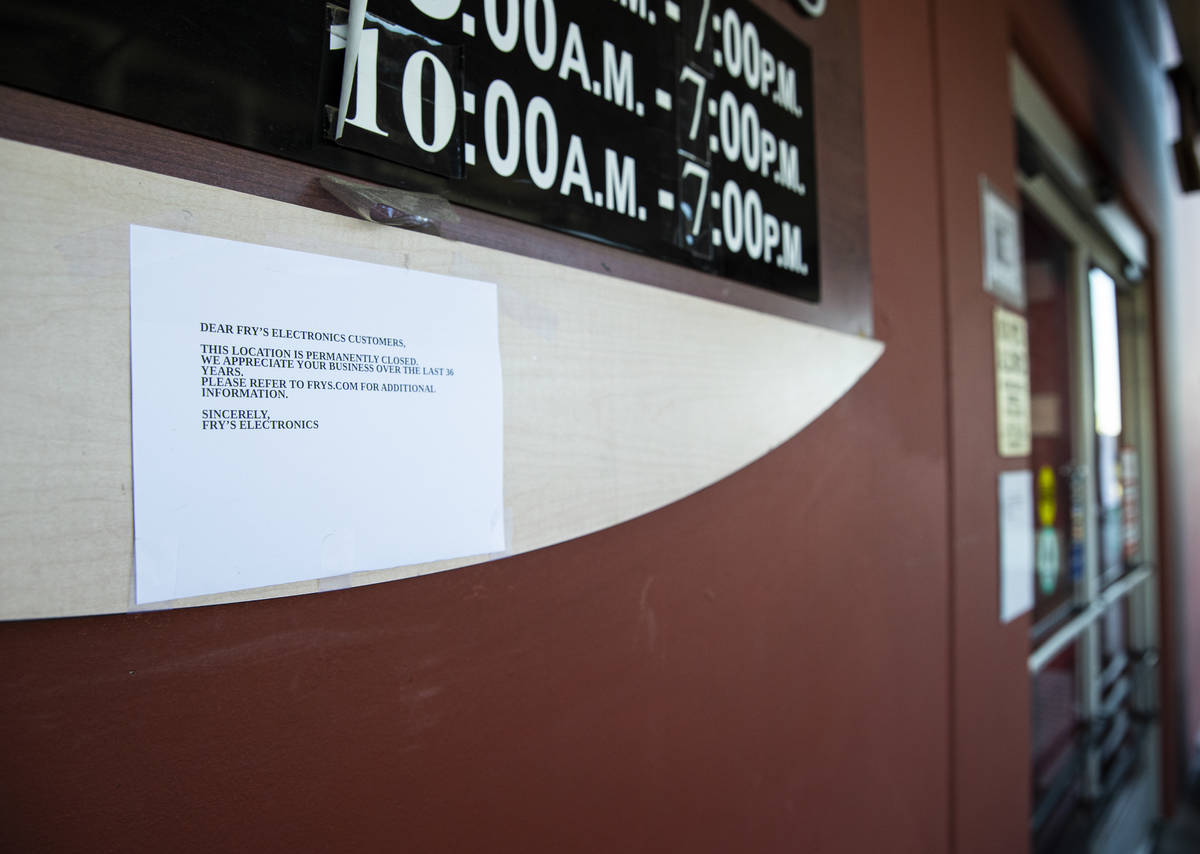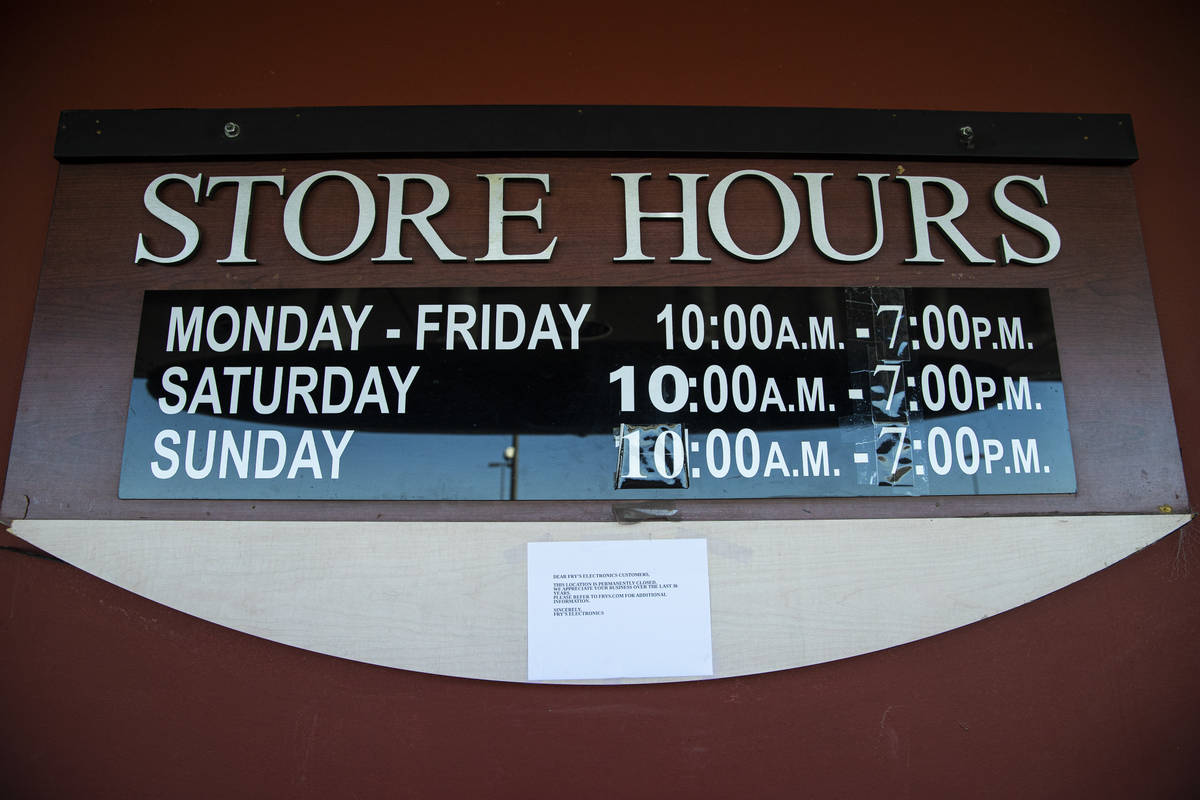 Fry's Electronics, the go-to chain for tech tinkerers looking for an obscure part, is closing for good.
The COVID-19 pandemic had made it impossible to continue, the company in an online posting Wednesday.
Known for outlandish themes from Aztec to "Alice's Adventures in Wonderland" at some stores, Fry's had a single Las Vegas location — with a facade resembling a slot machine — at Town Square.
One customer told the Review-Journal that he was shocked to find out the store was closed for good when he came to pick-up his $1,300 television on Wednesday.
"I drove 110 miles one-way from Arizona last night to purchase a new TV, 10 minutes before they closed. They even tried to sell me an extended warranty on it," said Paul Wilson, 70, of Fort Mohave, Arizona. "I didn't have the tie down straps for my truck, so they told me to come pick it up tomorrow morning and to bring my receipt and my credit card. I said, 'No problem,' and I just found out they were out of business when I drove up here."
Outside the Fry's Electronics location in Las Vegas.

This customer, Paul Wilson, said he drove all the way from Arizona to pick up the $1,300 TV he purchase last night.

Found out all locations were closed when he came to pick it up this morning. #RJnow @reviewjournal pic.twitter.com/JVKvLNRUOR

— Jonathan Ng (@ByJonathanNg) February 24, 2021
Wilson said he'll drive back to Arizona, empty-handed. He said there was no indication from employees Tuesday night that the chain would abruptly close. Wilson said he is calling his credit card company to reverse the charge.
"It's not like I can go to their San Diego store either; That's closed too," he said. "I'm just not happy."
Many locals drove to the store Wednesday, hoping to score deals from Fry's closure, only to find that the store wasn't open.
Las Vegas resident Steve Chagua was chagrined by the news.
"I was raised with Fry's my whole life," he said outside the store Wednesday morning.
When he was a child, Chagua recalled, his dad would take him to Southern California stores including the Burbank location that looked like an alien spaceship.
After moving to Las Vegas in 2007, Chagua became a regular at the Town Square store.
"This was my favorite spot. I came here for all my tech: all my computers, laptops, projectors, all my stuff," he said. "They always had a good deal on it. And to see it go, it sucks, but that's just the business market. Some live, some die. Gotta adapt to the new way, new trend."
Founded more than three decades ago
The chain, founded 36 years ago, was concentrated on the West Coast but had 31 stores in nine states.
The pandemic has done heavy damage to retailers, but Fry's was already getting hammered by online competition and a battle between heavy-hitters Best Buy and Amazon.com.
Fry's Electronics Inc. said Wednesday that its operations have ceased and the wind-down of locations would begin immediately. Customers with electronics being repaired in-store store are being asked to pick them up.
"It is hoped that undertaking the wind-down through this orderly process will reduce costs, avoid additional liabilities, minimize the impact on our customers, vendors, landlords and associates, and maximize the value of the company's assets for its creditors and other stakeholders," the chain explained on its website.
Fry's online presence appears largely to have been shut down.
Contact Jonathan Ng at jng@reviewjournal.com. Follow @ByJonathanNg on Twitter. The Associated Press and Review-Journal staff photographer Chase Stevens contributed to this report.