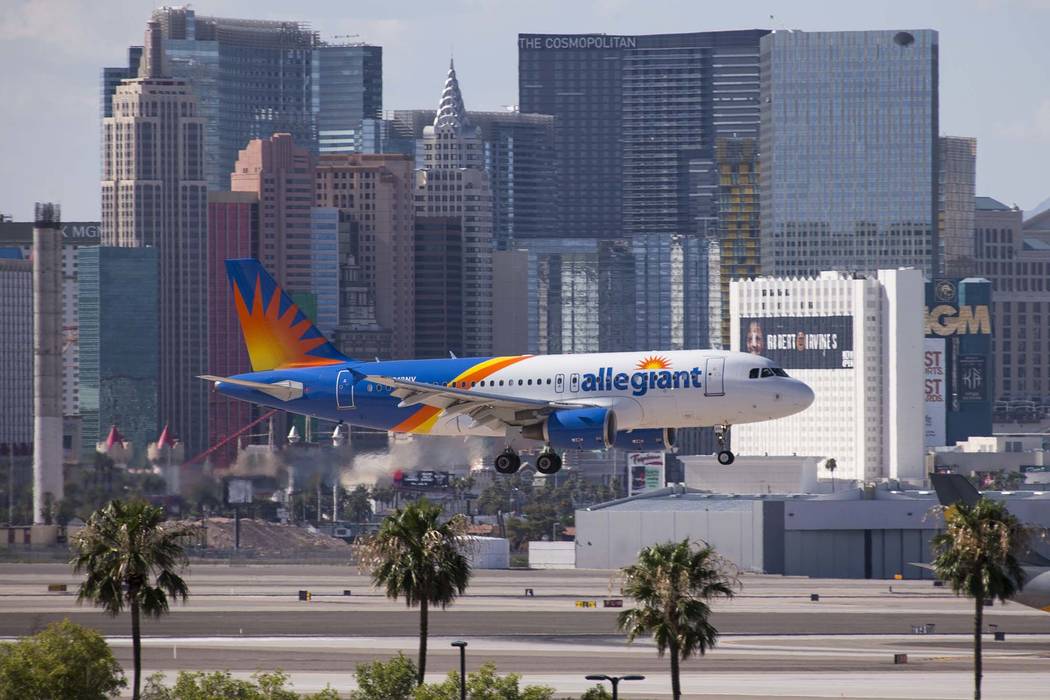 Allegiant Air's parent company booked a steep drop in profit last quarter amid fast-rising fuel costs.
Las Vegas-based Allegiant Travel Co. said Wednesday that it earned $15.1 million in net income in the three months ending Sept. 30, down 35.2 percent from the same period last year.
The deep-discount carrier generated $393.1 million in operating revenue, up 12.3 percent year-over-year, and flew 3.5 million passengers, up 15 percent. But aircraft fuel, Allegiant's largest expense last quarter, soared 41.2 percent to $113.5 million.
It paid an average of $2.41 per gallon last quarter, up 33.1 percent from a year earlier, the company reported.
Allegiant, led by Chairman and CEO Maurice "Maury" Gallagher, is known for flying from small, underserved cities to warm-weather vacation spots.
The airline is transitioning from a fleet once dominated by older, gas-guzzling MD-80s to an all-Airbus fleet. Gallagher said in a statement Wednesday that Allegiant's decision to speed up the changeover from 2019 to 2018 "has proven to be an excellent one given the higher fuel cost environment."
Allegiant also plans to develop a $600 million hotel and condo project, Sunseeker Resort, in Port Charlotte, Florida. Construction is expected to start in February.
Allegiant stock closed Wednesday down 4.8 percent to $115.44 per share.
Contact Eli Segall at esegall@reviewjournal.com or 702-383-0342. Follow @eli_segall on Twitter.
Allegiant earnings
Third-quarter revenue and earnings for Las Vegas-based Allegiant Travel Co. (NASDAQ: ALGT)
Revenue
2018: $393.1 million
2017: $350.2 million
Up 12.3%
Net income
2018: $15.1 million
2017: $23.4 million
Down 35.2%
Earnings per share
2018: $0.94
2017: $1.45
Down 35.2%