Gallup CEO warns of future woes, calls job creation key
January 25, 2014 - 1:42 pm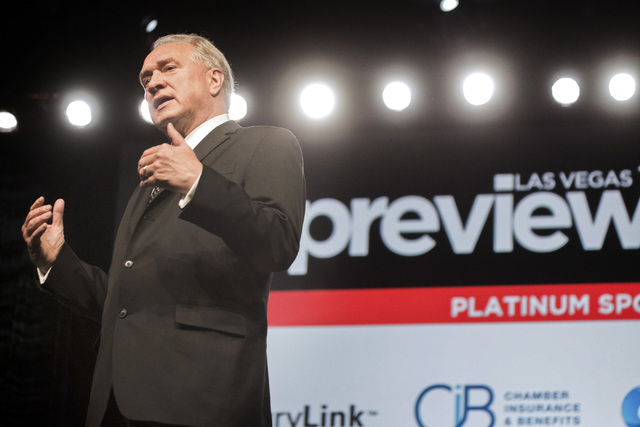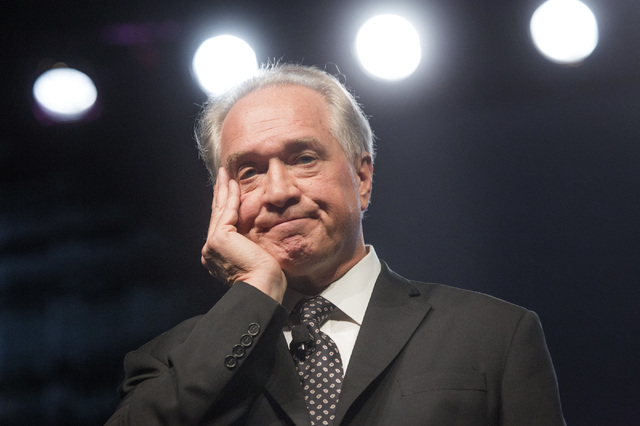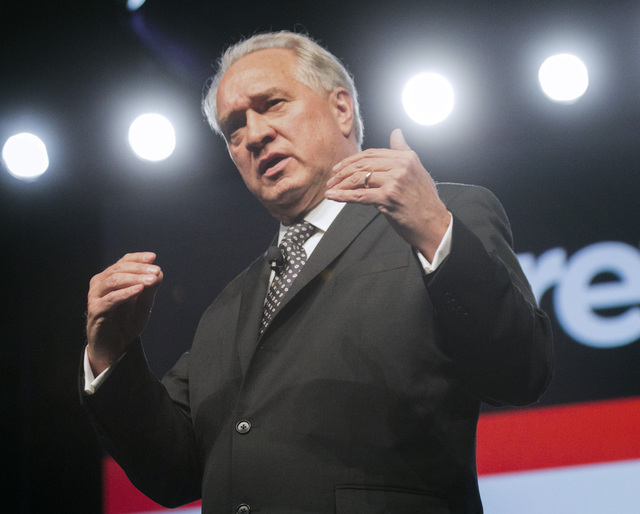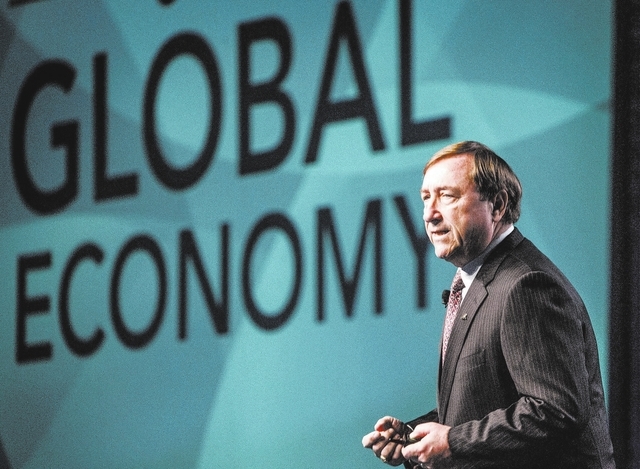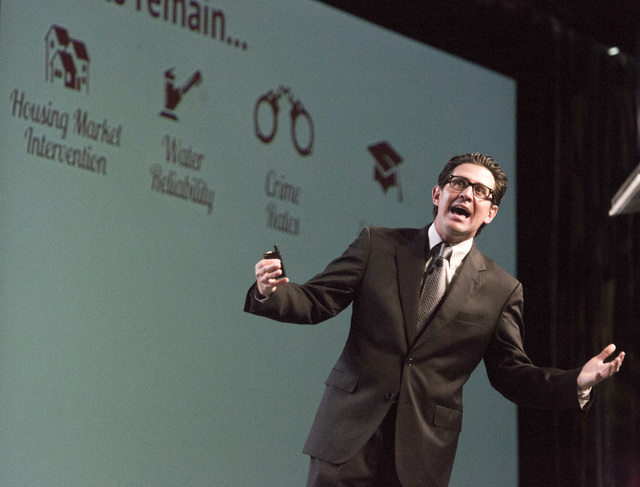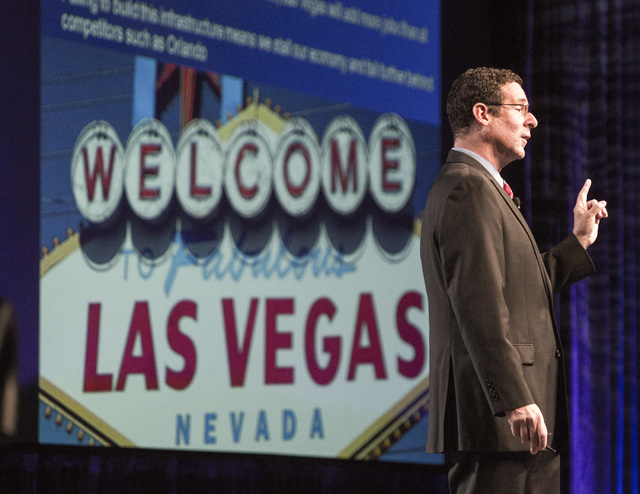 Gallup CEO Jim Clifton didn't try to put a positive spin on America's future during his keynote address Friday at Preview Las Vegas 2014.
Clifton, who has been the consulting and public opinion research group's CEO since 1988, said political and business leaders need to change their thinking if the U.S. economy is to rebound.
In 2013, Detroit became the largest municipality to ever file for bankruptcy protection. He warned the action could be repeated.
"It could be coast-to-coast Detroits unless something happens," Clifton told about 2,000 attendees inside the Cox Pavilion at the University of Nevada, Las Vegas. "The country will be unrecognizable in the next 20 years unless something changes."
Clifton said job creation is key. He recently authored "The Coming Jobs War," in which he points out how workers will migrate to where good jobs are.
Preview Las Vegas, an annual event, is produced by the Las Vegas Metro Chamber of Commerce. It's designed to give attendees a view of what to expect in the upcoming year in business.
In an interview after his address, Clifton said Las Vegas needs to move beyond gaming and tourism and into other businesses. He said visitation to Las Vegas will always be there even as other markets legalize casinos. The key, he said, is to look at new technologies and listen to "innovators and entrepreneurs."
Clifton cited Nashville, Tenn., as an example. The city "is the king of country music, but country music doesn't provide the city with a lot of revenues." He said Nashville has branched out and become a leader in health care.
During his talk, Clifton said the will of America has changed. Having a good job ranks No. 1 in Americans' minds. That notion has changed the family structure; people are waiting longer to marry and having fewer children or none at all.
"A job has become a person's identity," Clifton said.
He added that recent surveys have shown fewer "good jobs" have been created in America in the 50 years that Gallup has been measuring job creation.
Clifton's talk followed presentations by Las Vegas Convention and Visitors Authority President Rossi Ralenkotter and Applied Analysis principal Jeremy Aguero. UNLV Director for Brookings Mountain West Robert Lang also spoke.
At the event, more than 120 companies and businesses participated in a trade show on the Thomas &Mack Center's concourse for Preview.
Several business operators expressed optimism about the local economy, saying they are catering to certain business segments to expand their markets.
Cafe Rio Mexican Grill, which has seven stores in the Las Vegas Valley and is planning an eighth, focused marketing efforts on catering to the Preview crowd.
Stephanie Nill, a Cafe Rio catering representative, said catering can be an important offshoot for the Salt Lake City-based restaurant chain, which is opening 11 stores in several states this year.
"Catering offers us more opportunity," Nill said.
Jeff Kirsch, owner of Genre Sportswear, a business that prints and embroiders logos on clothing, was marketing shirts entirely covered with a company's corporate image. He said the shirts work as a company uniform or for outside sporting events, such as softball teams.
"It's a niche market," Kirsch said, "and that's important to a business like mine."
Contact reporter Howard Stutz at hstutz@reviewjournal.com or 702-477-3871. Follow @howardstutz on Twitter.