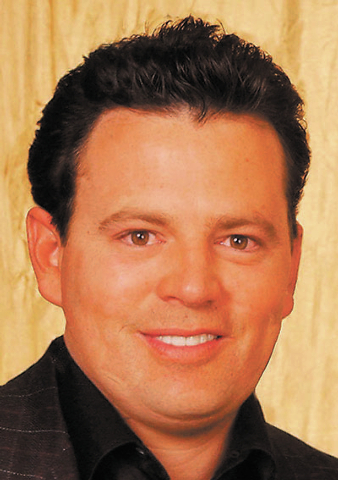 Former Golden Nugget co-owner Tim Poster's attorney, Mark Clayton, on Thursday asked the Gaming Commission to accept the control board's unanimous decision to reject Poster.
The Gaming Commission then voted to follow the control board's recommendation.
Poster did not attend the meeting in Las Vegas. He decided late Wednesday not to appeal his rejection by the Gaming Control Board for a preliminary finding of suitability.
Poster, 45, originally planned to fight the suitability rejection by the control board, which was reached after a 4½-hour hearing Dec. 4 in Carson City and raised numerous allegations about his past conduct.
A vote of rejection, rather than a denial, allows Poster to still work in the gaming industry as a consultant or in a position that doesn't require licensing. A finding of suitability — one step below a full-fledged gaming license — would have allowed Poster to resume his position as chief operating officer of Wynn Las Vegas.
Poster decided against challenging some of the issues raised during the hearing, including his past relationship with Rick Rizzolo, a former strip club owner with ties to mob figures, and allegations that he hid evidence from investigators. He was also questioned about his illegal sports wagering activities on the Internet and allegations that he was acting as an agent for an offshore Internet sports book.
Poster admitted to wagering on the Internet but denied he was an agent for the sports books.
Poster was employed by Wynn Las Vegas as executive vice president of strategy and development when he was named chief operating officer in March. He resigned after only a few weeks on the job because of the gaming suitability investigation.
Poster was seeking suitability for TP Interactive, his own company. He said there was an opportunity to work again with Wynn Resorts if gaming regulators find him suitable.
Poster co-owned the Golden Nugget between 2004 and 2005 with longtime friend and business partner Tom Breitling.
Contact reporter Howard Stutz at hstutz@reviewjournal.com or 702-477-3871. Follow @howardstutz on Twitter.