Globe Salon celebrates five years of success downtown
August 18, 2013 - 4:45 pm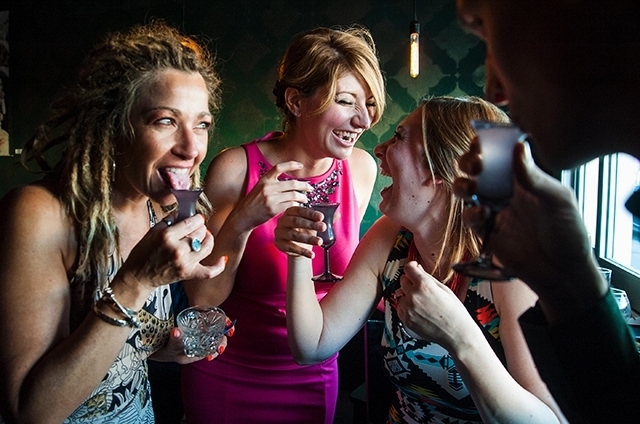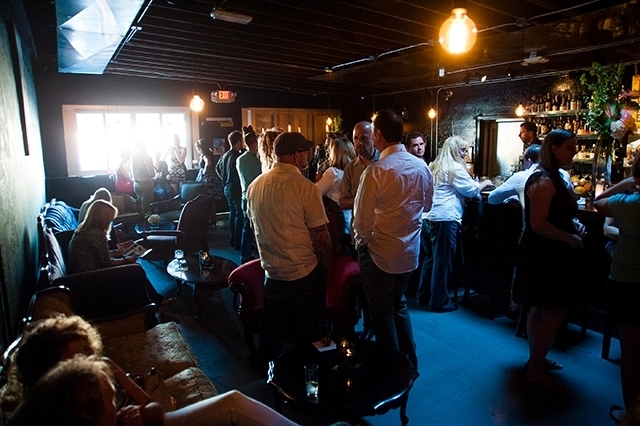 Staci Linklater and James Reza were downtown pioneers before it was cool.
Fourteen years ago, they pinpointed a corner where they hoped to open a hair and skin salon — Gass Avenue and Fourth Street in downtown Las Vegas.
But downtown wasn't ready for them. It was littered with transient motels, sex stores, weedy lots and shops set up by bail bondsmen. Clearly, the clientele to whom they intended to cater wouldn't venture into this decrepit area of the valley.
First the duo opened up shop on Charleston and Decatur boulevards, then they moved to 900 Las Vegas Blvd. South at the Soho Lofts to be a part of the Downtown Arts District.
In that short time, Globe Salon has made a name for itself as an upscale salon where clients range from cocktail waitresses to general managers and ages span from 25-year-olds to 55-year-olds. The successful shop celebrated its five-year anniversary in its current location Aug. 9 at the Velveteen Rabbit.
"I knew being born and raised here, that this would happen eventually," Linklater said of the revitalization of Las Vegas' core. "My vision finally came to fruition. All we knew was this is where we wanted to be."
At the time of their opening — just before the recession leveled Las Vegas's economy — they were nervous about their decision. They would wander up to the Downtown Cocktail Room a few blocks away to take solace and reaffirm that businesses do make it downtown.
They had lost a few clients who were still uncertain about their safety. Some would ask if their vehicles would be secure without locking their steering wheels with The Club. Five years later, Linklater chuckles, noting that often Mazeratis and Mercedes are parked out front.
"Now Summerlin and Green Valley women go to Globe Salon downtown," Linklater said. "It's like a cool thing."