Golfsmith closing its doors at Downtown Summerlin
November 9, 2016 - 4:15 pm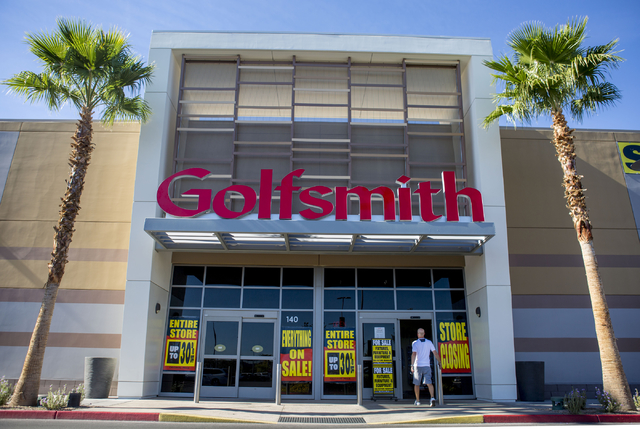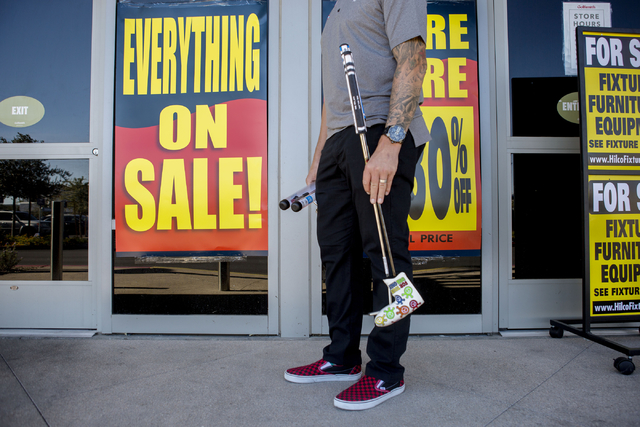 Two years after moving into space at Downtown Summerlin, Golfsmith is expected to move out by the end of the year.
The 22,600 square-foot retail store is liquidating its golf products as part of a takeover by Ohio-based Dick's Sporting Goods, which recently won a bankruptcy auction. Reuters reported the winning bid was about $70 million.
The Las Vegas store is one of several dozen that will be closed or are already closed. The deal reportedly included the liquidation of all but 30 of Golfsmith's 109 stores in the U.S.
Neither officials with the Texas-based Golfsmith nor Dick's returned emails or calls for comment.
The Golfsmith website said products will be up to 30 percent off normal retail prices. That includes clubs, balls, bags, shoes, apparel and accessories.
The Downtown Summerlin Golfsmith opened in October 2014.
Andrew Ciarrocchi, the senior general manager of Downtown Summerlin, said it's not immediately known what will fill the space.
"The Howard Hughes Corporation is currently in discussions with several potential tenants to fill the space at Downtown Summerlin that will be vacated by Golfsmith on the heels of its company-wide bankruptcy," Ciarrocchi said in a statement.
Dick's Sporting Goods operates the retail outlet Golf Galaxy, and there are two locations in Southern Nevada. One is in Henderson and a second is near Downtown Summerlin at 8621 W. Charleston Blvd.
Published reports say Dick's did not want any Golfsmith stores remaining open that would compete against its 72 Golf Galaxy stores.
A Golfsmith employee said Downtown Summerlin was one of the top performing stores in the chain. It stopped paying commissions to employees in March. It has about a dozen full-time employees and a handful of part-time employees.
The plan is to close by year end but it could come sooner if all merchandise is liquidated, the employee said.
"We had two really good solid years," the employee said. "The first year we blew expectations out of the water, and we paralleled that the next year. It's not like stores that open up and fizzle out."
Dick's operates at Fashion Show mall on the Strip and Galleria at Sunset in Henderson. There's speculation in real estate circles it could open a third location in western Las Vegas.
Downtown Summerlin has 1.4 million square feet of retail, restaurant and entertainment options.
Brian Gordon, principal with research firm Applied Analysis, said the closure is not a reflection on Las Vegas or Downtown Summerlin. The center is 92.6 percent occupied.
"This is a function more of a national reorganization as opposed to a shift in the local economic climate," Gordon said. "It's similar to what we have seen in the past when a major reorganization takes place or a shutdown of places likes Sports Authority or Circuit City. Some of those companies retool their business or close their doors all together."
Gordon said space in Downtown Summerlin will get gobbled up as it continues to lease space. Its most recent openings include Buy Buy Baby and home decor retailers West Elm and Kirkland's.
There have been other restaurants and entertainment places that opened, including Dave & Buster's and Maggiano's Little Italy. Crate & Barrel is under development and will open in 2017.
"There are other retailers finding that location appealing and convenient along the 215 Beltway," Gordon said.