Goodwill in Southern Nevada on solid growth path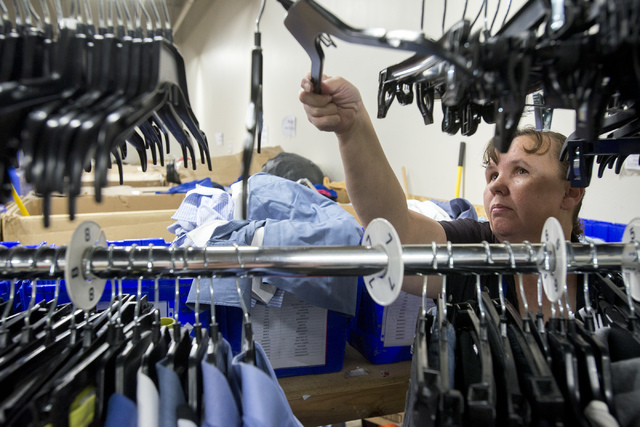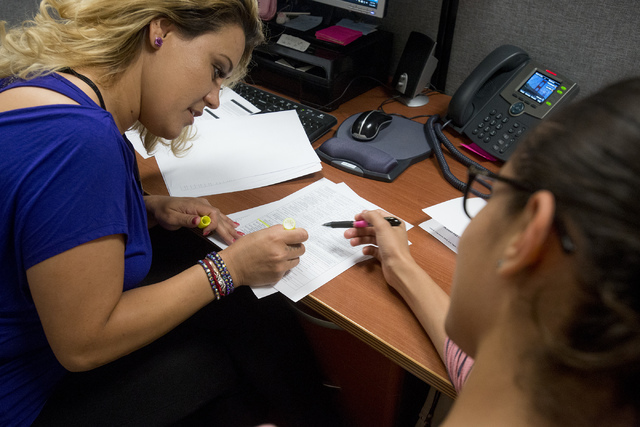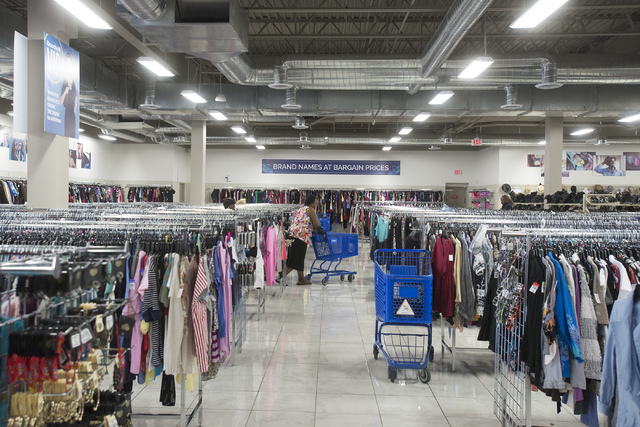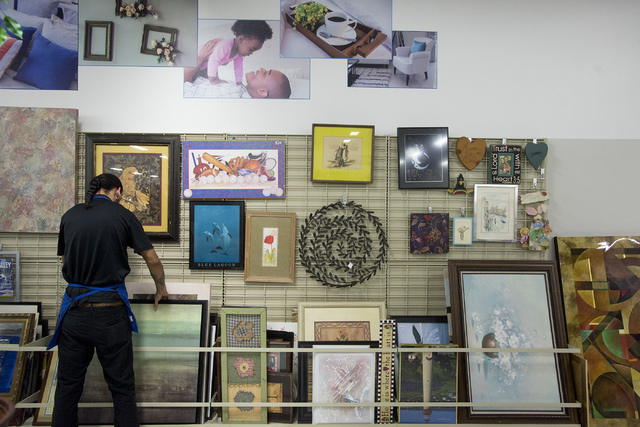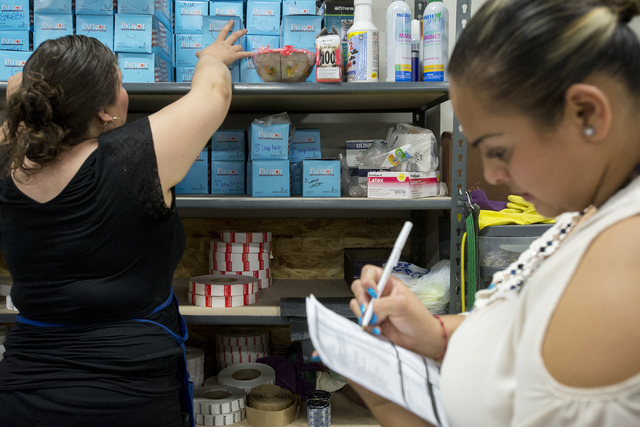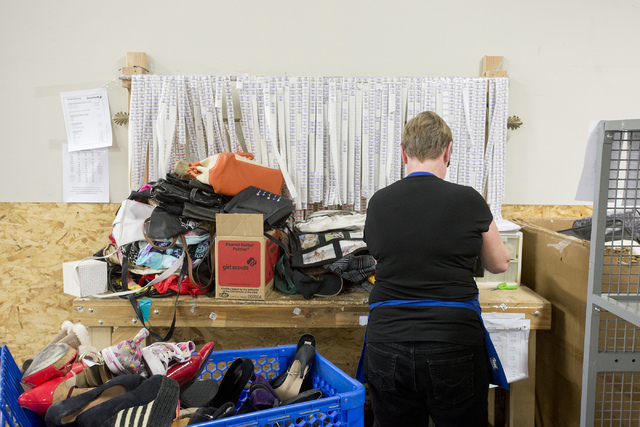 Walking into a Goodwill store in Southern Nevada today is unlike the experience of 20 years ago.
Shoppers are greeted with lively music, nicely dressed mannequins, organized clothing racks and courteous staff.
"We try to really have the stores look like a mainstream store, like a Ross or a Marshalls, to give that experience," said Alyn Reeves, COO of Goodwill of Southern Nevada.
Not only does the nonprofit's branding match that of a mainstream retailer, but it's size does too — in 20 years, Goodwill of Southern Nevada has grown to 17 stores.
President and CEO Steve Chartrand recognized the "tremendous market potential" to grow the retail business, and moved from Nashville to Las Vegas in 1996.
"When I first got in here, we had two stores — we don't have them now, thank goodness … they were in horrible locations, they were poorly run," Chartrand said. "We really wanted to take it to a whole new level."
Under Chartrand's leadership, the first store opened on June 19, 1997, in a shopping center on Nellis and Charleston Boulevards. That store was then relocated on Feb. 22, 2013 as part of a five-year plan to double Goodwill's retail size.
"We really kept it simple," Chartrand said. "After we did the research of the market, we determined that we wanted to double the revenue from our retail stores by the end of 2017, and we're on track to hit that."
In 2011, Goodwill boasted $19 million in sales, including brick-and-mortar as well as online sales, and employed 465 people. In 2015, sales reached $32 million and by the end of this year, the nonprofit hopes to employ more than 1,000 people.
But according to Chartrand, at Goodwill, the outcome of raising revenues goes to a much greater purpose: serving others.
"We don't grow our retail just for the sake of growing retail," he said. "We do it because we want to be able to offer more services to people who need jobs — that's our mission."
In 2011, Goodwill placed 1,255 people into new careers. Last year, the nonprofit helped 2,383 people find full-time jobs.
"Those people earned $48 million in wages last year — that's giving right to the community," Chartrand said. "These are families that now have an income. They can keep a roof over their head, food on the table, pay for health insurance, and they can go and shop everywhere."
In addition, Goodwill also served 12,357 people in 2015 through job training, job search, job placement and other supportive services.
Nevadans in need of these services can get assistance at Career Connections — the nonprofit's primary service engine.
A new Career Connections recently opened at the Boulevard Mall, with a third set to open on July 1, thanks to a grant from Workforce Connections.
"Job placement, job readiness is such a big need here, in Vegas, Southern Nevada," Reeves said. "So many people are moving here who need help with jobs. It's hard to get a job here."
While placing people into jobs is the overarching goal, Goodwill executives said they've made strides in that area by keeping donors top of mind.
"We obviously want to be in a good location that's good for shoppers, but obviously we want to be in areas that's good for the donor," said Chris Matlock, vice president of Retail & Operations for Goodwill of Southern Nevada. "We want to make it easy for people to go right to our stores to donate, because that's the lifeblood of our agency — the donated goods. Without the goods to sell, we don't have the monies to provide our services. That's how we support our agency and our mission. It all starts with the donor."
Future stores will mimic the Goodwill store at American Pacific and Stephanie Street in Henderson, which features a covered, two-lane drive-thru donation center.
Two full-sized build-to-suit retail stores with drive-thru donation centers are opening later this year. One will be located at Silverado Ranch Boulevard and Bermuda Road and the other at Boulder Highway and Horizon Road. The nonprofit is also opening a Goodwill Select Store and Donation Center this summer at Blue Diamond Road and Decatur Boulevard, bringing the total number of Goodwill stores in Southern Nevada to 20.
"The only way we can keep opening stores is for our donors to keep increasing their donations," Reeves said.
Keeping donors top of mind is also how Goodwill remains competitive in the marketplace, Chartrand said, especially against its biggest competition, Savers — a for-profit thrift retailer, which has six locations across the Valley.
"One of the key points is that we want to maximize the value of every piece of donated item so that we can then maximize those resources in order to give back to our community in terms of helping people get good jobs," Chartrand said. "People who donate to us will want to know we take very good care. We're really good stewards of their donated goods, and we want to get the maximum value out of it."
Contact Natalie Bruzda at nbruzda@reviewjournal.com or 702-477-3897. Find @NatalieBruzda on Twitter.