Goodwill Industries of Southern Nevada files for bankruptcy
August 11, 2017 - 5:51 pm
Updated August 12, 2017 - 10:02 pm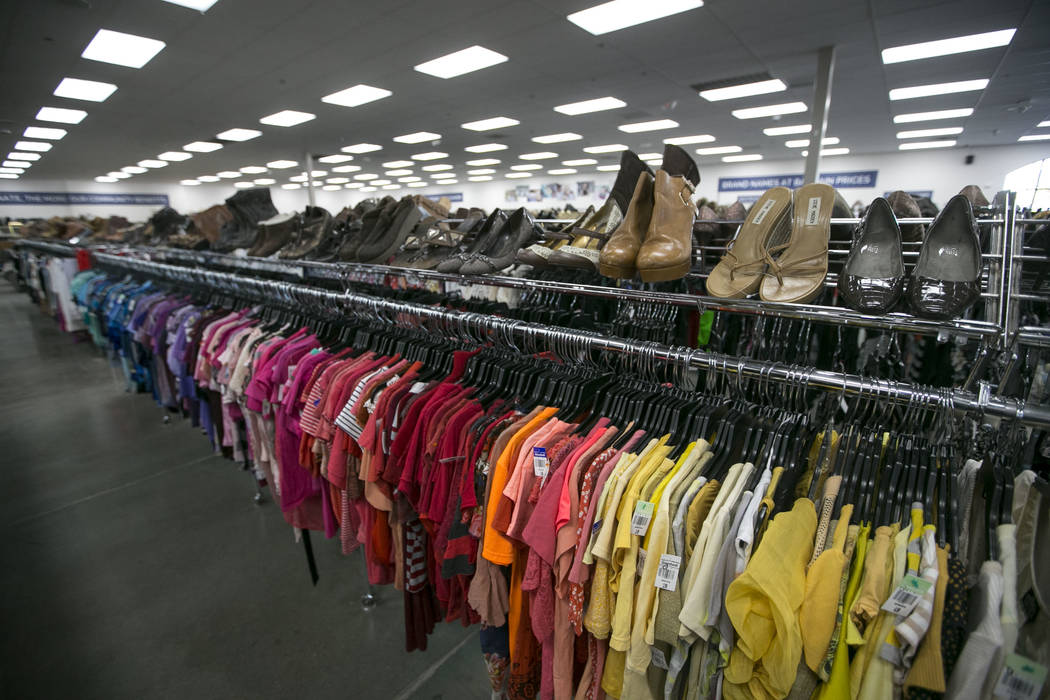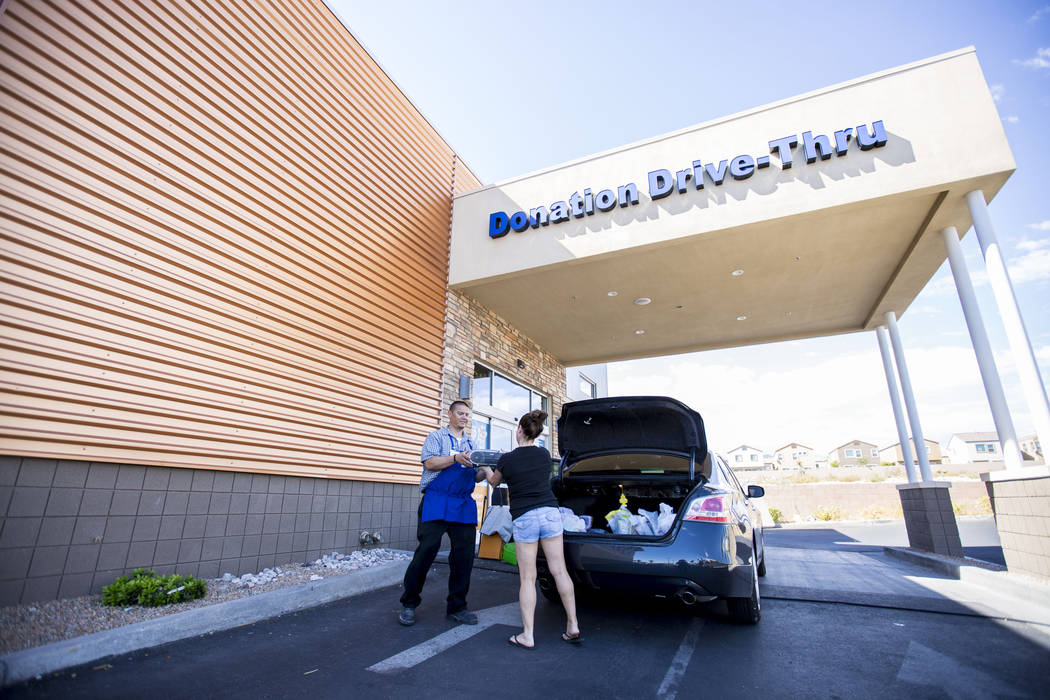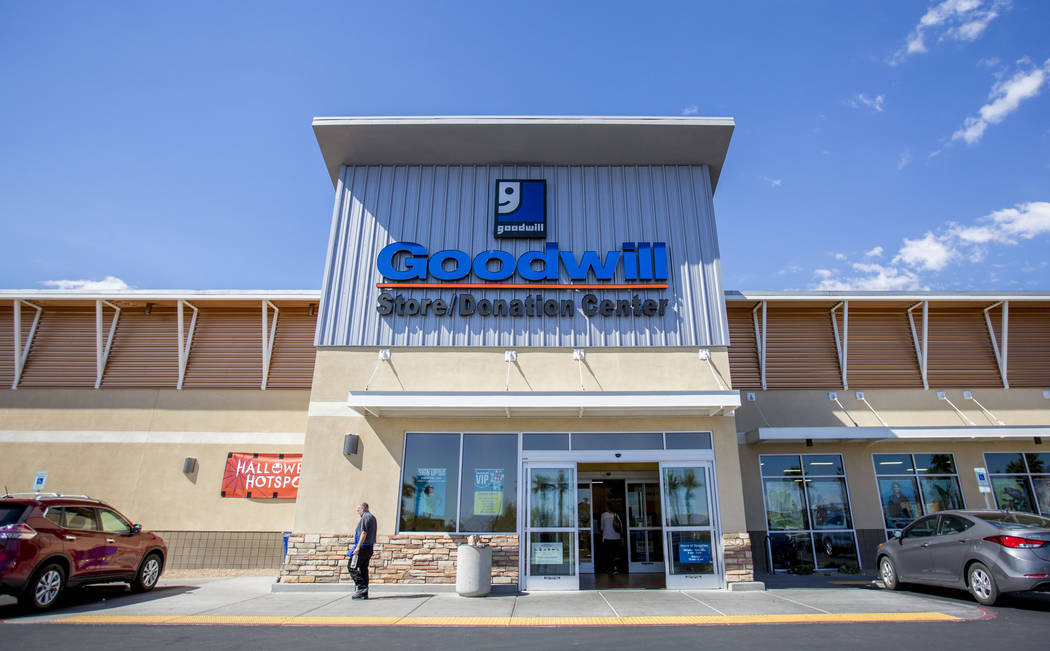 Goodwill Industries of Southern Nevada Inc. on Friday filed for Chapter 11 bankruptcy.
In a statement, the nonprofit said "the recent expansion, the retail downturn, and increased operating costs to run our retail stores all have led us to make the difficult decision to file for Chapter 11 reorganization."
Goodwill said it retained Larson and Zirzow LLC to develop a plan and facilitate reorganization.
Goodwill said in its statement that the nonprofit has "made important changes in leadership by adding Interim CEO John Helderman in May 2017 and new Chief Financial Officer Beattie Dustin March 2017 to add a fresh perspective and drive necessary change."
The organization also said it has instituted operational and financial changes designed to make the organization more efficient and reduce costs.
"While these efforts have begun to provide some relief, we believe reorganization is required to address our obligations and implement a long-term business plan that will make our organization viable long-term," the nonprofit said in the statement.
"Higher operating costs, increased debt, and the slumping retail industry have led us to the tough choice to file Chapter 11," Helderman said in the statement. "With the support of Goodwill's board of directors, we are moving forward with plans to voluntarily file for reorganization and implement a plan to strengthen our financial situation, streamline our operation, improve our retail business, and grow our mission."
Goodwill of Southern Nevada sells donated goods at about 15 retail stores throughout the Las Vegas Valley. It uses store revenue to pay for free job training and placement services to unemployed Nevadans.
In January, the nonprofit opened a store at 1451 S. Boulder Highway in Henderson, near the intersection with Horizon Drive.
That same month, Goodwill received a construction permit from the county for $1.26 million worth of work on a future 17,000-square-foot building meant to employ about 40 people full time at 4605 Blue Diamond Road, near the intersection with Cameron Street.
A nonprofit spokesman could not be reached to answer on the status of that project.
"Over the last five years, we strategically expanded our donated goods retail business," the nonprofit said in the statement. "In the fall of 2016, our stores began to experience a decline in sales corresponding with the nationwide retail downturn."
Helderman succeeded Steve Chartrand as CEO. Chartrand spent about 20 years with Goodwill of Southern Nevada and oversaw an aggressive growth in the nonprofit's retail store count.
Chartrand's last day was May 26. The circumstances for his leaving remain unknown.
The nonprofit is one of the largest employers in the valley with about 1,000 workers.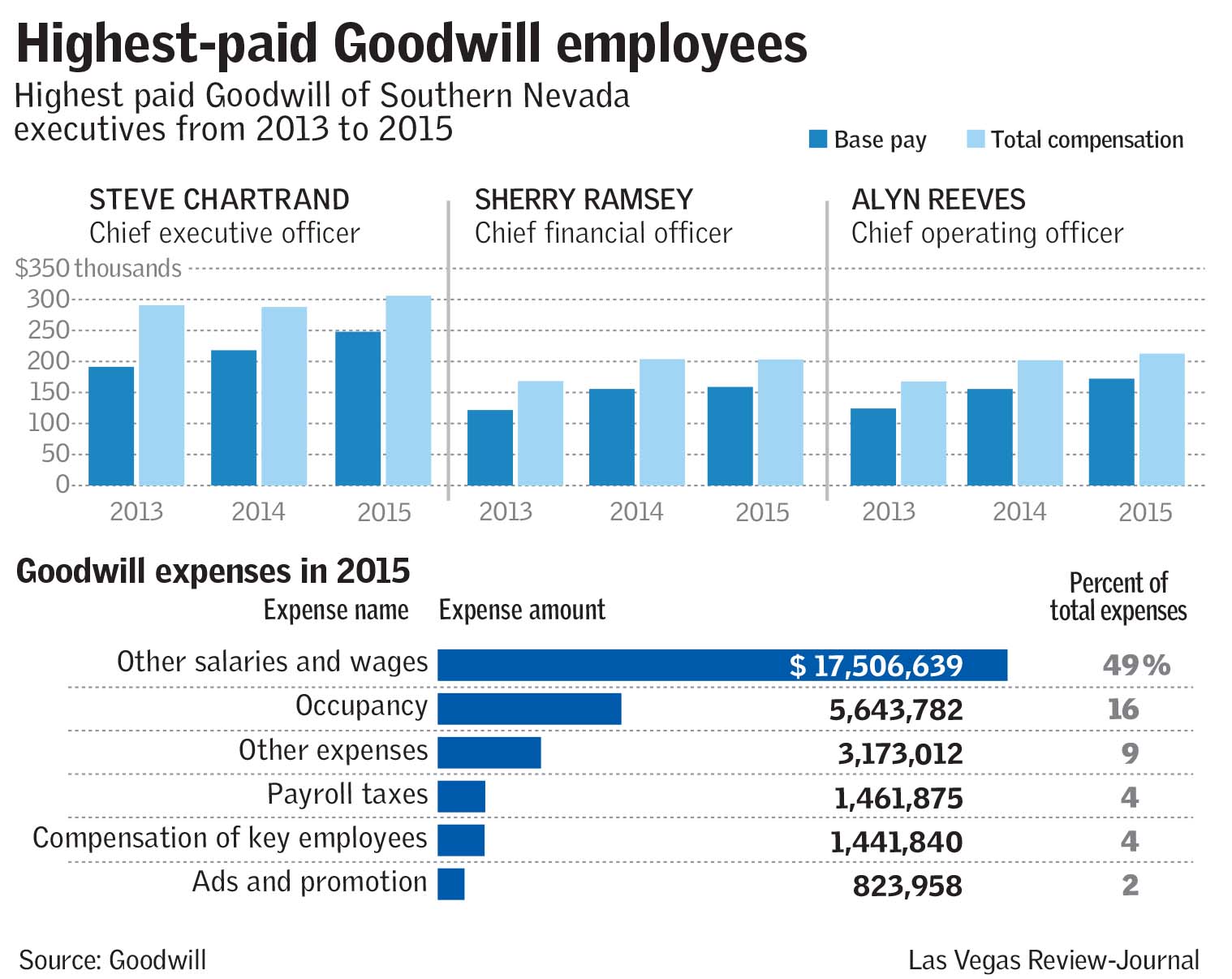 Related
Goodwill of Southern Nevada CEO stepping down
Goodwill of Southern Nevada plans new store in southwest Las Vegas
Goodwill in Southern Nevada on solid growth path
Building Goodwill: Charity opens its largest local outlet on Nellis Boulevard
Goodwill opens new Las Vegas Career Connections center
Goodwill to break ground on northwest Las Vegas store