Google building $600M data center in Henderson
Updated November 15, 2018 - 6:22 pm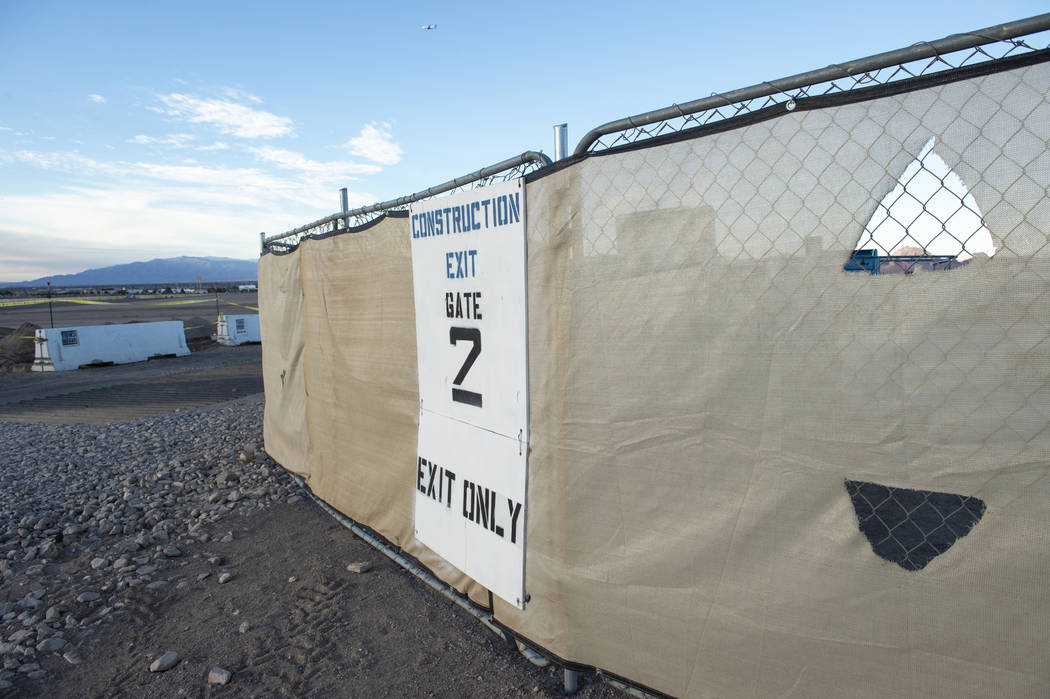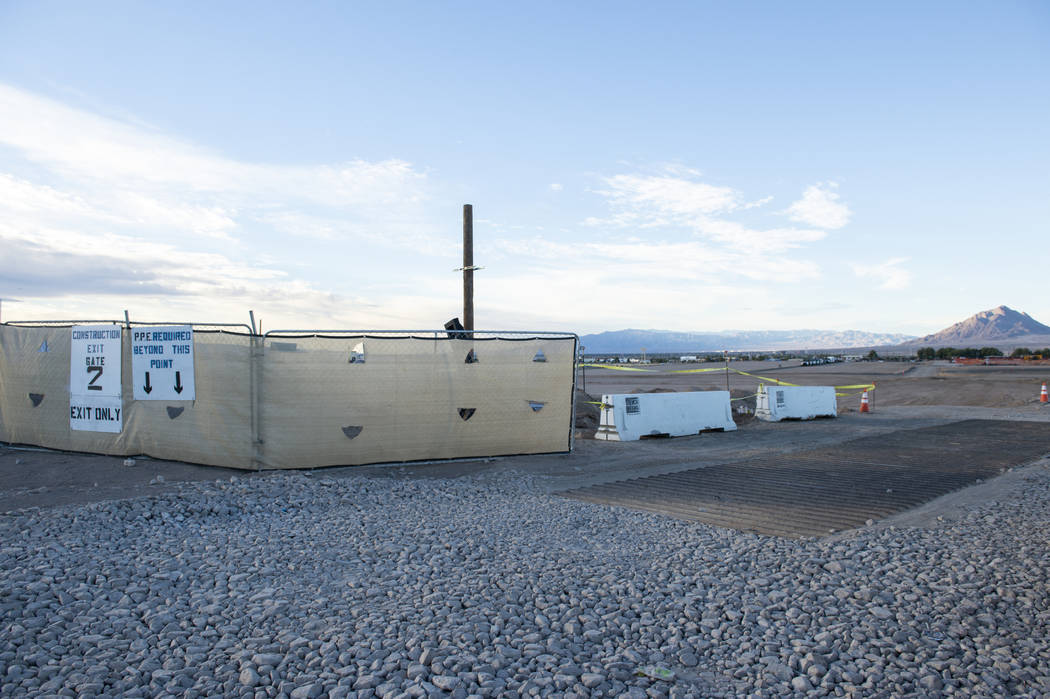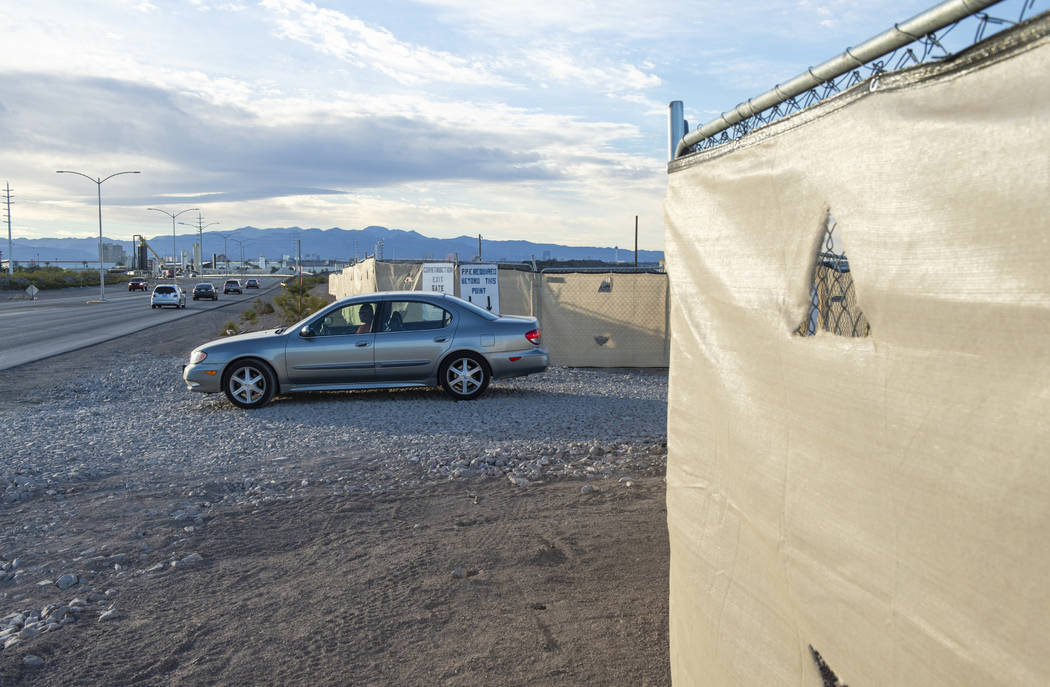 Henderson is slated to be home to a new Google data center in December 2020.
The Governor's Office of Economic Development approved $25.2 million in tax abatements Thursday for Design LLC, a wholly-owned subsidiary of Google. The company plans to build the data center on 64 acres of land on Warm Springs Road west of Boulder Highway. The subsidiary plans to build and own the facility, while Google would handle operations and hiring.
Mountain View, California-based Google has a market value of $743.7 billion, according to Yahoo Finance, and employed more than 89,000 full-time workers as of June.
Paul Anderson, executive director of the economic development office, said the $25 million tax abatement amount was standard for a project of this type. He pointed out that the total incentive package was less than 5 percent of the company's total 10-year investment projections.
The data center would support Google services in North America such as YouTube, Google Calendar, Gmail and more, as well as cloud computing services. Anderson said the data center would not compete with other local data center companies like Switch. A Switch representative declined to comment on the deal. A Google representative did not return multiple requests for comment.
Google projects that it would bring in more than $94.3 million in tax revenue to Nevada over the next 20 years, and hire 50 employees within the next five years at an average salary of $65,000. The company expects to invest at least $600 million over the next 20 years.
Company, tech magnet
"We're really pleased to have a company the stature of Google. It would be hard to find someone who doesn't know what Google is," Gov. Brian Sandoval said Thursday. "It will be a force multiplier in the sense that it will attract other companies."
Derek Armstrong, deputy director of the economic development office, agreed.
"Having a name like Google bringing a $600 (million) project to the city will create some national buzz and hopefully be a catalyst for additional projects," he said.
Google's development could lure other data centers as well, said John Restrepo, principal at Las Vegas-based research firm RCG Economics.
"Data centers tend to cluster," he said. "Perhaps Vegas is gaining a reputation."
Colliers International broker Dan Doherty, an industrial-property specialist, said it's "a little bit surprising" that Southern Nevada doesn't get more data center companies looking for possible sites given the lack of natural disasters that could destroy such a facility.
Still, it's significant anywhere when a company as large as Google sets up operations, and the Henderson facility "puts us on the radar" for other big employers, he said.
Barbra Coffee, director of economic development and tourism for the city of Henderson, said the city's site attracted Google because of its size and access to power and a skilled local workforce.
"This is a great opportunity for us to align with tech companies and create a story around how we're diversifying our economy," she said.
'Landmark win'
Sandoval called these abatements "another landmark win" for Nevada and its efforts to expand its data center presence. The state began offering data center-specific tax incentives in 2015, and has since also offered them to Switch, Apple and Rackspace.
Some of the most important factors that data center operators consider when choosing where to build are taxes, tax incentives, power costs and facility construction costs, according to research from CBRE.
CBRE Group broker Greg Tassi, an industrial-property specialist, said Southern Nevada is a good market for data storage centers because of the market's abundance of power and "ample" fiber optic cable, among other reasons.
CBRE data show Nevada is in the middle of the road when it comes to the costs to build and operate a data center, qualified as costing between $252.9 million and $275.8 million.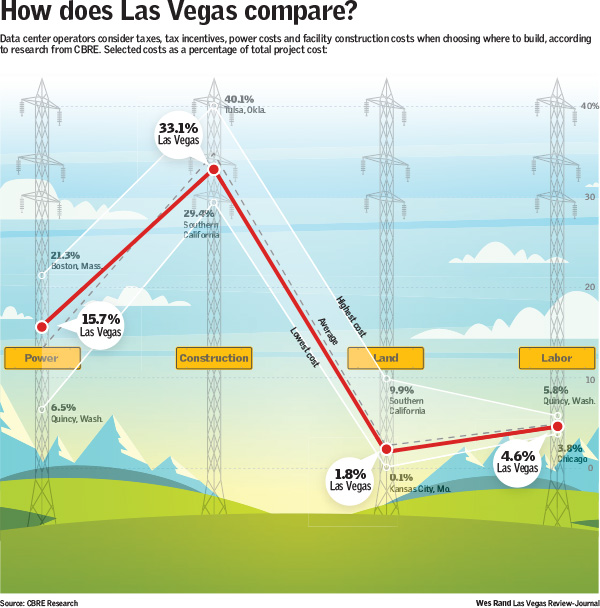 Las Vegas competes for data centers with Phoenix, Denver and Salt Lake City, according to 451 Research. In Google's tax abatement application, Google declined to list the other cities it was considering for this project.
Attorney Jonathan Stock, an outside counsel who represented Design's request during Thursday's meeting, said Nevada's incentives made it a competitive contender for this project.
"The leadership of GOED and the governor in pursuing data centers here in this state have made Nevada a key choice for this project that we are excited about and we are interested in pursuing," Stock said.
Even though the site is already under construction, the final decision on the project is officially still pending.
"Google is checking all the boxes and going through their internal process before they use the word 'announce,'"Anderson said.
Contact Bailey Schulz at bschulz@reviewjournal.com or 702-383-0233. Follow @bailey_schulz on Twitter. Las Vegas Review-Journal staff writers Eli Segall and Wade Tyler Millward contributed to this report.
Shrouded in secrecy
The internet-search giant acquired its 64-acre Henderson project site in January for $19 million through an obscure entity called Jasmine Development LLC, state records now confirm, as Google's tax incentive application lists Jasmine as an affiliate.
Last month, the Review-Journal first reported on the data center project and the rumors that Google was behind it. But public records obtained by the Review-Journal — including project plans, property records and business-entity registrations — did not show which company was behind Jasmine or any definitive links to Google.
When asked to identify the developer last month, Henderson city spokeswoman Kathleen Richards said she was "not able to provide any details about that project," citing "confidentiality reasons."
Also last month, a representative of the Governor's Office of Economic Development, said he was "not able to comment" on the project.