Grand Bazaar Shops makes Strip debut
February 26, 2015 - 4:53 pm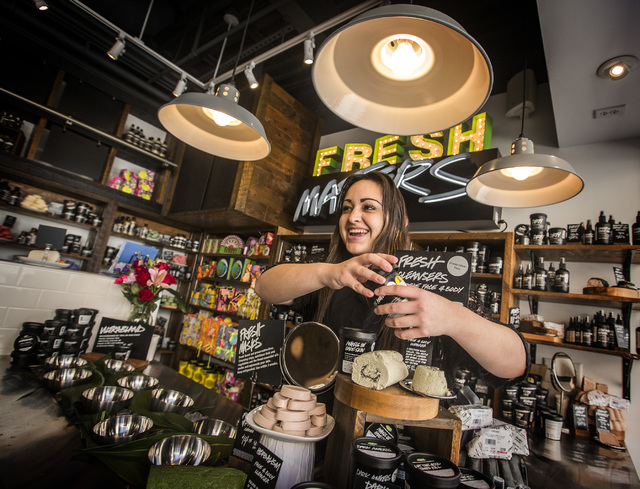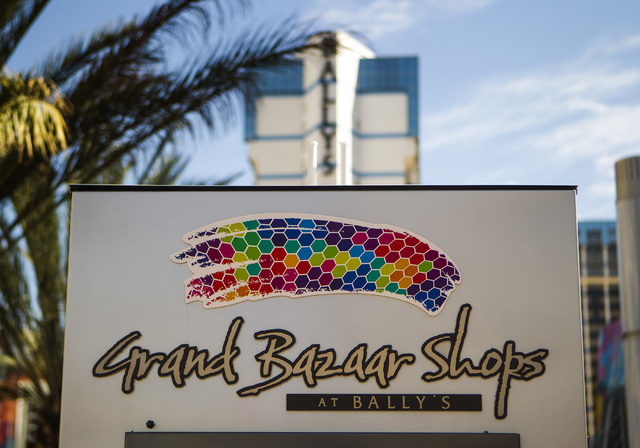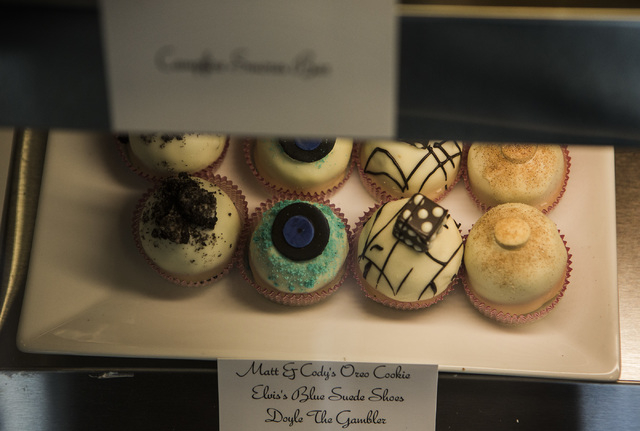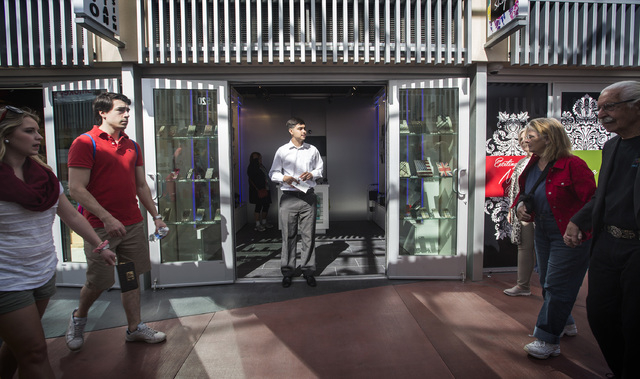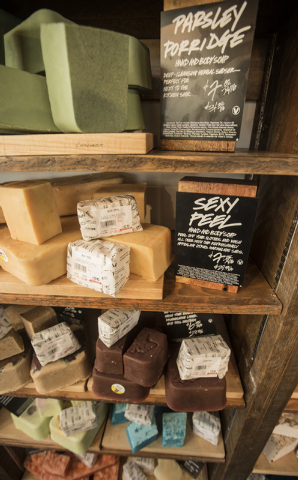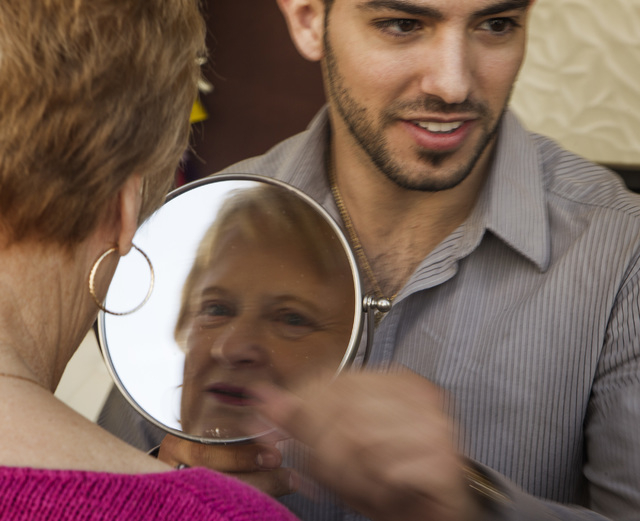 The Doobie Brothers' "Takin' It to the Streets" blasted through the loud speakers on the opening day at the Grand Bazaar Shops outside of Bally's.
And that's exactly what developer Larry Siegel wanted to do: bring the property's 110 stores, four full-service restaurants and 20 grab-and-go culinary concepts to the Las Vegas streets.
"There are a lot of venues in town that are the same and I didn't want that; I wanted to create something special and unique," Siegel said. "We're right on the Strip, not behind a wall, so people don't have to go inside to enjoy us."
Las Vegas' newest shopping attraction debuted Thursday at Flamingo Road and Las Vegas Boulevard South, one of the busiest corners in the world.
"Our priority was to bring in people that weren't in the market before and that no one else on the Strip has," he said. "While I'm thrilled to have national stores here too, the unique and innovative stores will do incredibly well."
Beth Madden, owner of Crazy Legs, which also operates out of Downtown Container Park, said she wanted to try her luck on the Strip by bringing her boutique's leggings, clothing and accessories to tourists.
"Tourists are here to spend money and they're my target market," she said. "As a small-business owner I took a huge risk, but all the cards fell into place."
Swarovski, which opened its 12th Las Vegas location at the Grand Bazaar Shops, offers crystallized jewelry and accessories.
"We're known for bringing the sparkle and what better place to do it than in Las Vegas," said Melissa Pastore, public relations manager for Swarovski.
A 14-foot Crystal Starburst sits on top of Swarovski's 400-square-foot space, which is composed of 911 Swarovski crystals and will be incorporated into a three-minute light and sound show each night at midnight.
"We've created another iconic landmark," Pastore said. "And we're excited to add more sparkle to the Strip."
Prior to joining the Grand Bazaar Shops' tenant roster, Tipsy Truffles Owner Kim Sostman only operated the Tipsy Coffee House near West Sunset Road and the 215 Beltway and sold her alcohol-infused truffles to businesses such as Sugar Factory and the Golden Nugget.
"We do really well there so we should do well here too," she said of the Grand Bazaar Shops. "It's a great opportunity for the company to grow more and more."
Sostman added that all of the shops offer something different.
"We're all unique and it's not stuff you'll find at the mall," she said. "There are a lot of places from all over the world, only a handful of us are from Vegas. It's a great project."
The opening of the Grand Bazaar Shops was originally slated for late December and was pushed back until late February because of construction delays, Siegel said.
"We wanted to make sure that the space was right and that it had that main floor department feel," he said.
Though the opening was delayed, shoppers noticed a lot of "coming soon" signs and businesses setting up shop.
Siegel said about 70 retailers debuted on Thursday. The remaining stores and eateries will open in phases until the grand opening celebration, which is scheduled to take place before May.
"It's a shame more stores aren't open," said Eric Reitz of Baltimore. "The environment is inviting and there's more stuff here that you can buy rather than just look at."
Mei Ke of Ottawa, Canada, visits Las Vegas two times a year and said the Grand Bazaar Shops is a welcomed addition to the Strip.
"It's outdoors, which is great, especially on a nice day," she said. "I'm looking forward to coming back and checking it out."
Nicole Cooke, who was visiting Las Vegas from Maine, described the layout of the Grand Bazaar Shops as fluid.
"It's very accessible and you don't have to walk through a maze like you do elsewhere on the Strip," she said. "The kinds of things here are limitless."
Though Siegel said he's been involved in retail projects for the past 40 years, opening day never ceases to amaze him.
"Every time I do this, I hold my breath until it opens," he said. "But I know this will be a successful place."
Contact reporter Ann Friedman at 702-380-4588 or afriedman@reviewjournal.com. Find her on Twitter: @AnnFriedmanRJ
RELATED:
Grand Bazaar Shops planned for entrance to Bally's Las Vegas
Construction on Grand Bazaar Shops in full swing
Grand Bazaar Shops Las Vegas slates Feb. 26 opening