'Haunted' building near Raiders stadium site in Las Vegas demolished
October 31, 2017 - 5:52 pm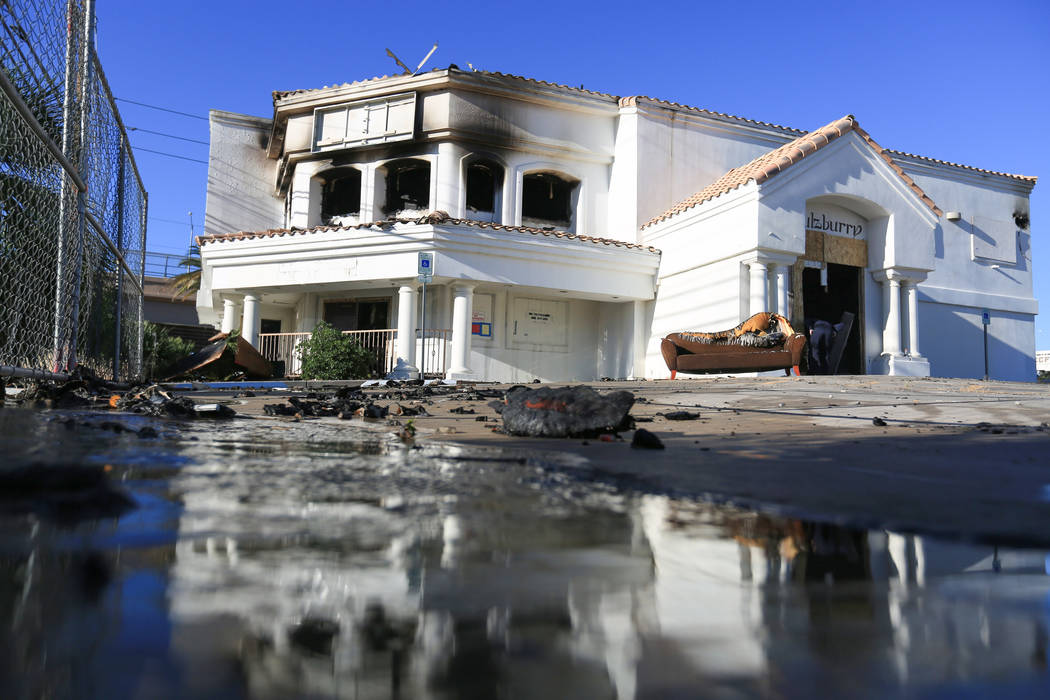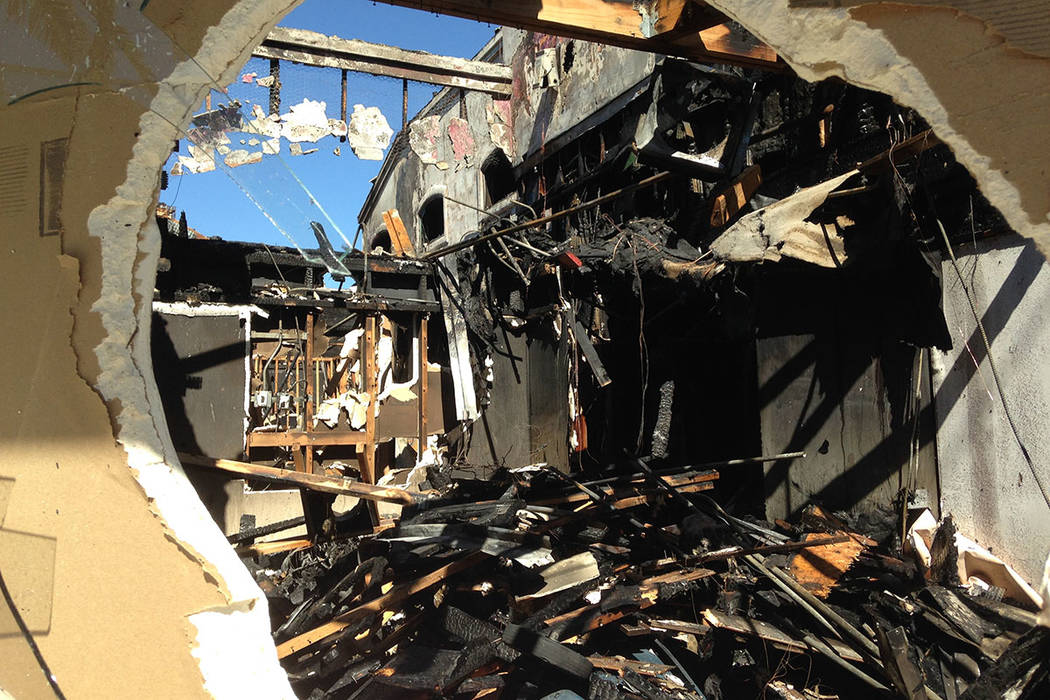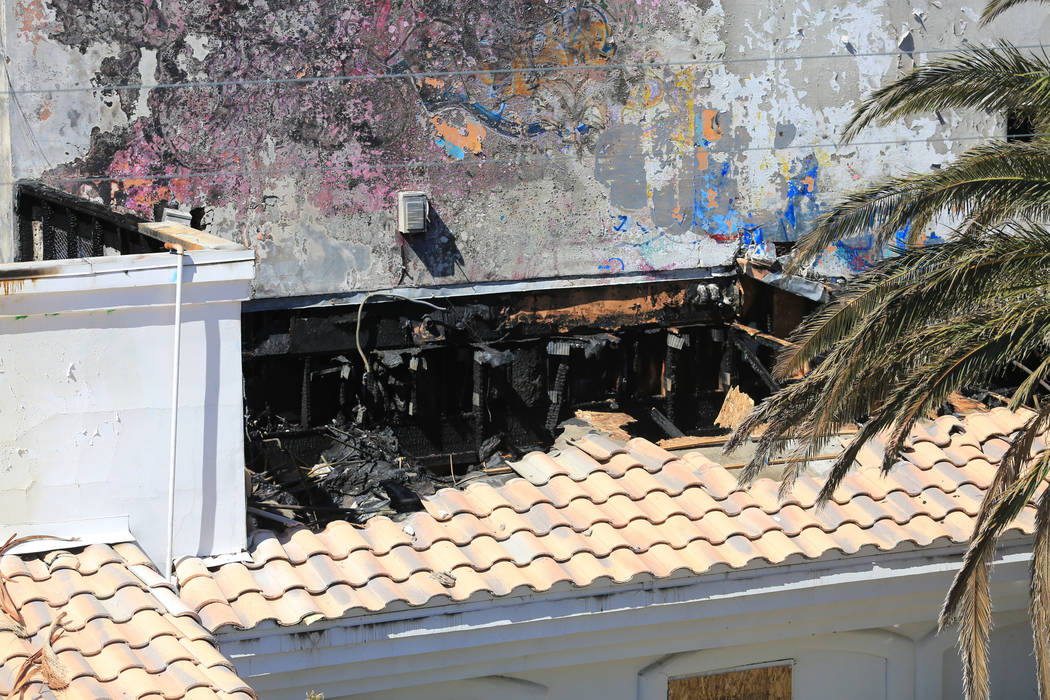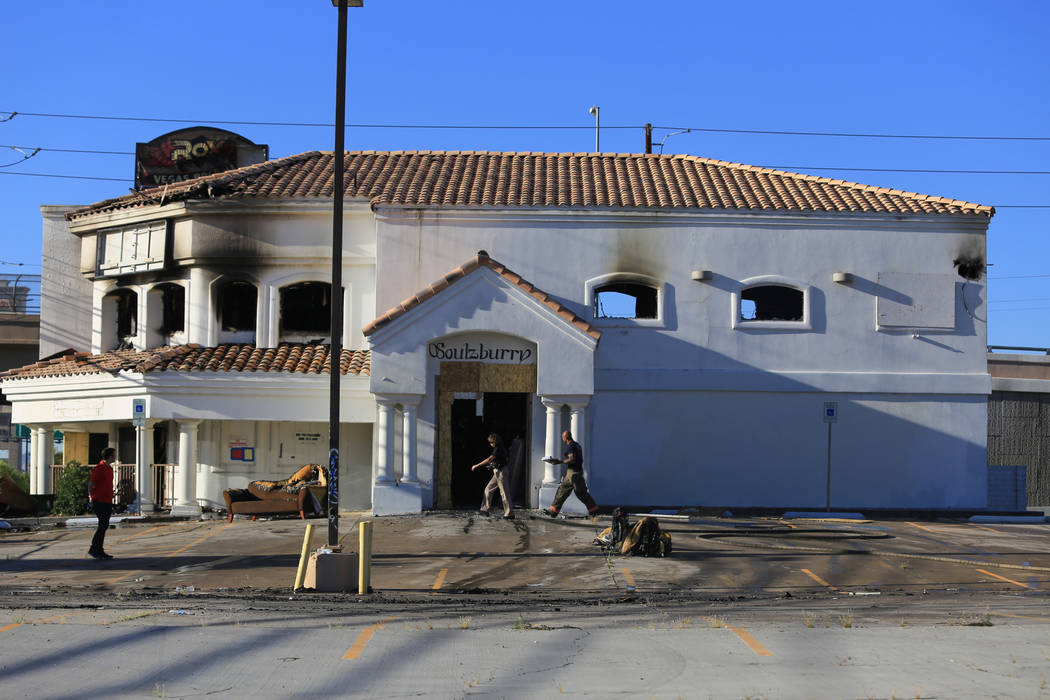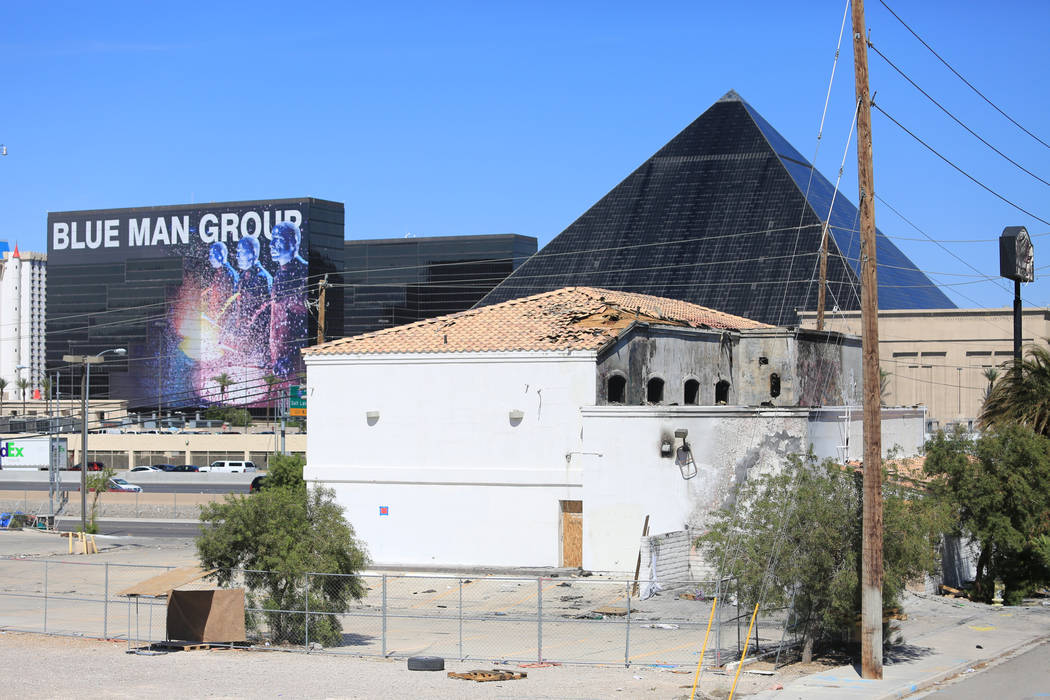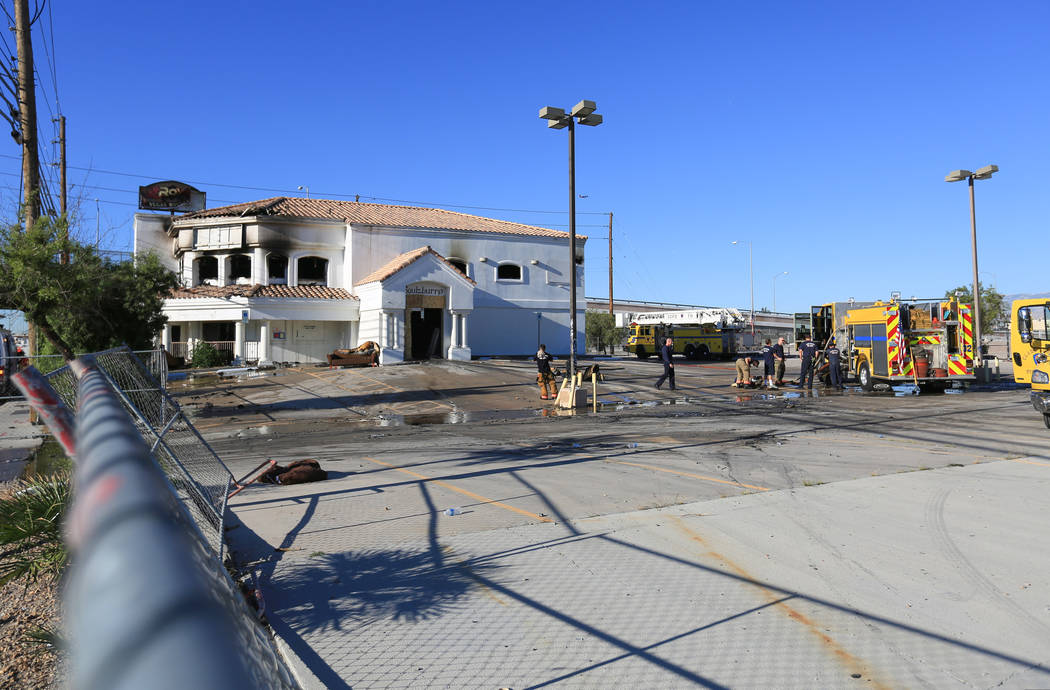 A vacant commercial building near the Raiders' stadium site that was torched in a fire months ago has been demolished.
The two-story building at 5285 Dean Martin Drive, formerly home to a strip club, a Mexican restaurant and other ventures, sat just north of the NFL team's future 65,000-seat home.
It had been ripped apart by vandals, torched in an early morning, two-alarm blaze in May, and was even said to have had paranormal activity.
Even before the fire, the owners were ordered to fix the building or tear it down. This week, they razed the charred structure.
The Clark County Building Department issued a demolition permit for the building on Oct. 24, records show. Work crews with contractor R&K Concrete Cutting tore it down at 9 p.m. Monday, dispatcher John Meyer said.
Debris-filled Dumpsters were on-site Tuesday afternoon, and a burnt smell wafted in the air.
Meyer said all the debris should be hauled away by Wednesday or Thursday.
Property owner Itai Investments could not immediately be reached for comment.
The building, constructed in 1991, was just west of Interstate 15 right near the Hacienda Avenue overpass. It's unclear how long it was empty, but Itai acquired it through foreclosure in 2010.
The May 4 fire caused an estimated $120,000 in damage. At the time, the Clark County Fire Department said it had responded to that address for fires four other times since August 2016.
A county notice stapled to the boarded-up front entrance said the building had "not been maintained," that vagrants had moved in and caused "multiple fires," and that vandals had ripped out "all electrical, mechanical and plumbing."
The notice, dated March 21, also ordered the owners to clear the property of occupants, secure the building and repair or demolish it.
Curt Allsop of Newmark Knight Frank, a former listing broker for the property, said Tuesday that repair costs were so extensive that it was "financially better" to tear it down.
The best use for the site, he added, "was not that building."
Fires and vagrants aside, there also were ghost stories.
The Las Vegas Weekly reported in 2009 that after "numerous unexplained experiences," the Paranormal Investigation Team of Nevada "was called in and collected evidence."
"It definitely has paranormal activity," an investigator told the paper.
Contact Eli Segall at esegall@reviewjournal.com or 702-383-0342. Follow @eli_segall on Twitter.