Headquarters move means 30 Henderson jobs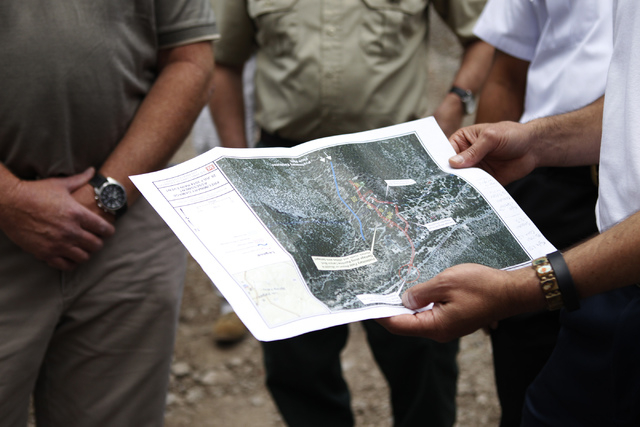 The company that manufactures organic fruit bars under the Trader Joe's brand will relocate its corporate headquarters to Henderson and build a manufacturing plant that will provide more than 30 jobs.
Living Ecology will spend $9.8 million for land and equipment to set up a manufacturing plant and move its corporate offices from Corona, Calif., by late October.
Jack Singh, president and CEO of Living Ecology, said final approval of the move depends on receiving tax incentives, which were unanimously approved by the Governor's Office of Economic Development board of directors on Thursday.
The board approved $607,846 in sales tax and modified business tax abatements and $16,000 in employee training grants. According to state calculations, Living Ecology's presence will produce $3.5 million in local and state tax revenue over 20 years.
Singh develops products that meet standards for foods and beverages sold in California public schools. The company also manufactures U.S. Department of Agriculture-certified organic, kosher and gluten-free products.
Gov. Brian Sandoval, who chairs the board, said he plans to introduce Singh to state education leaders to provide an opportunity to bring the company's products to Nevada schools.
Living Ecology also sells its proprietary fruit bars at Whole Foods stores. The company's formula puts two servings of fruit in one packaged bar, blending apples, blueberries, mangoes and coconuts, among other fruits.
A bar that provides two servings of vegetables also will be made in Henderson.
The Living Ecology approval was one of four for companies moving to or expanding in Clark County. The board unanimously approved a total of $1.4 million in tax abatements and training grant incentives expected to yield $9.5 million in state and local tax revenue in 20 years and 598 jobs.
Other approvals at Thursday's meeting:
■ Irving, Texas-based HMS Holdings, a company that monitors and assures payments to health-care companies, won sales tax, modified business tax and personal property tax incentives of $498,124 and $45,000 in training grants to locate its Clinical Center of Excellence in Henderson. Company executive Spencer Young told the board the decision to locate the center in Henderson or Irving depended on the state's approval of the incentives.
The company is hiring 50 employees at an average wage of $28.44 per hour and is investing $4.9 million in capital expenses in its move to Nevada.
■ Linden Inc. is expanding its dietary supplement manufacturing plant in Las Vegas after receiving $98,659 in property, modified business and personal property tax incentives.
The company will add 16 employees with an average wage of $20.69 and will invest $1 million for capital expenses.
■ Nashville, Tenn.-based Asurion, which insures hand-held computer devices, made its second appearance before the board, applying for $117,000 in training grants.
The company already received tax incentives for its relocation to northwest Las Vegas. Asurion is bringing 500 employees with an average wage of $16.08 an hour and is investing $4.4 million in capital improvements.
Contact Richard N. Velotta at rvelotta@reviewjournal.com or 702-477-3893. Find him on Twitter: @RickVelotta.