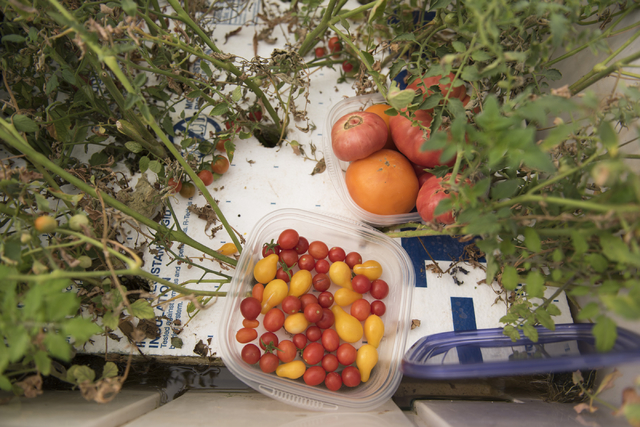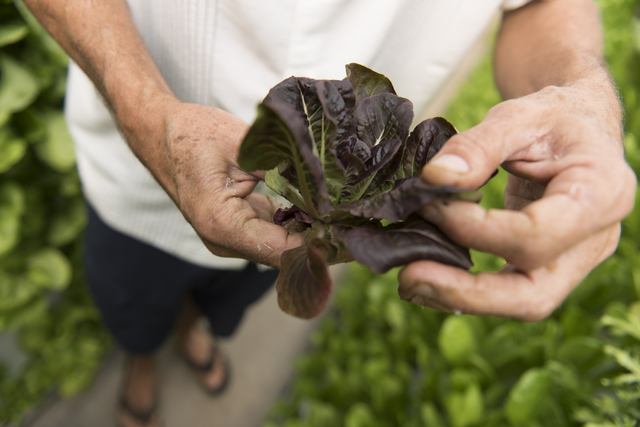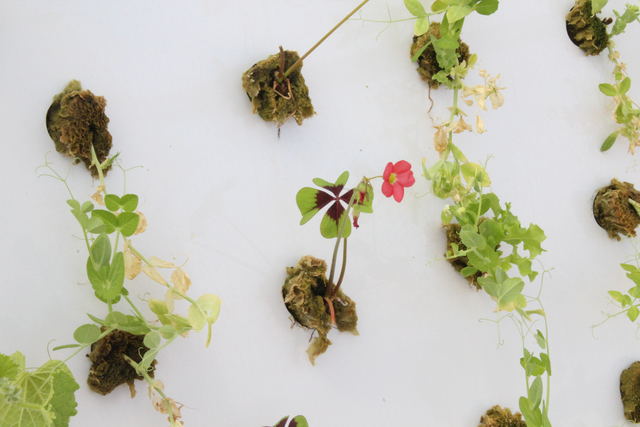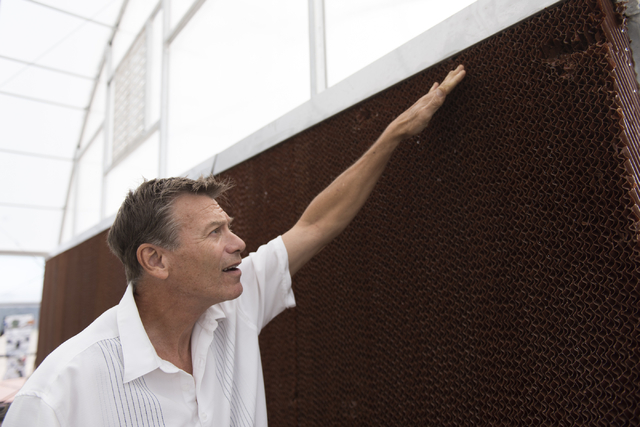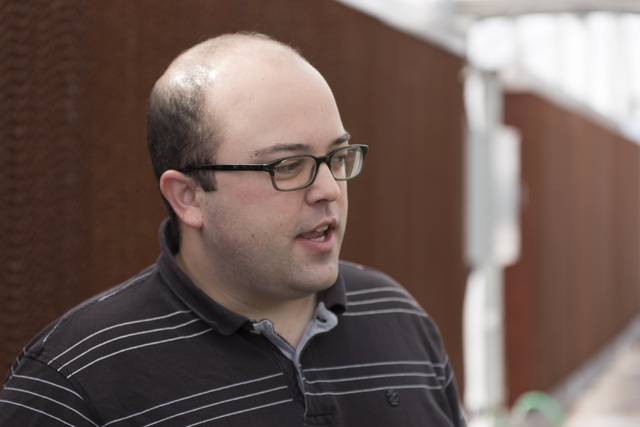 Like any other greenhouse operator, Tom Blount is using his 256-square-foot facility in Henderson to grow a variety of vegetables. But there is one thing you won't find there — soil.
Walking down the rows, you'll see just about anything from cucumbers and chives to three kinds of basil and countless types of lettuce. The thousands of pounds of produce at Desert Greens H2O, 825 W. Roban Ave., are grown hydroponically, which opts for a nutrient-infused water instead of soil.
"By using hydroponics, we can shorten water usage and lessen our carbon footprint," Blount said.
Hydroponics isn't a new concept — "The Aztecs and the Mayans used it," Blount added — but the technique is being used more frequently.
Blount has been working with hydroponics for years. On a global scale, he worked with organizations such as the World Health Organization to look at using it to solve food crises in other countries.
In 2006, he and his brother founded Nevada Naturals in Reno and opened two hydroponic greenhouses in the area. About three months ago, he opened his first Henderson facility — the grand opening ceremony is slated for late August.
Though things are still growing and he continues to plant new items, his first batch of vegetables were ready in July.
From water shortages to food contamination, Blount said hydroponics can offer solutions to many problems that have arisen in the food industry. What makes hydroponics a better alternative to regular growing, he said, is the amount of water used.
"It requires about 90 percent less water than if it was being grown in soil," he added. The system also recycles the water.
Using hydroponics, crops grow more quickly, Blount said.
Another aspect that attracted Blount to hydroponics and growing locally was its nutritional value.
"When your food is traveling hundreds of miles, it makes you think about what healthy really means," he said.
For local restaurants buying produce from the greenhouse, it would be a few hours from being harvested until it is used in a dish.
"And you can taste the difference," Blount added.
Blount has had chefs come out to tour the facility and talk about using various items, including Brett Uniss, executive chef at B&B Ristorante in The Grand Canal Shoppes at The Venetian. He toured the facility in mid-July and began talking to Blount about items to potentially have at the restaurant.
"I knew it would be possible to grow things like lettuce," Uniss said. "I was a little surprised by some of the other items."
Prior to B&B Ristorante, he would supply his former employer, Honey Salt, 1031 S. Rampart Blvd., with fresh produce. He is currently working out a deal to buy produce from Blount to have at multiple properties at The Venetian, 3355 Las Vegas Blvd. South.
"It makes all the difference in the taste," Uniss said, adding that it is nice to have a relationship directly with the supplier.
"I could tell him exactly what I want and when I want it," he added.
Blount said he has talked with a number of local restaurants that are interested in using the produce grown by Desert Greens H2O.
"Some of the rows (of vegetables) are already pre-sold," he said.
He even has a partnership with chefs so they can create their own salad mixes from the ingredients.
Uniss hopes more local restaurants start looking at this greenhouse and thinking about the benefits of buying local.
"Las Vegas is kind of a food desert," he said. "I hope what Tom is doing catches on."
Although the greenhouse is currently not open to the general public, eventually Blount hopes to have a farmers market there or offer a food delivery service for locally grown items.
"It depends (on) if there is a demand for it," he said.
For more information, email nevadanaturals@gmail.com.
To reach Henderson View reporter Michael Lyle, email mlyle@viewnews.com or call 702-387-5201. Find him on Twitter: @mjlyle.
Desert Greens H2O
Address: 825 W. Roban Ave.
Information: Email nevadanaturals@gmail.com.