Henderson hopes to draw businesses and new residents alike to Water Street through latest revitalization effort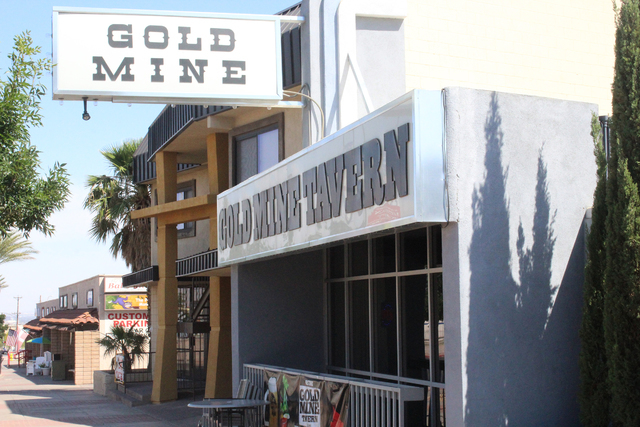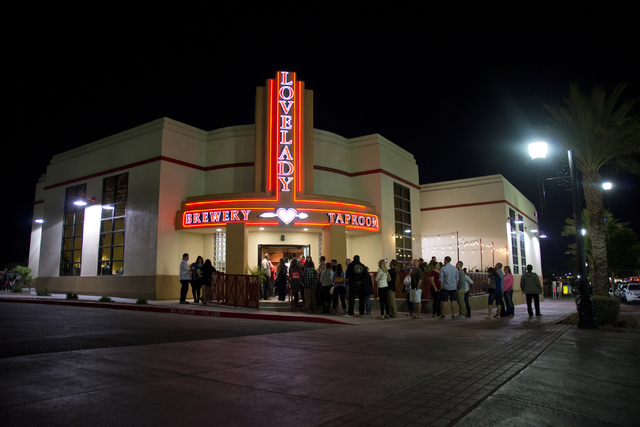 From bakeries and barber shops to pawn shops and vape shops, Water Street is still home to a variety of mom-and-pop businesses. An area as old as the city of Henderson itself, Water Street has gone through ups and downs, but the city is in the middle of efforts to reinvest in and redevelop the area.
"It's reminiscent of a bygone era," said Rick Bookbinder, who works at Goodfellas Bail Bonds, 42 S. Water St.
Though there have been failed efforts in the past to revitalize Water Street, city architect and redevelopment manager Mark Hobaica said this time things are different.
"This plan is 100 percent funded," Hobaica said. "We already have a design team under contract and are planning to start construction this year."
The latest revitalization efforts come jointly from the city's Redevelopment Agency and the Regional Transportation Commission of Southern Nevada.
According to the city, it worked with the transportation commission on road improvements and to add a new bus stop to help with connectivity between Henderson and Las Vegas.
Partnership with the agency is continuing as the city is completing its $10 million Downtown Complete Streets Project that will rehabilitate roadways, widen sidewalks, add landscaping enhancements and create a bicycle-friendly downtown area.
WATER STREET HISTORY
Preserving Water Street is important to the city of Henderson. When the Basic Townsite was created in the 1940s — and incorporated into Henderson in 1953 — Water Street was its first street.
Surrounding the area on a variety of mineral-named streets are the first and original town homes. Throughout the years, the road has welcomed many businesses.
Michele Walker, owner of Imaginations Unlimited Embroidery, 19 S. Water St., said she was drawn into the area by its small-town feel.
Opening in 2000, she remembers business being different then. "It seems like there were more customers back then," she said.
Also during that time, she said there was a farmers market that would extend down Water Street — the current market is confined to the Henderson Events Plaza, 200 S. Water St.
After five years in business, she decided to sell. But the new owner died a few years ago, and Walker decided to take it back, opening in a new spot on Water Street.
She is hoping that things will begin to turn around for the area.
"I've tried to make a request to bring it back," she said of Water Street. "Nobody really listens."
Ronald Colquitt, an attorney at Colquitt & Abbatangelo, which has an office at 42 S. Water St., also has seen the rise and fall of businesses there. But recently, he said he has seen signs of revitalization.
"God bless Lovelady (Brewing) for coming down here," Colquitt said. "I think it's already driving traffic up. But, it's not going to catch overnight. It's going to take some time."
The city of Henderson adopted an investment strategy years ago before the financial crisis and economic downturn. Things were put on hold.
"The economy is bouncing back, and we are out of the recession," Hobaica said.
Now, the city is working to give the area a face-lift, attract new businesses and turn Water Street into a thriving place. The city has tried to help by offering a farmers market Thursdays and parades and events throughout the year.
But it knows it needs to do more. Part of the improvements include upgrading and replacing some of the utility systems that have been around since the 1940s and '50s.
NEW BUSINESSES, NEW VISION
Lovelady Brewing Co. opened April 1 at 20 S. Water St., ushering in more signs of life.
Richard Lovelady, who co-owns the business, said people have been coming from all over the valley. With them comes the influx of new business traffic that Water Street needs.
"It's a unique business model," Hobaica said. "The craft beer scene is gaining a lot of popularity."
Lovelady added that coming to Water Street fit his business model.
"We just wanted to be in a neighborhood, and you can't get that neighborhood feel just anywhere," he said.
Lovelady said he has roots in Water Street — his grandmother lived in the area in the 1950s. Along with his history, he also caught a glimpse of the vision the city has.
"I said if we could just survive the first year or two, we would be good," Lovelady said.
He said he has been collaborating with other businesses, adding he is working on a deal with Chef Flemming's Bake Shop across the street, to start selling pretzels.
More new developments are planned on Water Street. Tate Snyder Kimsey Architects broke ground on its new office in December. The building will also host the second location of the local coffee shop Makers & Finders, which has its original location in downtown Las Vegas.
"It should be down this calendar year," Hobaica said.
The city also is trying to attract new businesses and is always in search of new restaurants, Hobaica said. "In the past few months, businesses have been coming to us," he added.
The city is in the process of selling a plat of land to a developer for mixed use. The sale is slated to be approved at a June City Council meeting. The plan is to develop a three- or four-story building with both commercial and residential use.
In addition to improving and adding on to what is already happening on Water Street, Hobaica said the city has looked into ways to expand residential offerings.
"For any city to be successful, you need a lot of people," he said.
The city hopes that if it builds it, the residents will come, according to Hobaica.
But adding residents means building up the business community and making sure Water Street and its stores stay open beyond the weekday.
"We don't want people to come down here during the work week, then it is dead during the weekend," Hobaica said. "This will only be successful if we maintain on Friday, Saturday and Sunday."
But the current businesses owners are hoping for more.
"This place needs more restaurants," Walker said. "I think a barbecue place would do well down here."
Though the casinos have restaurants, she said many people don't like going in there because of the smoke.
"You need more places where families can come and chill," she said.
Lovelady agreed.
"I hope we get more restaurants and bars," he said. "I would even like to see another brewery. I would love to have this be brewery row."
Visit waterstreetdistrict.com.
To reach Henderson View reporter Michael Lyle, email mlyle@viewnews.com or call 702-387-5201. Find him on Twitter: @mjlyle.