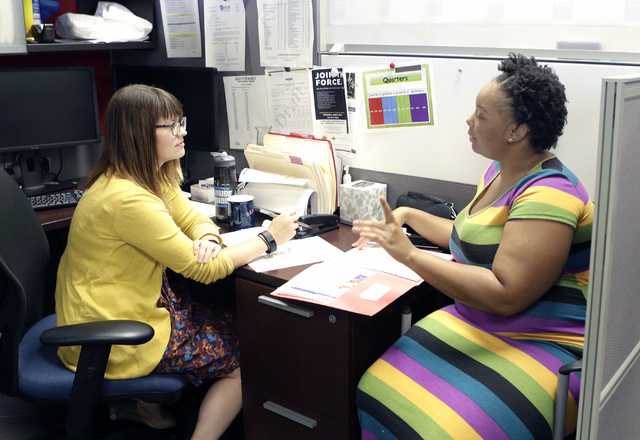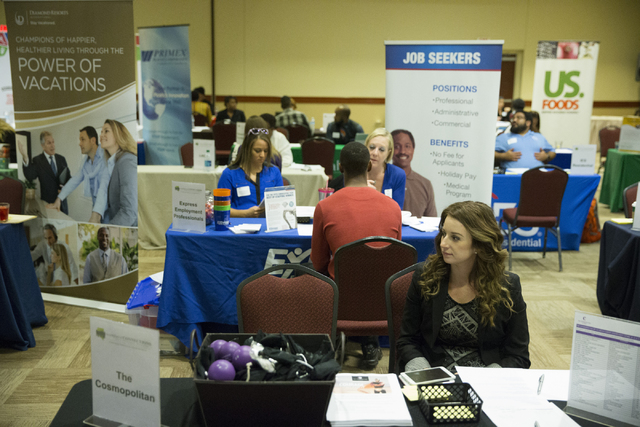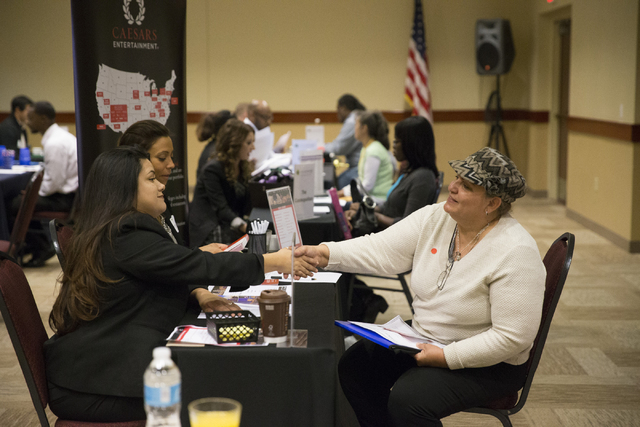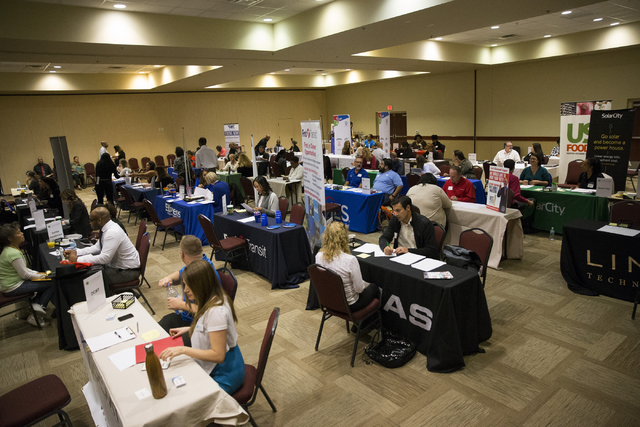 A new report by the Governor's Office of Economic Development's Office of Workforce Innovation outlines 93 high-demand occupations in key growth industries for Nevada.
With the workforce innovation office now equipped with labor-market data, the state can more properly allocate grant funding and begin to experiment with additional career and technical education programs for occupations identified in the report.
"Before we can scale up or scale down (workforce training programs), we needed to identify the high-demand occupations," said Manny Lamarre, executive director of the workforce innovation office.
Lamarre will present the report to the State Board of Education on Thursday morning.
Gov. Brian Sandoval created the workforce innovation office by executive order in March 2016 using federal funds reserved for statewide workforce investment activities.
Sandoval announced permanent funding for the office in his State of the State address Tuesday night.
"My workforce development agenda incorporates proven strategies and targeted investments," Sandoval said in his address. "When implemented, we will meet or exceed the goal that 60 percent of Nevadans between the ages of 25 and 34 will have earned some form of post-secondary degree or credential by 2025."
Leading up to the report, Lamarre arranged meetings with representatives from eight industry sectors that the GOED identified as key to building and diversifying the state's economy:
■ Manufacturing logistics.
■ Mining materials.
■ Tourism, gaming and entertainment.
■ Natural resources.
■ Health care and medical services.
■ Information technology.
■ Aerospace and defense.
■ Construction.
Officials zeroed in on workforce development opportunities for those sectors and how the workforce innovation office can address those needs in education and career training.
"One of the most interesting things in this report is how many of the different industry sectors are looking at some very specific occupations," said Bob Potts, who worked on the report as research director in the Governor's Office of Economic Development.
For example, the occupation listed as "first-line supervisors of mechanics, installers and repairers" was marked as an in-demand occupation in the most sectors: aerospace, construction, manufacturing and logistics, mining and minerals, natural resources and tourism, gaming and entertainment.
"The more an occupation shows up across different industries, the more critical it is to grow and train for that occupation to grow the state's economy," the report states, adding there are exceptions, such as occupations in the health care field.
It won't happen overnight, but Potts and Lamarre said looking at what types of occupations are critical to diversifying Nevada's economy and developing education, certification and training programs for them will provide a greater payoff to the state over time.
"In order to become a first-line supervisor of mechanics, installers and repairers, the first thing you have to do is be a mechanic, an installer or a repairer," Potts said. "That may be an accreditation program, a National Career Readiness Certificate or something like that — and then it may take some sort of mentoring or apprenticeship" and time in that role to ultimately move up to a supervision role.
He said he anticipates questions from the education board about what will happen to the workforce training programs that don't align with the high-demand occupations identified in the report.
"I understand that there are occupations that will fall outside of those eight sectors in the report," Lamarre said. "It doesn't mean that all of the sudden that every program that is not aligned will shut down. What it does mean is two things: one, work to begin to align so we can scale up programs that do, and, two, if there are opportunities to scale down programs that are not aligned, that would be great, too."
Ultimately, Lamarre said, the long-term vision is to revamp the K-12 curriculum and provide more strategic job-training programs for low-, middle- and high-skilled workers across the gamut of education attainment and professional experience.
Contact Nicole Raz at nraz@reviewjournal.com or 702-380-4512. Follow @JournalistNikki on Twitter.