High-rise project may demolish Las Vegas rental complex
Updated July 28, 2017 - 11:29 pm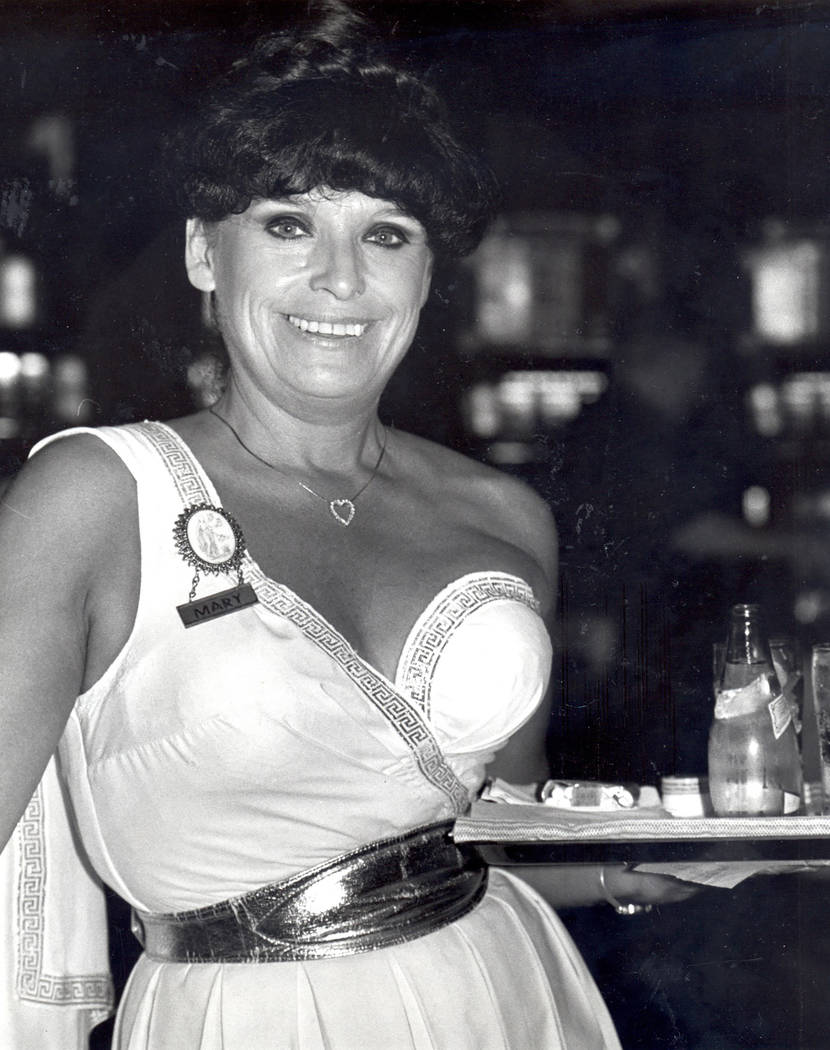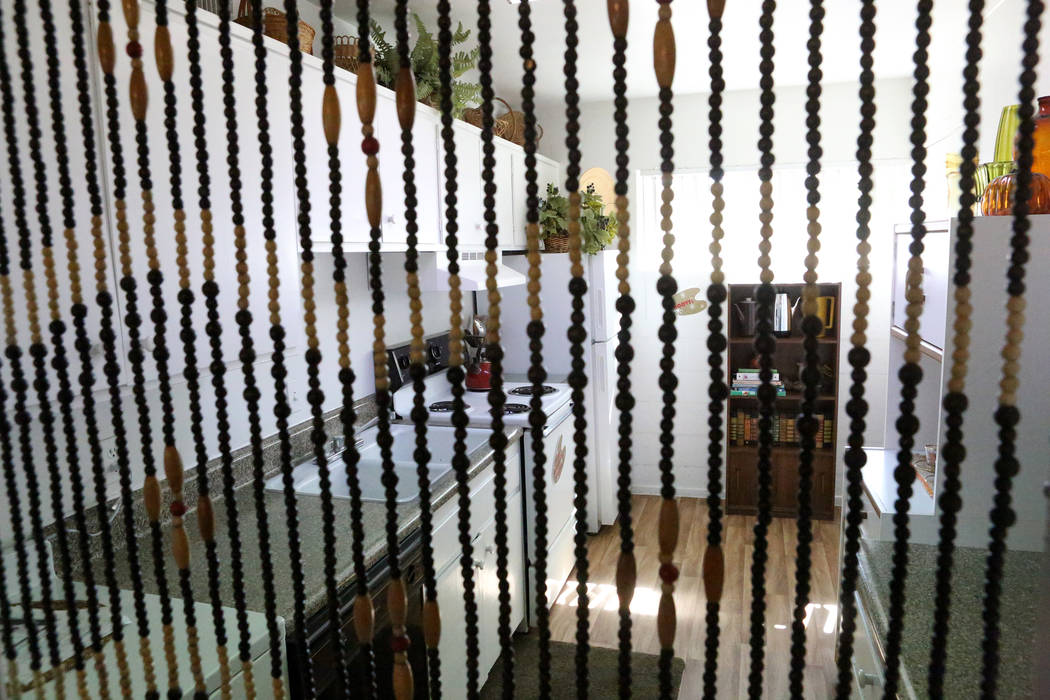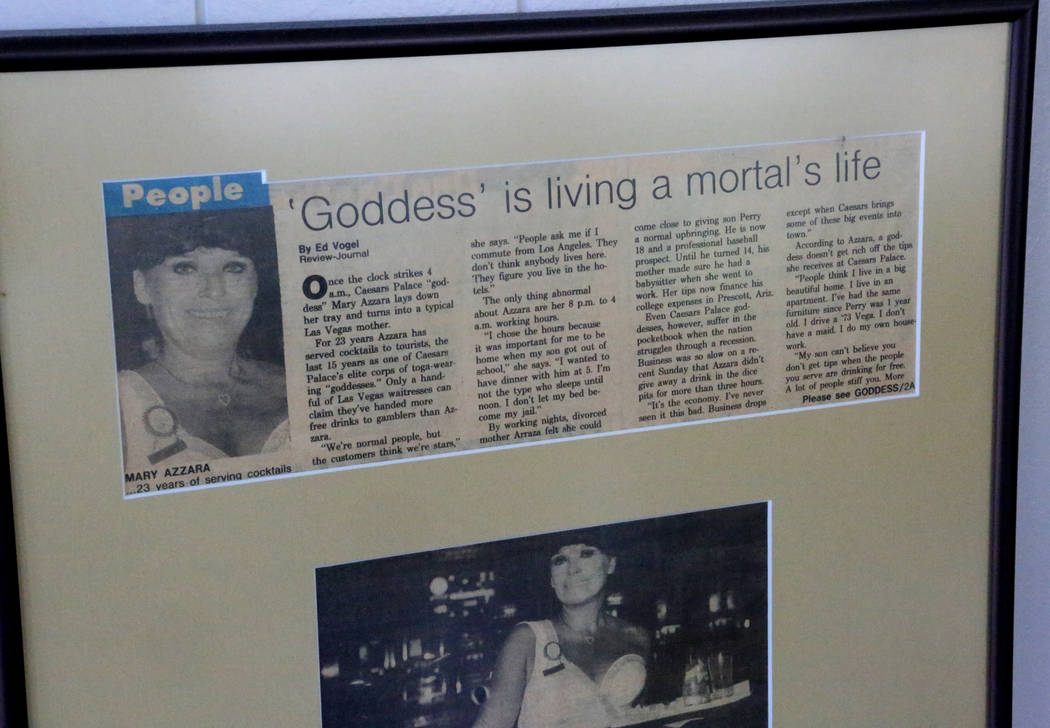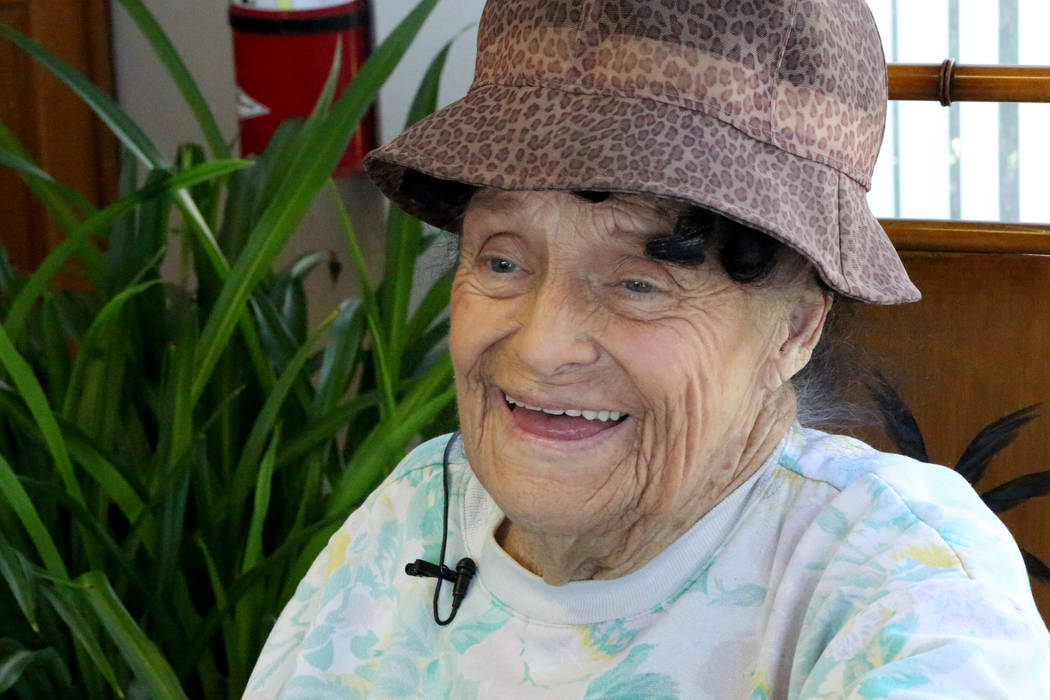 When Oscar and Carolyn Goodman moved to Las Vegas in the 1960s, the future mayors rented an apartment in The Palms on Sahara Avenue. They came from "pretty staid backgrounds," Oscar later wrote, but were living in a complex with showgirls, casino workers and probably some prostitutes.
One woman walked her poodle every day while wearing "the skimpiest bikini I'd ever seen," Oscar wrote. "Nobody thought anything of it; she was a hooker or a showgirl, maybe both. Nobody cared. You've gotta love a place like that."
That place could now end up getting bulldozed.
The Palms' owner, Florida East Coast Realty, or FECR, has filed plans with Clark County to build four 45-story apartment towers and three commercial buildings on the site at 713 E. Sahara Ave., less than a mile east of Las Vegas Boulevard.
Commissioners are scheduled to consider the plans Sept. 6, county spokeswoman Stacey Welling said.
There's no guarantee the project will get built, or at least anytime soon. The landlord figures a groundbreaking is at least a year away, and no one has developed a residential high-rise in Las Vegas for several years, although some plans have been popping up.
If it did get built, the project would stick nearly 1,500 apartments not far from the Strip and spell the end of a decades-old, 200-unit complex that's seen a parade of characters over the years, from mob guys to dancers to casino bosses.
Cluster of towers
The Palms, next to the sprawling Commercial Center, has grass and dirt courtyards, a dog park called "Scentral Park" and a model unit designed to look like it's stuck in the 1960s, featuring beaded curtains, an old General Electric vacuum, a Zenith record player and a swivel Quasar television.
The Palms used to have six pools, but all were filled in, property manager Tonja Bradford said. Monthly rents range from $600 to $940, according to a brochure, and the complex is almost fully occupied.
This isn't the first time FECR has sought to build high-rises there. The Miami-based developer bought the property in 2007 and filed plans that year to construct five towers with 2,450 resort condos, county records show. But the economy crashed, and the towers never got built.
FECR executive vice president Wayne Hollo said this week that he did not have a construction timeline but guessed a groundbreaking is at least a year out.
Apartment rents have been climbing in Las Vegas but haven't been high enough to make high-rises profitable, real estate pros have said. FECR hopes to "coincide" the groundbreaking with a time when rental rates would make the project "economically viable," Hollo said.
Asked whether existing tenants would receive rental or moving assistance, Hollo said his company hasn't "gotten there yet" but recognizes "the importance" of playing a big role in the relocation process.
Toga-wearing goddess
Spanning 13 acres, The Palms was built in 1962, county records show. Its former nickname was "Mistress Central," and residents over the years have included some older, former Mafia guys, as well as former burlesque star Tempest Storm and one of the first topless dancers on the Strip, according to Bradford.
Mary Azzara, an 80-year-old former Caesars Palace cocktail waitress, has lived there since around 1965. A framed Las Vegas Review-Journal article about her, published in 1982, hangs in the leasing office. It describes her as a member of the "elite corps of toga-wearing 'goddesses'" who serve drinks at Caesars.
Azzara said in the story that she waited on Frank Sinatra "tons of times."
"He's the only man other than one of our pit bosses who pinched my butt and got away with it," she told the Review-Journal.
Azzara also worked at the Hacienda, the Flamingo and the Golden Gate. And she said in an interview Friday: "I never was a prostitute. I never had to do that. And that's the truth."
Oscar Goodman wrote about The Palms in his 2013 book, "Being Oscar: From Mob Lawyer to Mayor of Las Vegas — Only in America." His wife, current Mayor Carolyn Goodman, said this week that it "was probably one of the nicest complexes" in town when they moved to Las Vegas from Philadelphia and that they stayed in The Palms from 1964 to 1969.
Other tenants included the president of the Riviera and some "ladies of the night," she recalled.
"It was a nice mix of people," Goodman said.
Contact Eli Segall at esegall@reviewjournal.com or 702-383-0342. Follow @eli_segall on Twitter.
The Palms
— 200-unit complex on East Sahara Avenue opened in 1962
— Purchased for $24 million in 2007
— Apartments named for mobsters: The Bugsy, The Lansky, The Spilotro and The Lefty