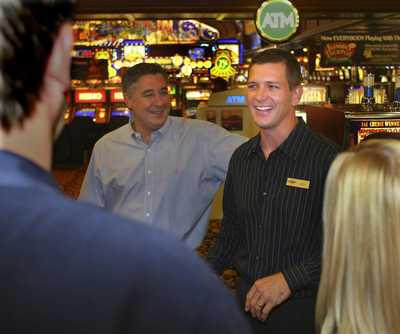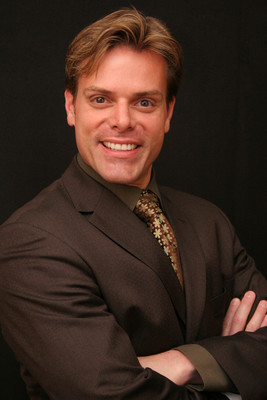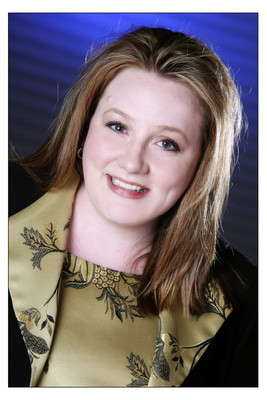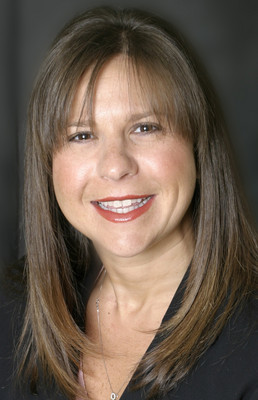 They began 2007 on a brave note, agreeing to broadcast their New Year's goals to Southern Nevada via the Review-Journal in January.
As the year draws to a close, these four professionals discuss whether they'll achieve their objectives, and talk about reassessing their plans amid a softening economy.
DALE ROWSE
Principal
Viridian Group
Goals in 2007: Rowse's New Year's goals included paying back Viridian's startup investors, doubling the number of agents in the real estate brokerage's residential division and going paperless to reduce the company's impact on the environment.
How he's doing: It's been a banner year for hiring at Viridian. Rowse planned early in the year to boost the company's residential division from three brokers to six brokers. By mid-October, he'd brought on five new agents.
"We're finding that, in a tougher market, a lot of agents desire the format we provide with our company, which takes a much more full-service approach with benefits like marketing, weekly coaching and incentives toward getting health insurance paid for by the company," Rowse said. "We also have a higher standard of accountability."
Viridian has also made progress on reducing its environmental footprint: All of its transaction software is Web-based, so agents can reduce their reliance on paper forms.
Paying off Viridian's investors will likely have to wait until 2008, because, like other brokerages, the company has experienced a broad slowdown in business as the housing market has stumbled.
Obstacles: Plummeting sales volumes and falling prices have hit the residential market hard, both in Las Vegas and across the country.
"The biggest surprise for us this year has been the changing market, and just how quickly it changed," Rowse said. "We have had to adapt and redefine success for ourselves."
The prognosis: Rowse said Viridian has still enjoyed a solid 2007, despite the ailing real estate market. Thanks partly to the opening of Sullivan Square, a high-rise community in southwest Las Vegas for which Viridian handles sales and marketing, Viridian posted a record-breaking sales pace in August. Viridian will ultimately fare well in 2007 because the company's brokers have been aggressive, Rowse said.
"We're not waiting for business to come through the doors," he said. "We're being very proactive. We're finding where the business is and making it happen."
MELISSA ZIMBELMAN
Realtor
Dyson & Dyson Real Estate Associates
Goals in 2007: Zimbelman wanted to double her home sales from 30 in 2006 to 60 in 2007, and she also hoped to bring on an assistant who could take her real estate practice's administrative reins and free her up to boost closings.
How she's doing: Zimbelman got her paperwork under control when she joined a brokerage that has a transaction-coordinating staff. Those coordinators handle most of the administrative tasks from the time a client signs a contract to the close of escrow.
Because of a slowing housing market, however, doubling sales has been a taller order. Zimbelman thinks she'll be closer to 50 sales in 2007 than to the 60 she'd originally planned.
Obstacles: Home sales in the Las Vegas market have tumbled in 2007. Builders sold 43.7 percent fewer homes from January to September than they sold in the first nine months of 2006, and sales of existing homes were off 39.4 percent in the same period. That downward trend has made boosting sales a Herculean task for most sales associates. Closings could drop more in the final months of the year, as the traditional holiday lull in home purchases kicks in.
The prognosis: Despite the down market, Zimbelman will at least come close to her goal. She partly credits diligent networking: Zimbelman has kept a list of past clients and acquaintances she's worked with in her eight years as a sales associate, and she's combed that roster for previous prospects who were unable to afford homes. Some prospects who couldn't afford a condominium at the market's peak in 2005 now find they can swing a small, single-family home.
Zimbelman has also attended more than her necessary share of continuing-education classes, with an additional emphasis on foreclosures and short sales. The instruction has helped her stay "on the cutting edge" of the specific issues such transactions present. She's also aggressively marketing on the Web, making sure her listings' pictures, text and virtual tours are top-notch to snag the attention of prospective buyers.
A positive attitude is also essential in a down market, Zimbelman said.
"Staying optimistic and enthusiastic is a big deal," she said. "A lot of agents are walking around with a black cloud overhead, and everyone can see that. Clients pick up on that impression. Agents should be telling people there's a light at the end of the tunnel. We're in a great city that will definitely recuperate."
ANDREA BEHRENS
Vice president, marketing and sales
Nevada Association Services
Goals in 2007: Following big gains in her company's client base in 2006, Behrens wanted to spend 2007 catching up on the customer-service side of the homeowners-dues collection business. On the agenda at the year's beginning were a client survey, a quarterly newsletter and an e-mail-notification system that would give property managers and homeowners associations current reports on delinquent accounts. Behrens also hoped to bring on new phone and computer systems to improve service delivery.
How she's doing: Behrens had accomplished three of her four objectives by the beginning of the fourth quarter. The only uncompleted aim is the purchase of upgraded phones and computers.
Obstacles: Growth has been the chief hindrance to installing new electronics at Nevada Association Services. The company, which boosted its collections accounts by more than 50 percent in 2006, has gone from 12 employees at the beginning of 2007 to 16 employees today. When tenants who leased roughly half of Nevada Association Services' office building vacated the space, the company decided to take over the entire 5,000-square-foot property. Now, Nevada Association Services needs more equipment than initially planned and additional upgrades and features to connect clients with staff members more efficiently. Unexpected information-technology expenses have included a new battery-operated hard drive to back up company records.
The prognosis: Behrens said the company is still on course to have new phones and computers by year's end. But Nevada Association Services' experiences show why forward thinking can be so important for businesses. Nevada Association Services has been in its building for just two years, and already needs to expand.
"We didn't plan far enough ahead," she said. "It's difficult, because you don't always know how quickly you'll grow, but it's a lot easier to plan ahead than have to start from scratch (with IT systems) two years later."
The delayed systems aren't restraining Behrens' momentum, though: She's already mapping out business resolutions for 2008, including a marketing plan for the company's e-mail-notification service and possibly another client survey as early as January.
JODY LAKE
General manager
Boulder Station
Goals in 2007: Lake's 2007 objectives entailed helping Boulder Station keep its position as "market leader" on the Boulder Strip and boosting rapport among supervisors and employees at the hotel-casino. Also, as a young leader with just seven years of gaming-industry experience when he took over Boulder Station in November 2006, Lake wanted to show that decades of experience in the business aren't necessary to achieve at high levels.
How he's doing: From shopping the property's nearby competitors and reviewing independent research in areas such as head counts and slot win, Lake said indicators point to Boulder Station's continued dominance on the Boulder Strip.
To boost team cohesion, the property has also held river-rafting trips for managers and a barbecue for employees. An October golf outing brought out managers and their employees, and supervisors will also participate in a bowling tournament just before Thanksgiving. Plans are under way for a spring golf event as well.
Lake also feels he's "doing pretty well" at shifting the prevailing paradigm away from the notion that gaming managers need years of experience to lead well. He also senses that the industry is generally more tolerant of younger executives today.
"It seems like we're seeing a lot more new faces and hiring out of college, rather than just hiring from the front lines where a dealer might have worked his way up to casino manager," he said. "The programs companies like Station have put together to grow managers into leaders have certainly attracted a new element."
Obstacles: The gaming industry relies on consumers' discretionary income, and patrons of Boulder Station and its competitors have felt the pinch of higher gasoline prices, rising utility bills and falling home equity.
The prognosis: An extra emphasis on marketing should help Boulder Station achieve its business goals in 2007, Lake said. Station Casinos has rolled out promotional initiatives such as guaranteed play, which assures players a minimum number of poker hands if they pay a certain amount.
"It's a daily battle now," Lake said. "Day to day, we're in the trenches, working with our corporate counterparts. The economy has provided some challenges, but we've gotten a lot more focused. We're getting ready to freshen up our property, and we're excited about 2008."
Contact reporter Jennifer Robison at jrobison@reviewjournal.com or (702) 380-4512.