Hospitality school exec passionate about his career
August 10, 2014 - 11:58 pm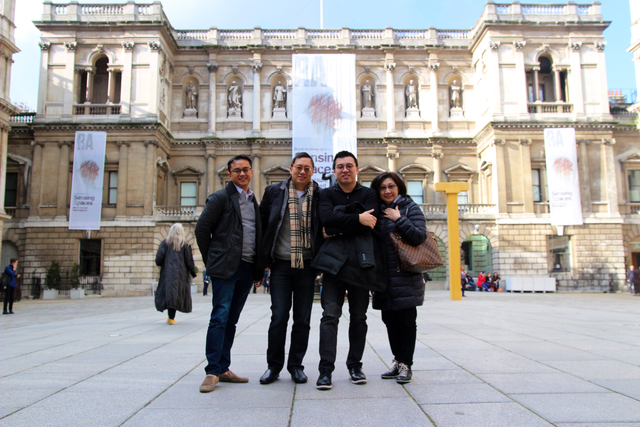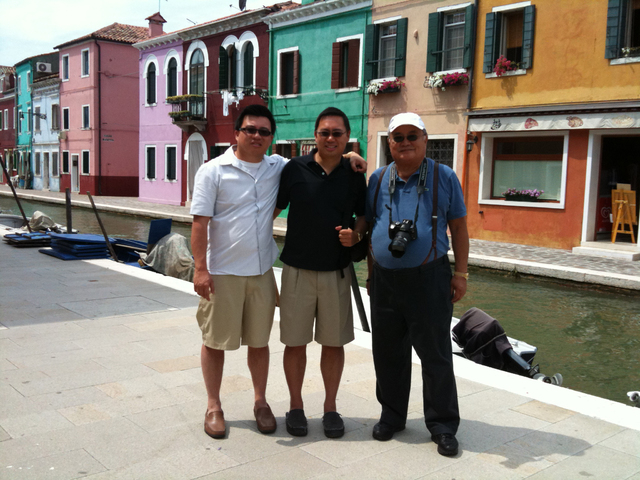 Tim Lam had a job.
Now he's in a career he's passionate about and gets to enjoy it with his brother, Marcus.
They are the co-owners of The International School of Hospitality in Las Vegas. Tim is executive director and Marcus is director of admissions at the school that opened in 2005 and offers short-term training in the hospitality industry for careers in concierge, conference management, event planning, catering, leadership and supervision, human resources, hotel operations, wedding coordination and design.
Tim Lam, 43, moved to Las Vegas 12 years ago from Washington, D.C., where he worked in international marketing for a plastics company.
"It wasn't my dream career because I love to travel," Lam said. "School is modeled after myself. Work should be fun. You should do something you enjoy because you do it so much better.
Why did you move to Las Vegas?
I have always had a love for hospitality, travel and tourism and I finally decided it's time to do something in life that I really enjoy. I decided to pursue my dreams of being in hospitality. I went to UNLV for a master's degree in hotels. I felt it was a good way to meet people and get in the industry.
Where did that lead you?
I worked at Caesars Palace for a year and a half. I was the housekeeping manager. My UNLV professor said you should pursue the hardest job you can find in a hotel because you will probably never get to it again. I enjoyed it. You meet people from different walks of life and you understand the challenges people go through and how teamwork comes together to get the job done at the end of the day.
Where did you go from there?
I left there and together with my UNLV professor started a consulting company in hospitality and from that the idea of the school came about. We started nine years ago. It was built for people like myself — if you're changing careers and new to hospitality and new to Las Vegas. If you're in hospitality and looking for advancement, where would you go? Sometimes going back to CSN or UNLV is not time-efficient or budget-efficient because you already have a degree or you don't have the time for it. There has to be something a little bit shorter and a little bit more practical and is really geared toward helping you get that job. That's where the school was born. If I had this opportunity, I might have taken it back then.
Where are your students from?
We attract a lot more people from out of state to come take the courses. They recognize Las Vegas is a hub for hospitality. I would say 65 percent are from Las Vegas. Every semester we get seven or eight countries represented. We get people from Mexico, Brazil, Spain, France and England. We even had a Mongolian student. Out of state, a lot of them from California and from the Midwest.
What's it like working with your brother, Marcus?
We have a close relationship and that's wonderful. It's very smooth. Of course, we have the day-to-day sibling rivalries and arguments. It's a good experience. We work well together.
What do you like to do for fun?
I love eating out. I try every restaurant imaginable. My two favorites are Bratalian and Sushi Roku. Bratalian is an Italian restaurant created by Carla Pellegrino. Her brother-in-law runs it together with her sister as the chef. It has great food and is superconsistent. Sushi Roku is in the Forum Shops and has a great mix of creative sushi and sashimi, not to mention hot entrees such as a prime rib with an amazing soy garlic sauce.
What else do you like to do?
I also love to travel. I make it a point to make as many trips as I can a year. I love to attend conferences and meet people.
Where did that interest come from?
I grew up in Hong Kong. My parents instilled in me this love for travel. They traveled everywhere. I always find myself looking for the next trip.
What do you like to read?
I like general fiction and business books. I enjoyed "Give and Take" by Adam Grant. It's about relationships in business and pleasure. It's a book we give to all of the guest speakers that come to the school. It's a simple principle that the success you derive is from helping others.