344-unit apartment complex on the horizon in Henderson
February 18, 2018 - 8:31 pm
Updated February 19, 2018 - 10:08 am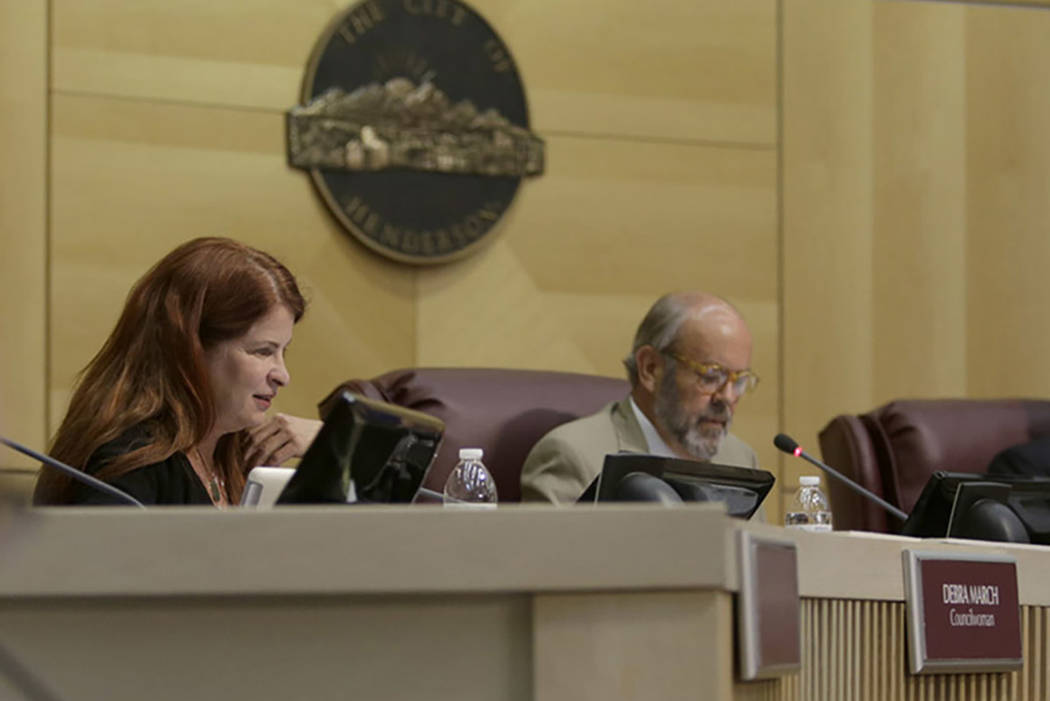 The Henderson City Council on Tuesday will consider a development agreement for an apartment complex located in booming west Henderson.
Although the project was approved in December 2016, a public hearing will be held to discuss the agreement between the city and an entity of Nevada West LLC to put a 344-unit development on 20 acres of a vacant lot. The complex will be located on the southwest corner of Gilespie Street and east Bruner Avenue, just south of a FedEx facility.
The development will consist of 23 buildings, a clubhouse, pool, movie theater and other recreational facilities.
City officials have touted west Henderson as a prime area for economic development and employment growth. The area is the future home of the Raiders headquarters and practice facility and Henderson West, a $950 million project that includes 103 acres of retail, offices and housing.
"West Henderson has exploded," said attorney John Marchiano, who represents the developers. "The place keeps getting busier and busier.
"These are going to be really nice apartments."
Nevada West LLC also owns The Domain, a 308-unit apartment complex on Coronado Center Drive in south Henderson. Rents there run from $1,000 to $1,400.
Marchiano said if the agreement is approved, the project will take roughly 15 to 18 months to complete.
City staff is recommending approval of the agreement.
Contact Sandy Lopez at slopez@reviewjournal.com or 702-383-4686. Follow @JournalismSandy on Twitter.