April Las Vegas home prices up 16.1 percent from last year
Updated May 8, 2018 - 7:56 am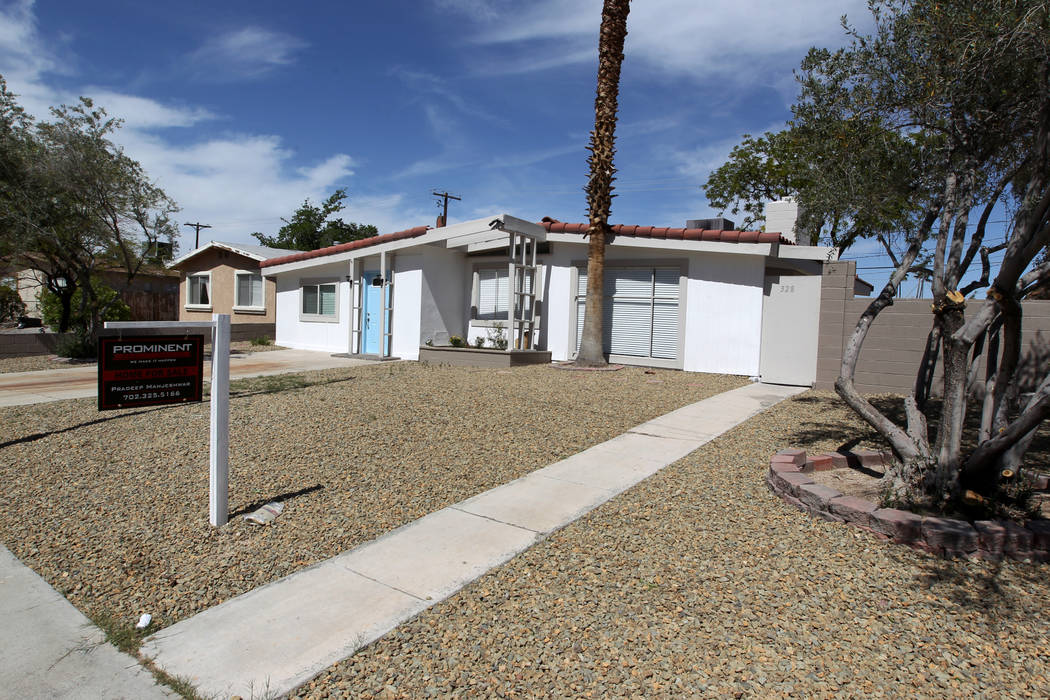 Las Vegas home prices soared in April from a year earlier as inventory kept tumbling, a new report shows.
The median sales price of single-family homes last month was $289,000, up 3.2 percent from March and 16.1 percent from April 2017, according to the Greater Las Vegas Association of Realtors.
Buyers picked up 2,878 single-family houses in April, down 8.7 percent from March but up 0.4 percent year-over-year.
Meanwhile, 3,816 such homes were on the market without offers at the end of April, down 0.5 percent from March and 24.9 percent from last April, the GLVAR reported.
The trade group reports data from its listing service, which largely comprises previously-owned homes. Single-family dwellings account for the bulk of the market.
Southern Nevada home prices have been rising at one of the fastest rates in the country amid increased demand and dwindling inventory.
"The biggest challenge we have in this market is available inventory, finding properties out there that people are willing to sell," GLVAR President Chris Bishop, a branch manager with Coldwell Banker Premier Realty, said in a statement. "We just don't have enough inventory to meet demand."
Contact Eli Segall at esegall@reviewjournal.com or 702-383-0342. Follow @eli_segall on Twitter.