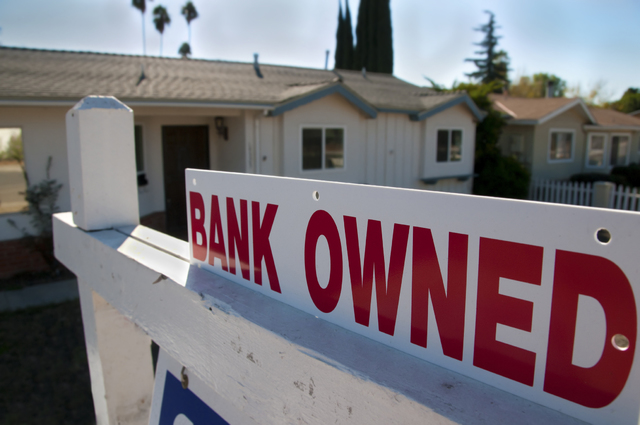 CARSON CITY — The attorney who won a Nevada Supreme Court ruling on Thursday upholding a nonjudicial foreclosure process used by investors and speculators to acquire homes at bargain basement prices said the court reached the right decision.
"The court reached the correct conclusion through a thoughtful analysis," said Las Vegas attorney Jacqueline Gilbert, who represented Saticoy Bay in the case against Wells Fargo, the original mortgage holder on a foreclosed home that was the subject of the dispute.
Gilbert said the Nevada court's unanimous decision has implications beyond foreclosure sales because it limits the definition of a state actor to those who truly act as or through the government when questions of a government "taking" arise.
Wells Fargo did not respond to a request for comment on the decision.
The case involved a home acquired by Saticoy Bay LLC Series 350 Durango 104 for $6,900 in back association dues and related costs in 2013. The foreclosure sale by the HOA Angel Point Condominiums came when the owners fell behind on their association dues.
Wells Fargo Home Mortgage had loaned the original owners just under $82,000 in 1997 for the purchase of the condominium. The sale extinguished the mortgage held by Wells Fargo.
The court found that the foreclosure process did not violate the Takings Clauses of the U.S. and Nevada constitutions. It also found that due process rights were not violated because the process does not constitute a state action.
The Supreme Court ruling is expected to settle the dispute even though the 9th Circuit Court of Appeals last year issued a decision that conflicts with the Nevada court ruling. The appeals court found in a 2-1 decision that Nevada's process did violate constitutional protections.
But Las Vegas attorney Michael Bohn, who was involved in the 9th circuit case called Bourne Valley Court Trust versus Wells Fargo, said the Nevada high court ruling will be the controlling law on the issue.
Bohn, who represented Bourne Valley, said the law is clear on the question. When a federal court is construing a state statute, the interpretation given by the state's highest court is binding, he said.
"The 9th circuit's incorrect interpretation is not binding," Bohn said.
Gilbert said: "We believe the 9th Circuit in Bourne Valley Court v. Wells Fargo expanded the reach of who is a state actor for purposes of constitutional questions, setting dangerous precedent."
Contact Sean Whaley at swhaley@reviewjournal.com or 775-461-3820. Follow @seanw801 on Twitter.
RELATED
Nevada retains high rank in foreclosures
Nevada Supreme Court hears case on real estate crisis foreclosure sales
Nevada remains among top three foreclosure states