Could real estate be a big ticket item for next year's presidential election?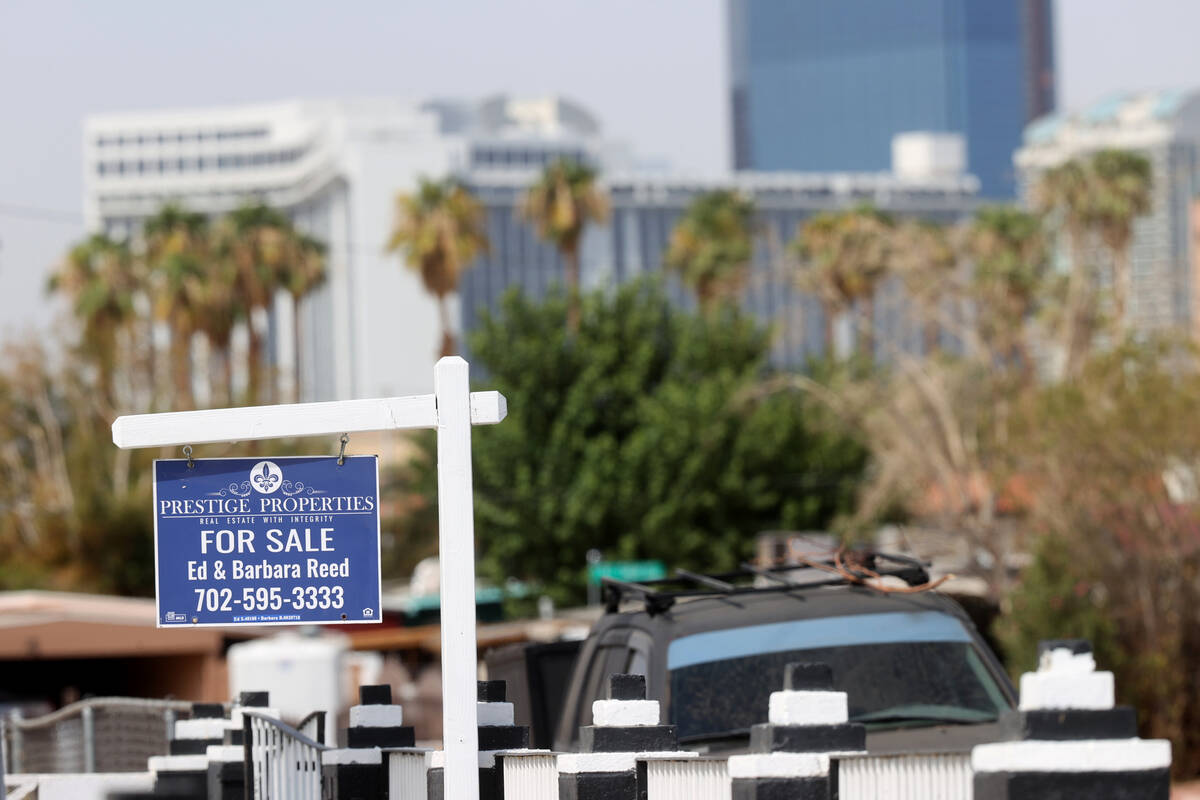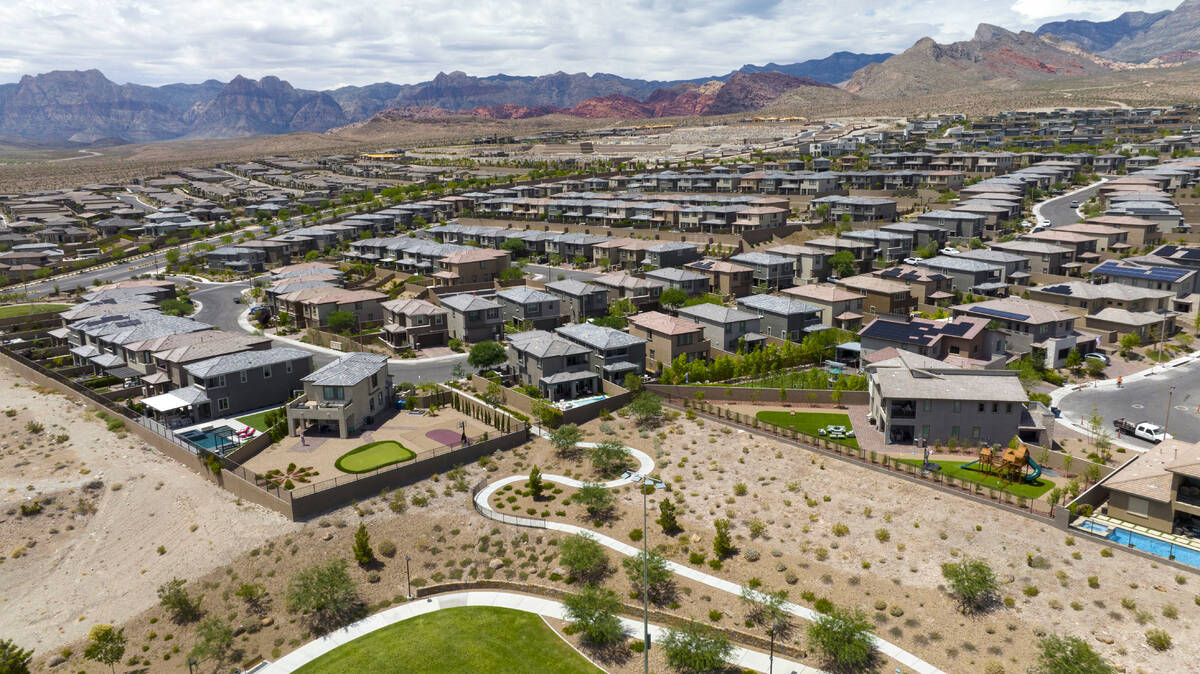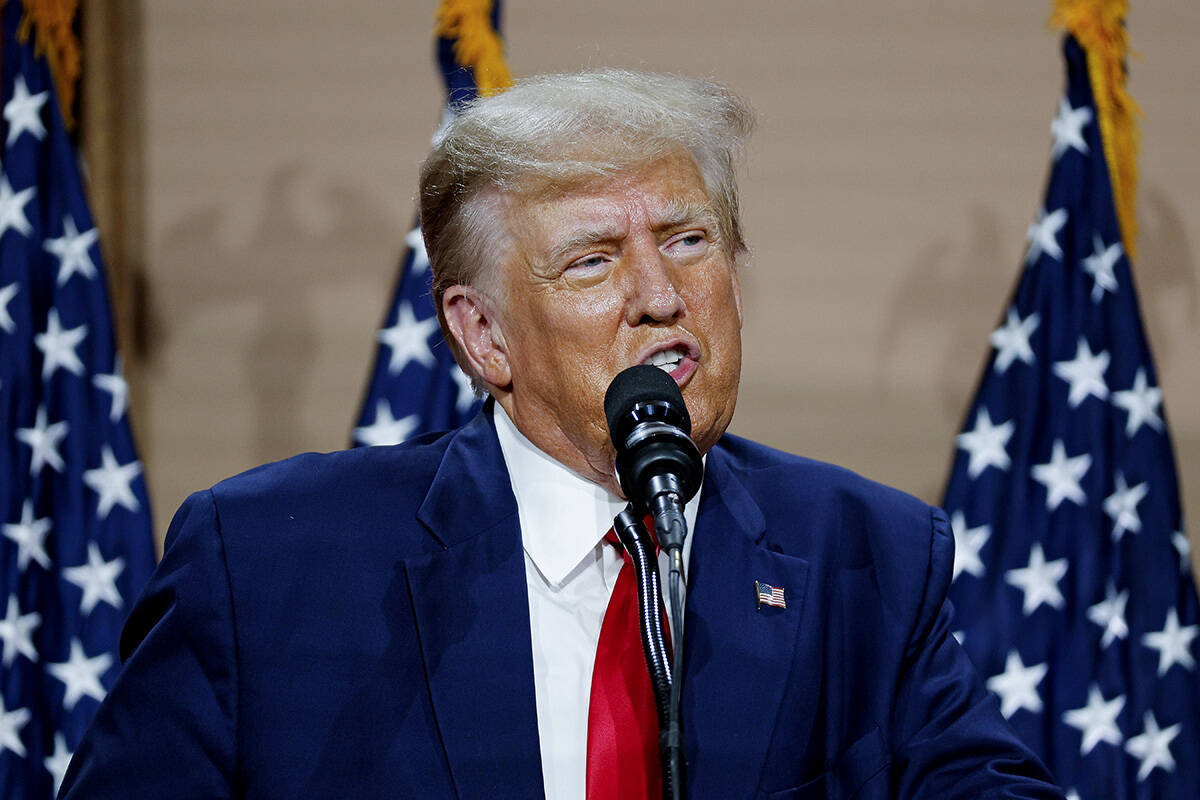 Mortgage rates are the highest they've been in decades, residential home supply is at an all-time low, and rental rates are regularly breaking records. The question is, heading into the next U.S. election cycle, could real estate become a key issue for voters in 2024?
Brian Gordon, principal of Applied Analysis, an economics analysis company based out of Las Vegas, said it most definitely could be a big-ticket item if things continue to get worse in the lead-up to Nov. 5 of next year.
"I think housing is a big topic for the public as a whole," said Gordon, who spoke recently at a Commercial Alliance Las Vegas Education Symposium. "Mortgage rates are above 7 percent, the cost of housing is rising, rental rates remain elevated. And this is hitting consumers in the pocketbook, and when consumers face economic challenges in their daily lives, that certainly has the potential to bleed into the political realm."
The U.S. housing market has been on a roller coaster ride since the start of the pandemic, when low interest rates and cheap money fueled both a buying and building frenzy. However, runaway inflation last year forced the Federal Reserve to dramatically raise interest rates, which has in turn cut the supply of homes up for sale as buyers pulled back.
In July, President Joe Biden's administration introduced the Housing Supply Action Plan, which looks to clear red tape when it comes to local land use and zoning rules and to expand financing for low-income housing and promote commercial-to-residential conversion opportunities.
Tim Kelly Kiernan, a broker and branch manager for Realty One Group who has worked in the valley since 2008, said several issues related to real estate will most likely be key election talking points given how high mortgage rates are right now (more than 7 percent), and the fact that inventory is down a whopping 60 percent in Las Vegas year over year.
"Interest rates are the issue," he said. "People who want to sell or need to move to a larger home aren't primarily because they have a very low interest rate on their current mortgage and don't want a 7 percent-plus (mortgage) rate on their new home. I think incumbents need to address real estate head on as a major issue in the upcoming election."
He added there are several issues candidates could key on related to the overall real estate scene.
"Affordable housing, property taxes, zoning regulations, and sustainable development are likely to be key topics for debate. With the ongoing housing crisis and climate change concerns, candidates must propose innovative solutions to ensure a thriving real estate market that benefits both investors and ordinary citizens. As such, the real estate industry has become an important topic for those running for office, reflecting its undeniable influence on society and the economy."
Charles Dougherty, a senior economist at Wells Fargo, said there is a no more important word than "inflation" right now when it comes to the economy, and there is a possibility it remains a key issue for the voting public next year given the current market and the Fed targeting a 2 percent inflation rate. It sits at 3.6 percent.
"What you see happening in the housing market right now is that affordability has worsened significantly because home prices have risen quickly and then financing costs have gone up quite considerably," he said. "So that has caused overall housing market affordability to deteriorate to lows that we haven't seen since the 1980s."
Locally, governments and politicians have started to take notice. Clark County has poured close to $200 million into its Welcome Home Project, which was created in 2022 and looks to address the lack of low-income housing in the Las Vegas Valley.
U.S. Sen. Catherine Cortez Masto, D-Nev., has worked on initiatives related to affordable housing in the state — securing more than $1 billion — including a recent push to access cheap federal land.
She said in an email response to the Las Vegas Review-Journal for a previous story that the goal is to make living in the state affordable.
"We need to lower housing costs in Southern Nevada and make sure our families have homes and apartments they can afford."
Gordon said the Fed announcing they weren't raising rates Sept. 20, keeping the federal funds rate at 5.25 to 5.5 percent — but reserving the right to hike them once more this year — indicates there may be a soft landing in store for the economy coming out of last year's inflation boom, and the better the overall economy is doing next year, the less likely it could factor into the polls.
"I think the expectation was that the national economy would have experienced more weakness during the past year or so, and that hasn't necessarily unfolded as expected. And the pause in the federal funds rate, signals that we may be finding a more balanced environment. And given where inflation has trended, where interest rates are headed and where the job market stands, there's the potential for the economy to avoid difficult times in the quarters ahead."
Contact Patrick Blennerhassett at pblennerhassett@reviewjournal.com.