Developer plans 5-story apartment building near The Orleans
Updated June 13, 2017 - 10:53 pm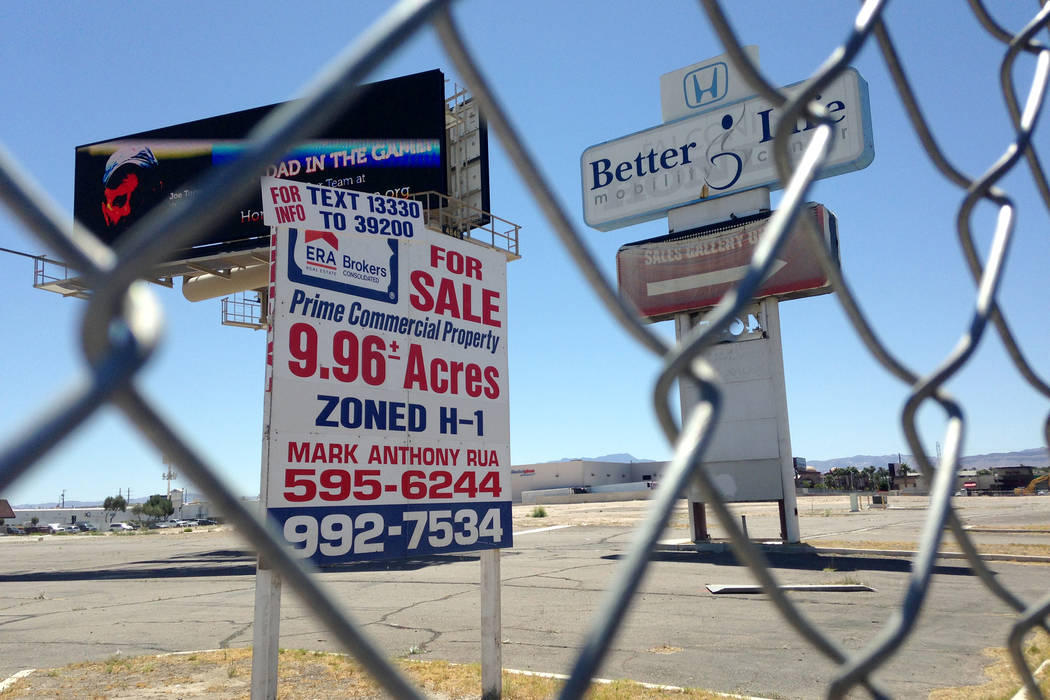 When the economy was booming and high-rises were supposed to sprout all over town, investors last decade tried to build twin condo towers near The Orleans.
The project fizzled, like so many others from that era, but developers haven't given up on the site.
Clark County commissioners last month approved plans by developer Fred Victorson for a five-story, 293-unit residential complex at the southwest corner of Tropicana Avenue and Cameron Street, two miles west of the Strip.
The proposal comes amid an apartment-construction boom in the Las Vegas Valley that has been heavily concentrated in the suburbs but is now also bringing some projects to urban areas.
Victorson largely declined to comment on his plans and didn't want to say much about his background, either. However, he said that he would build the complex as condos listed for rent, and that he's trying to line up financing.
When seeking out-of-town funding, he said, you "have to sell Vegas before you sell the location."
The vacant 10-acre site was once home to Falconi's Tropicana Honda, and during the go-go years last decade, a luxury high-rise complex called Pinnacle Las Vegas was planned there.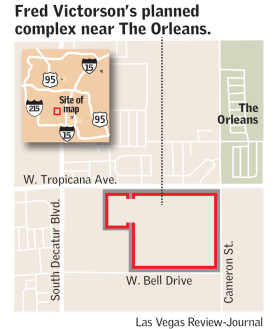 The $850 million condo-hotel project by the Falcon Group called for two 36-story towers packed with amenities and linked with three levels of sky bridge suites.
Falcon wasn't the only one looking to build opulent towers back then: With the valley awash in easy money, investors pitched plans for dozens of high-rises as part of the "Manhattanization" of Las Vegas.
Marketing materials for Pinnacle show plans for 1,104 units, a hibiscus-shaped pool, a quarter-mile garden jogging path, a spa, a putting green, executive loft offices and a "quaint collection" of restaurants.
Moreover, a "digital concierge service" would have let residents "perform an array of tasks with the touch of a button. Summon the valet to retrieve your car, change the temperature of your bedroom, play your favorite music selections, schedule a tee time" and more.
All told, units would have ranged from 574 to more than 10,000 square feet, with prices ranging from $400,000 to above $20 million, the marketing materials show.
The developers announced in mid-2006 that they "secured" the "first level of project financing," and work crews cleared the site in summer 2007. But like most proposed towers from those days, Pinnacle never came out of the ground.
New York's Petra Capital Management acquired the site through foreclosure in spring 2013 and sold it months later to current owner Syncept Real Estate in Southern California, property records show.
Syncept chief executive Fangbin "Fred" Jiang referred questions about Victorson's project to the site's listing broker, Mark Anthony Rua of ERA Brokers Consolidated, who did not return calls seeking comment.
Pinnacle's former development director, Michael Bellon, told the Las Vegas Review-Journal on Tuesday that lenders wanted his group to pre-sell perhaps 55 percent of the units before they'd release the first pot of funds.
The developers found buyers for around 48 percent of the units, he said, but projects began to get canceled "everywhere" in Las Vegas, the economy was imploding, and Pinnacle's builders lost their funding and scrapped the project.
Pinnacle would have been "an interesting place to live," Bellon said. But, he added, "timing is everything."
Contact Eli Segall at esegall@reviewjournal.com or 702-383-0342. Follow @eli_segall on Twitter.