Do renters have the upper hand in Las Vegas right now?
Updated June 2, 2023 - 8:34 pm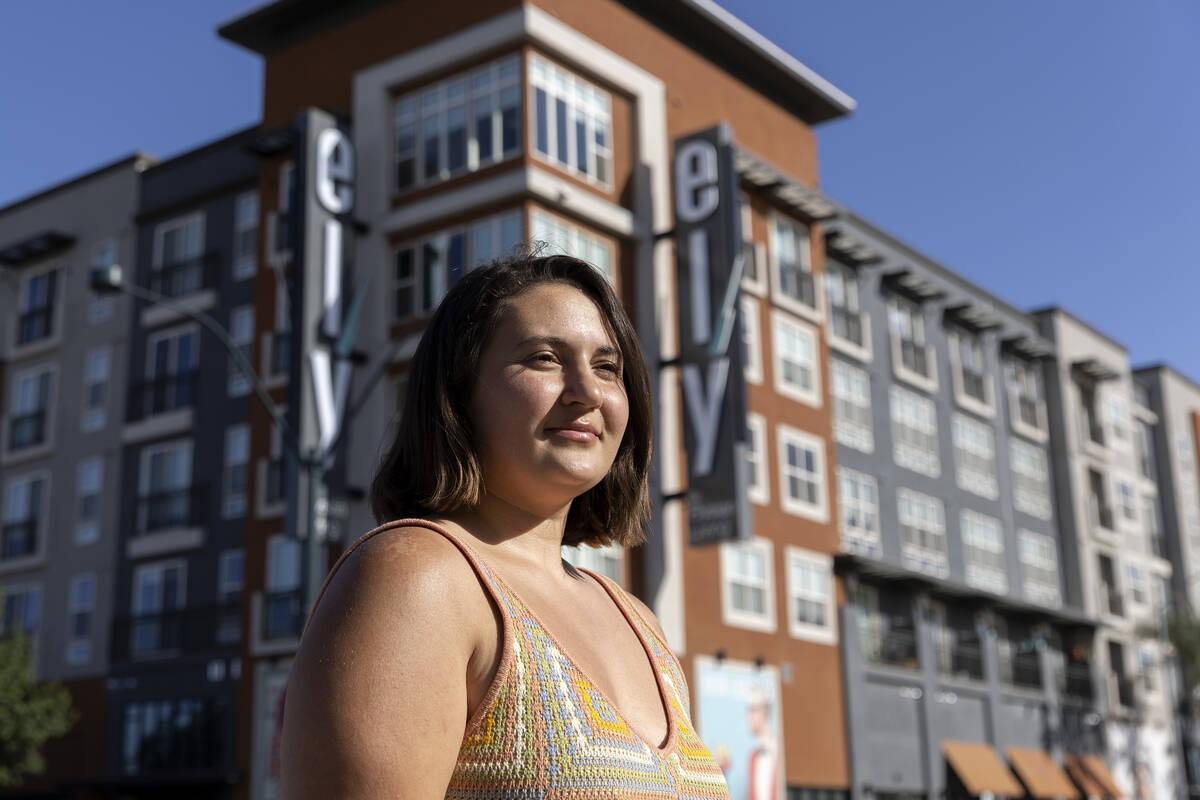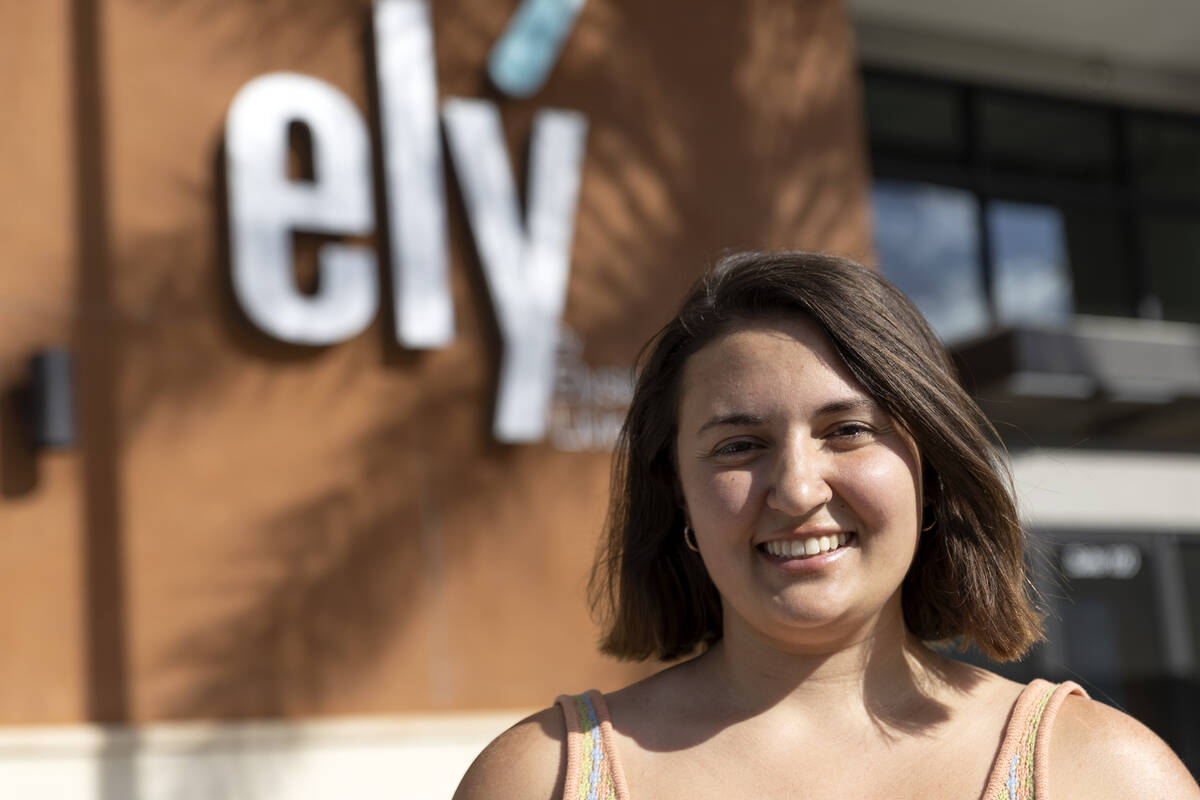 When Kiara Ringgenberg and her boyfriend moved to Ely at Fremont Street in downtown Las Vegas this April, they found the developer, The Calida Group, was more than happy to have them given current market conditions.
"We were going to move in May since that's when our lease was ending, but we wanted to move sooner rather than later," said Ringgenberg, who added the couple moved from Helix on Alta Drive to get a better location and appliances. "Ely offered us two weeks of no rent to get us moved in on the timeline we wanted."
Ringgenberg said they also received music festival passes to this September's Life Is Beautiful, which she said were given to all residents.
"They also throw resident events every month providing food and entertainment," she added.
Ringgenberg's experience is not unique. If you click on the website for any multifamily development in Las Vegas now, chances are you're going to get hit with an incentive-laden rental offer. Developers are doling out a multitude of perks, including a free month's rent or parking, to lure renters to their properties — a trend occurring across the country.
Real estate listing company Zillow said approximately 27 percent of rentals on its platform across the U.S. are now offering at least one concession, up 6 percentage points from this time last year.
Renters have the edge
Rents across the Las Vegas Valley decreased by 2.2 percent in the first quarter of 2023 compared with the same period of 2022, with the average rent now sitting at $1,430 a month, according to a Nevada State Apartment Association report.
Shawn McCoy, the director of the Lied Center for Real Estate at the University of Nevada, Las Vegas, said high interest rates have put pressure on developers and led to a construction slowdown. That, in turn, has given renters a bit of an edge in the current housing market.
"Rents are definitely falling," said McCoy, "and in respect to concessions, when I speak with multifamily developers, much of the story is about what is the optimal way to confront pressure in the market to reduce rent, and a lot of it is marketing."
McCoy said developers looking to entice renters are sweetening the pot knowing renters are shopping around the city instead of picking rental units simply based on zip codes.
"Oftentimes it is more appealing to a renter for a developer to say, 'Hey I am going to give you $1,000 upfront' in terms of say a free month's rent as opposed to reducing my monthly rent by say 30 bucks a month. So when I speak to developers, much of what I hear is they can in principle compress rent either way. However, renters are often more attracted to up front sums of money."
The Nevada State Apartment Association, which represents more than 180,000 rental housing units, acknowledged in a statement to the Review-Journal that the Las Vegas rental market has seen a "decrease in rent prices with growth in available units."
"Reasons for this shift include upcoming inventory increases, current vacancies and changes in renter patterns," the statement said. "It is not uncommon, when these trends exist in a market, for landlords to offer concessions to renters to incentivize them to renew their lease or to attract new tenants to a unit. These concessions could include a free month of rent, reduced security or rent deposits, upgraded parking or more."
Among major metros, Las Vegas had the fifth-largest jump year over year in Zillow's online listings that offer concessions, according to the company. Those listings rose from 22 percent of all listings in 2022 to 37 percent this year, ranking Las Vegas 16th in terms of the total share of listings offering a concession. Washington, D.C., had the highest percentage (48 percent) followed closely by San Jose, California (46 percent).
Housing market's roller coaster ride
Online real estate brokerage Redfin recently released a similar report about rental concessions, noting this all dates back to COVID-19.
"There was a surge in homebuilding during the pandemic as builders tried to capitalize on the moving frenzy, especially in pandemic homebuying hot spots," the report said. "Now that rising rates have pushed many buyers out of the market, builders are trying to sell off their backlog of inventory by offering perks like money toward the buyer's closing costs, gift cards and even free cars."
The global housing market has been on a roller coaster ride since the start of the pandemic. After a surge in housing activity during COVID, home sales pulled back in the second half of 2022 when central banks across developed countries hiked interest rates, which has led to a contraction in housing starts, sales and prices that has carried over into 2023.
According to Zillow, however, Las Vegas is the only major metro that saw year-over-year declines in rent, and McCoy said this may be a sign of a healthy local market.
"In a competitive marketplace it's really, really hard for a landlord to stick it to a renter because renters can shop around," he said. "And because the market is tightening up, landlords may really want to lock in occupancy and have preferences for very stable cash flows with the expectation of going into a rental market where demand might not be very high."
According to the Nevada State Apartment Association, part of the reason rents are dropping in Las Vegas is because of a drop in "out-of-state interest," largely from California. Jeff Tucker, a senior economist with Zillow said Las Vegas is part of a larger geographical real estate area that tends to climb and drop more than average.
"The Southwest market seems to have this higher variance, so it gets sort of these bigger swings in housing market cycles," Tucker said. "And it looks like Vegas and Phoenix, which had the second-lowest year over year rent growth, it just seems like they go through really acute boom-bust cycles, and it definitely seems like it's shifting over to that bust phase."
Contact Patrick Blennerhassett at pblennerhassett@reviewjournal.com or 702-348-3967.