Ex-girlfriend of 'Jersey Shore' star selling Las Vegas home for $1.5M
Updated January 27, 2023 - 10:40 am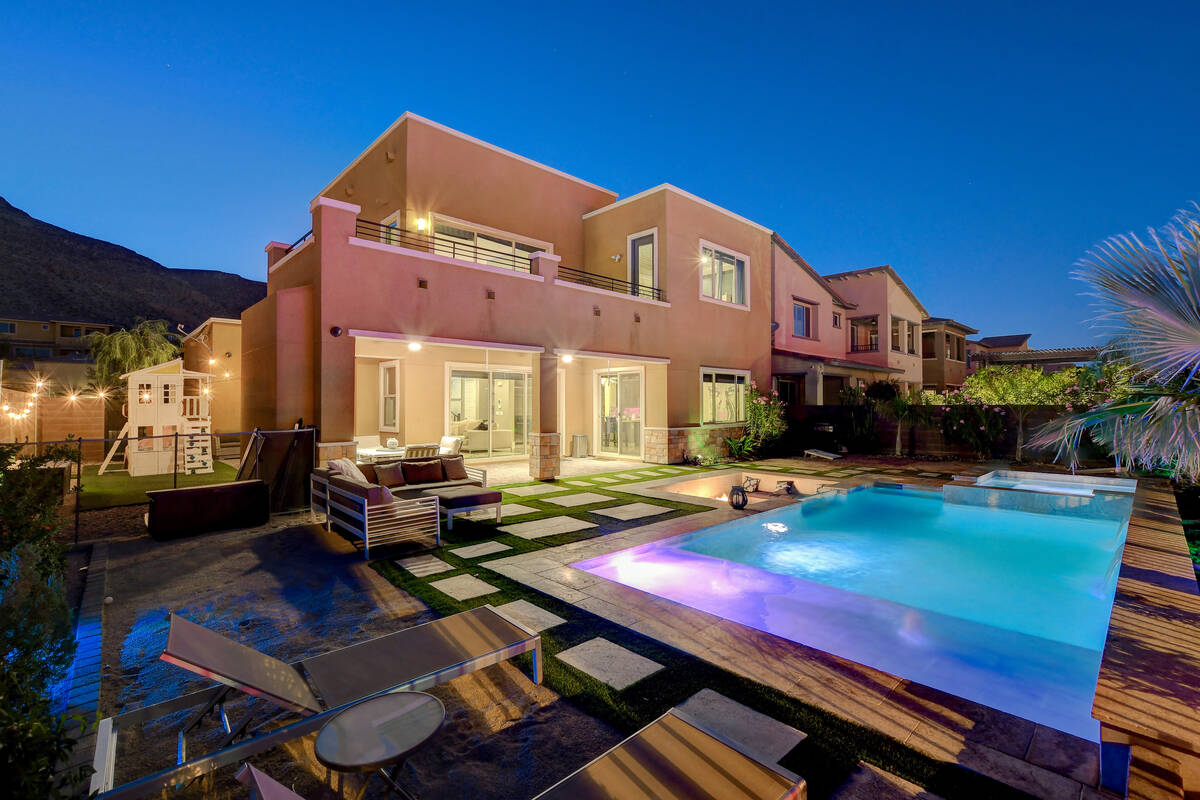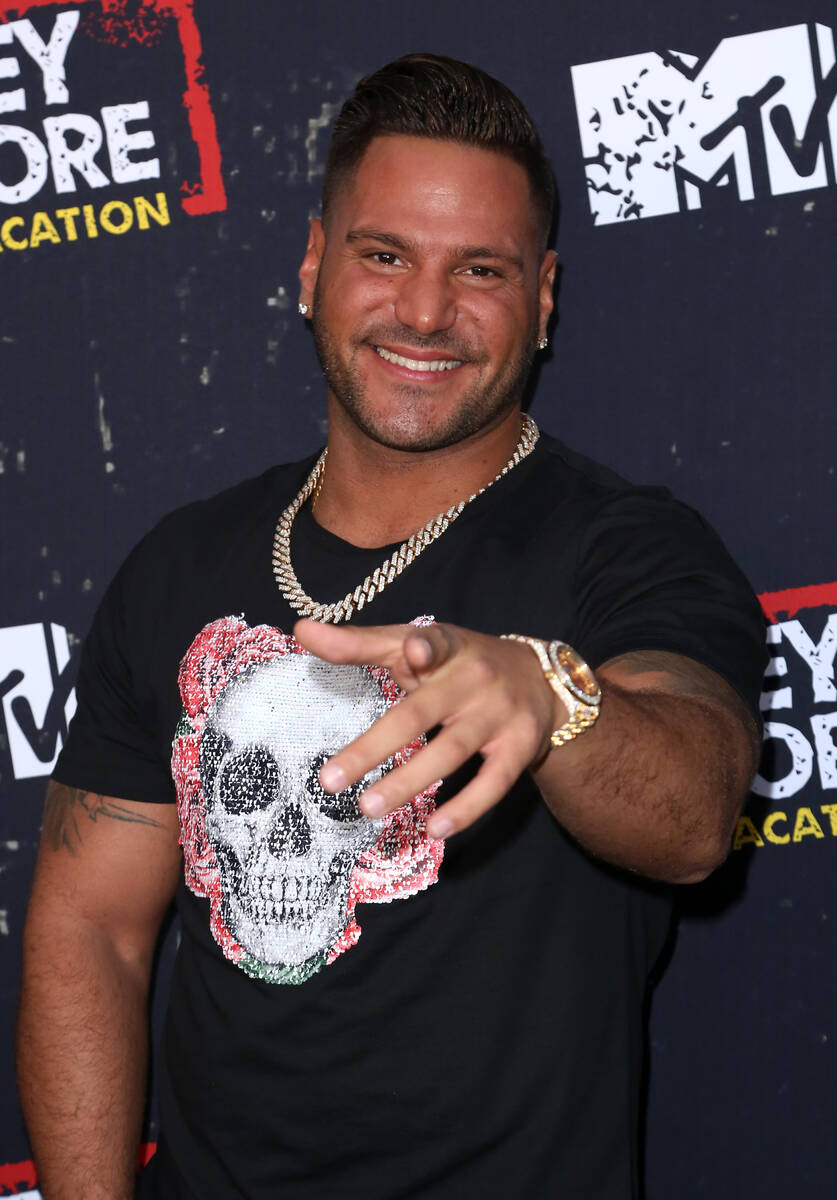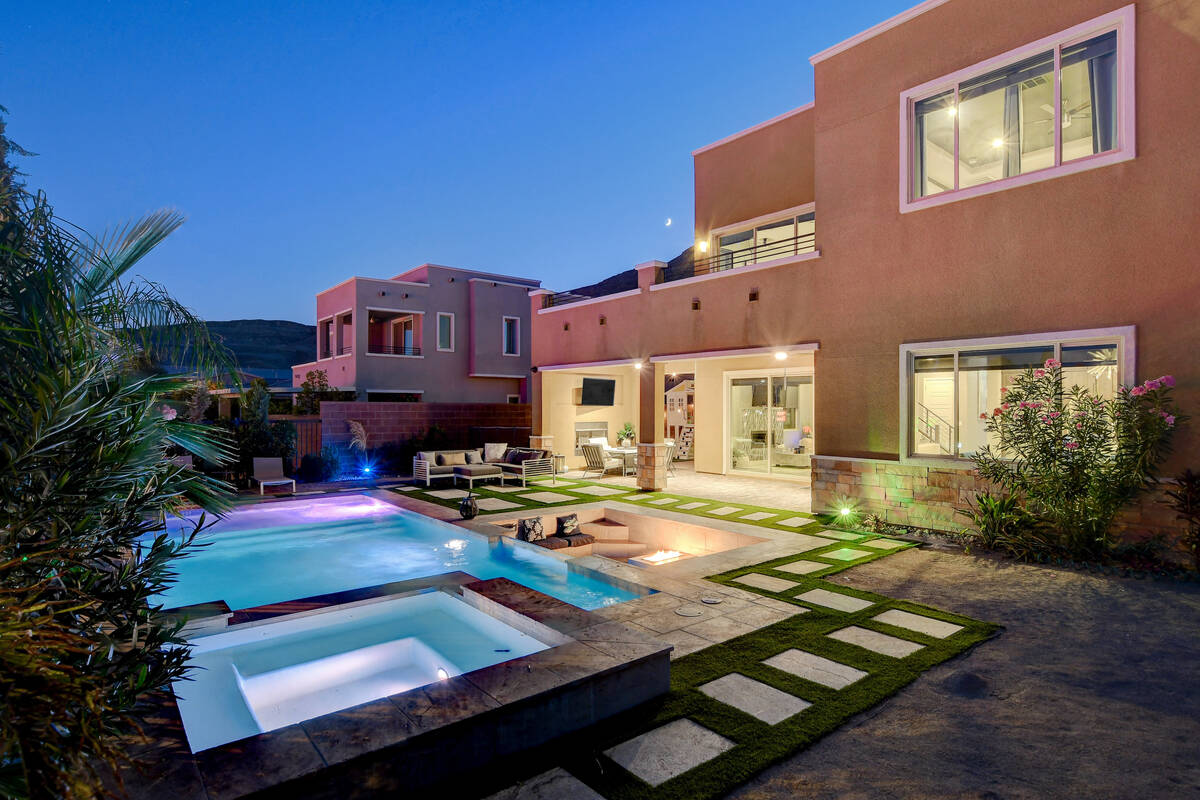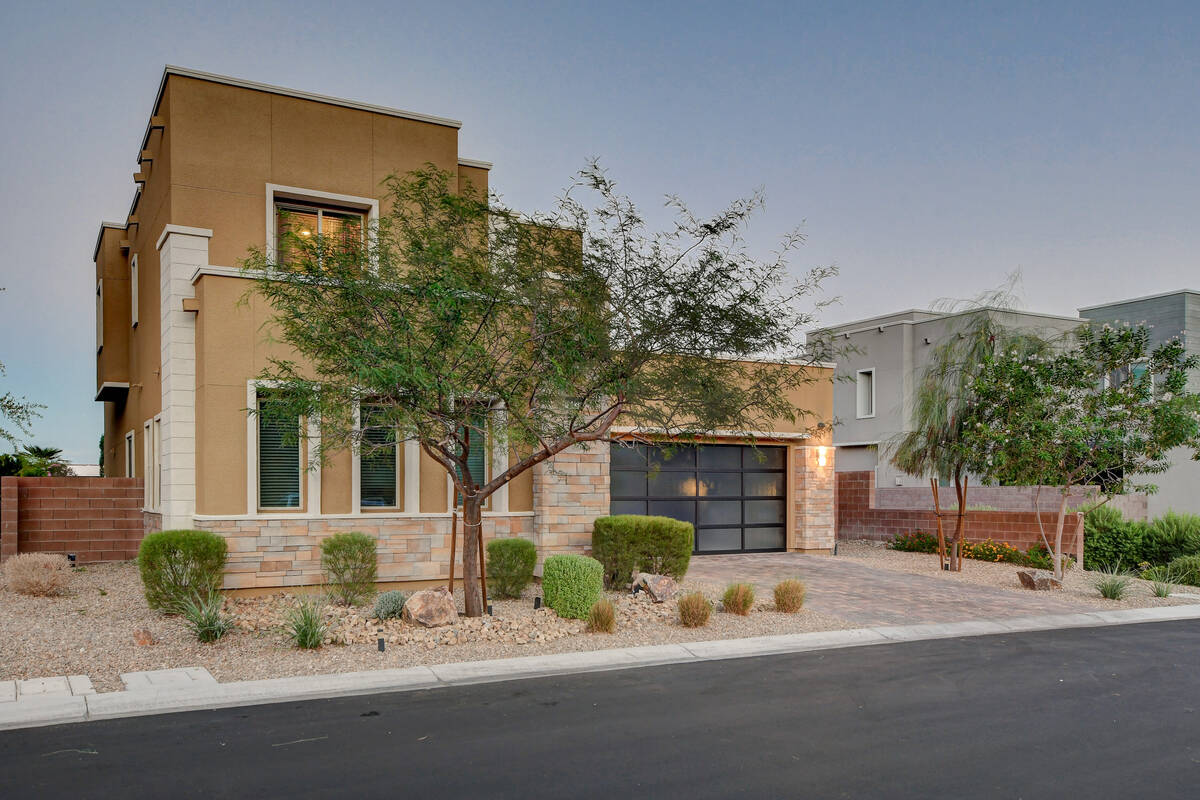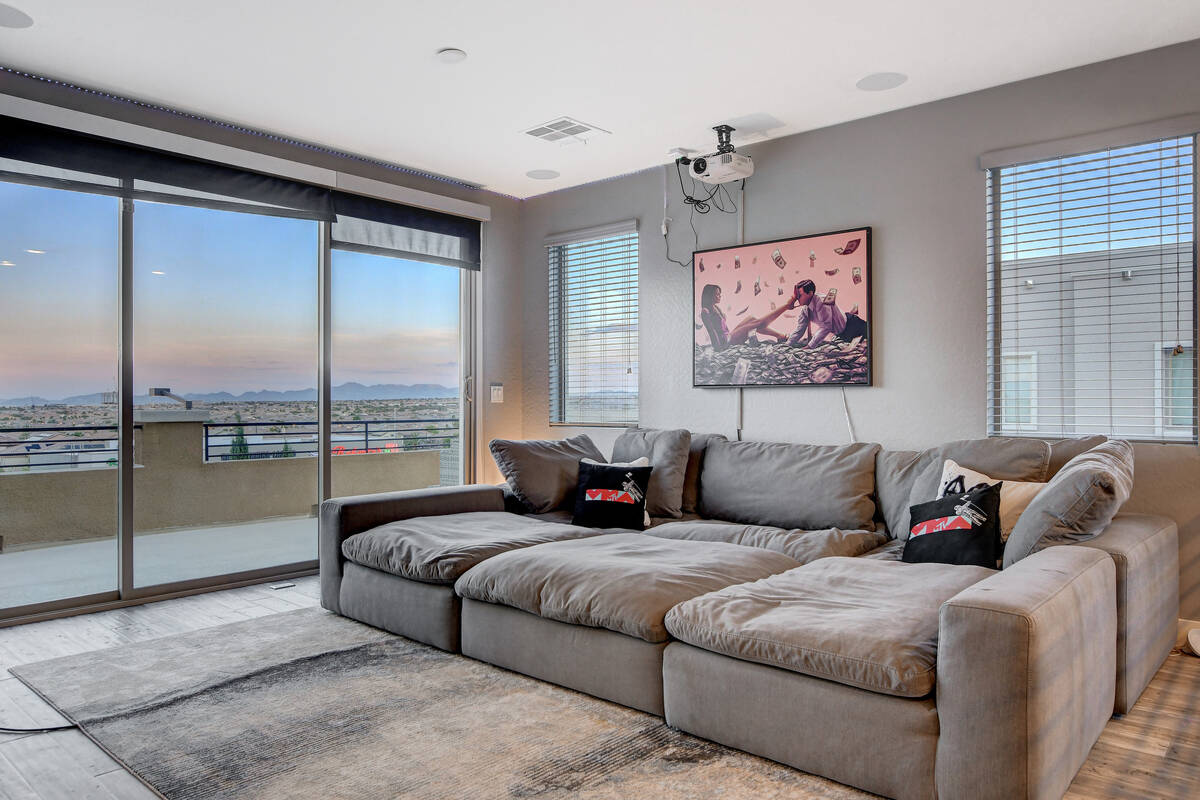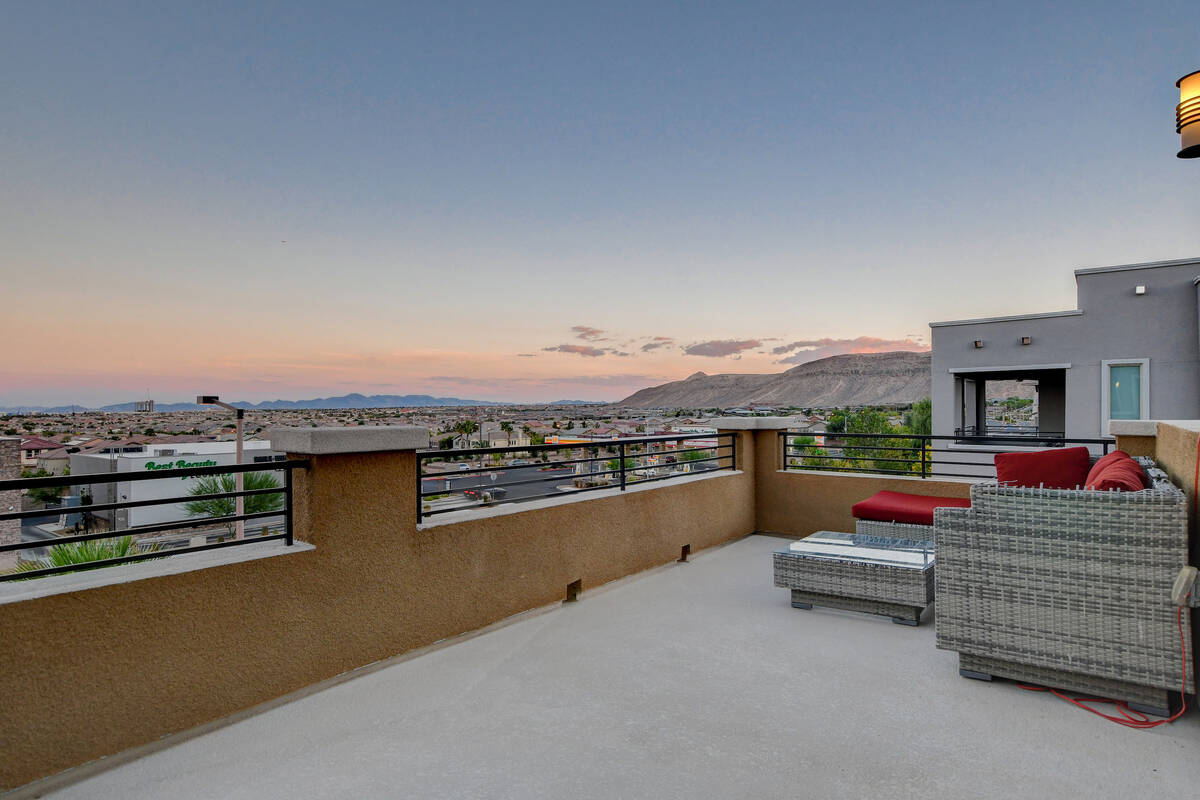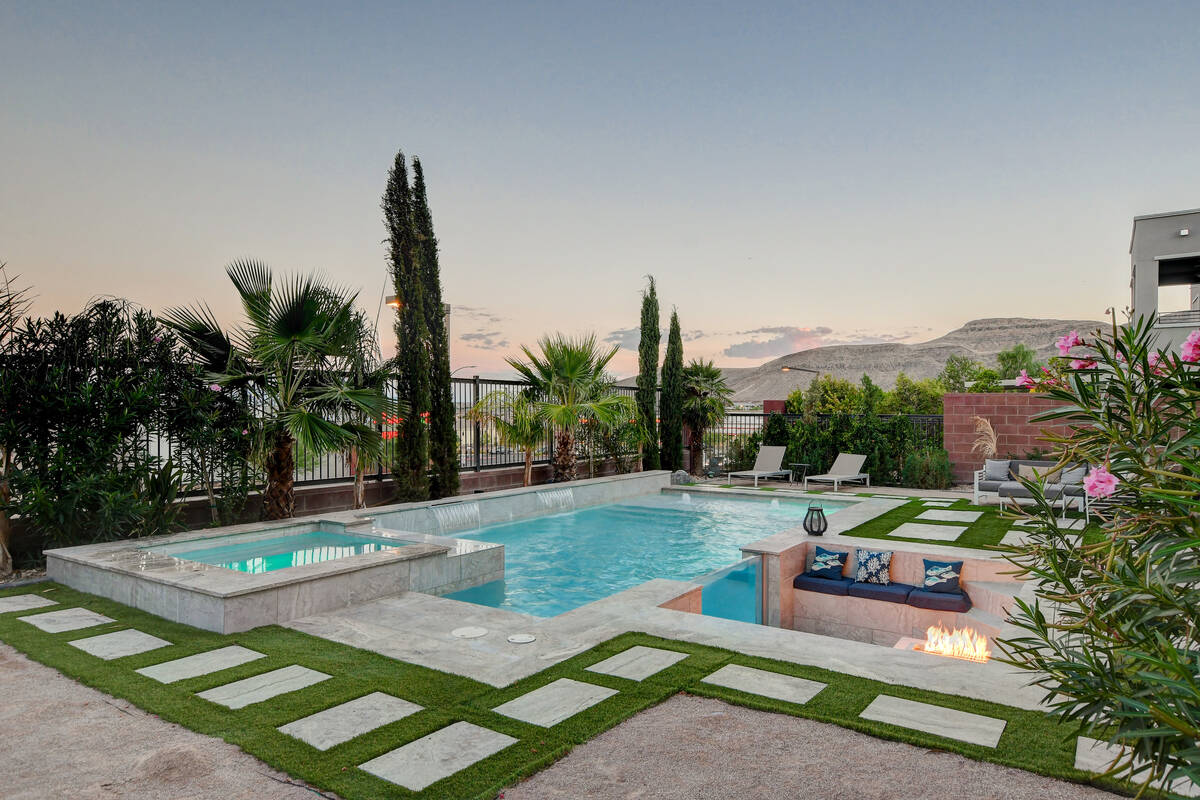 Jennifer Harley, a media personality from MTV's "Jersey Shore" orbit, is looking to cash in on her upscale Las Vegas house.
Harley — who dated a star from the hard-partying reality show, appeared in a spinoff series and has garnered headlines herself — is trying to sell her 2,955-square-foot home in Summerlin for almost $1.5 million.
The two-story, four-bedroom house near Hualapai Way and Sunset Road boasts panoramic views of the Las Vegas Valley, marble flooring and custom cabinets. The backyard features a sunken fire pit with a glass window looking into the pool, listing materials say.
It went on the market Jan. 6. Harley, a licensed agent with Realty One Group, listed the place herself.
Harley agreed this week to speak with a Review-Journal reporter for this story and provided photos of the house. She subsequently did not respond to multiple attempts to reach her.
Litigation
Harley and her now-ex-boyfriend Ronnie Ortiz, one of the main cast members from "Jersey Shore," acquired the suburban Las Vegas house in 2018 for almost $726,000 from builder Woodside Homes, property records show.
Ortiz — also known as Ronnie Ortiz-Magro — sued Harley and others in fall 2021 in Clark County District Court. According to the lawsuit, the home was solely occupied by Harley, and Ortiz wanted to sell it and split the proceeds.
He alleged that Harley refused to cooperate with a potential sale.
Attorneys for Harley later filed court papers saying she and Ortiz bought the home shortly after their daughter was born, and they planned to raise her there.
After the couple split up, Harley initially moved to a rental property she owned, and the Summerlin house went on the market.
Ortiz lived there while it was up for sale, Harley's court filing indicated. She alleged the house "could not be sold" during that time because her ex did not keep it in "showable condition."
As seen on Zillow, the house was listed for sale in September 2019 at nearly $870,000. The price was slashed by $20,000 on March 5, 2020 — just before the pandemic shut down much of Las Vegas' economy — and the listing was removed altogether in July 2020.
Last month, paperwork was recorded with the county showing Ortiz transferred 50 percent ownership of the house to Harley. She put the home up for sale a few weeks later.
Ortiz's attorney Les Berman said he was unable to comment for this story, as litigation is still ongoing.
In the spotlight
Harley appeared in the TV series "Jersey Shore Family Vacation" and gets plenty of attention on social media, with some 665,000 followers on Instagram and around 18,000 on her real estate Instagram page.
According to news reports, she has also faced legal troubles in America's casino capital.
In 2021, Harley was arrested in Las Vegas on a domestic battery charge after a man called 911 to report that she had pulled a gun on him, the Review-Journal reported.
Prior to that, she had been arrested on a misdemeanor domestic battery charge at least three times in Las Vegas, the Review-Journal reported.
The Clark County district attorney's office declined to prosecute at least one case involving Harley, and at least one other case was dismissed, the newspaper reported in 2019.
Contact Eli Segall at esegall@reviewjournal.com or 702-383-0342. Follow @eli_segall on Twitter. Review-Journal staff writer Sean Hemmersmeier contributed to this report.