Existing Las Vegas home prices up 13.4 percent from 2016
November 8, 2017 - 5:08 am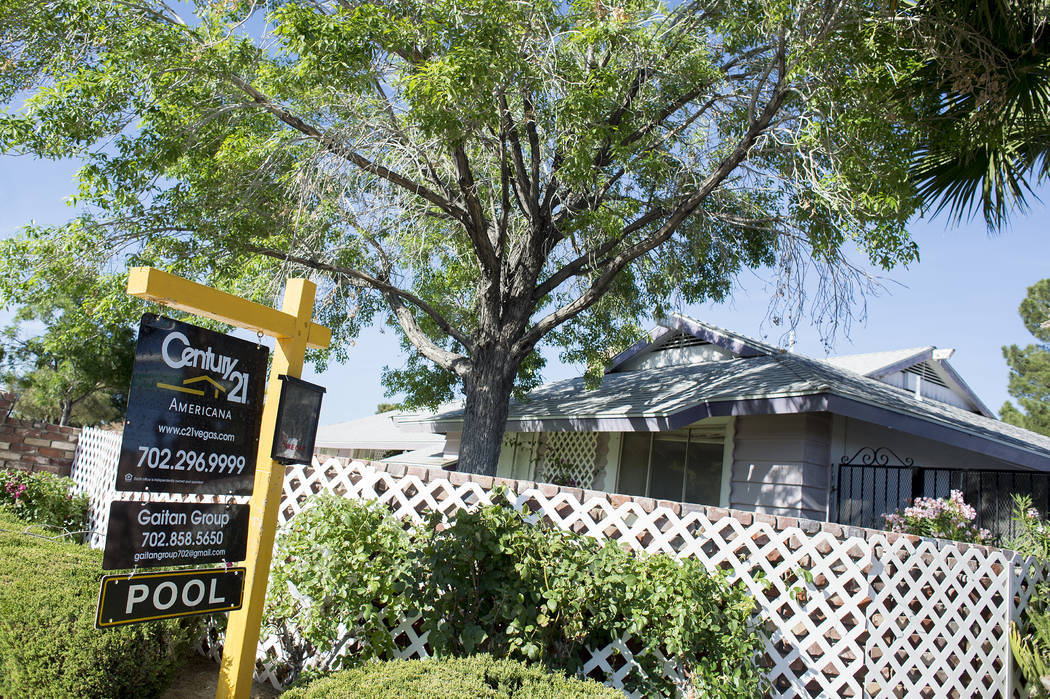 Las Vegas home sales and prices were up last month from a year ago as inventory kept sliding, a new report shows.
Buyers picked up 2,970 single-family homes in Southern Nevada in October, up 1.9 percent from September and 13.3 percent from October 2016, according to the Greater Las Vegas Association of Realtors.
The homes sold for a median price of $263,000 last month, down 0.8 percent from September but up 13.4 percent year-over-year.
Meanwhile, 4,795 single-family homes were on the market without offers at the end of October, down 3.5 percent from September and 32.3 percent from last October, according to the GLVAR.
The trade groups reports data from its listing service, which largely comprises previously owned homes.
Single-family dwellings make up the bulk of the market.
Contact Eli Segall at esegall@reviewjournal.com or 702-383-0342. Follow @eli_segall on Twitter.