Greater Las Vegas Association of Realtors to break ground on new offices
December 6, 2016 - 12:01 pm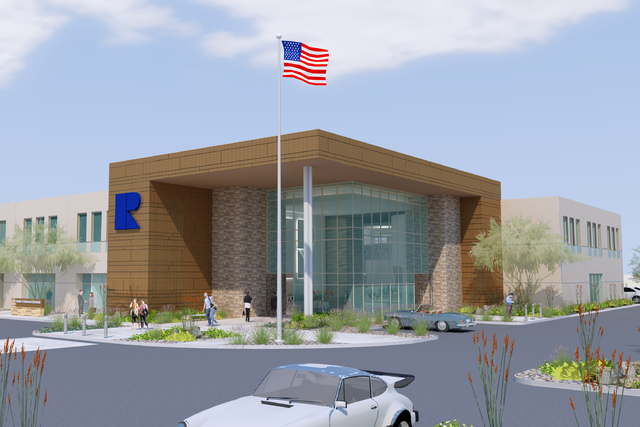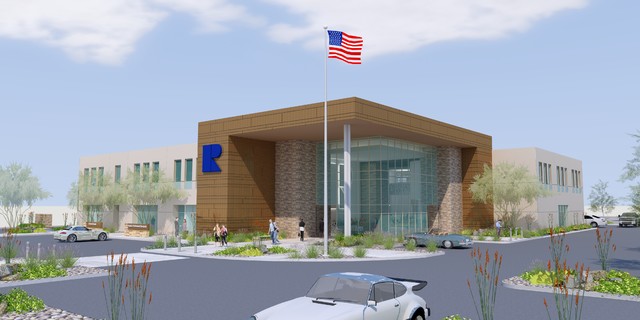 A Las Vegas real estate association is ditching an older neighborhood to build a new headquarters in the southwest valley, perhaps the fastest-growing area of Southern Nevada.
The Greater Las Vegas Association of Realtors plans to break ground on Dec. 14 for its planned 2-story, roughly 40,000-square-foot office building on Rainbow Boulevard just north of Sunset Road.
The group, which boasts almost 13,000 members, says it plans to move in by late 2017. The building would include training space for up to 350 people, said project manager Mike Shohet, of Jones Lang LaSalle.
The GLVAR bought the 4.7-acre site in July for $3 million, property records show, and Clark County commissioners approved project plans in October.
All told, it would be the latest commercial real estate project to break ground in southwest Las Vegas, where investors have built apartment complexes, warehouses, auto dealerships, offices and housing tracts the past few years as the valley's once-battered construction industry regains its footing.
Developers have flocked to the area because of its available land, access off the 215 Beltway and proximity to residential areas, the Strip and McCarran International Airport.
In a sign of Las Vegas' westward sprawl, the GLVAR is leaving its 1980s-era headquarters at 1750 E. Sahara Ave., between Maryland Parkway and Eastern Avenue some two miles east of the Strip, for the new digs.
The 27,000-square-foot building is up for sale at $3.8 million.
Listing broker Jack Woodcock, a GLVAR member since the 1970s, says the association is "unable to function" in the current headquarters, given its growing membership.
He also cited a "demographic change," as the group found that the southwest valley's 215 Beltway corridor was in the middle of where a "vast majority" of GLVAR members lived or worked.
"We just could not justify spending any more money on the current building," he said.
Woodcock, a broker with Berkshire Hathaway HomeServices, says he helped the GLVAR pick the site on Sahara and build the facility. At the time, many of its members lived or worked in that area of town, but the valley's population expanded west, in no small part because the Summerlin master-planned community started taking shape in the early 1990s along the valley's western rim.
More than 100,000 people now live in Summerlin, or about 5 percent of Clark County's total population.