Help coming for homeowners
September 7, 2010 - 11:00 pm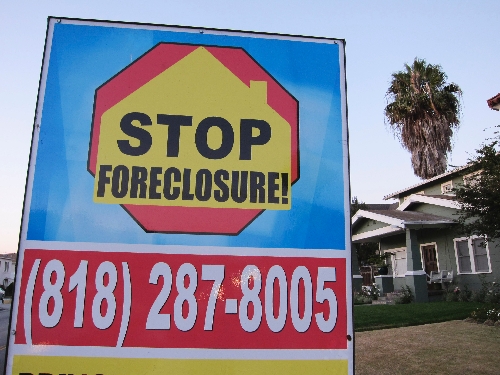 WASHINGTON — The Obama administration is trying to jump-start its sputtering attempts to tackle the foreclosure crisis with an effort to assist homeowners who owe more on their properties than their homes are worth.
The Federal Housing Administration, in a program that started Tuesday, will permit lenders to give these borrowers refinanced loans backed by the government. The lenders will be required to forgive at least 10 percent of the original mortgage amount. Investors who have control over the mortgages as part of their large portfolios will select which borrowers are invited to participate.
The plan was first announced in March. Its rollout represents the latest of numerous efforts by the administration to address the housing bust. So far, the government has only nibbled around the edges of the crisis, as its programs have run into numerous problems.
The lending industry was ill-prepared for a crush of distressed homeowners, the economy worsened and millions of homeowners had taken on so much debt that their financial woes have been nearly impossible to resolve.
Nearly half of the 1.3 million homeowners who have enrolled in the Obama administration's main mortgage-relief program — overseen by the Treasury Department — have already fallen out over the past year.
Many borrowers say the government program is a bureaucratic nightmare, with banks often losing their documents and then claiming borrowers did not send back the necessary paperwork. Banks say borrowers often didn't return the required documents.
The new refinancing program takes a different approach. It allows investors in mortgage-backed securities to evaluate their holdings and select borrowers that will be offered refinanced mortgages guaranteed by the FHA.
Las Vegas housing analyst Dennis Smith said the basic idea sounds fine, but he wonders how investors who hold the mortgage notes will react to the program.
"A lot of us have been talking about principal reduction as a necessary element to move housing out of its depression," Smith said. "Everybody understands that, but we're dealing with banks. Investors will determine if there's a market for refinancing."
While the government estimates that between 500,000 and 1.5 million homeowners could be helped through the new program, Keefe, Bruyette & Woods Inc. analyst Bose George called that estimate "extremely optimistic."
George said investors are likely to only offer refinances to borrowers who have seen their home values plunge to the point where they owe 40 percent more than their home's current value. Those homeowners, he said, are in danger of walking away from their mortgages.
"We're assuming that the impact is minimal," he said.
The program is funded with $14 billion from the Obama administration's existing $75 billion mortgage assistance program. That money will be used to cover incentive payments to lenders and losses from borrowers who fall back into foreclosure.
Barclays Capital analysts estimated last month that the refinancing program would only aid between 200,000 and 300,000 homeowners. If it reaches that many, it would be a small share of the number of Americans with so-called underwater mortgages.
As of the end of June, about 11 million U.S. homes, or 23 percent of those with a mortgage, were in this position, real estate data provider CoreLogic reported. In Las Vegas, estimates of underwater mortgages range from 75 percent to 80 percent.
"I think it's definitely a step in the right direction for the overall recovery," said Paul Bell, president-elect of Greater Las Vegas Association of Realtors. "I think it makes it easier to maintain a mortgage payment for people who may have taken pay reductions to keep their jobs."
Bell said the program would be successful if it helps just 5 percent of Las Vegas homeowners who are underwater, considering how far home values have declined.
Review-Journal writer Hubble Smith contributed to this report.