Homebuilder buys land once earmarked for North Las Vegas casino
August 16, 2017 - 2:43 pm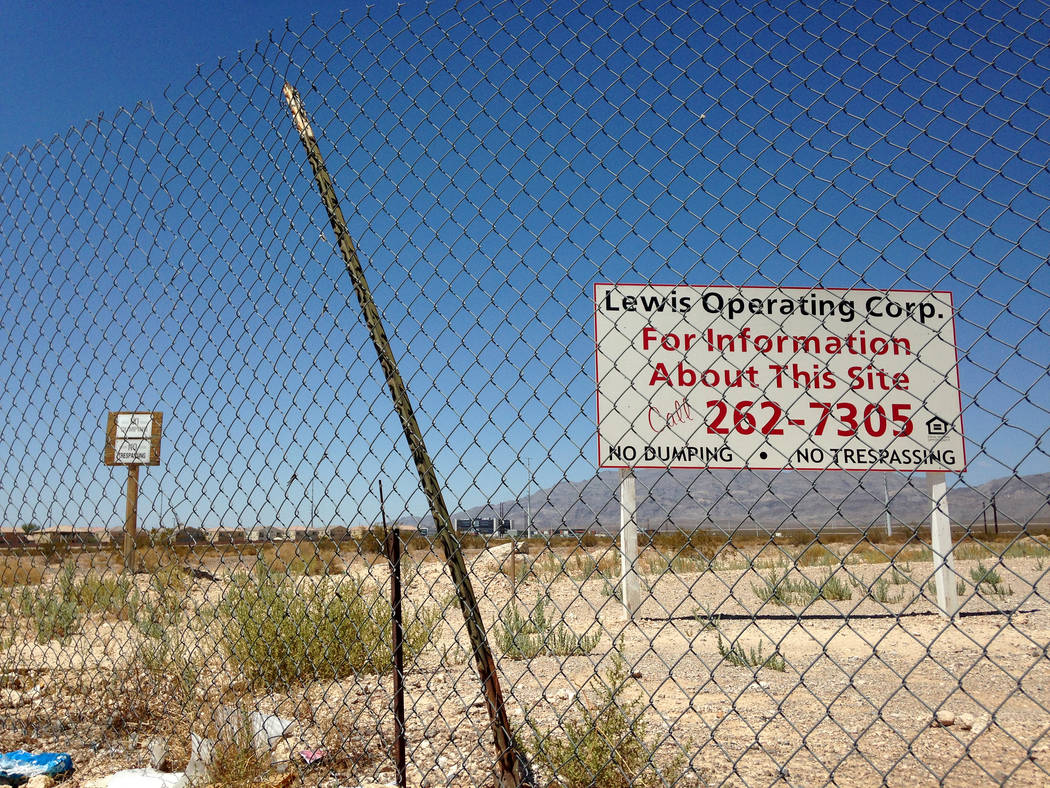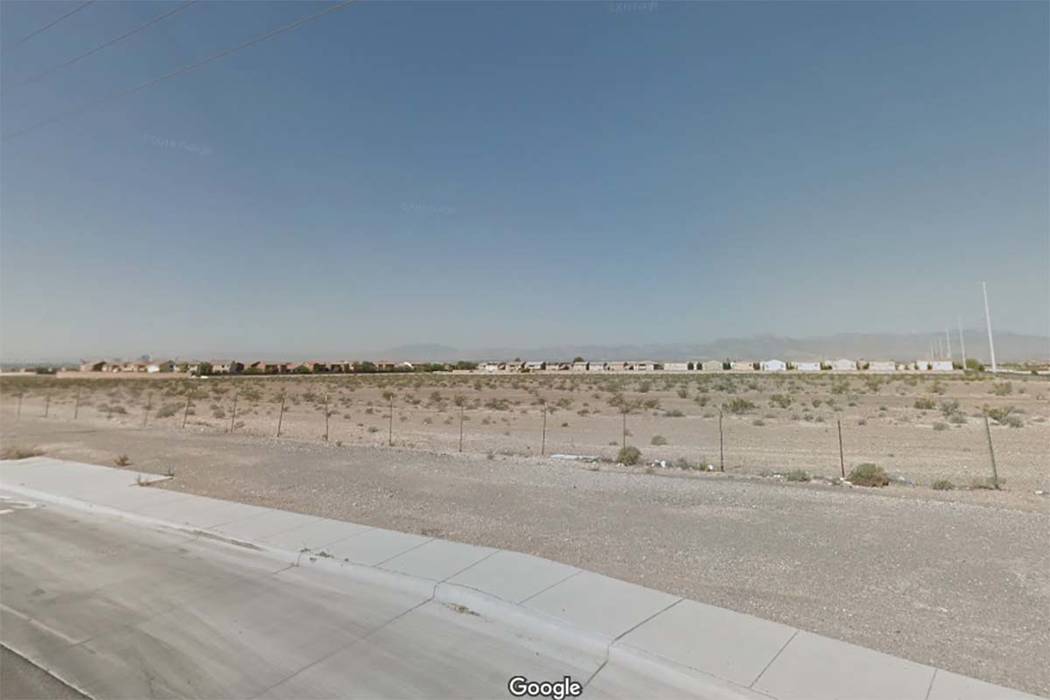 A homebuilder has picked up North Las Vegas land that was earmarked for a casino last decade but stayed empty and plunged in value.
Richmond American Homes bought 34.6 acres near the southwest corner of Lamb Boulevard and Centennial Parkway for $10 million. The sale, by developer Lewis Group of Cos., closed Aug. 3, property records show.
The deal could bring more than 200 new houses to the northeast valley, though it also would mark a full-circle moment for the sprawling desert site.
The land sold for a hefty price during the bubble years and, as with countless other parcels in Southern Nevada, big project plans from those days never materialized.
The Lewis Group, which sold the land for nearly double what it paid, filed plans for a 240-lot subdivision of single-family homes, records show. The North Las Vegas City Council on June 21 approved residential uses for the site.
Lewis had bought around 39 acres from casino operator Boyd Gaming Corp. in 2013. It sold most of it to Richmond American but kept 4 acres, property records show.
Jennifer Lewis, vice president of the Lewis Group, said her company's land will probably have a retail project. She said there is "a lot of demand" as residential development picks up in North Las Vegas.
Subdivisions and industrial properties are near the site, but the closest retail appears to be two miles away on Losee Road.
The site hasn't shed all remnants of its former plans. Two weathered signs, one blackened and barely legible, were still standing as of Tuesday, proclaiming: "This property is intended to be used for a casino and a resort hotel."
"I keep forgetting to take the signs down," Lewis said, adding that when people see vacant land, "they want to throw stuff on it for some reason."
Officials with Richmond American and its parent company, Denver-based M.D.C. Holdings, did not respond to requests for comment.
Las Vegas-based Boyd, whose casinos include The Orleans, the Suncoast and the Gold Coast, bought the land at Lamb and Centennial in 2006 for $35 million, records show. The company said it planned to build a locals casino and that it expected to start construction in mid-2007, "as we are continuing to evaluate the development of infrastructure improvements and the pace of population growth in the area."
North Las Vegas, like the rest of the valley, roared with growth during the bubble years. When the economy crashed, North Las Vegas was among the hardest-hit areas in one of the hardest-hit regions of the country, with city leaders declaring a fiscal emergency.
Boyd never built the hotel and sold the property four years ago to Lewis for $5.15 million, an 85 percent price drop.
Last year, the company acquired its first casino in North Las Vegas, the Aliante Hotel, and soon after bought another, the Cannery.
Contact Eli Segall at esegall@reviewjournal.com or 702-383-0342. Follow @eli_segall on Twitter.