House flipping more popular in Las Vegas than other cities
Updated September 7, 2018 - 5:42 pm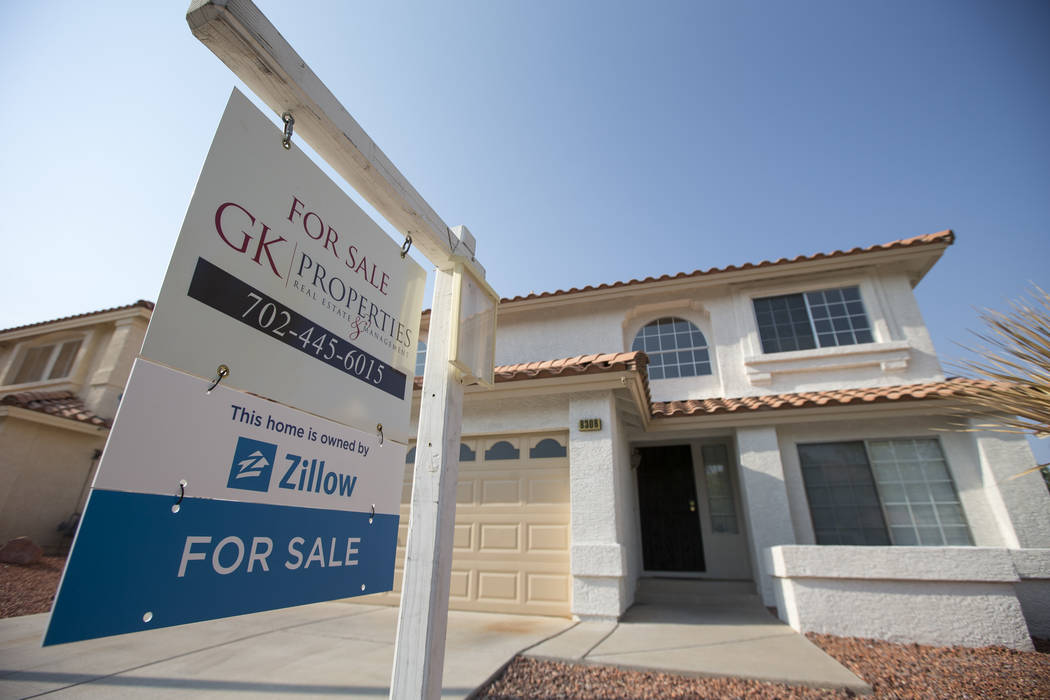 House flippers' profit margins are sliding locally and nationally, but Las Vegas remains one of the most popular spots for the still-lucrative investment tactic, a new report shows.
An estimated 7.7 percent of Las Vegas-area home sales in the second quarter were flips, compared to 5.2 percent of U.S. sales, housing tracker Attom Data Solutions reported this week.
Southern Nevada's share of flips was tied for fourth among the 140 metro areas listed in the report. Memphis, Tennessee, topped the list at 9.7 percent, followed by Clarksville, Tennessee, at 8.2 percent and Atlantic City, New Jersey, at 7.9 percent.
Attom, based in Irvine, California, defines a flip as selling a home within a year of buying it.
Las Vegas has long been a popular place to flip houses. During the bubble of the mid-2000s, flipping soared as loose lending helped inflate property values until they burst. After the economy crashed, the valley was flooded with cheap houses, and flipping again was far more common than it is now.
Overall, profit margins remain fat but have tapered off, and despite the tactic's above-average popularity here, flippers can make more money outside Southern Nevada.
Las Vegas flippers on average sold houses in the second quarter for $54,600 above what they bought them for, producing a gross return on investment of 27.6 percent. During the same period last year, they sold houses for an average of $54,900 above what they paid, a return of 35.4 percent, Attom reported.
Nationally, flippers booked average gross profits of $65,520 in the second quarter, for a return of 44.3 percent, down from $69,000 in profits and a 50 percent return a year earlier.
Gross profits represent the sales price minus the purchase price and do not account for renovations or other costs the flippers may have incurred.
Not every flipper aims to build their business off the price spread. Opendoor, a San Francisco startup that's buying and selling houses in Las Vegas and other markets, wants to come out even on the deals and instead make a profit by charging fees and slashing its transaction costs, CEO Eric Wu told the Review-Journal in June.
Home-listing site Zillow also aims to buy and sell houses in high volume and make money off sellers' fees.
The Seattle-based company had closed at least six purchases in the Las Vegas area as of last month. By Aug. 9, five of its homes were already up for sale and the sixth was about to be. None was priced more than $10,000 above what Zillow paid.
Contact Eli Segall at esegall@reviewjournal.com or 702-383-0342. Follow @eli_segall on Twitter.
House flipping around U.S.
House flipping is popular in Las Vegas, but it's more lucrative elsewhere.
Average gross profit in second quarter in select metro areas:
— San Jose, California: $235,000
— Seattle: $118,725
— Philadelphia: $97,900
— Richmond, Virginia: $82,499
— Buffalo, New York: $69,900
— Las Vegas: $54,600
Note: Gross profit represents sales price minus purchase price
Source: Attom Data Solutions