House-hunting proves tough for Las Vegas couple
October 9, 2017 - 4:36 pm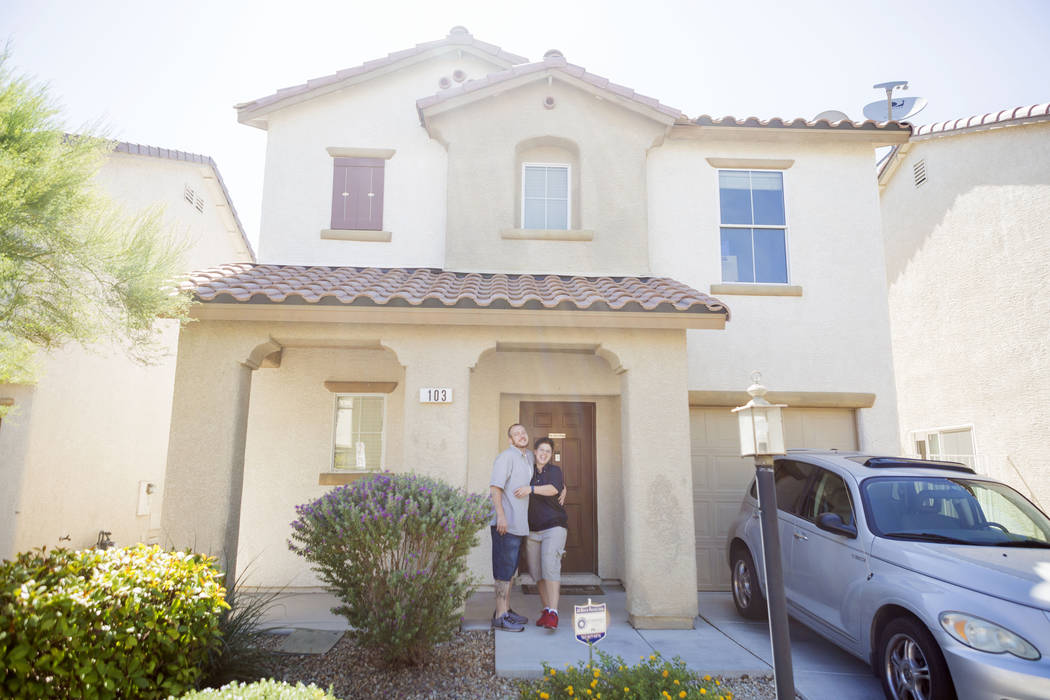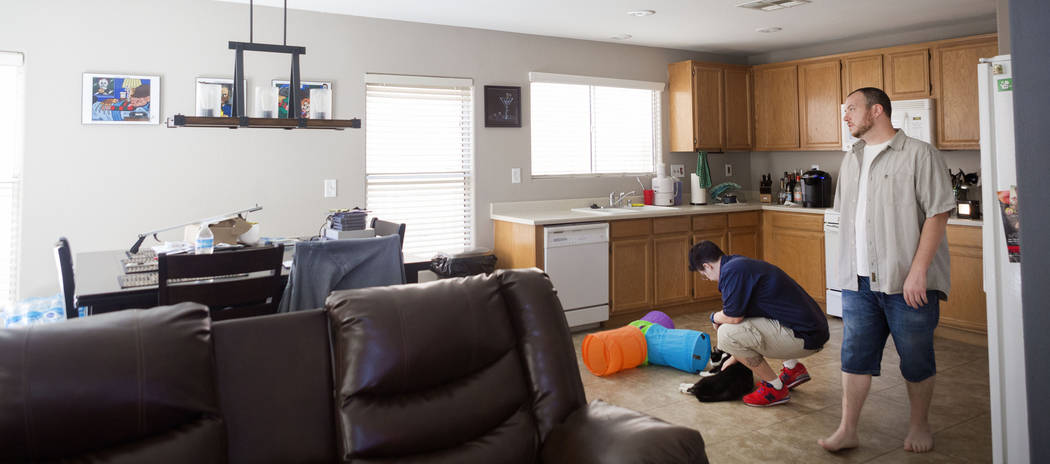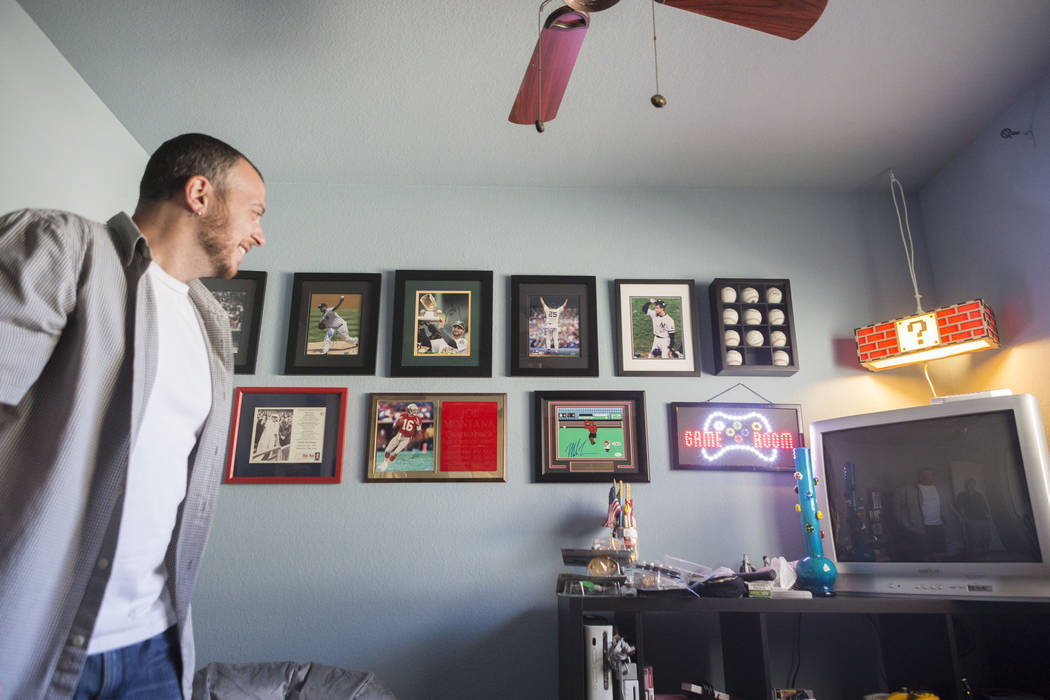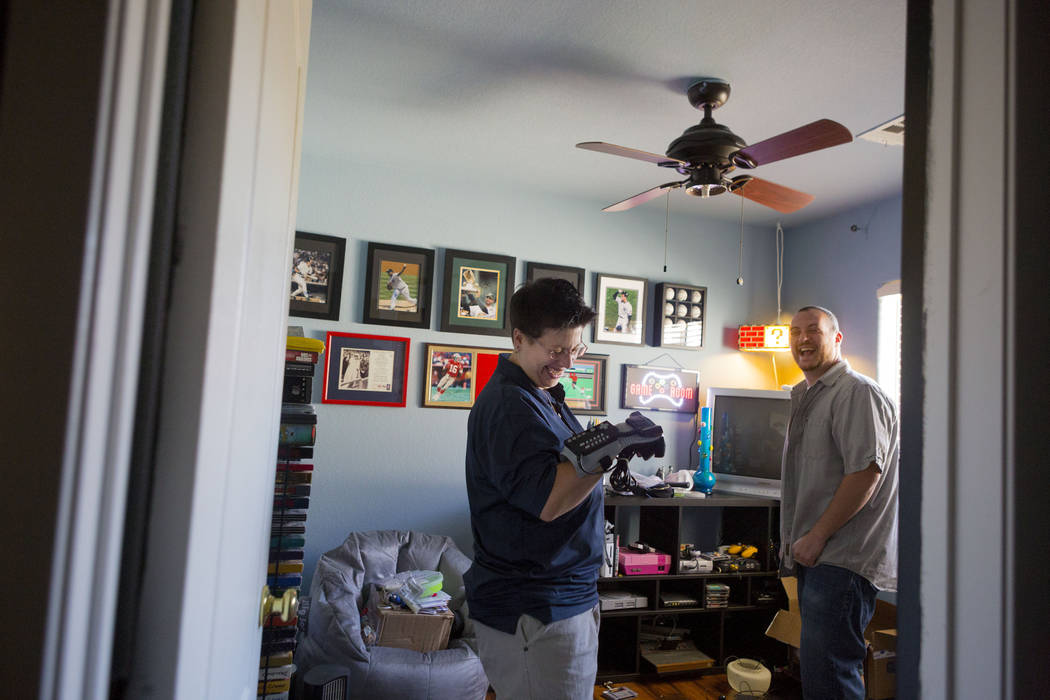 Editor's note: This is part of an occasional series on people buying a home in Las Vegas.
It can be tough buying a house in Las Vegas these days.
Two people who know this all too well are Mike DePalo and Sarah Licavoli-DePalo.
The couple saw properties online that looked up their alley, only to learn the homes had several offers. They eventually bought a place for $205,000, but they're not the only ones who picked up a house this year amid a sharp drop in availability.
There were almost 5,000 single-family homes on the market in Southern Nevada without offers at the end of September, down 33 percent from a year earlier. But buyers grabbed almost 26,900 single-family homes this year through September, up 10 percent from the same period in 2016, according to figures from the Greater Las Vegas Association of Realtors, which pulls data from its resale-heavy listing service.
The GLVAR says 2017 is on pace to be the "best year" for local home sales since at least 2012.
The median sales price of previously owned single-family homes — the bulk of the market — was $265,000 last month. GLVAR President David J. Tina, co-owner of Urban Nest Realty, said the "hottest market" in town is for homes under $300,000.
Some buyers are getting frustrated, as homes priced in that range can get offers in the first week, said the DePalos' real estate agent, Tim Kelly Kiernan of RE/MAX Excellence. According to Tina, some offers are being made sight unseen.
Availability has been sliding amid increased demand from buyers, a still-large tally of underwater borrowers who can't easily sell and a sizable number of rental homes that aren't listed for sale.
Kiernan said that in his nine years as an agent, he's never seen inventory this low.
"It's a unique situation to say the least," he said.
Money 'down the tube'
Mike, 34, is a card dealer from White Plains, New York, and Sarah, a 38-year-old from Detroit, is a former dice dealer on disability. They have been married for almost five years and initially looked to buy a home in 2011 but shelved the notion because of Sarah's health problems.
She has Chiari malformation – a condition in which brain tissue extends into the spinal canal, as described by the Mayo Clinic – and went back and forth to UCLA for testing and treatment. Medical bills and related costs, including staying in Los Angeles for a week at a time, drained her finances.
"All my money, all my down payment for a house, went down the tube," she said.
She had brain surgery — her second — in late 2011, but they started looking for a house again this year.
The rent on their apartment at Rainbow Boulevard and Smoke Ranch Road was set to climb by $100 a month, spurring them to go house hunting. Sarah also received a lump-sum Social Security disability payment, letting them pay medical bills, credit card debts and car payments while giving them money to help buy a place.
Don't settle
They looked in the southern Las Vegas Valley and, after striking out on a string of listings, found a two-story, 1,485-square-foot house off St. Rose Parkway and Bruner Avenue near the M Resort.
Built in 2004, it was in their price range and featured an open floor plan, plenty of bedrooms and no carpeting. Those pros outweighed the cons of a tiny backyard area and no fireplace.
They paid closing costs but used funding from the state's Home Is Possible grant program to cover their down payment. Backed by a $201,286 mortgage, they bought the house for $205,000, county records show. The sale closed May 4.
The buying process wasn't smooth and easy. The couple said they had mortgage-related aggravations; Sarah said she "gained 20 pounds just from the stress," and they looked into homes that already had offers at least eight or 10 times.
Asked what advice they would give other people looking for homes in the low-$200,000 range, Sarah said buyers shouldn't live above their means. Don't buy a more-expensive property just because they're tired of looking in that range and not finding anything right away.
Also, Mike indicated, don't buy a place simply because inventory is sliding.
"It's such a huge purchase that you shouldn't have to settle for something just because stuff isn't available at the time," Mike said.
Contact Eli Segall at esegall@reviewjournal.com or 702-383-0342. Follow @eli_segall on Twitter.