Housing stabilizes in Las Vegas, but not all share in the rebound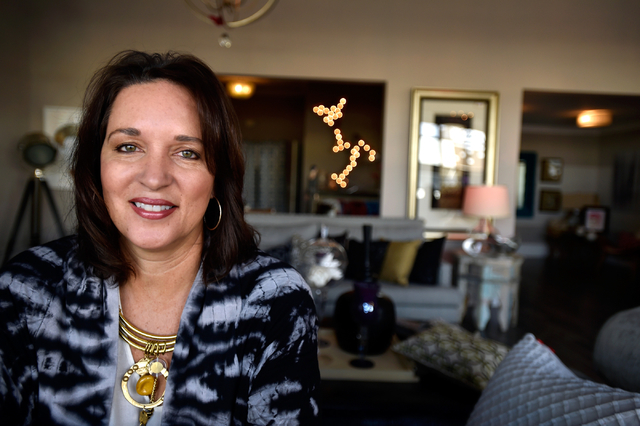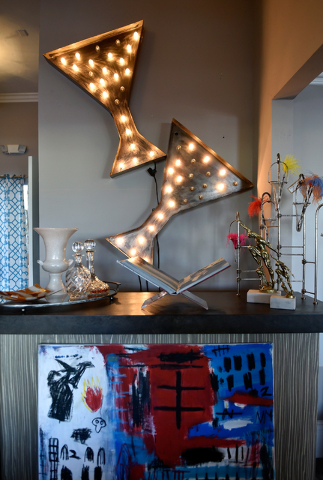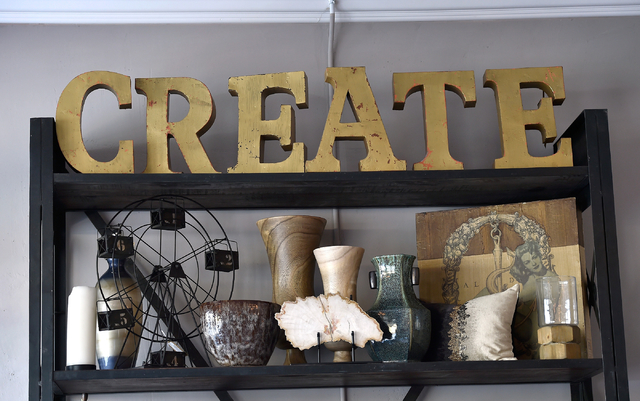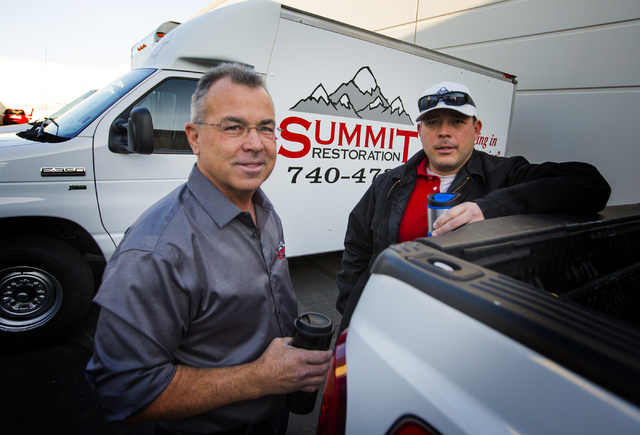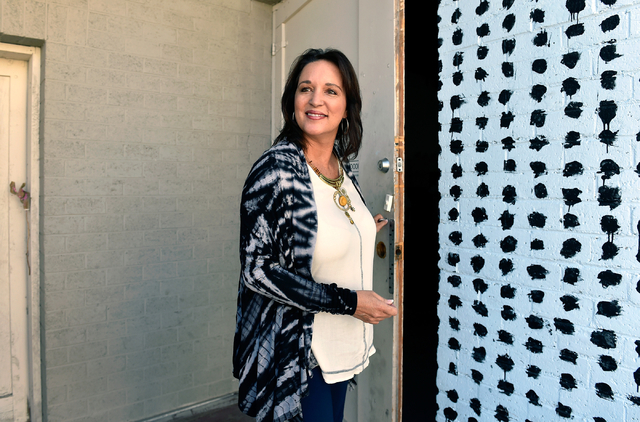 You've gotten word of Las Vegas' stabilizing housing market. Now maybe you're in the mood for an industrial chandelier. Or an abstract painting of Abraham Lincoln by a local artist. Or a $50,000-plus interior decoration makeover.
Your destination: Inside Style, at 1119 S. Main St., in the 18b Las Vegas Arts District. Jill Abelman, co-owner of the luxury-end business and its building, reigns over the pillow-happy boutique interior decorating firm. An appropriate fixture in her domain is a painting dubbed "The Queen," by local muralist/artist CJ the Kid.
The local housing market hasn't mistreated Abelman's business even during the Great Recession, she said. Citing "a definite demand for the higher-end, luxury home," she said, "we've been in business since 2004, and we've just seen a steady climb each year."
But not all local businesses are cashing in. John Restrepo, principal of RCG Economics LLC, said that's a function of stagnant working-class and middle-class wages.
"The top-tier households, the 1 percenters, will come out of the recession much stronger because they don't depend on just wages," he said.
The Las Vegas housing market is stabilizing, he added, "in the sense that the prices aren't going down. We could enter an area of an affordability issue. We're not there yet."
The combined median price of resale and new homes was about $205,000 at the end of 2015. Newly released figures for 2016 show a continued uptick. In the last vestige of pre-recession days, circa 2006 to 2007, that median rose above $300,000, according to Home Builders Research.
Abelman rode out much the recession doing smaller projects for clients in high rises and for people from Idaho and California with second homes in the valley. The recession bit her most memorably in mid-2008, when she a project for clients who'd lashed their fortune to the Fountainebleau went "poof, vanished overnight."
"Now we're back on the ground," she said, referring to single-family homes with values ranging from about $400,000 to $1 million.
She and husband, Marc, 18b's former president, bought their building five years ago as a vote of confidence in the Arts District. They moved downtown from Valley View Boulevard and Russell Road.
But most of her business isn't downtown, except for high rises. In a still-developing neighborhood, her retail-selling private showroom serves as a "flytrap," complete with a chair resembling a giant hand. Her interior design market extends from Anthem to Summerlin.
A LINK TO THE STOCK MARKET
"We do notice that when the stocks go down, our business goes down," she said. "It's more or less related to investments, versus job losses."
Jane Cunningham, president, CEO and principal designer at Room Resolutions, another Las Vegas-based luxury interior design firm, has seen a recent surge.
"There seems to be a trend towards having your house look great and staged once again for sales," she said. "We haven't seen that since 2008, 2009."
She said her projects have ranged from $50,000 into the multimillions. Her clients have spent more on higher-quality materials since 2013 — including marbles, hardwood, and cork flooring.
Lange Plumbing owner Bernie Lange said his remodeling jobs have increased about 30 percent since the recession reached his business in 2011.
"Now we're back up again, almost equal to where we were in 2007," he said.
He also works on large custom homes; about 30 percent of his residential business is taken up by new construction. And, his company "can't keep up."
Ken Bagwell, general manager at Everest Construction LLC, has noticed some people deciding to "loosen up" their spending on small remodels. Both Everest and Summit Restoration work on jobs that are largely insurance-based, sometimes collaborating.
Will Dellaechaie, president of Summit and managing member of Everest, said the critical gap that small jobs once filled — often providing quick cash flow for local businesses like his — hasn't closed yet.
"I don't think that people have the savings they used to have," he said, noting the trend toward higher deductibles, and potential customers avoiding the work or doing it themselves.
The housing market collapse didn't catch up with Dellaechaie's business until 2011 or 2012. When it did, he learned a lesson.
"I always thought that being in the insurance repair industry was recession-proof," he said. "Everybody that's got a house has a policy. I found out real quick that nothing is recession proof."
'USE YOUR LOCAL … BUSINESSES'
When corporate investors purchased local foreclosed-upon homes, Bagwell said, they imported their own crews to do the fixing.
Dellaechaie said he sees people coming in from Southern California and Arizona. His advice to Las Vegans: "Use your local Las Vegas Valley small businesses."
Ben Richardson, owner of On the Spot Carpet Cleaning and a local carpet cleaning veteran for 15 years, has worked for home-flippers, he said.
Still, he added, "Everybody has a little less money, and some are more price-conscious about things. But I think there are people that care about the work they're getting. And they pay a little bit more."
Business, these days, is 75 percent to 80 percent of what it was in 2006. He's projecting a 10 percent pick-up for this year.
"It's definitely better than '08, '09, '10," he said.
Justin Anderson, general manager of Terra Contracting Inc., agreed. The bottom for his business was 2010.
Approximately 30 percent to 40 percent of his company's current business — heavy earthwork and underground utilities — comes from residential developers. Anderson estimates that business now is at about 25 percent to 35 percent of what it was in 2005. Jobs have ranged from $600 to $2.5 million.
Nevertheless, he said Las Vegas' market is improving. Witness the traffic. The restaurant crowds. McCarran International Airport tourist activity.
But Dellaechaie, who had to drop health insurance for his employees, himself, and his family, is looking for a different indicator of stability.
"I'll be happy when we get that insurance back," he said. "That's when I'll feel like the market is good again."