Inventory of available Las Vegas homes keeps slipping
October 6, 2017 - 5:00 am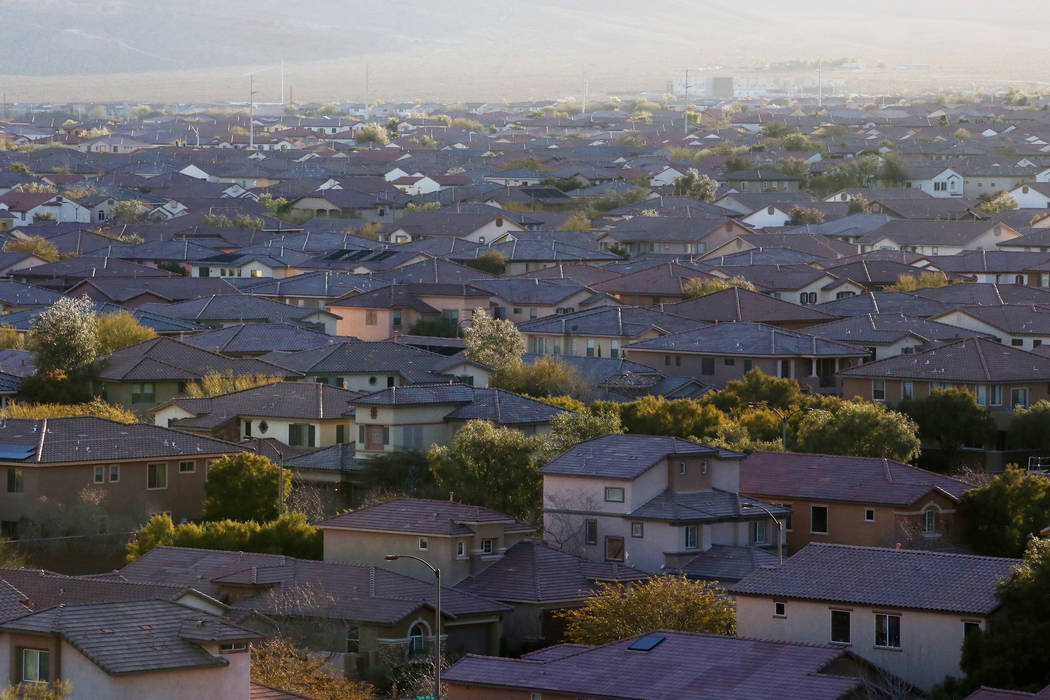 The inventory of available houses in Las Vegas kept tumbling last month as prices climbed above last year's levels.
The median sale price of single-family homes in Southern Nevada in September was $265,000, up 1.9 percent from August and 13.5 percent from September 2016, according to a new report from the Greater Las Vegas Association of Realtors.
Buyers picked up 2,914 single-family homes last month, down 11.3 percent from August and down 0.4 percent – essentially flat – from a year ago.
Meanwhile, 4,969 single-family homes were listed for sale without offers at the end of September, down 3.6 percent from August and 33.1 percent year-over-year, according to the GLVAR.
The trade group pulls data from its listing service, which largely comprises previously owned homes. Single-family dwellings dominate Las Vegas' market.
Inventory has been sliding in Southern Nevada amid increased demand from buyers, a still-large tally of underwater borrowers who can't easily sell and a sizable number of rental homes that aren't listed for sale.
GLVAR President David J. Tina, co-owner of Urban Nest Realty, said in a news release that home prices keep rising by double digits because of strong demand, the improved economy, relatively low mortgage rates and a shrunken supply of listings that's "as tight as it has been in recent memory."
"All these things drive up home prices," he said.
Contact Eli Segall at esegall@reviewjournal.com or 702-383-0342. Follow @eli_segall on Twitter.