Las Vegas among leaders in US home prices
January 30, 2018 - 12:47 pm
Updated January 30, 2018 - 6:08 pm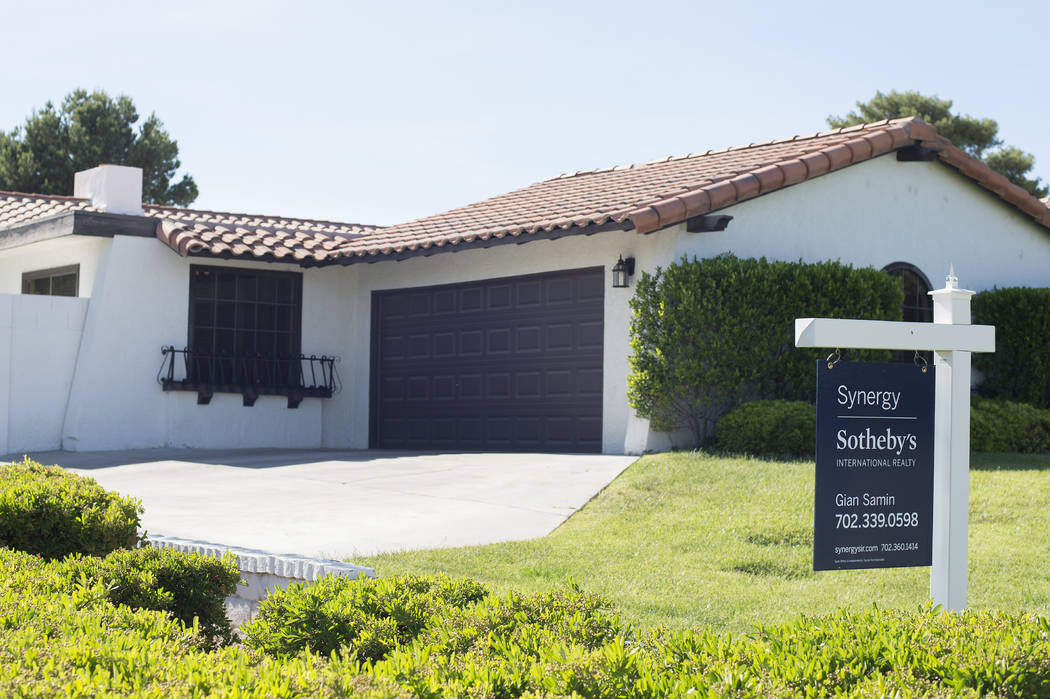 WASHINGTON — U.S. home prices rose sharply in November, lifted by a shortage of homes on the market, with Las Vegas prices climbing at one of the fastest rates nationally.
Standard & Poor's said Tuesday that its S&P CoreLogic Case-Shiller national home price index increased 6.2 percent in November from a year earlier after climbing 6.1 percent in October.
Seattle saw a 12.7 percent price increase, Las Vegas 10.6 percent and San Francisco 9.1 percent. Washington, D.C., prices rose just 3.3 percent, lowest among the 20 metropolitan areas measured.
The national housing index has registered annual gains of 5 percent or more for 16 months.
David Blitzer, chairman of the index committee at S&P Dow Jones Indices, noted that housing construction is running well below historical levels.
"Without more supply, home prices may continue to substantially outpace inflation," he said.
In Southern Nevada, the inventory of available houses has been plunging. But underscoring the market's stronger demand, last year was among the best ever for sales totals, despite the steep drop in availability.
About 3,830 single-family houses — which make up the bulk of the market — were listed without offers at the end of December, down 36 percent from a year earlier, according to the Greater Las Vegas Association of Realtors.
Overall, though, 46,600 homes were sold in 2017, up 12 percent from 2016 and the third-highest total on record, according to the GLVAR, which pulls data from its resale-heavy listing service.
As for new construction, homebuilders are fetching record prices in Las Vegas and selling an increased tally of houses. But sales totals remain a fraction of what builders fetched during the mid-2000s bubble and are still below 1990s levels as well.
The national Case-Shiller index is running 6.1 percent above the peak it reached in July 2006 before prices went into a 27.4 percent freefall — a collapse that tipped the American economy into the worst recession since the 1930s. The national home-price index hit bottom in February 2012 and has bounced back 46.2 percent since then.
Higher prices and a shortage of inventory may be denting sales. And a December cold snap may have kept buyers out of the market. The Commerce Department reported last week that new-home sales skidded 9.3 percent in December. And the National Association of Realtors said sales of existing homes dropped 3.6 percent last month.
Review-Journal writer Eli Segall contributed to this report.