Las Vegas home prices not enough to make Kingman a commuter town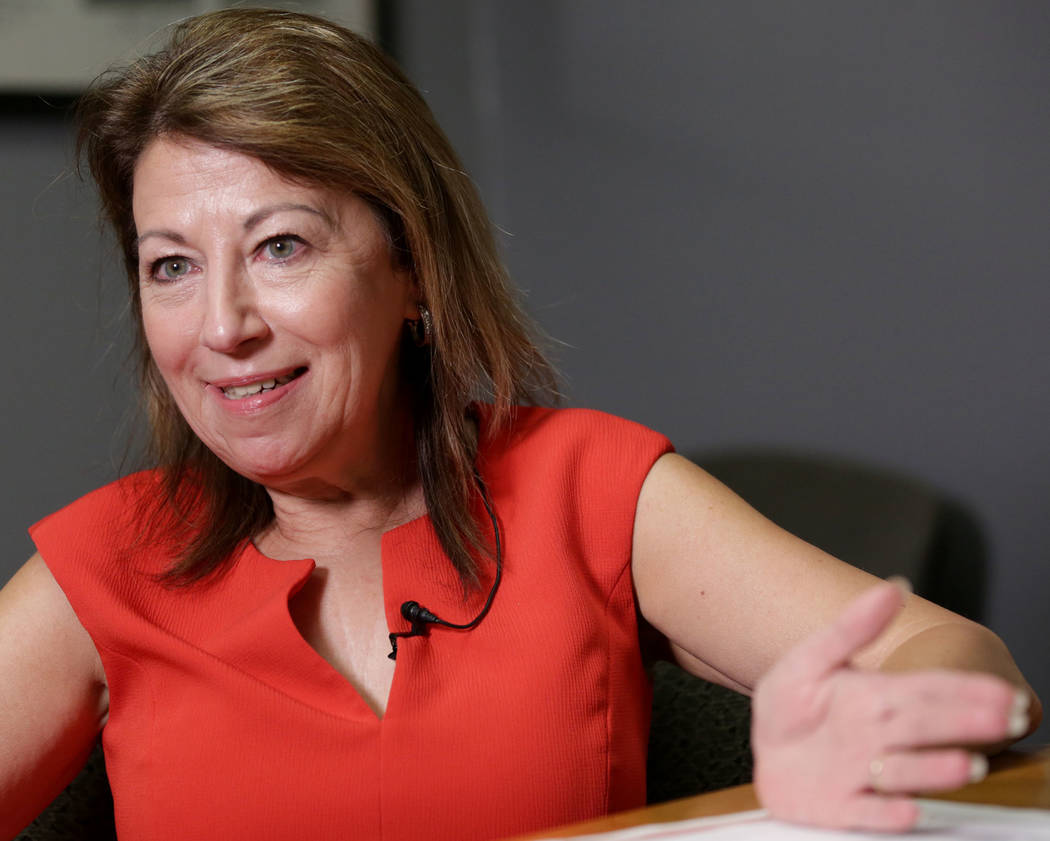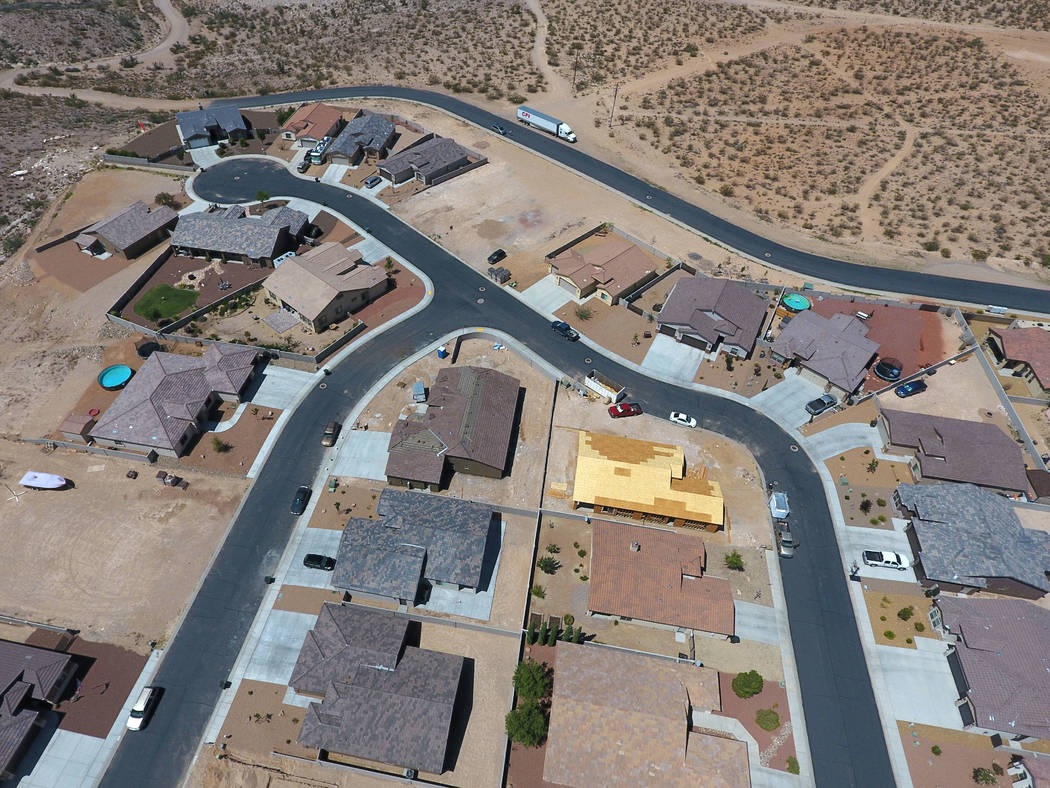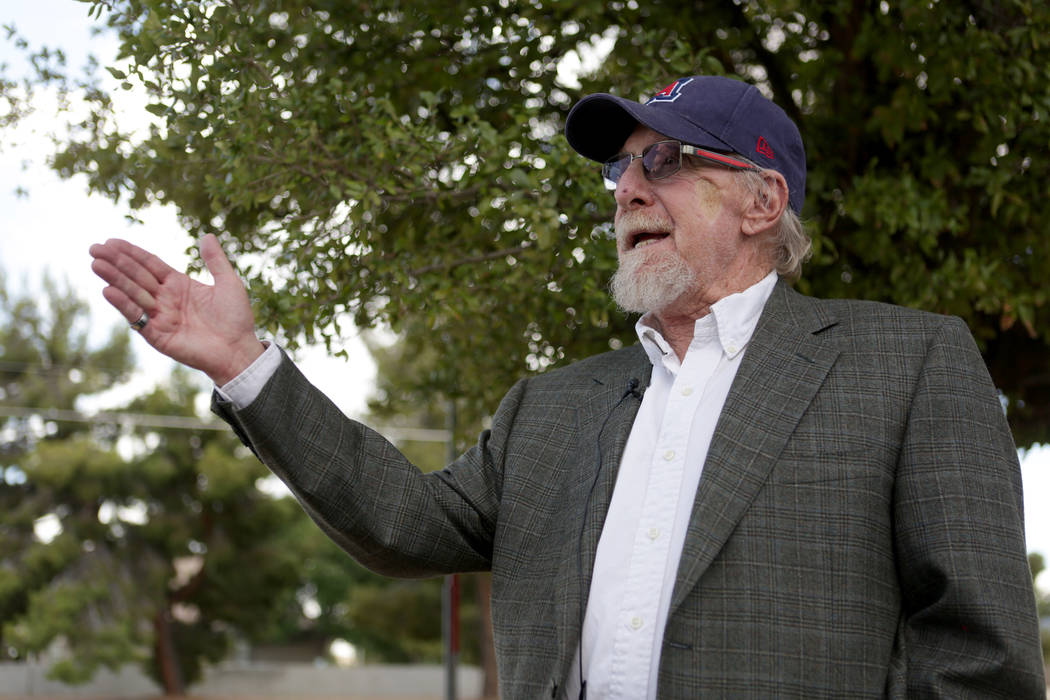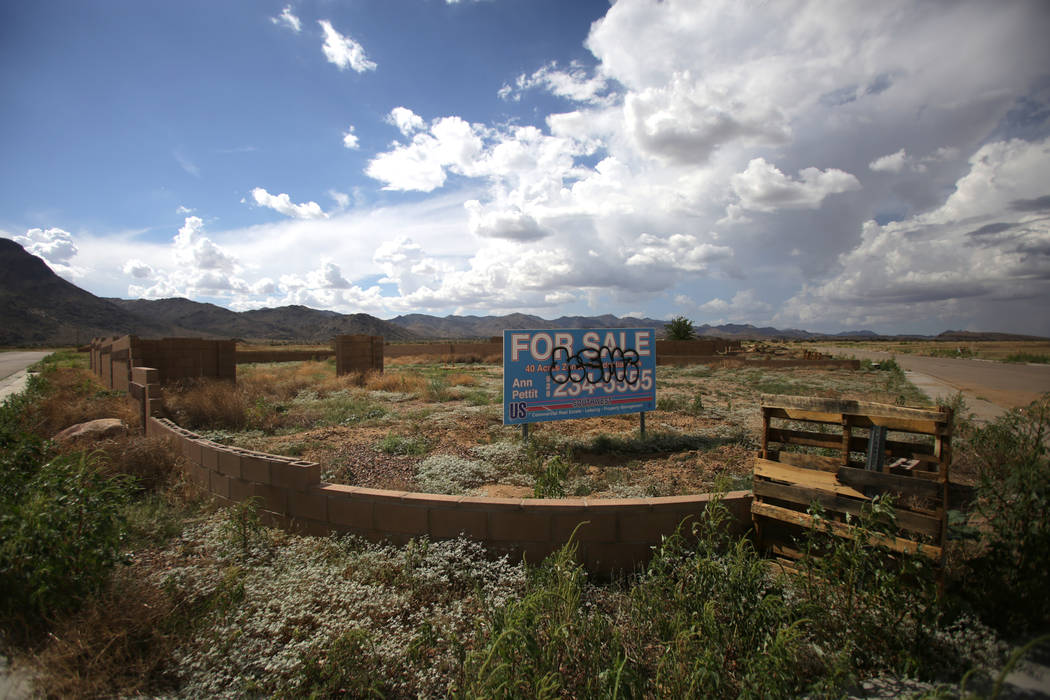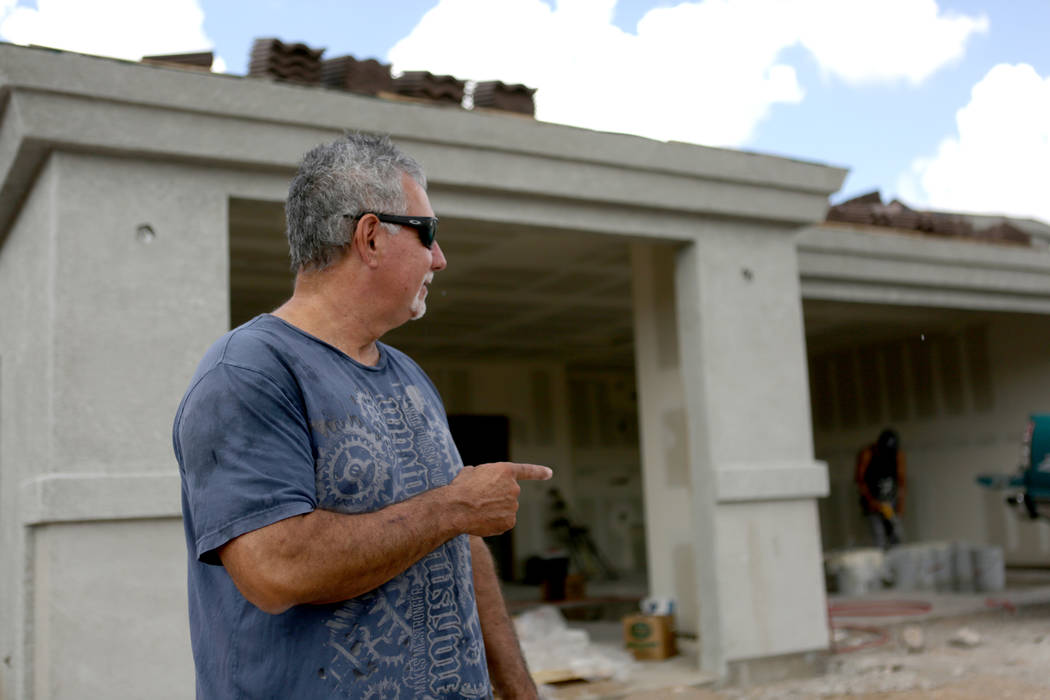 KINGMAN, Ariz.
At the northern edge of this small city, the subdivision along Win Win Avenue was supposed to have dozens of houses. Some 12 years after it got started, the failed project looks like archaeological ruins.
It has roads and utility boxes but not a single house. Vacant lots are covered with thickets of weeds, walls lining home sites are busted apart and sprouting rusted rebar, and wooden crates are scattered about.
Construction is picking up in Kingman, Arizona. But the abandoned project on Win Win is a reminder that the city remains a long way from its go-go days.
The market was "very hectic" during the bubble years but just "crickets and tumbleweeds" during the
recession, Mayor Monica Gates said.
Kingman, roughly 100 miles southeast of Las Vegas with about 29,000 residents, was once viewed as a far-flung suburb of America's casino capital, and the city occasionally gets national attention for all the wrong reasons. Compared with Las Vegas, the population here is older, whiter and poorer.
Kingman isn't roaring with growth today, and despite Las Vegas' fast-rising home prices, it seems unlikely that less-expensive Kingman will become a commuter town anytime soon.
"Could it happen? Sure," said Dennis Smith, founder of Las Vegas-based Home Builders Research. "Will it happen? I doubt it."
'A lot of hype'
Lured by cheaper land and emboldened by easy money for homebuyers and builders alike, Las Vegas developers ventured to rural, outlying areas during the bubble years for new projects — often massive ones at that. They typically planned to sell homes for less money than what people were paying in Las Vegas.
The Kingman area was no exception to the frenzy: Jim Rhodes, original developer of Las Vegas' Rhodes Ranch community, reportedly drew up plans for 131,000 homes in several communities in northwest Arizona.
Kingman broker Dwayne Patterson, owner of RE/MAX Prestige Properties, said the notion of the Kingman area as a commuter outpost was a big selling point by developers during the boom years.
Plenty of people thought Las Vegas workers would move in, he said, including investors who paid "huge prices" for land.
"There was a lot of hype," he said.
He sold a few houses to Las Vegas commuters back then but figured there weren't masses of people moving here to drive back and forth.
The average commute in Clark County is about 24 minutes, federal data show, but Kingman is about an hour and a half away, even with the new section of Interstate 11 known as the Boulder City Bypass. High home prices and population crowding have made hefty commutes normal in plenty of cities, but Las Vegas' workforce isn't accustomed to making long hauls every day.
The drive between Las Vegas and Kingman is safer and easier than it used to be, but it's still a long trip, Gates said.
"Do I see this as a bedroom community? Probably not," she said.
In Las Vegas, the market is showing some signs of a pullback, but home prices rose 13 percent in June from a year earlier — more than double the national average, according to the most recent S&P CoreLogic Case-Shiller index.
During such periods of expansion, house hunters will "consider all their options," including Las Vegas' more affordable, urban neighborhoods, or more distant outposts, said Brian Gordon, co-owner of Las Vegas consulting firm Applied Analysis.
The median sales price in the Kingman-Golden Valley area was $144,000 in July, compared with $290,000 for previously owned single-family homes in the Las Vegas area that month, according to local Realtors associations.
Las Vegas' median house price peaked in mid-2006 at $315,000, or more than $391,000 today adjusted for inflation.
Smith, of Home Builders Research, didn't rule out the idea that high home prices will push people into cheaper, outlying areas. But he doesn't think they'll flock to Kingman, at least not "in my lifetime."
'Truly like Vegas'
Las Vegas' housing market was perhaps the most inflated in the country during the mid-2000s bubble, and rural communities an hour or more away also exploded with growth. In Kingman, construction ramped up, land prices climbed, out-of-town investors bought homes in bulk to flip, and people bought houses sight-unseen, locals say.
"It was truly like Vegas — nuts," Kingman homebuilder George Ripps said.
Soon enough, the housing market and broader economy crashed, and projects in the Kingman area — along with countless developments in Las Vegas and its other outlying areas — flopped.
Kingman homebuilders went out of business amid evaporating sales, developers walked away from unfinished subdivisions, foreclosures soared, and homes were abandoned, locals say.
Lenders repossessed 549 homes in Kingman in 2010, up from just 41 in 2006, according to housing tracker Attom Data Solutions.
Kingman builder K.C. Orr said he switched his main focus from home construction to commercial projects after the market tanked, noting his revenue dropped by 97 percent in 2009.
"I had some sleepless nights," he said.
'More for your money'
Land broker and investor Bill Lenhart, founder of Las Vegas-based Sunbelt Development &Realty Partners, owns about 1,000 acres in Kingman and said the city "has the potential to be a viable industrial hub," citing, in part, its highway and railroad access.
He initially acquired the land for housing but said that "isn't where the opportunity is now."
"We're in a pretty different market," he said.
Despite the changes, Kingman builders have been putting up houses in once-mothballed subdivisions and finding buyers like William and Donna Lisek.
The couple moved here from New Jersey last year and picked Kingman because, compared with Las Vegas, the homes are less expensive and have more land, and Kingman has less traffic.
"You can get more for your money in Kingman," 68-year-old William Lisek said.
Kingman builder George Long sold more than 20 houses a year at the peak of the bubble and then "almost nothing" after the market crashed. He stopped building houses for a while but is now putting up 10 to 13 annually.
"Everything you build right now sells," he said.
'Eventually something will happen'
Despite the market's revival, at least one boom-era subdivision remained untouched as of last month: Eagle View Estates, at Win Win Avenue and Eastview Road.
The Kingman City Council approved project plans in early 2006, according to planning services manager Rich Ruggles. Construction started on several homes, and a few were used as models, but work stopped in 2008, and the property was heavily vandalized, the Kingman Daily Miner reported.
US Southwest Real Estate owner Ann Pettit, a former listing broker for the site and whose graffiti-covered For Sale sign was still there recently, said last month that the houses became "a wildlife refuge." They were so damaged and "full of birds and eagles and you name it" that city officials wanted them torn down.
No one lived there before the homes were demolished. "Well, you know, not legally," Pettit said.
Ruggles said he has met with developers over the years who were interested in the project, but then "we never hear from anybody again."
"Eventually something will happen out there," he said.
Contact Eli Segall at esegall@reviewjournal.com or 702-383-0342. Follow @eli_segall on Twitter.
Public image
Kingman's claim to fame is its stretch of the old Route 66, and the western Arizona city boasts outdoor recreation, a few wineries and other attractions. But Kingman has been in the spotlight for other reasons.
Timothy McVeigh briefly lived here before he bombed the Alfred P. Murrah Federal Building in Oklahoma City in 1995, killing 168 people. FBI agents came to Kingman after the attack, and the city was portrayed in national media "as a hotbed of anti-government militias and gun fanatics," the Chicago Tribune reported at the time.
Comedian Sacha Baron Cohen also featured the city in a July episode of his Showtime series, "Who is America?" Cohen, in disguise, held a community meeting to discuss plans to build the world's largest mosque outside the Middle East – the Imam Zayed Wahabi Mosque of Kingman.
The crowd responded with anger and prejudice. "We don't want that s—t here," one attendee said. Another said the mosque would "probably look good in a fire."
Kingman's city government said in a news release that Cohen "baited purported residents" with the fictitious plans, and that while the city has "been making progress," the crowd's comments "show that we still have more work to do."